Commenter Jen Won!  Daughter Elsie said her favorite number between 1-13 is 6.  Surprise Surprise.  SHe just turned 6.  Way to go jen!  This was her comment…
This nightgown and the fabric are so sweet! It'd be perfect for my daughter this summer : ). I'm putting your pattern for the nightgown on my to do list, but I'm in nursing school and in over my head in classes this summer… who knows when it'll actually get done.
Hope you find time to make one yourself but until then, you get the extra!
My daughter is turning 6 tomorrow.  Her big gift is this bicycle.  I love it so much that I splurged.  She is often the benefactor of my splurges!  Her other request was to have matching pajamas with her doll.  Now I CAN do that myself!  I used the template that I made for the easter dress but it turned out too small.  4 year old already has 2 nightgowns so I thought I would do a give away for this one.  I already made a bigger one for almost 6 year old!  This nightgown would fit a 4 or just 5 year old.  Leave a comment and I will pick on Friday May 28th.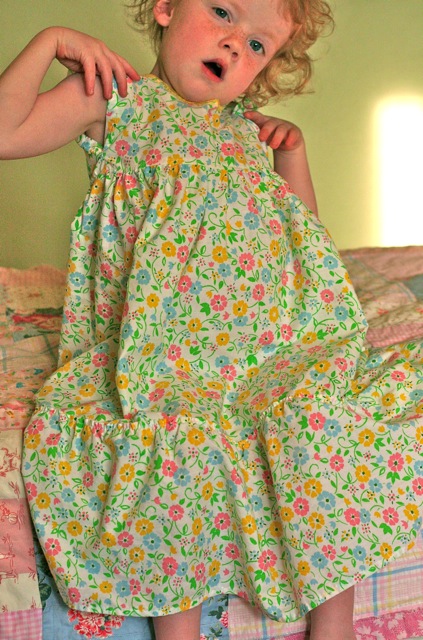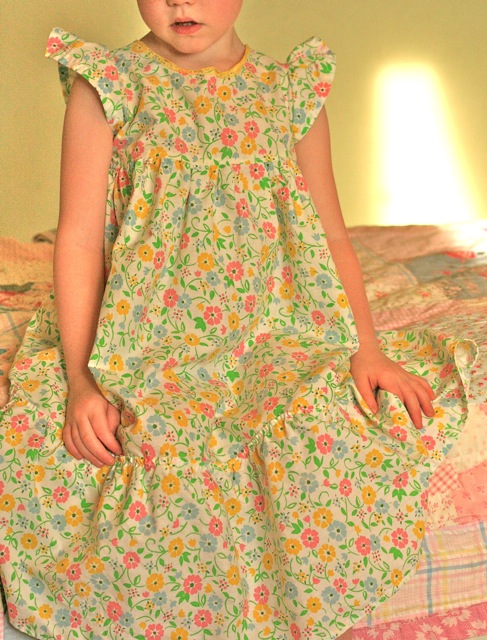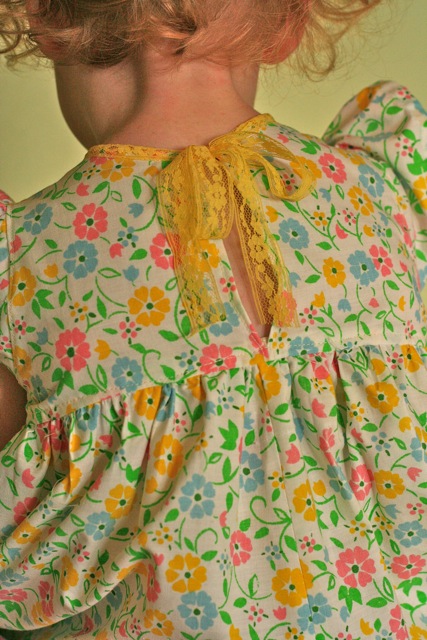 Anne modeled for me soon after she woke up.  The back is a tie and the fabric is a vintage sheet with a pretty high cotton count.  Enjoy!  If no one comments I guess Anne get ANOTHER nightgown!