I am in Atlanta spending July 4th with my parents.  You all know I am not much of a cook, right??  But I do have a festive contribution to the picnic this evening.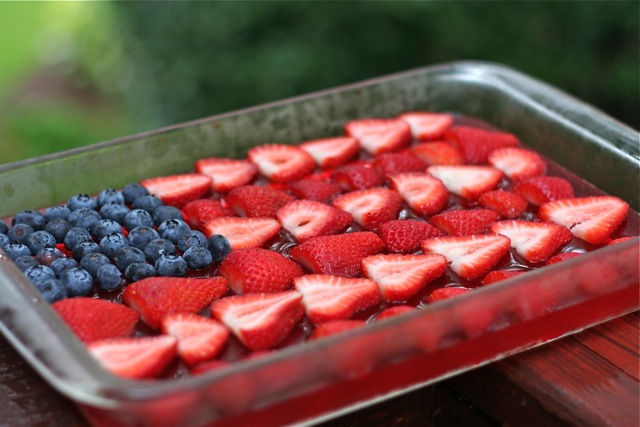 It is my super simple knock off of the Martha Stewart version that I have always admired but never wanted to bother with making.  1 package of family size Strawberry Jello,  2 large handfuls of of blueberries (50 just looks out of proportion unfortunately) and about a quart of strawberries sliced.  Use the middle slices for the white stripes and the end slices for the red stripes. Make the Jello according to the directions and let chill in the fridge for about 1 hour.  Then make your fruit flag and let it chill for another few hours.  Voila!  Holiday cute without all the fuss.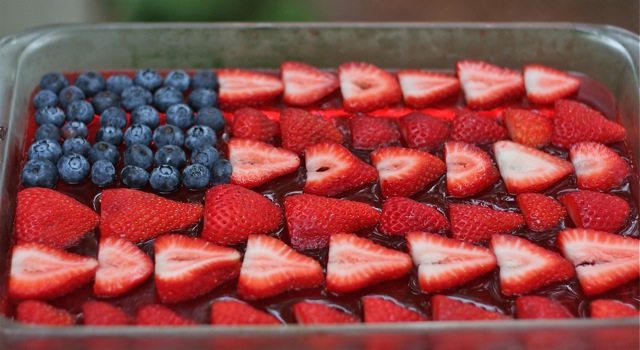 This morning we went to the biggest 4th of July Parade in Georgia!  Right here in my hometown of Dunwoody GA.   My parents got up at 5:30 and set up folding chairs to mark our place on the shady side of the street.  No pushing or hurrying to get a good spot!  Thanks Mom and Dad!  Here are some scenes from the parade to get you in the holiday mood~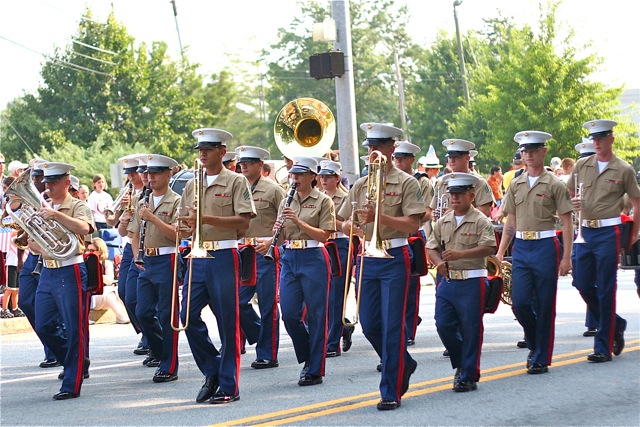 Those are the Marines in their marching band.  Thank you Marines and all armed forces!
Although we saw lots of cars, this one was our favorite…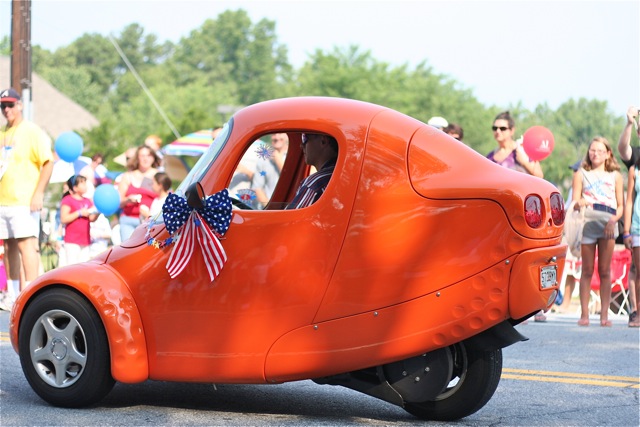 3 wheels, electric and bright orange!
Next favorite was the Mellow mushroom and I am thinking one of the kids may need to be this for Halloween next year.  Do you think I can pull off sewing up this costume?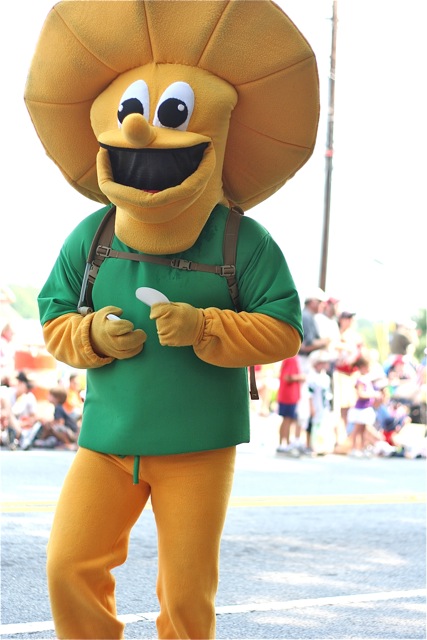 Awesomely Groovy!  Finally the unband marching band was very fun and got lots of cheers..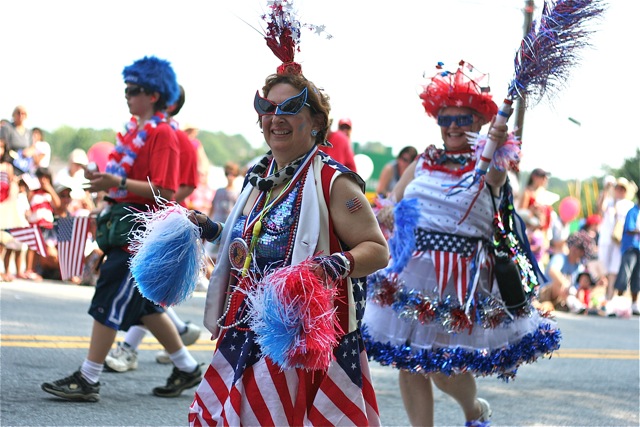 There was also lots of floats and cars, candy being thrown, baloons being let go (by my daughter and followed by lots of tears until she got another cup full of candy) political candidtes, church groups, bands playing music and the adorable twilght twirlers.  My last holiday picture is of my boy.  I think he needs to be the new Uncle Sam in this pose…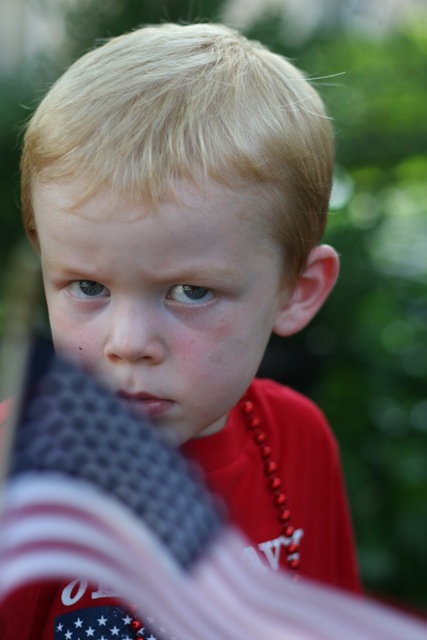 "I WANT YOU…"
 It took having kids for me to enjoy these holidays all over again and it is pretty darn sweet to see how fun they are having.   Hope you all have a safe and happy day!