Remember when I made this pretty golden tunic for Anne?  While I was at the beach a few weeks ago, I got some pictures of her wearing it.  I love the color on her and she looked so pretty with all her sun kissed freckles (you wouldn't believe the sunscreen we go though with her!)
We had a lovely time in South Carolina.  Lots of time in the pool and just exploring the beach.  We went into Charleston once during the week but it was the rainy day and I didn't get much time to explore.  The beach was much easier for the kids to play in than the Outer Banks, NC beaches we usually go to although not quite as pretty.
While on the beach we found some treasures…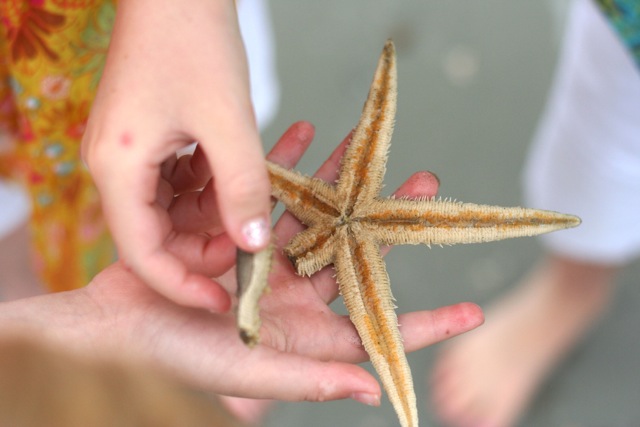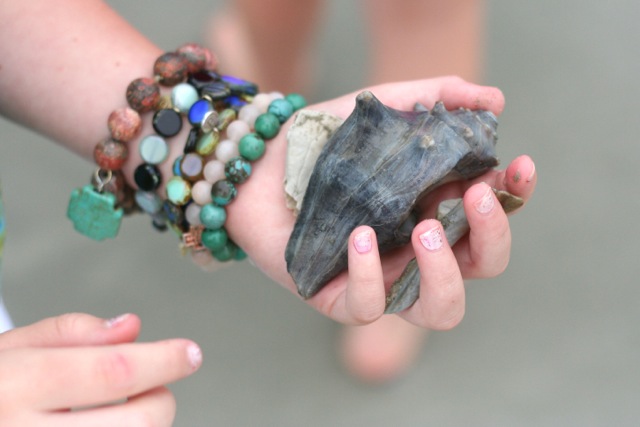 How is your summer vacation?  Hard to believe it is half way over!!  Although I admit the adjustment to summer vacation is hard for me at first, at this point I love having all the kids home and just relaxing into our easy schedule.  The pregnancy is making me less productive but we all seem to like our slow pace!