Oh how I wish I could make some new lunch bags right now but instead I will share some favorites from other years…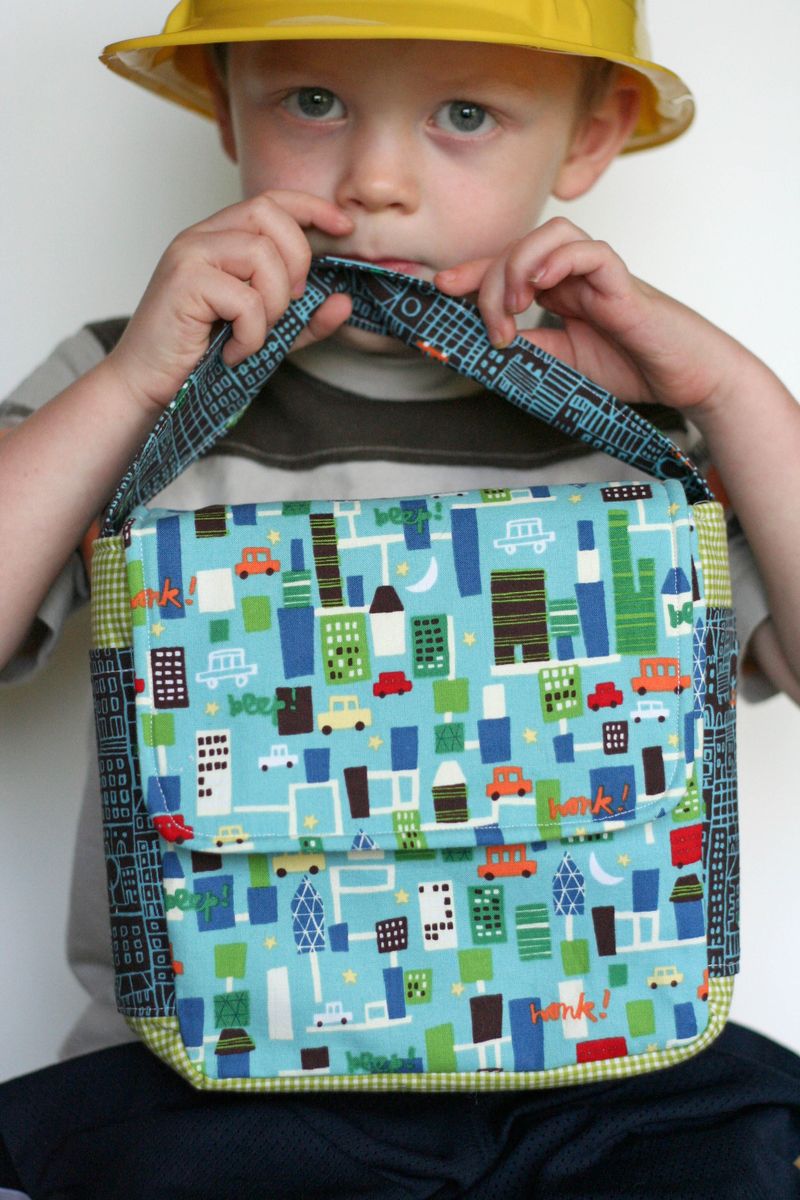 The Love Your Lunch Box– Boy Version!  This fun fabric made a perfect lunch box for my boy when he was four!  On sale for only $7 and it includes a simple snack bag pattern.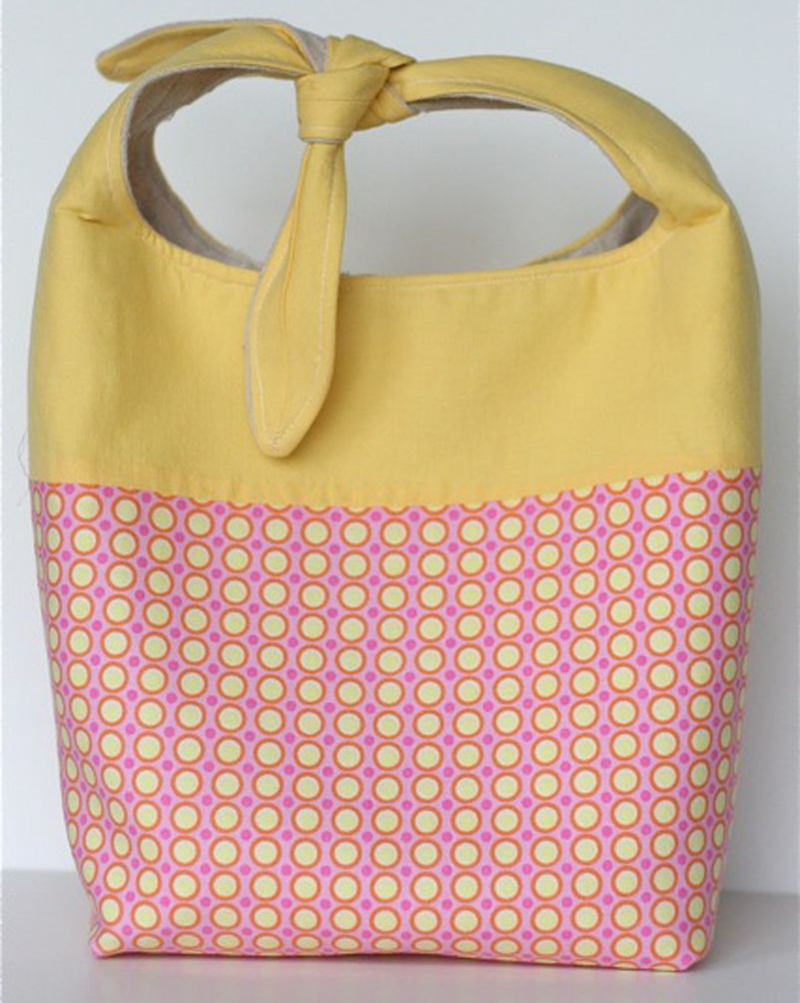 This simplified version of the Hobo Lunch Sak is a favorite!  I gave to my neice Savanna and she used it for years!  An all cotton version of this bag washes beautifully and looks new with a quick ironing.  On sale for $5!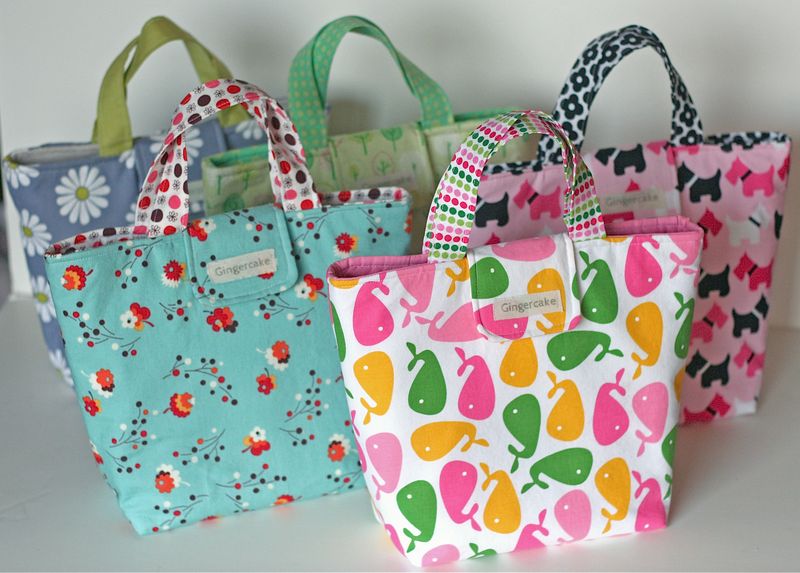 And finally, this photo of the Waste Free Lunch BAg!  My girls used the green bag and the whale bag this entire past school year.  I loved packing with the divider in the middle and having the extra space now that they are a little older.  On sale for $5!