This month I am doing something special here on the blog!  I have asked some lovely and talented sewers to sew up a gingercake pattern for someone they love in the spirit of holiday gift giving!  So, all month long, some very talented ladies will be sewing Gingercake patterns AND each will offer a pattern giveaway!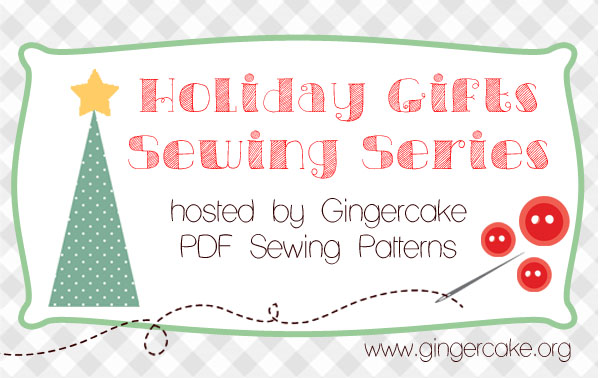 Today, we have out first guest.  Have you all ever visited Sofia over a S is for Sewing?  She is so talented!  I love her style and knew she would make something beautiful if I asked her to sew up a Gingercake Pattern.  Head over and see her adorable Lucky Elephants!
While you are over there, stay and visit for awhile and look at all her beautiful posts about kids clothes. So pretty!  And!  Ana Sofia is hosting a giveaway of Lucky on her blog so make sure and leave a comment.