Yes- it's true.  My blog tour of Sewing To Sell is over.  Sigh.  It was so so wonderful to see all the things made and read all the nice things said about my book.  I truly hope the book is out there helping people follow their dreams and start their own handmade businesses.  We gave away over 25 books on this blog tour!  It was so fun.
I shared all these on my Facebook page, my instgram and even my newsletter.  But, just in case you missed them, here they are again on the blog.  For a complete round up of these Sewing to Sell Projects, you can visit my special Pinterest Board too!  If you have blogged about a project from the book , be sure to let me know and I will add you to the board.
Below is the messenger bag by Christine of Heidi and Finn.  Christine has a really great line of children's patterns and accessories in her shop.  I love the way she made these bags sweet with the animal applique but kept them looking stylish and modern with the gray.  Visit her blog here to read more about the bags.
Heidi from Handmade Frenzy has a lovely and bright modern style.  She chose to make the oven mitt pattern from Sewing to Sell.  I love the bright solid coral and the modern fabric.  AND, her tags are so cute and professional looking!  You can visit her blog and read more about these mitts here.
I am really loving the blog Glitter + Wit and the fun and unique projects made by Tasha.  Here are her zipper pouches she made from the book.  Her blog post is definitely worth reading since she also did her first craft show too!  Real life with first craft shows are always a good learning experience.  Go here to read about these pouches.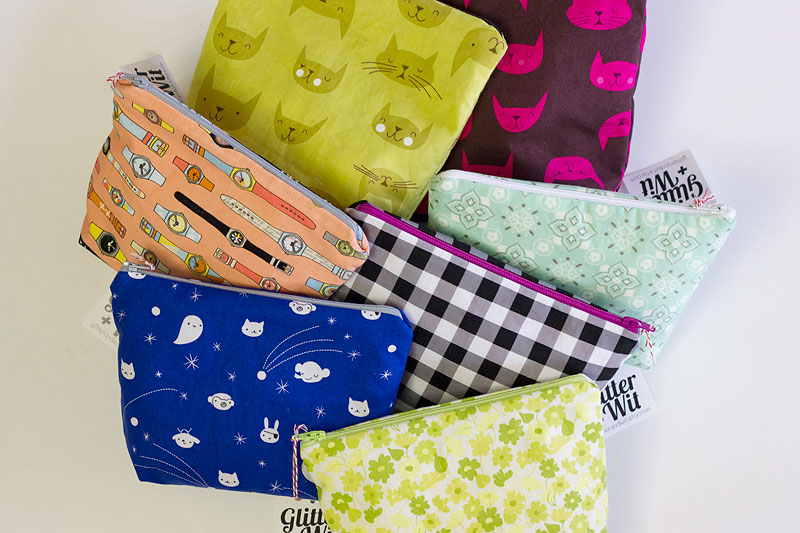 Jess from If only they would nap made this super cool great big tote.  In the book I use canvas drop cloth but I really like the leather she used here too!  One of my goals this year is to sew more with leather.  It looks so great on handmade!
Hayley from Welcome to the Mouse House shared these colorful and fun bibs on her blog and shared her thoughts about selling and packaging.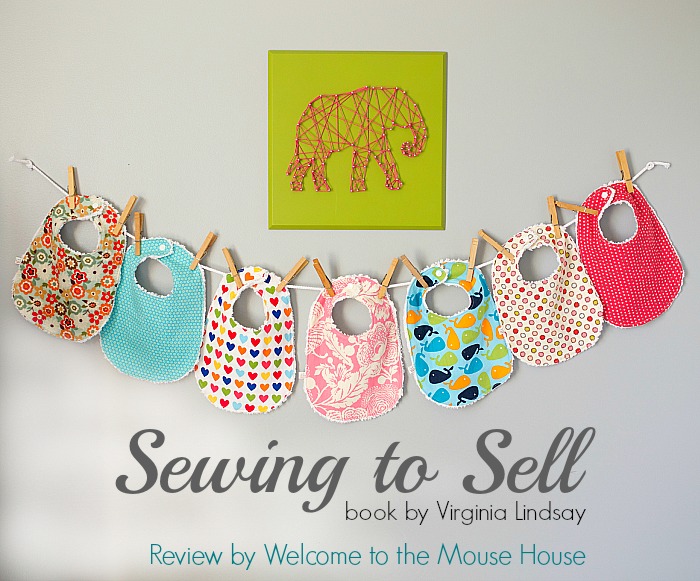 The cover of the the book features the lunch bag project that Jenn of Jennuine Designs chose to sew for her day on the blog tour.  I love this elegant and version!   A perfect bag to take to work.  Jenn also shared some very valuable photography tips that you will want to see!
Sara from Made-by Sara, sewed this sweet and functional organizer.  Sara also wrote about use and buying fabric to suit your need AND wants.  I love how she staged this photo with the pom poms, thread and cards.  It looks great!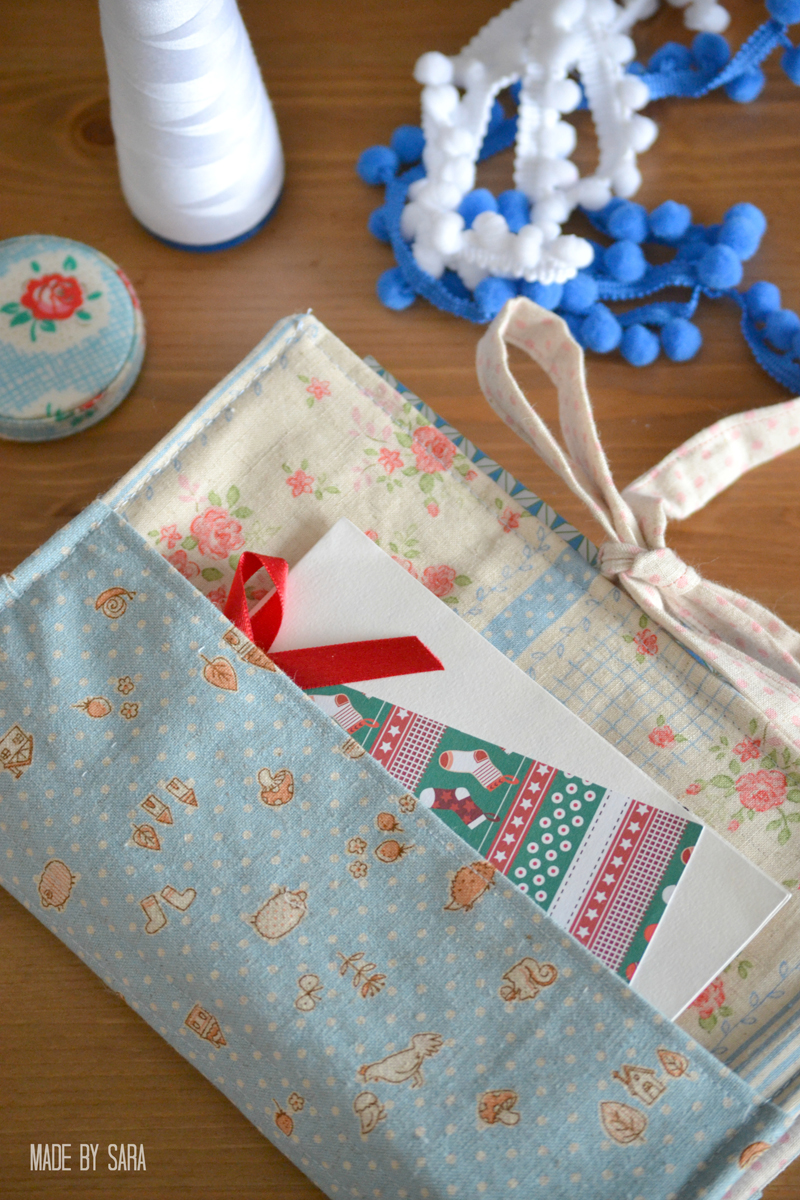 So there we have it.  Thank you so much to all the lovely ladies who sewed from the book and wrote about Sewing to Sell on there blogs.  I was so so grateful and happy to see it all come together.   AND, now the book is back in stock at Amazon if you were waiting to order your copy.