Are you ready to MASH??  I might like this version the best.  It is a combo of the adult size and kid size to create this fun and trendy boxy backpack.  It is the adult size, with the (included in the pattern) adult size boxy base, the adult zipper pocket, and the kid size flap and snapped sides.  I love it!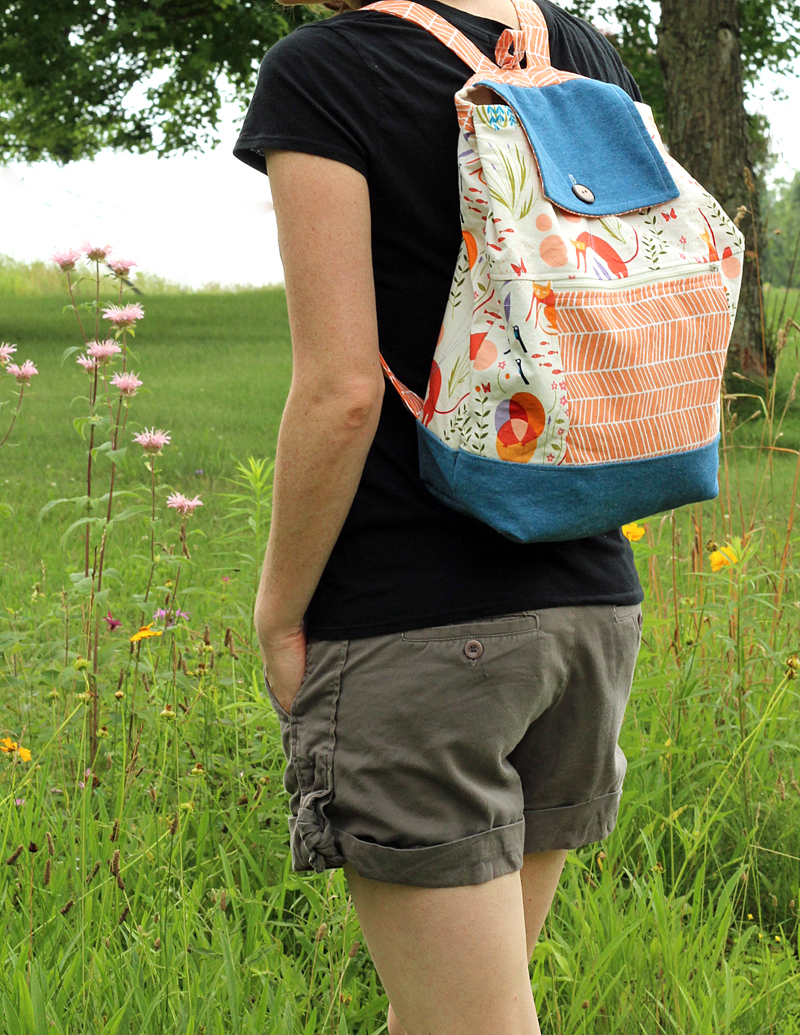 Thank you so much to my lovely friend Moira for being my model this time.  You would never know that while we were taking these photos, the kids our kids were having an epic water battle and screamming their heads off in glee.
Here is a close-up of one of my favorite details- this pieced pocket with a fun gingham lining.
The pattern instructions will include some basic detail on how to do the mash-up.  But one of the things I like about this pattern is that it encourages you to mix it up yourself.  For example, you could do the drawstring closure and and magnetic snap flap on the kid size and make your own version of the Day Off Backpack Mash-Up!
I am looking forward to finishing up the details of this pattern and making it for sale on Monday, July 13th!  I also have some great testers working hard and I am looking forward to sharing those with you too.
If you like the MASH-UP, I would love for you to share on Facebook, pinterest or twitter to help me spread the word.  Thanks so much!