I have been working on this for quite a while and I am so excited to share it with you.  I am thinking it will be ready for purchase Monday, July 13th.  YAY!  (now avialable!  Purchase pattern here).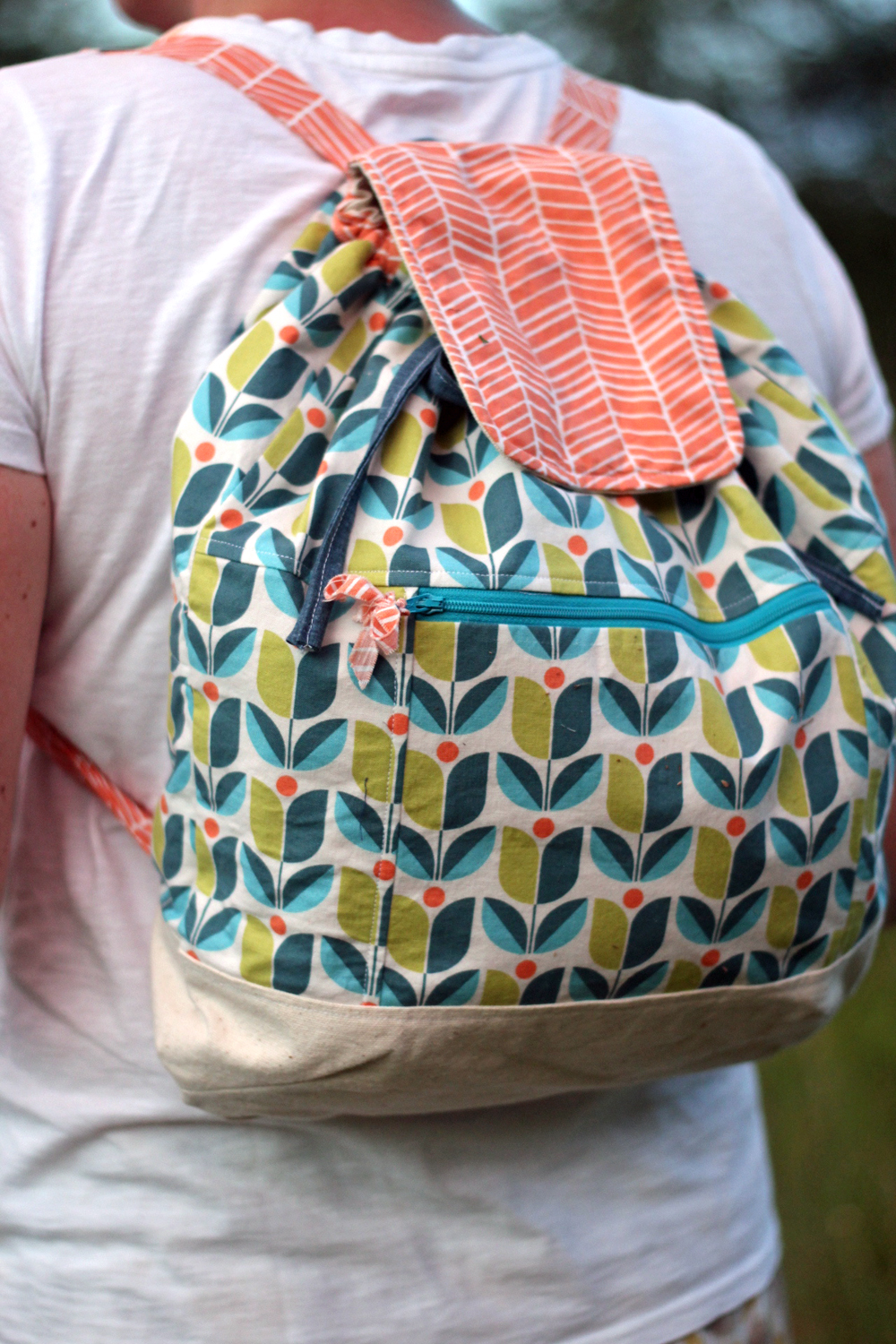 Isn't it fun?  And guess what?  This is just the first version!  I have 2 more versions to share tomorrow and Friday.
This one is the adult size with a darted base.  It features a drawstring closure, simple zipper front pocket, magnetic snap flap, and adjustable straps.
The next version is coming tomorrow!
If you like the looks of this backpack, please pin, share on facebook, or tweet to help me spread the word.  Thank you!