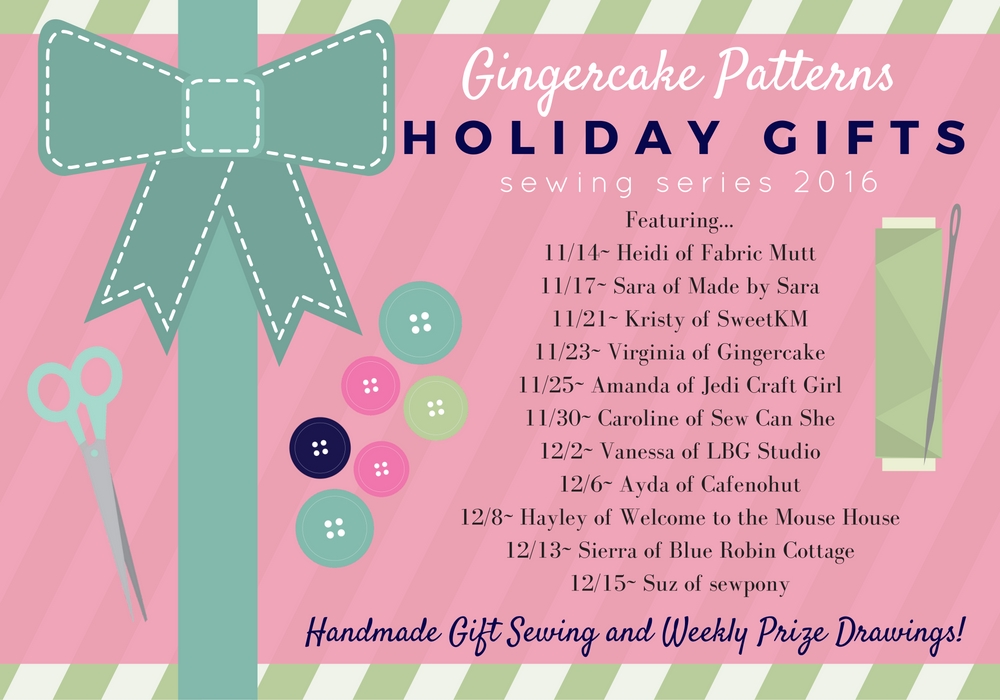 I hope you are enjoying the Holiday Gifts Sewing Series as much as me!  This week we have a fabulous and exciting giveaway that I am so excited to share with you.  You have heard of Stash Box Builder, right?  It is a monthly subscription service geared specifically toward quilters and sewers building their stash.  Stash building is a never ending adventure, and this is like giving yourself the perfect gift every month!
Ready to open up the November box that you have a chance to win????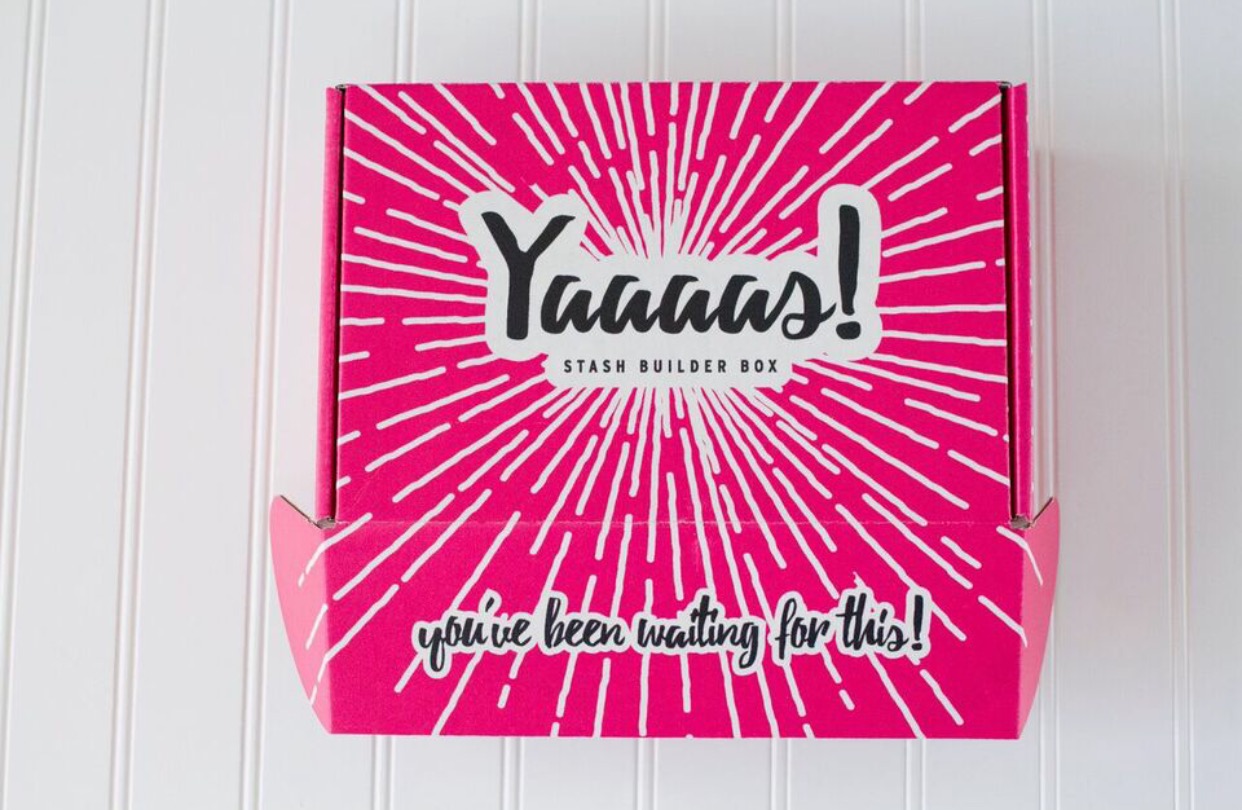 The November box has three 1-yard pieces of Art Gallery "Blithe" collection, a spool of Aurifil thread, their signature pencil and a box exclusive quilt pattern!  This is the box that you will have a chance to win this week!  Isn't it pretty?  I love the subdued but original pallet of these fabrics.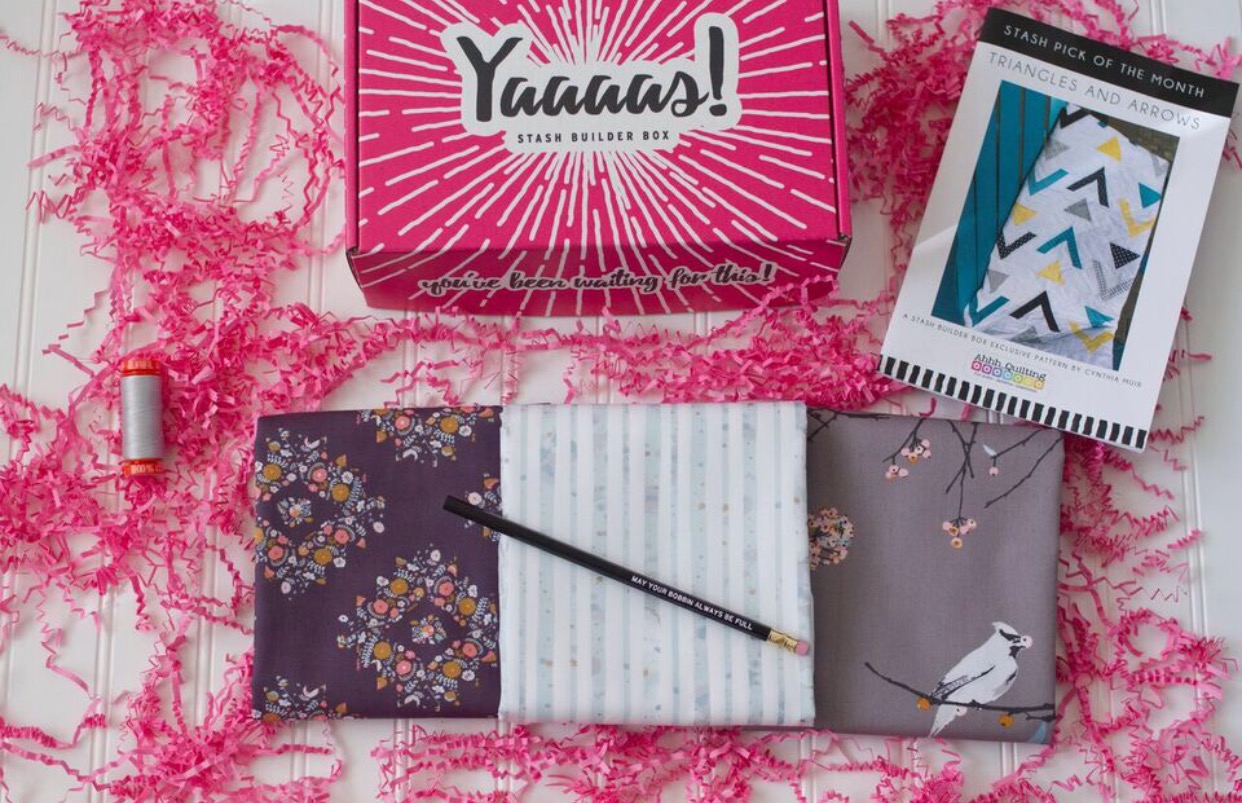 Not only does Stash Box Builder send you amazing and stylish monthly fabrics, with the left over fabric from their bolts, they create quilts for families and children in need.  We sewers know that handmade quilts are the coziest and most thoughtful of gifts and I just love that Stash Box Builder is doing this project as part of their business plan.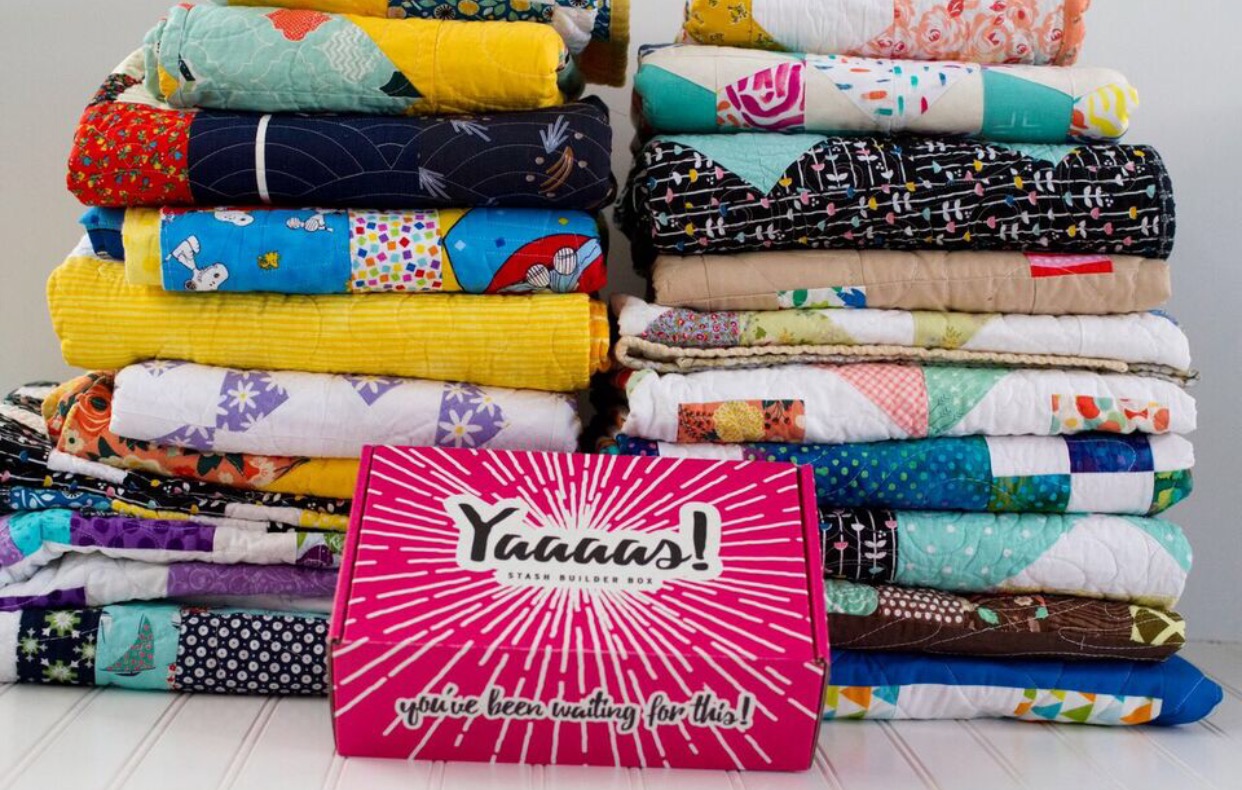 Thank you so much to Amanda from Stash Box Builder for working with me to host this weeks giveaway!  I know you will love it!  You can head over to their website and sign up for monthly subscriptions here.
Our bonus items are from the 2 bloggers sewing up Gingercake Patterns this week.  The Katy doll pattern is the newest pattern by the very talented Caroline of SewCanShe.  And, you will also get 2 patterns from the super stylish Vanessa of LBG studio.  More about those patterns and talented ladies later this week!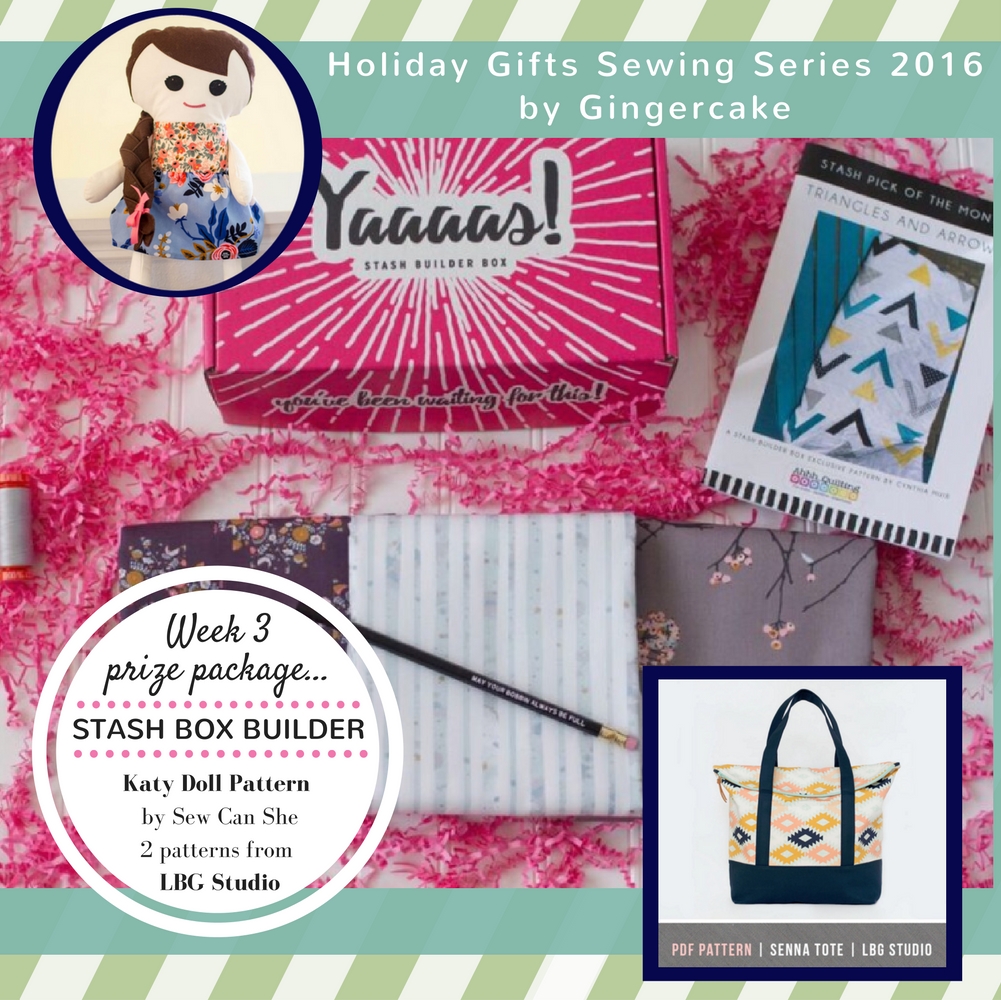 You can enter the giveaway here!  Good luck!