My bloggy friend Hayley of Welcome to the Mouse House and her daughter Ainsley have a wonderful fundraising happening!  They are working hard to sew up Lucky elephants to raise money for the Elephant Sanctuary in Tennesee.  Have you ever heard of the elephant sanctuary?  Be sure to go check it out!  They are doing a wonderful job with one of earth's most fascinating and beautiful creatures.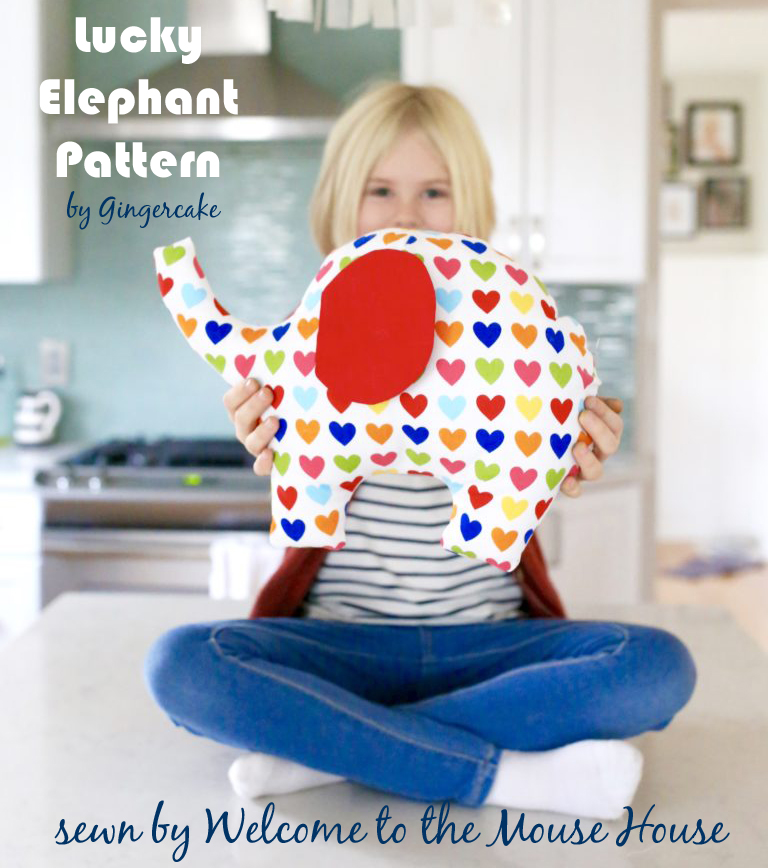 Hayley was yesterday's stop on the Gingercake Holiday Gifts Sewing Tour.  She has some great tips on how to make the Lucky elephant an even faster project!  She is also looking for some sewers to help out on all the order they are getting for embrACE the elephants, so be sure to let her know if you want to join in!
Only one week left of the gifts series!  Have entered this week's giveaway yet?  Go ahead and enter so you have a chance to win.  Next week is out last giveaway and you are going to LOVE it.
Next week is going to be fantastic!