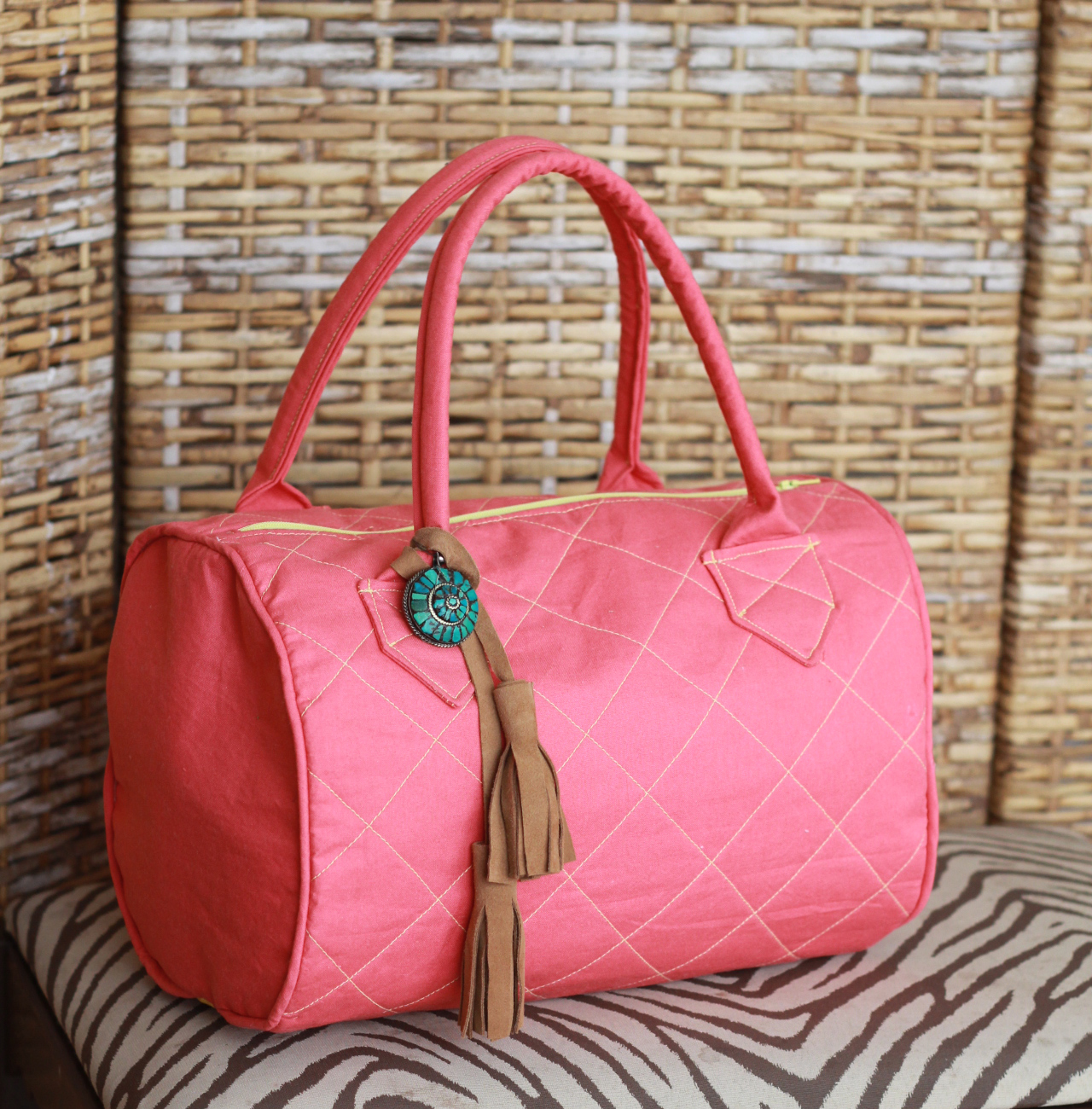 Although I set out to make this Classic Bowling Bag sewing Pattern in black, I just couldn't make myself do it.  I like a soft black leather bag from the department store, but if I am going to sew it, it has to be BRIGHT.  I am so glad I chose this gorgeous coral!  I love how it turned out with the buttery yellow thread.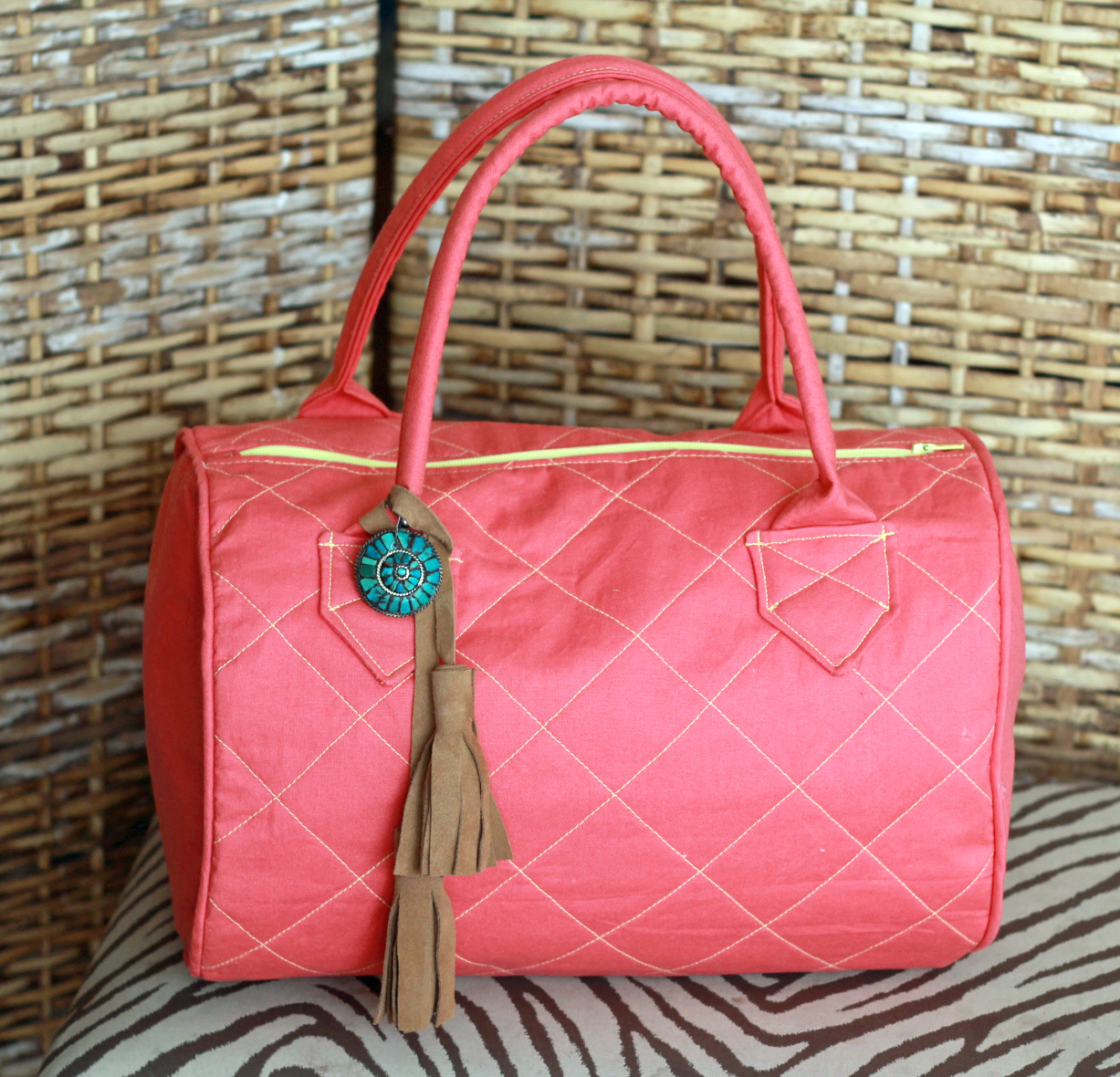 I made the tassels from some up cycled suede and used a saved pice of jewelry from a broken necklace for the brooch.  Have you tried making your tassels yet?  I used this ebook but there are also lots of free tutorials on pinterest.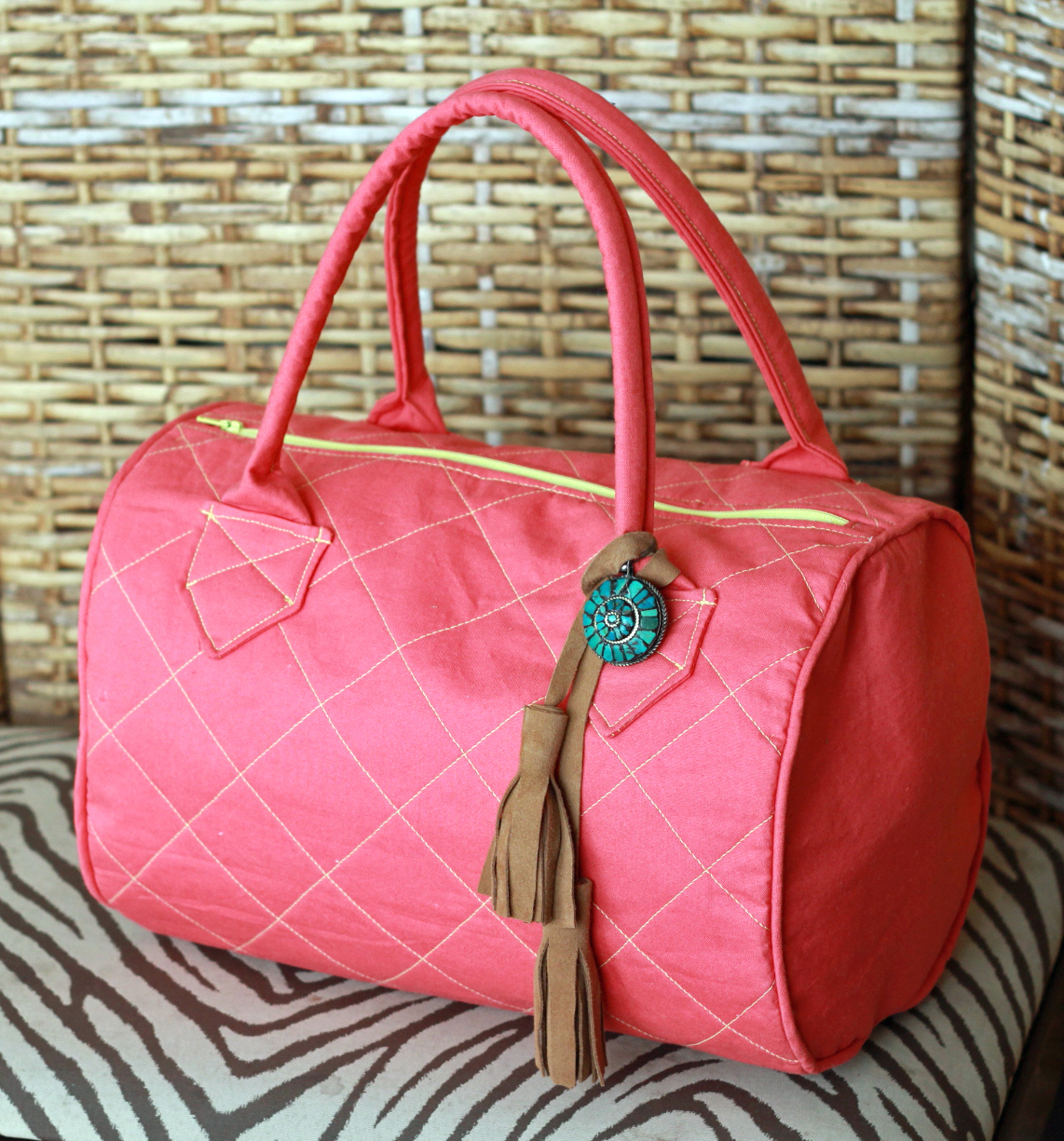 Only one more day to get this fabulous new Classic Bowling Bag sewing pattern for only $5!  After March 16th 2017, it will go up to regular price.  I love how versatile and fun this bag is to make!  Now I just have to decide which one I am going to start carrying around!
Don't forget the giveaway happening too!  For just purchasing the pattern before 3/17/2017, you are entered to WIN!