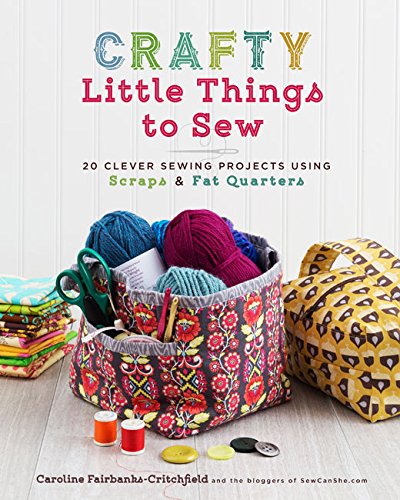 Hi all!  I am so pleased and honored to be part of Caroline's new book, Crafty Little Things to Sew.  YAY!  Caroline is amazing- from her beautifully curated blog, Sew Can She, to her fabulous classes on Craftsy (I have tried both and love them!) to her adorable sewing patterns, she is really making waves in the sewing world!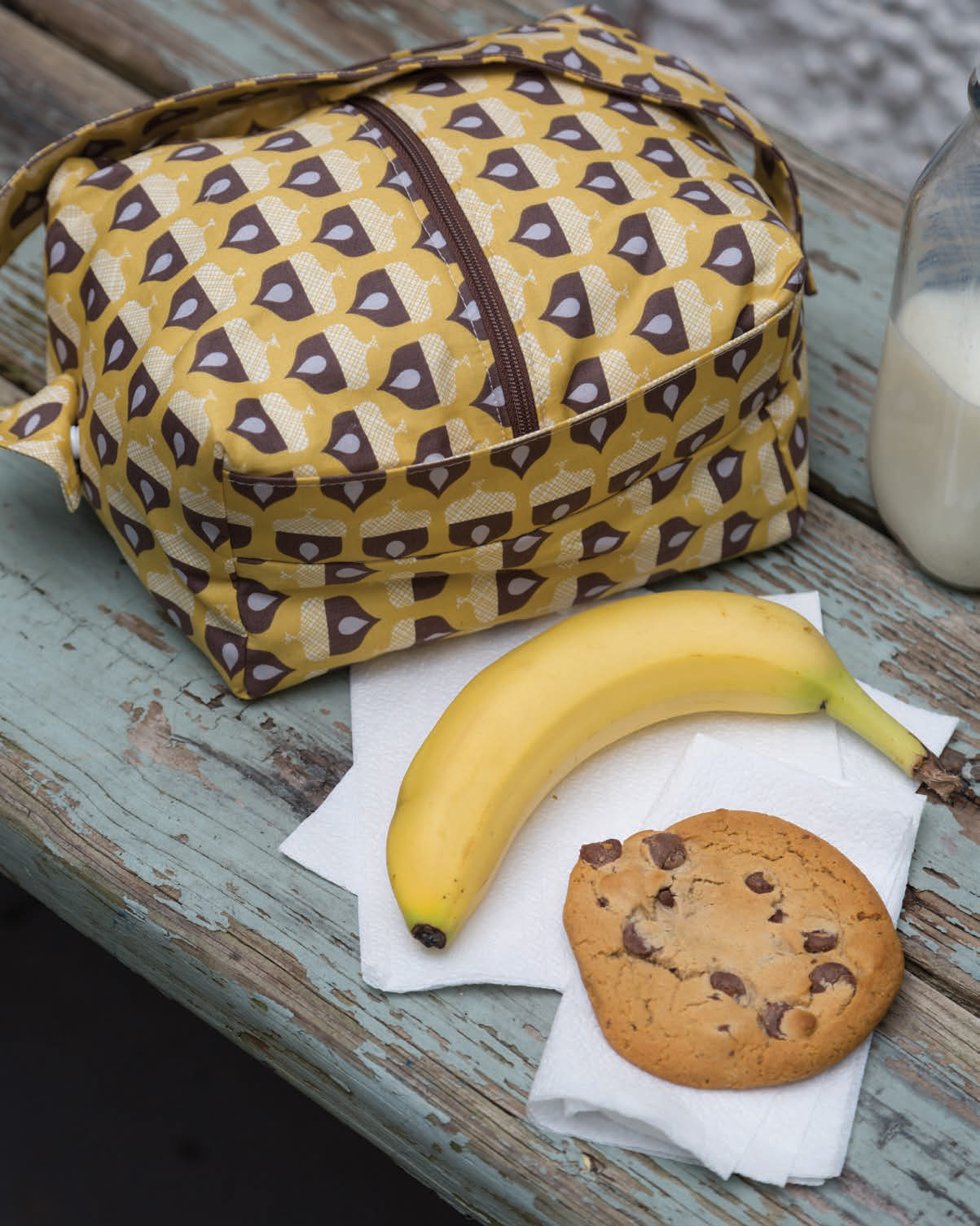 My contribution to the book is this really fun lunch box pattern.  The project is called the Lunch-in-a-Snap Tote on pages 89-93.  It is great for the working girls because you can fit your salad containers and leftovers (my favorite lunch!) as well as a sandwich, pretzels, fruit, etc.  Plus, it is so cute
I made another version so I could re visit the project.  Book publishing is a long process and I created this a few years ago.  Yup, I still love it and I think you will too 🙂 . Here is the version I made today…
So fun!  The fabrics are from Joann Fabrics- they are the Cloud 9 organics line.  So pretty, right?
Be sure to check out some of the other contributors to the book who are blogging about their projects too!
The great news for YOU is that I have a copy of the book to giveaway!  This book has 20 clever, simple and fun projects designed by Caroline herself and 8 other designers (9 including me!).  Here is a sampling below…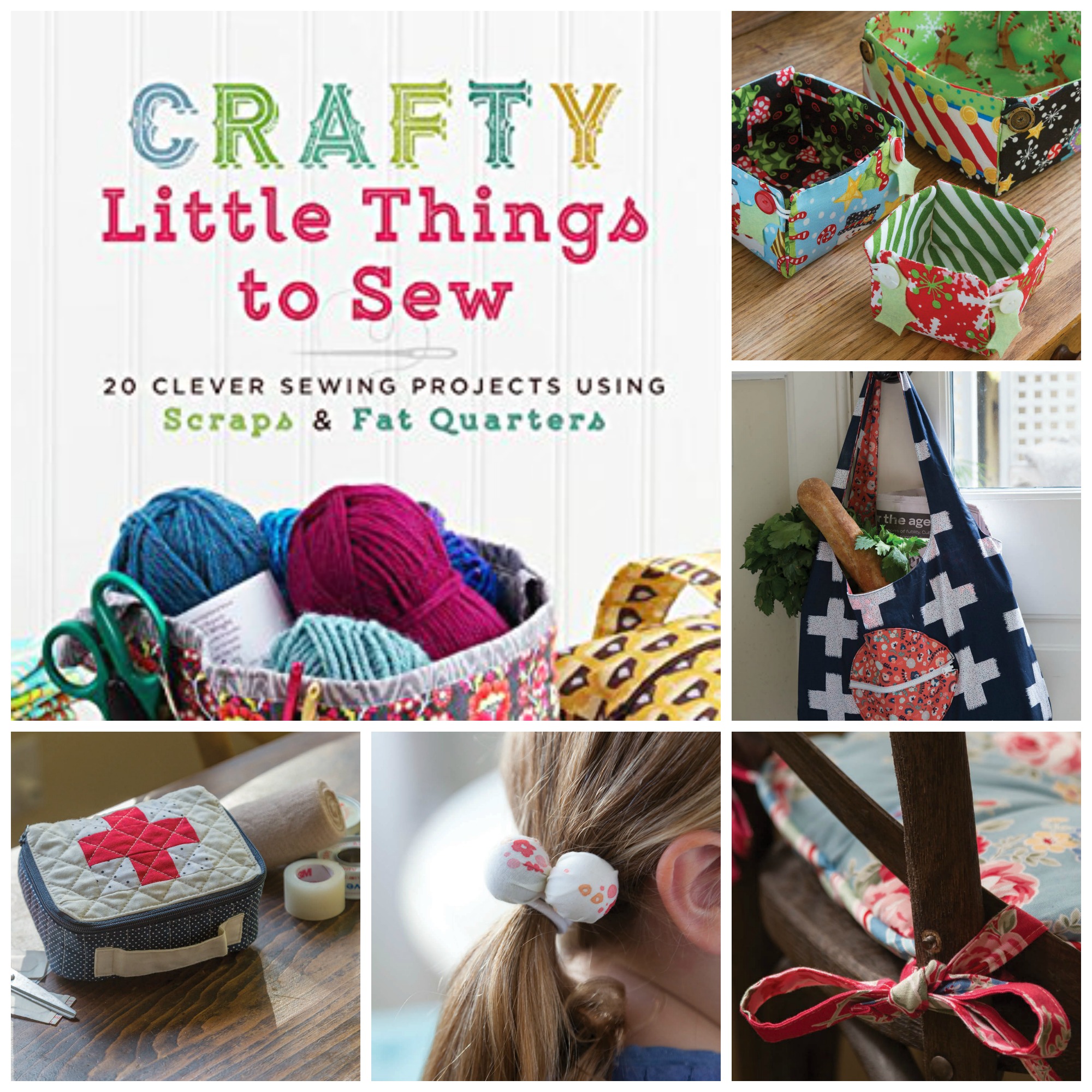 So, to enter to win, leave a comment below and tell me a crafty sewing project you have made recently.  I am always looking for good ideas.  I can't wait to hear your comments.  The giveaway will be open until Friday October 27th.  I will randomly choose a winner and send the book your way!
THE GIVEAWAY IS NOW CLOSED.  #25, Mona was the winner!  Thank you all for participating 🙂