My new sewing friend, Lisa Kellog of Simply Stitched made the prettiest new Bucket Bag for me to share here for the offical Bucket Bag week 🙂
Lisa used home decor weight fabric for the exterior. I love this soft floral selection! The gray and melon are modern yet soft and romantic, don't you think? One of the best things about creating a new pattern is seeing how everyone will translate the project and make it their own. This version is gorgeous.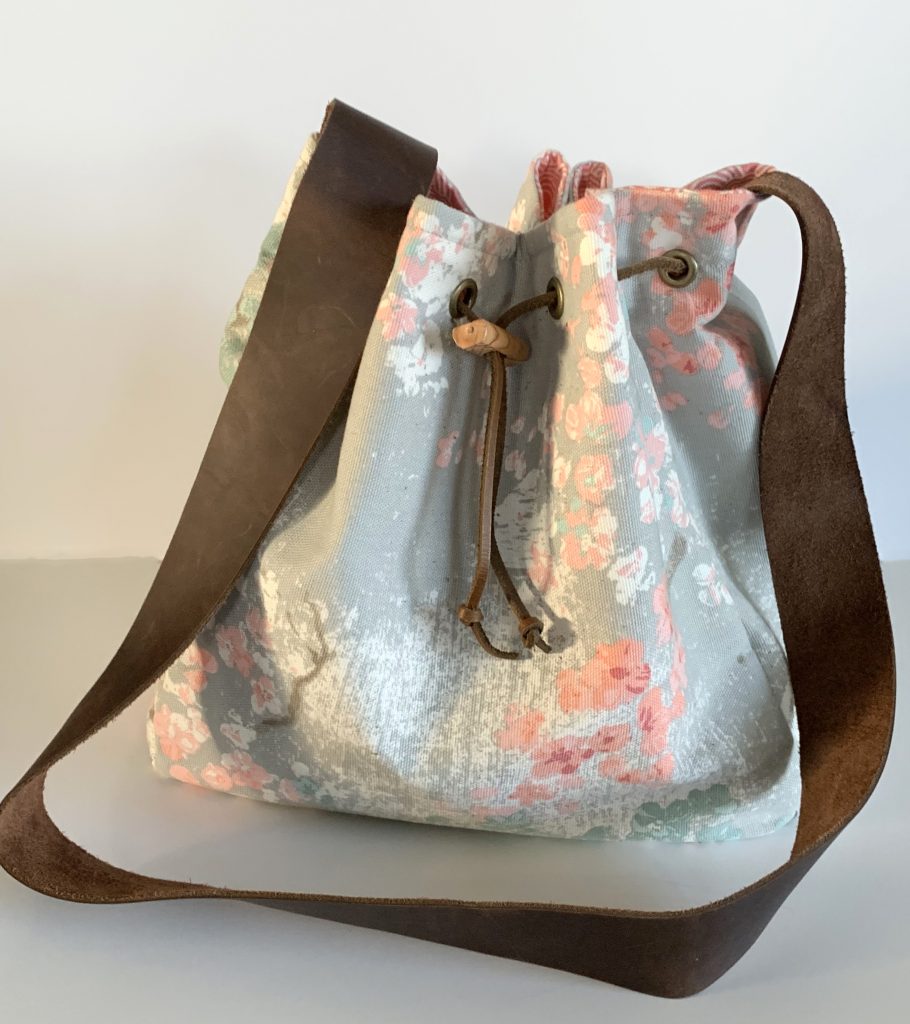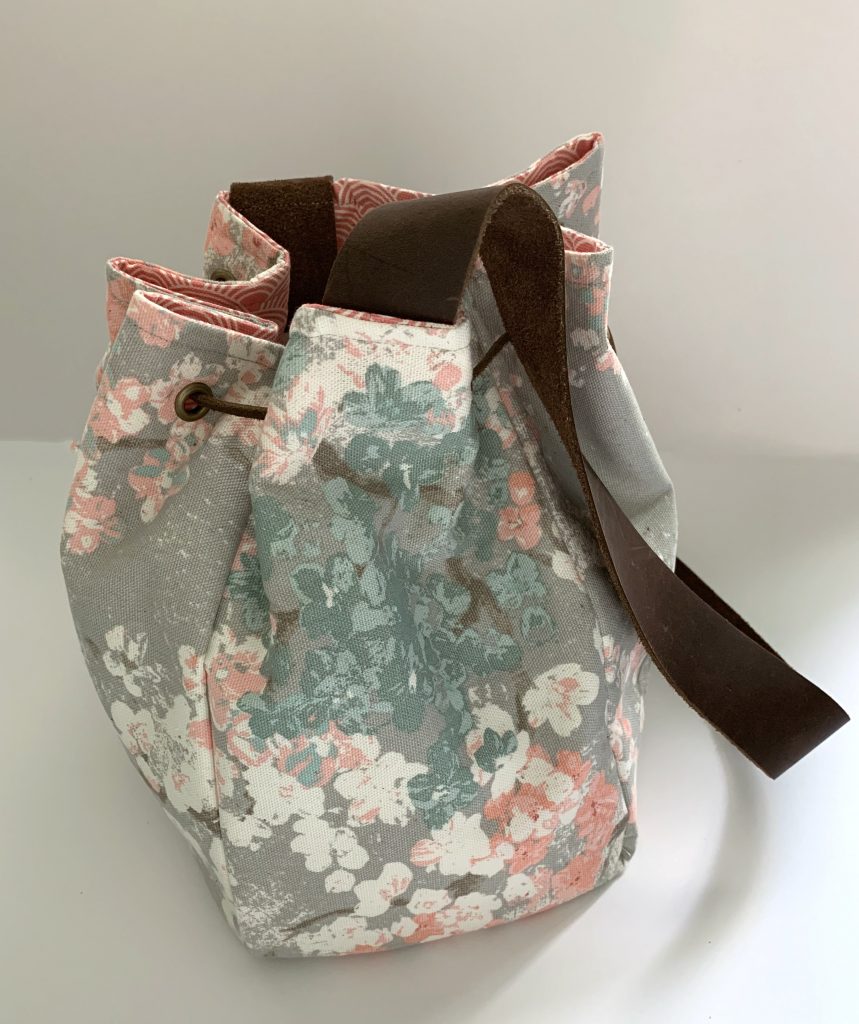 Lisa confessed to me that she had never tried eyelets before this project either! She said she caught on quickly and ended up loving learning something new. She also mentioned that the bag came together quickly and her favorite part was deciding which fabrics to use 🙂
Hopefully this bag will inspire you friends with a more feminine taste to see how pretty my new Bucket Bag Pattern can be with a soft floral fabric. Thanks so much to Lisa Kellog for sharing her talents with us!
Don't forget to purchase the new pattern this week while it is only $5 in my shop! The sale ends May 27th, 2019.