The Best Seller: The Crayon Art Folio Sewing Pattern
When I look at the data of my pattern shop, not only is the crayon art folio my best seller, the second best seller is the old version without the mini folio included! Isn't that amazing? I know why too- because this crayon organizer pattern is not only adorable and fun to make, it is a treasured gift to give.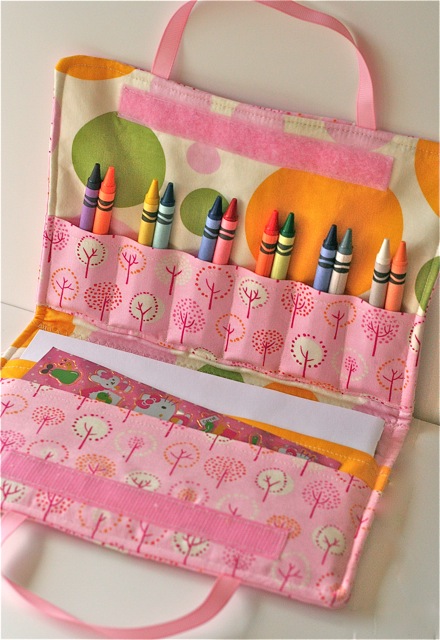 I was inspired to create this crayon holder pattern when I saw a hard case with a little handle that held crayons and paper for kids to carry around. I knew I could make something cuter in fabric! I based the measurements on the paper pad and 12 crayons. I added the sticker pocket because my kids were going through a huge sticker phase at the time and i liked the extra contrast.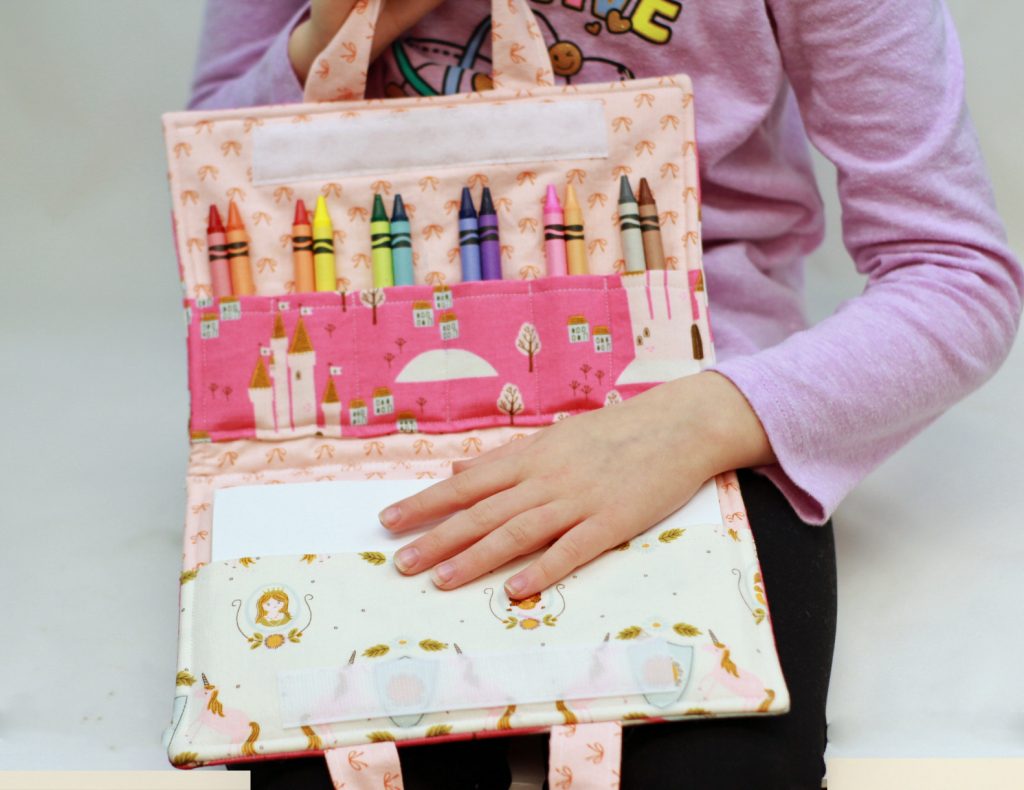 I have personally made HUNDREDS of these folios. When I was doing craft shows, they were a staple and almost always sold out. I set them at the front of my booth to draw people in and it worked every time! If selling crayon holders interests you, be sure to check out my blog post about pricing and making the most of your crayon holder sales here.
What is so nice about the crayon art folio is that not only do kids love to have their own little case to carry, it is so nice for parents too. Kids are occupied in a healthy and creative way (aka without a screen) in the car, at the doctors office, at siblings sports events, and at restaurants. WIN!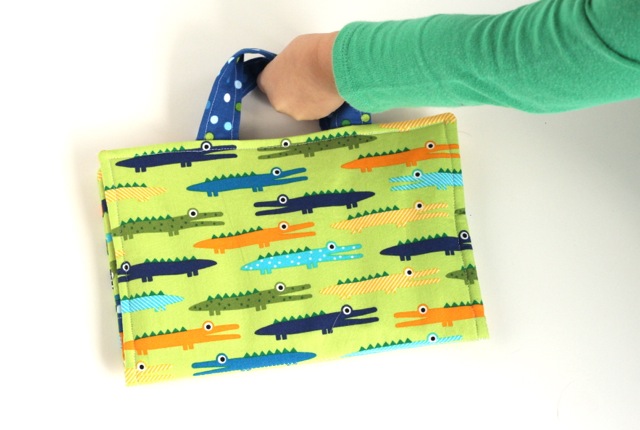 My own kids (now teenagers!) used these for years. Not new ones, the same ones I created originally to make the pattern! I simply washed, pressed, put new crayons and paper in, and they were ready to go. I usually did this right before a trip to the beach or a visit to Grandma's down in Georgia. This piece of sewing was not something cute left on a shelf, my friends- it was USED. Handles fell off and were repaired, folios were lost and found in the back of drawers, fights were fought over who got to use which one and who had to use all the broken crayons. Don't worry- I easily solved that one with a new box of crayons 🙂 . But the point is- they were LOVED 🙂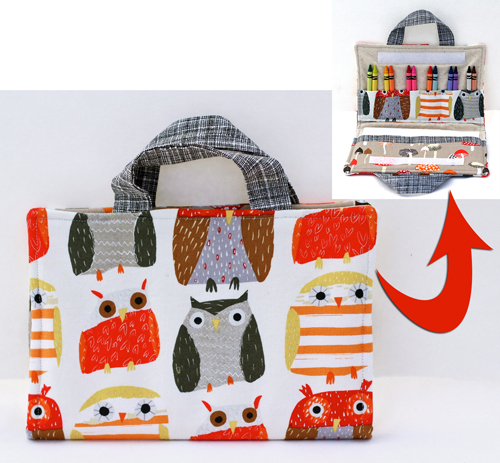 I decided to add a mini version so parents could have it their own bags and pull out when needed. Also, the mini makes a perfect stocking stuffer, party favor, or easter basket gift. It is also nice for toddlers since the pocket size is big enough for those fat crayons. Now when you purchase the pattern, you get both the regular folio and the mini!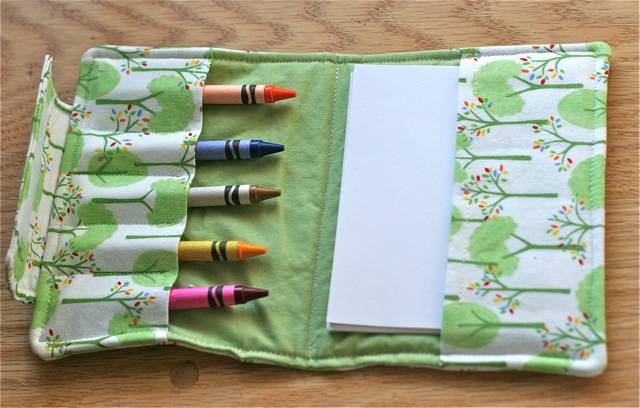 The regular size crayon holder can be made using less than a 1/2 yard of mixed cotton fabrics. If you are shopping- I would get 3 fat quarters that coordinate. The finished size is about 9" x 13" open. With the left over fabric, you can also make a mini folio! The other materials required are fusible interfacing, velcro for the closure, and cotton batting. All these materials can be found at your local fabric store or even at a Walmart that has a crafts/ fabric section.  
A few years ago I started crayon folios kits and that has been really fun. I search for cute fabrics, create PDF instructions for that specific folio, and then shop for the rest of the materials. This makes sewing a crayon folio even easier for my customers!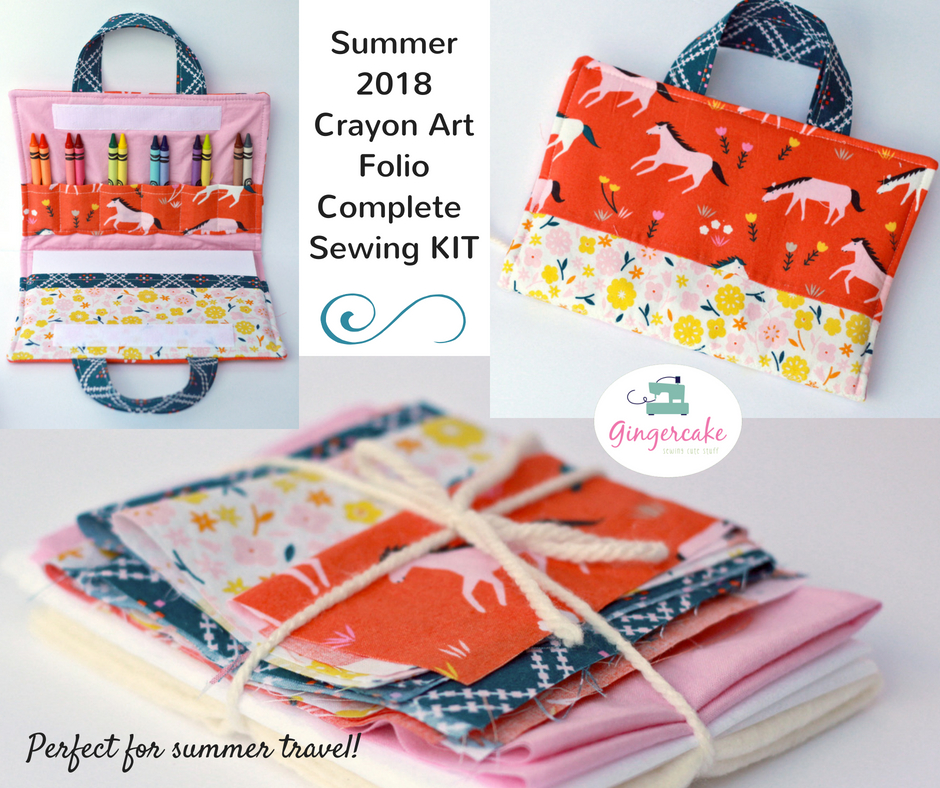 I would love to hear your thoughts and suggestions about the Crayon Art Folio PDF Sewing pattern. Here are a few reviews of the pattern which has been successfully made by thousands (yes! I have sold this PDF pattern over a 1000 times!) of Gingercake customers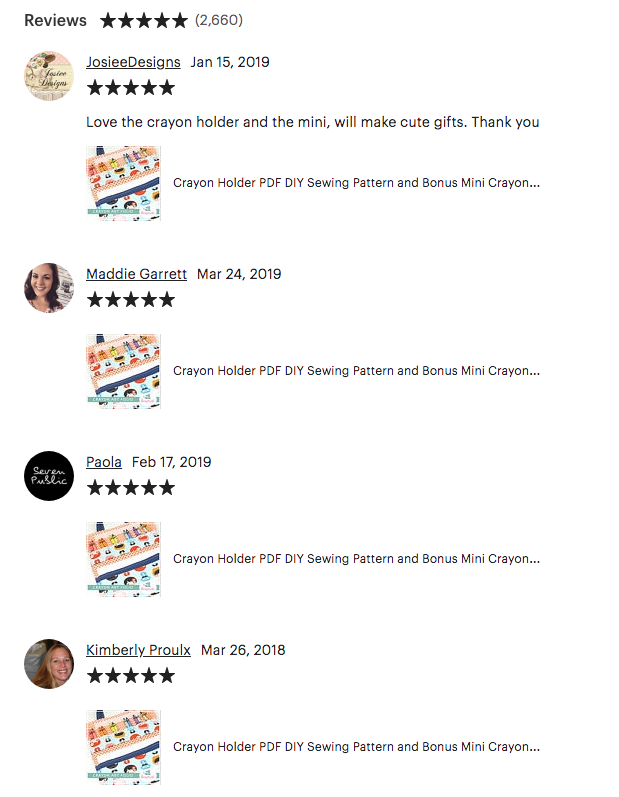 To purchase the pattern and learn some more specific details, visit my shop!