I made a new video over on my Yoututbe channel last week and I am so pleased that people are excited about the topic of new sewing habits!  I actually wrote an article for Sew Mama Sew a few years ago about this very subject.  That website is no longer around so I decided to add the article to my own blog since I felt like it was an important subject.
Lately I have been thinking a lot about habits- both forming good habits and breaking bad ones.  Habits are such an interesting part of our lives and the good ones help us get through the day with our heads still on straight.  I work hard not only on my own habits but also on my kids- brush your teeth, make your bed, do your homework, pick up your clothes, put your dish in the dishwasher, use a tissue, use a napkin (not your shirt) etc!  It honestly wears me out- like what really matters?  
It gets me thinking about my favorite subject- sewing of course.  What habits are really worth pursuing in sewing?  There are some technical habits that you need to acquire to move from a beginner sewer to someone more capable.  One of the fabulous things about sewing is that you can wing it at the beginning and get some pretty good results once you get over the fear of your sewing machine.  But you will hit a wall of frustration pretty soon if you don't actively work to improve your skills and many of those skills can be accomplished by forming good sewing habits- back stitches, clipping threads, pressing, changing your needle, 
finishing your seams,
reading your machine's manual ,
sharpening your scissors, etc.  There are lots of good articles written about those habits such as 
here,
here
, and 
here
.  
I have been thinking about bigger picture habits.  Even though a habit is usually thought of as something small,  a conscious effort to change your everyday behavior can have big impacts on enjoying your sewing time more.  I recently picked up 
The 7 habits of Highly Effective People by Stephen Covey
 at the Library while letting my toddler play with the toys after music class.  I admit that I only scanned the info but it certainly got me thinking more clearly about what sewing habits I have worked hard to change (and that I am still working on!)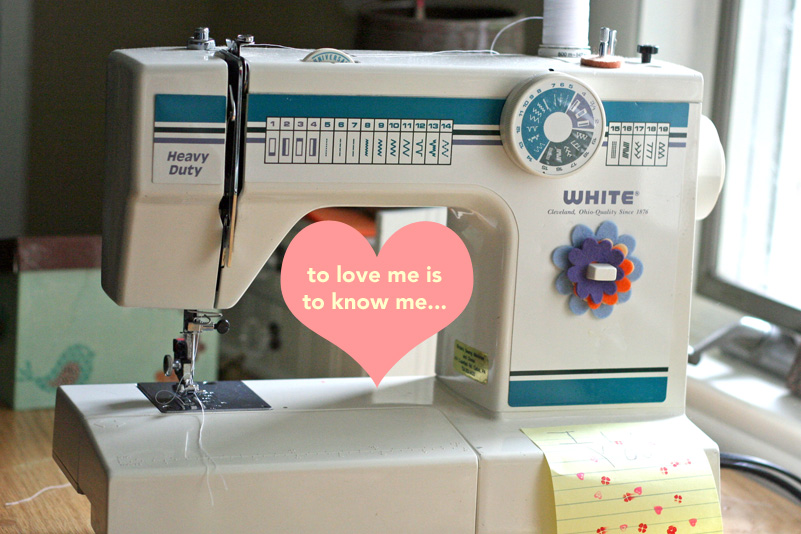 1.)  Inspiration comes from within and can't be forced, BUT if you are not already sewing, it's not going to come at all.  So, setting a habitual sewing time, such as every tuesday and thursday evening, will invite inspiration and it will come more easily.  Not everything you sew is going to be magnificent, but if you are not in the habit of sewing, nothing is ever going to be magnificent.
2.) Even if you consider yourself an expert sewer, read directions thoroughly.  I have made so many useless mistakes by not reading the directions to a new pattern- it's such an arrogant habit that needs desperately to be broken!  
3.)  Anticipate mistakes and problems because they will happen.  Accepting that your seam ripper is going to be used often, makes mistakes so much less frustrating.  Prewashing and pressing your fabrics, pinning, basting, and cutting carefully are all ways to anticipate mistakes and avoid them.  I thinking accepting that I am human and not a machine also keeps me from getting frustrated when a make a silly sewing mistake!  
4.)  Be sociable.  I spent the first several years after I learned how to sew looking on blogs and Flickr (there was no IG back then!) and never letting anyone know I was there.  I had to makes myself start to comment and like and be known.  If you like something you see- make it a habit to let that person know!  Say "i love these fabrics you combined!" or "those pin tucks are so pretty!"   Many of us sewers are introverts, but giving support is a fabulous habit to acquire!  And when it starts coming back to you, it only makes your sewing time more fun and satisfying.  So make comments, join groups, talk to people at the cutting table of your quilt shop, and just become part of the sewing community.
5.) Kick the habit of second guessing your fabric choices.  Trusting your fabric decisions is a great habit to cultivate since it will let you focus on the fun of creating something.  We all spend time laboring over what fabric to use,  but trusting yourself and your style can make the whole process much easier. and will give you more time to SEW.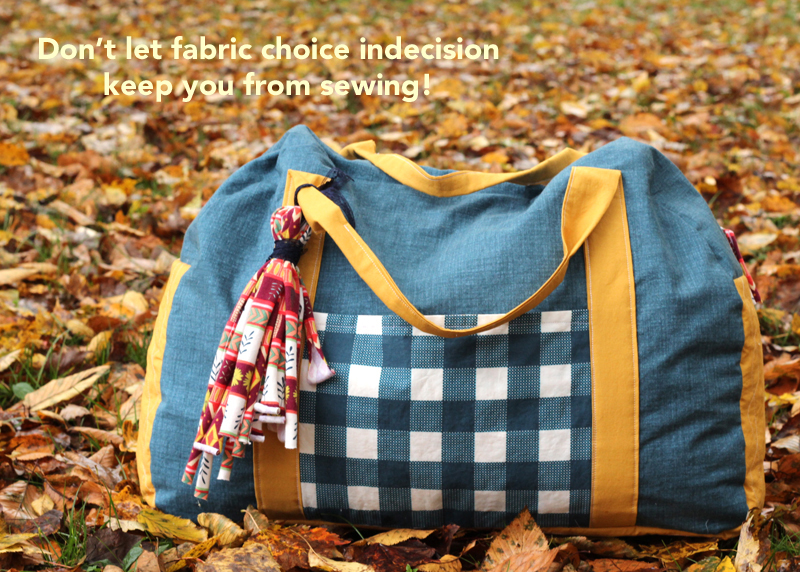 6.)  Make it a habit to sew when you are at your best.  I tried to sew at night for years but instead of looking forward to my sewing time, I started to dread it since I really have never been someone who can work at night.  I could never study at night or stay late at my job to get work done.  I am much better at getting up early or even paying a sitter to come over for a few hours in the morning if I have something that I really need to finish.  Knowing this about myself and making an effort to set aside the right time, means I get a lot more accomplished!
7.)  Push yourself to try something new.  Make it a habit to grow in your sewing- try new projects that interest you and be kind and patient with yourself when learning something new!  Yes, you can sew an invisible zipper!  But keep your seam ripper handy and read the directions 🙂  
8.)  Say no to hemming pants.  I don't want to talk too much about this but your sewing time is special you should choose how you spend that time.  I have done so many silly things for people since I was too "nice" to say no such as hemming 6 pairs of jeans for a friend of a friend, sewing a new zipper on the minister's robe (and I didn't even go to church very often), altering a prom dress (HUGE mistake), sewing 12 patio cushions for a 2nd cousin, and creating three 4 foot snow men that were rebuildable with velcro (that was crazy and took me forever!).  Creating a NO strategy has really helped me- such as "Unfortunately I can't do that, but Sally Smith over at Alterations for You is good.  Here is her number…"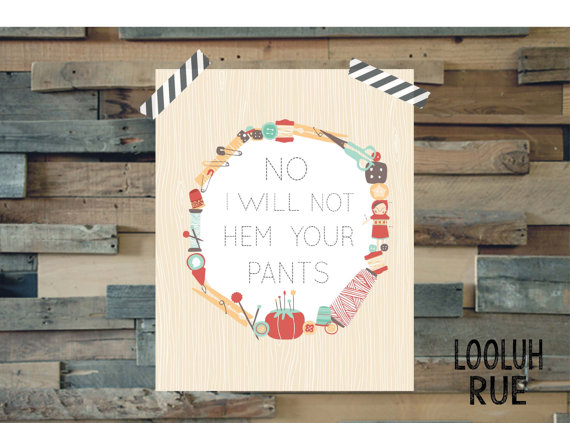 Do you like this article and want to read more like it?
Learn about being better at self employment in the sewing business
9.) Value your sewing time and make space for it in your life.  I have written about this before in other articles but it a good habit that pays you back ten fold.  Learning how to sew is a choice you have made that brings you happiness and fulfillment.   So create a nice work space for yourself and make a habit of letting your family know that this is important time for you.  
10.)  Sew what you like and buy the rest.  Kick that bad habit of "oh, I can just sew that".  Yes- you can but do you really want to?  I have given up sewing halloween costumes, tee shirts, and curtains.  But I will sew lunch bags, easter dresses, decorative pillows, pin cushions, baby quilts, and bags for myself.   This has reduced my guilt sewing by A LOT- you people with this same bad habit know what I am talking about!  
I would love to hear some of your big picture habits that have made your sewing time better.  Are you having a hard time kicking bad habits?
I made a printable of the habits for me to hang on my sewing room wall.  I thought you might like to do the same!  For the PDF, easy to print version, click on the blue letters here~.
TEN HABITS TO FORM IN 2020