More googly on the Valentines Day Monster!
Valentines Day Monster valentines were so fun!  To make them, I just used white cardstock cut into quarters. The monster was made from paint chips.  Whenever I go to Lowes or the hardware store with the kids, I let them pick out some paint chips- they think it is awesome to gather the colors and we use them for kid stuff (like Valentines Day monster crafts) more and more now that we have a collection growing.
I took a piece of paper and folded it in quarters. Then Cal drew his monster shapes for his valentines in each of those sections.  I cut out the shapes on paint chips from the hardware store.  He showed me where he wanted the eye to go and we glued it on together on to the monster.  We used this idea for inspiration.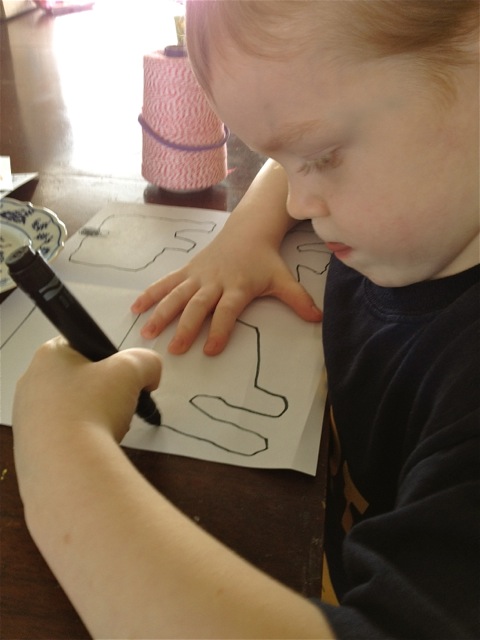 He worked really hard on those monster shapes for Valentines Day! I think that tongue was working as hard as his fingers! All of his monster valentines were different shapes and colors. The paint chips made it so much fun.

The arms are red pipe cleaners cut in half, threaded through the back and then we put craft beads on the ends.  Cal loves the arms and likes to make them punch each other.  He is so excited to share these with his preschool class on Valentines Day and hasn't even asked to add candy!  Which is totally fine with me since I am starting to feel like it is just too much (especially all on one day).  But I think we all know you can never have too much googly eyes in one day, right????!
Happy Valentines Day friends, hope you enjoy the Valentines Day Monster as much as we do!