Anne turned 7 last week.  I won't give my usual "time marches on" speech but I am feeling it.  She is a precious girl ~ happy and sweet and full of generosity.  She also has a new side to her that Travis and I are noticing.  Her big sister likes to be ready for the bus EARLY.  Like 20 minutes early.  This is not important to Anne and she is showing a strong aversion to being rushed.  She waits to put on her coat.  She lingers over hugs to the baby.  She slowly ties her shoes.  She wanders around looking for papers and books as the time gets closer.  This drives Elsie crazy and Anne knows it.  Anne has always just done whatever Elsie wants.  I try to smooth things over by reminding Elsie that there is plenty of time.  I don't enjoy seeing Elsie unhappy but I do like to seeing the middle child show her own determination (even though it is a little passive aggressive at this point).  A little backbone is always encouraged and this 7 year old has certainly got it!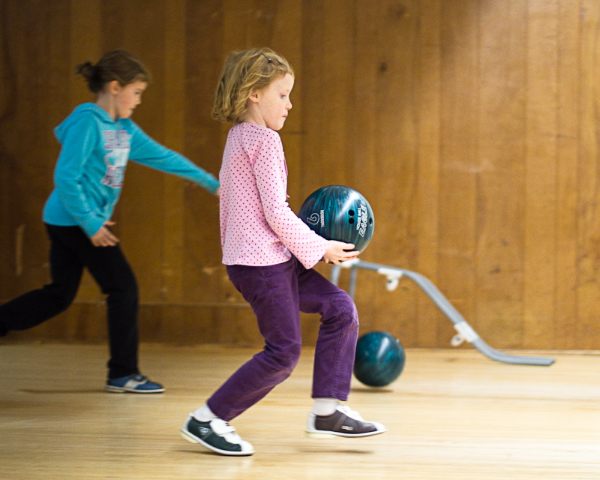 We had a bowling party with the cousins.  So fun and easy!
Having an amazing photographer for a sister in law (and great friend) is such a blessing.  Thank you Jenny for taking these photos of the bowling experience and the birthday girl.  You captured it perfectly as usual.  Jenny is posting pictures on her blog daily right now and they are great inspiration.  Check it out for sure!
Happy Birthday my little sweet.