I have a big crush on those old vintage valentines that show up on Pinterest this time of year.  I wish I had a bundle of those pretties to send out to all my family and friends!  When I saw this one, it reminded me of a gingercake pattern.
That cute penguin looks a lot like our very own Annie's Penguin!  I decided that I had to make a Gingercake penguin to match…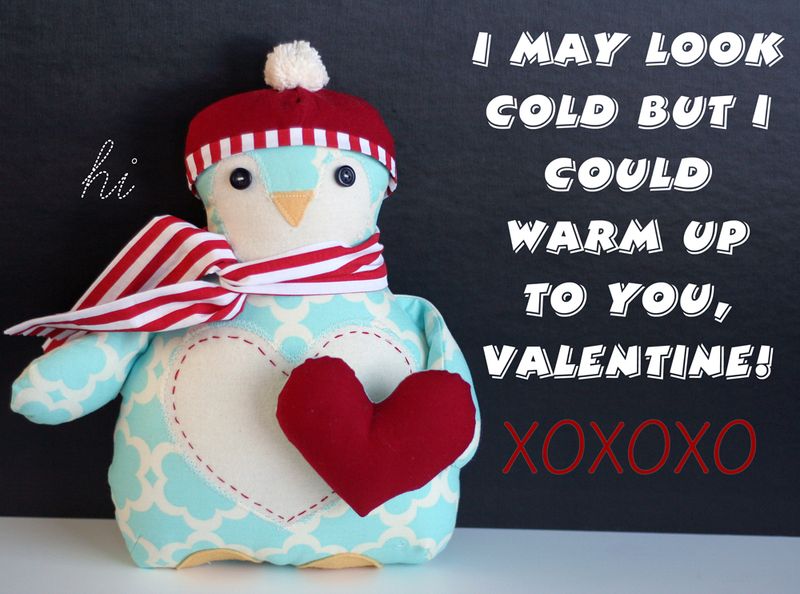 It turned out so cute!  I love his scarf and hat so much.  And then the heart (made from using the cut out belly!) really makes him special.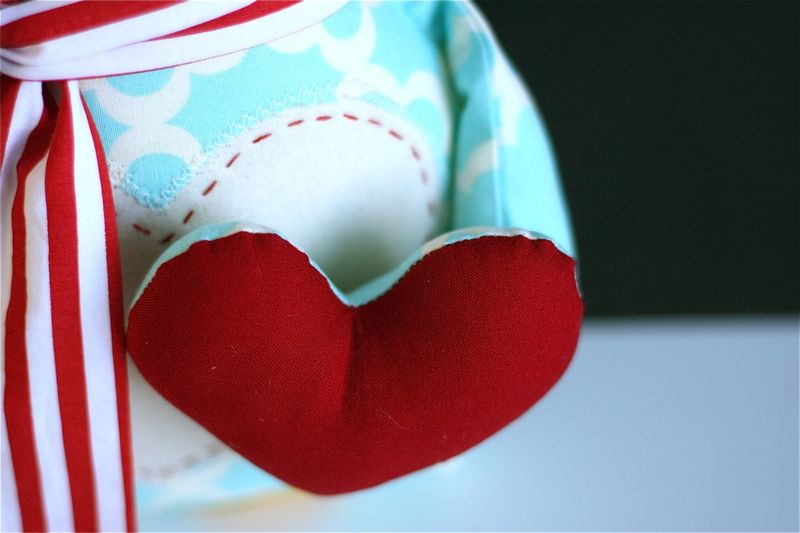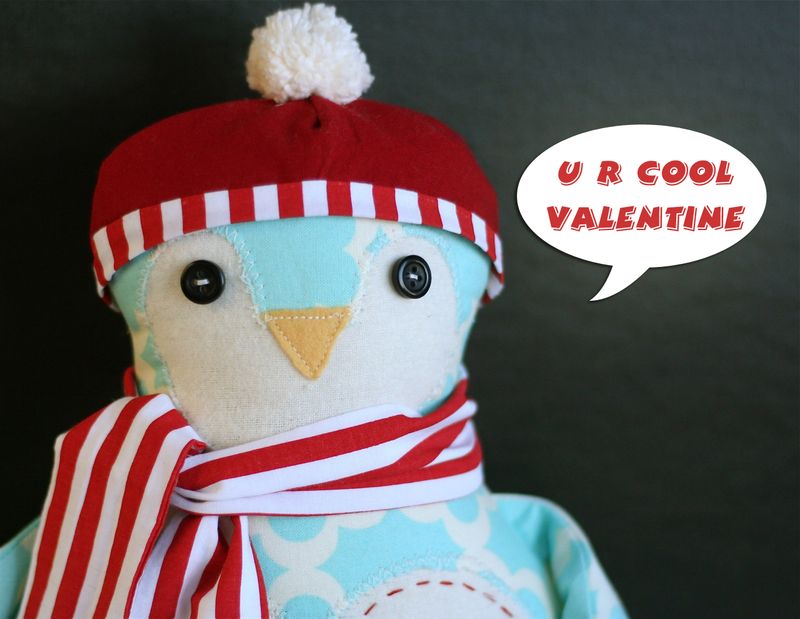 The Valentine version of the Annie's penguin has a heart shaped belly, scraf, hat and is holding a cute little stuffed heart.  Do you want to make one too?  It is really easy.  If you already own the Annie's Penguin Pattern, simply use these FREE bonus instructions to convert your Penguin into this Valentine version.
Download Valentine Penguin Instructions PDF
Download Valentine Penguin Pattern Pieces PDF
If you do not own the pattern yet, you can purchase HERE in my pattern shop or by clicking on the photo below…

So, head over to the shop and get your penguin pattern!  Send me an email or post on the Gingercake Facebook page if you make a Valentine version.  I would love to see it!  You can also post on Instagram with the #AnniesPenguinPattern hashtag.
Want to get some more Valentine Inspiration?  Here are some of my favorite projects.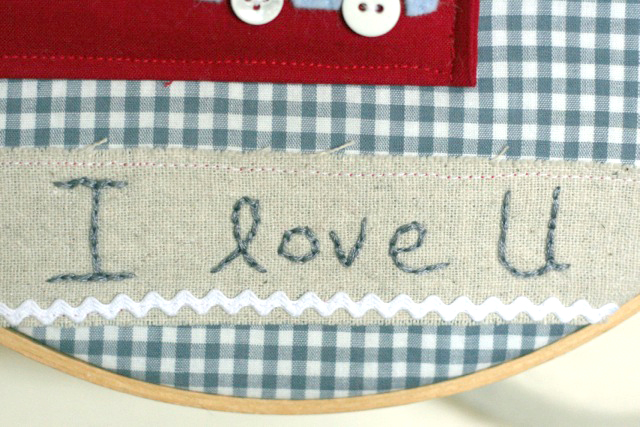 Valentine Party PreSchool Craft
Hearts A Flutter Garland (by me but published at SewCanShe!)