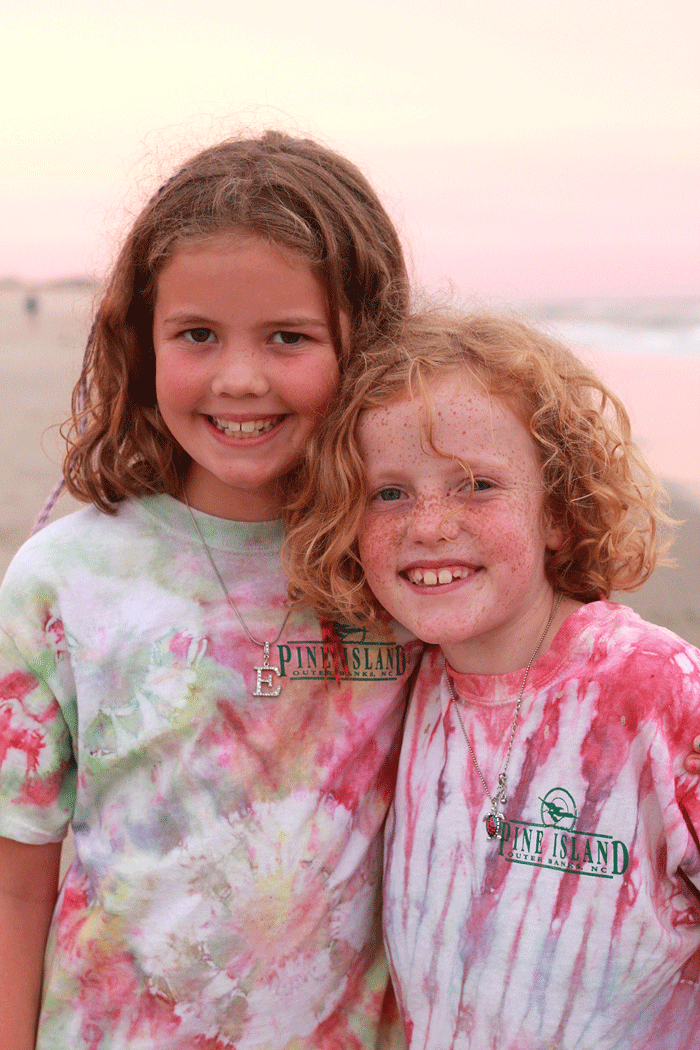 This past week, we went to the Outer Banks in North Carolina.  My husband's family has gone there for years and love the beautiful beaches and familiarity.  Going through my photos, I thought it might be helpful if I shared some easy beach trip photo taking tips.   Don't worry!  Nothing technical!  Just some simple strategies to get nice photos of your vacation.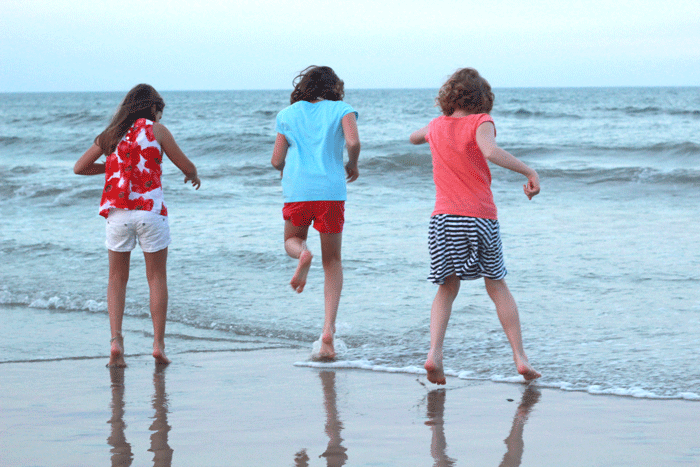 My first and most important tip is to get your family down to the beach after dinner and take your photos in the hour before the sun sets.  The light is lovely and the refelctions on the water are beautiful.
I took photos on 2 different nights and the one above was from a truly beautiful sunset and the light and reflections made everyone and everything look wonderful.  Second- less sand and more water/ sky.  In all the photos above, I cropped sand and went for more sky/ water.  It is simply more beautiful!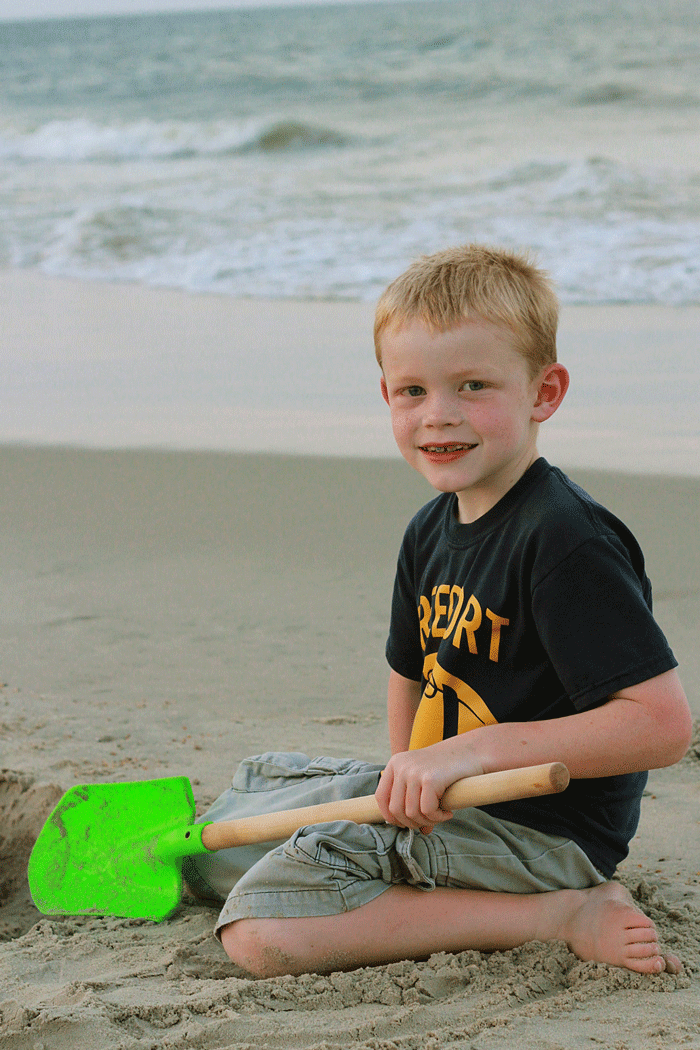 Unless you are getting close ups, try to get the entire body of your subject in the photo.  Cropping out sides of limbs makes the photo less whole looking.  My son played in the ocean but his favorite past time was digging, digging, digging!  I'm glad I documented him with his favorite shovel on this trip.
Try to capture some adults too!  The kids are so darn cute but the whole family will appreciate seeing grown ups and remember what Dad looked like back then (we are getting old so fast!).  Also, in the above photo, I cropped it for more water/ sky AND I made the fish and my husband is not in the center like the original photo that I took.  This makes the ocean/ waves and fish also important subjects in the photo.
Capture special frendships!  These 2 cousins were great buddies on the trip!  Again, I cropped the photo a little off center so the beach is also part of the photo and it looks more spontaneous.
I debated wether or not to include this one, but years from now, I think she will appreciate being part of the story!  Her sad face and cropped limbs are not ideal but this is real, baby!  She hated the sand and the threat of the water.  Poor little one!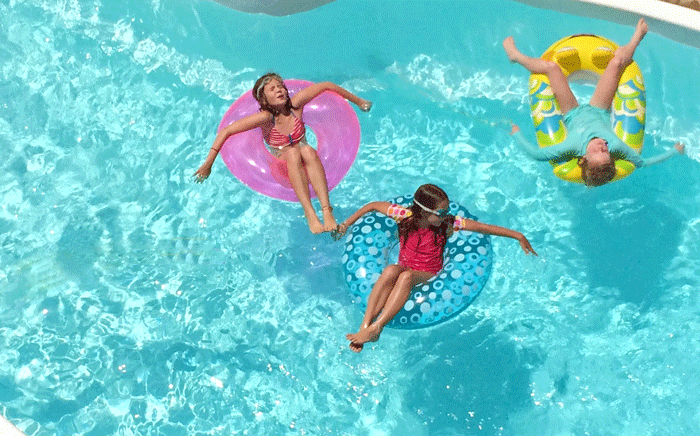 All pictures except the one above were taken the hour before sunset with my nice DSLR camera and a 50mm lens.  The above photo was taken mid day with an iPhone.   In my PSE program on my computer, I cropped out the ugly cement surround of the pool and the photo turned into this gem!  Sometimes those iphone shot can be just as wonderful as the fancy camera, right?
SEE?  no talk of fancy settings on your camera but just some simple compostion and lighting tips.  If you have some tips to share, please add them in the comments!  We all deserve great photos from our vacations, right?