I am seriously proud of this pattern.  I think it makes a fantastic, professional looking bag and it is fun and simple to sew.  YES.  I am patting my own back right now.  A couple weeks ago, I turned 40 and now I think I have the right to pat my own back.  No more modesty here!  haha.
I have been carrying my backpack around now for a few weeks and it has passed the test!  I went to a baseball game, to a concert, and on a hike (not to mention a bunch of kid stuff).  It is comfortable, stylish and holds my STUFF.  Love it!  And my hand are free to wrangle all these kids 🙂
Here are the bag features….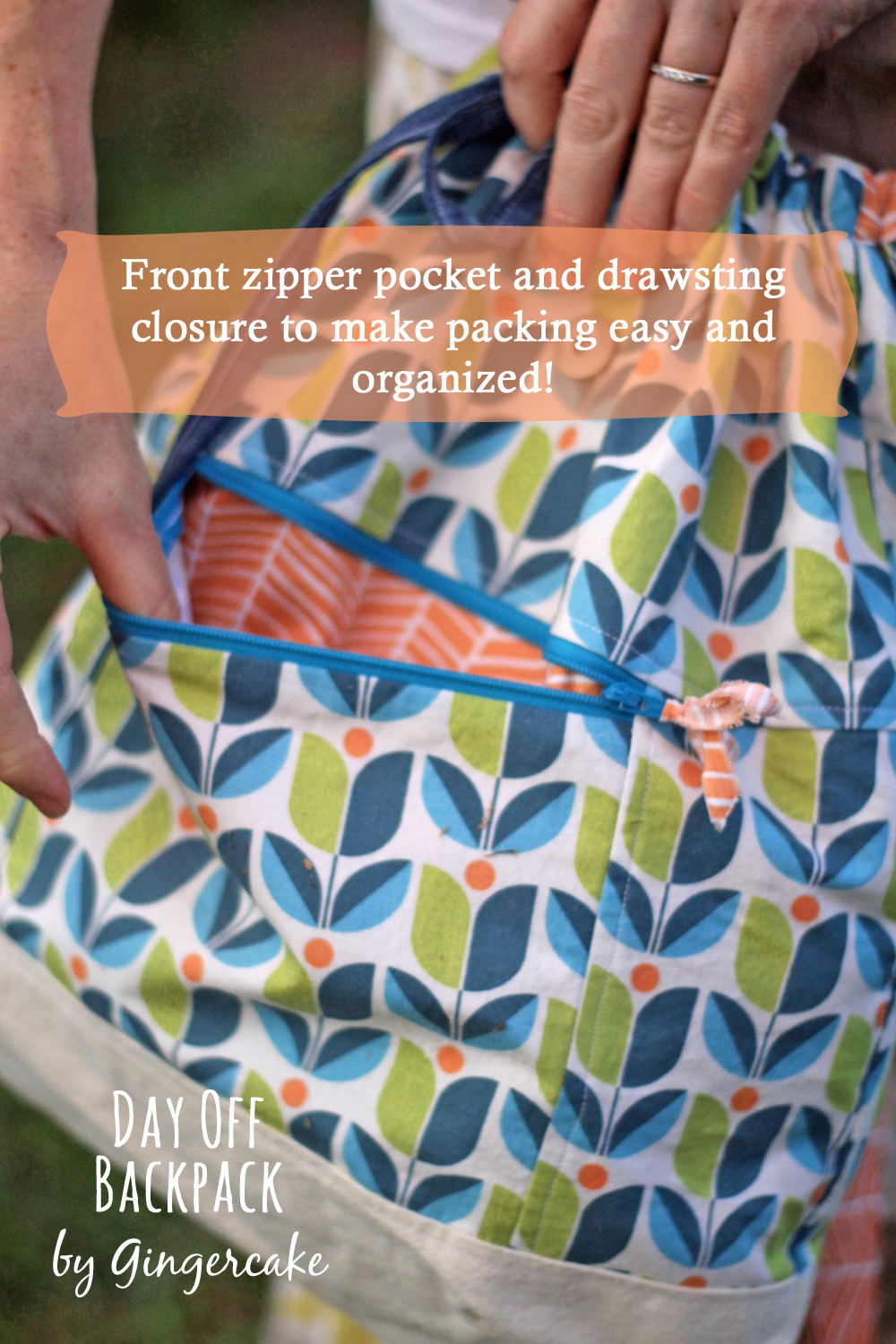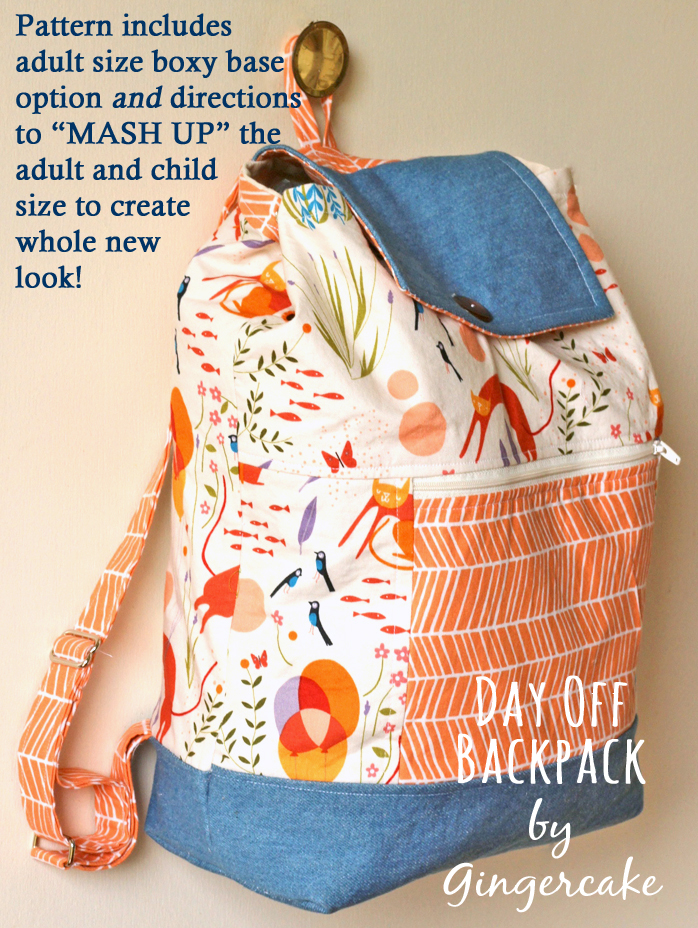 You can get your pattern (on sale for $8 this week!) HERE.  Stay tuned this week for more photos and maybe even some pattern giveaways.