My mom, Linda, is a stylish southern lady who loves a good redecorating project.  When I told her back in June that I finally decided on some new fabric to make drapes for my living room, she was ready to make it happen.   To encourage me to actually follow through and because she is awesome and generous, she offered to make the drapes for me.  All I had to do was send the fabric to her…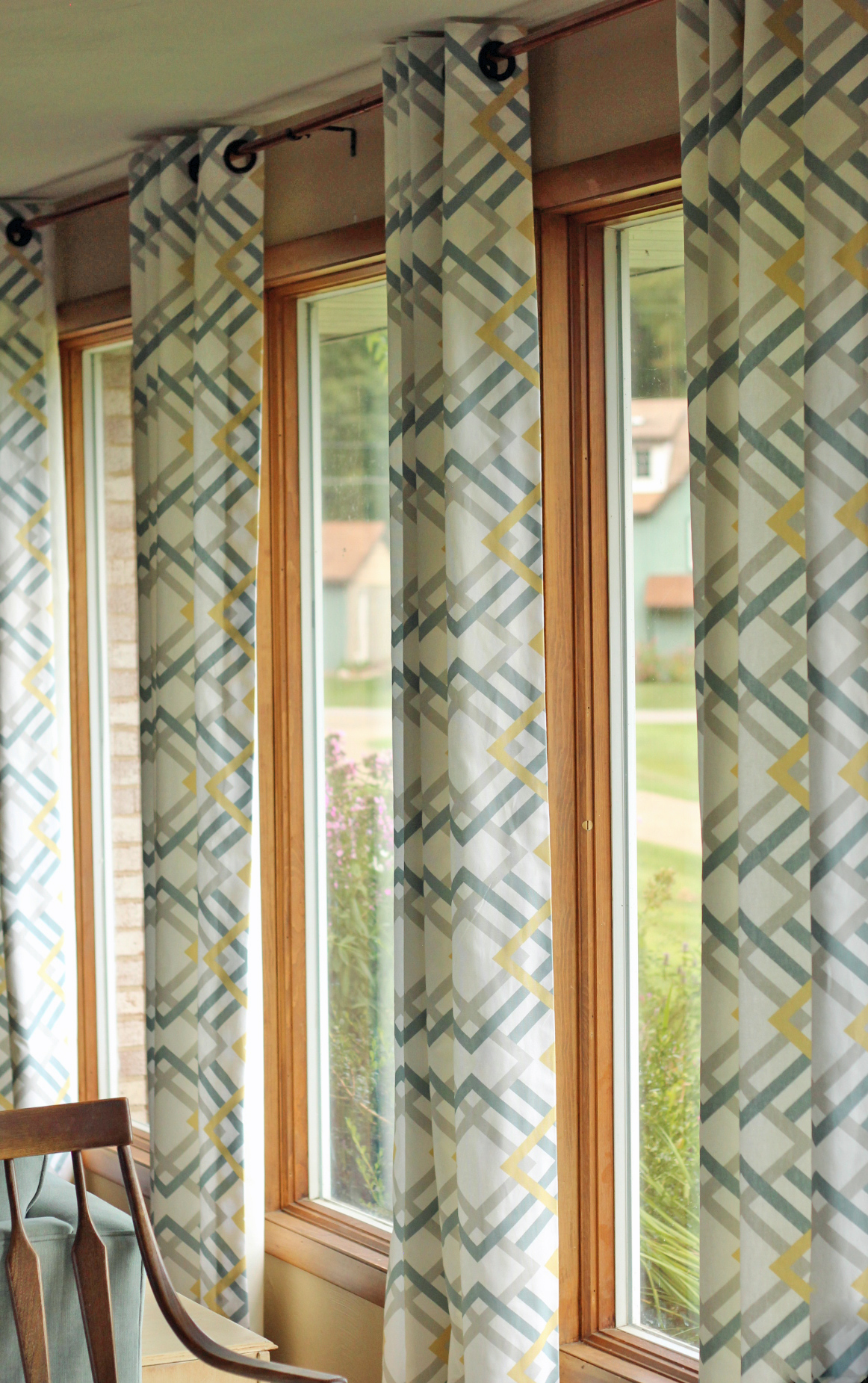 My living room has a fabulous set of large windows that span almost the whole wall.  When we bought the house, they were covered in layers of dowdy drapery.  But, in my opinion, they are one of the best features of the house and the light they let in is just great.  So, I wanted to add some modern style but also make sure the windows are not too covered up.  These simple floor to ceiling panels work great!  They close nicely for privacy but can stay open also.
Mom made five WOF (54") panels, fully lined, that were measured to a height of 96" finished.  She added 4" hems to the base and 6" hems to the top.  My curtain rod is actually a copper pipe from Lowes.  The length of this curtain rod (17 feet!) was going to cost me way too much since it had to be custom ordered, and the kind and imaginative lady at Lowes help me think up this rod.  I love the look of the copper, don't you?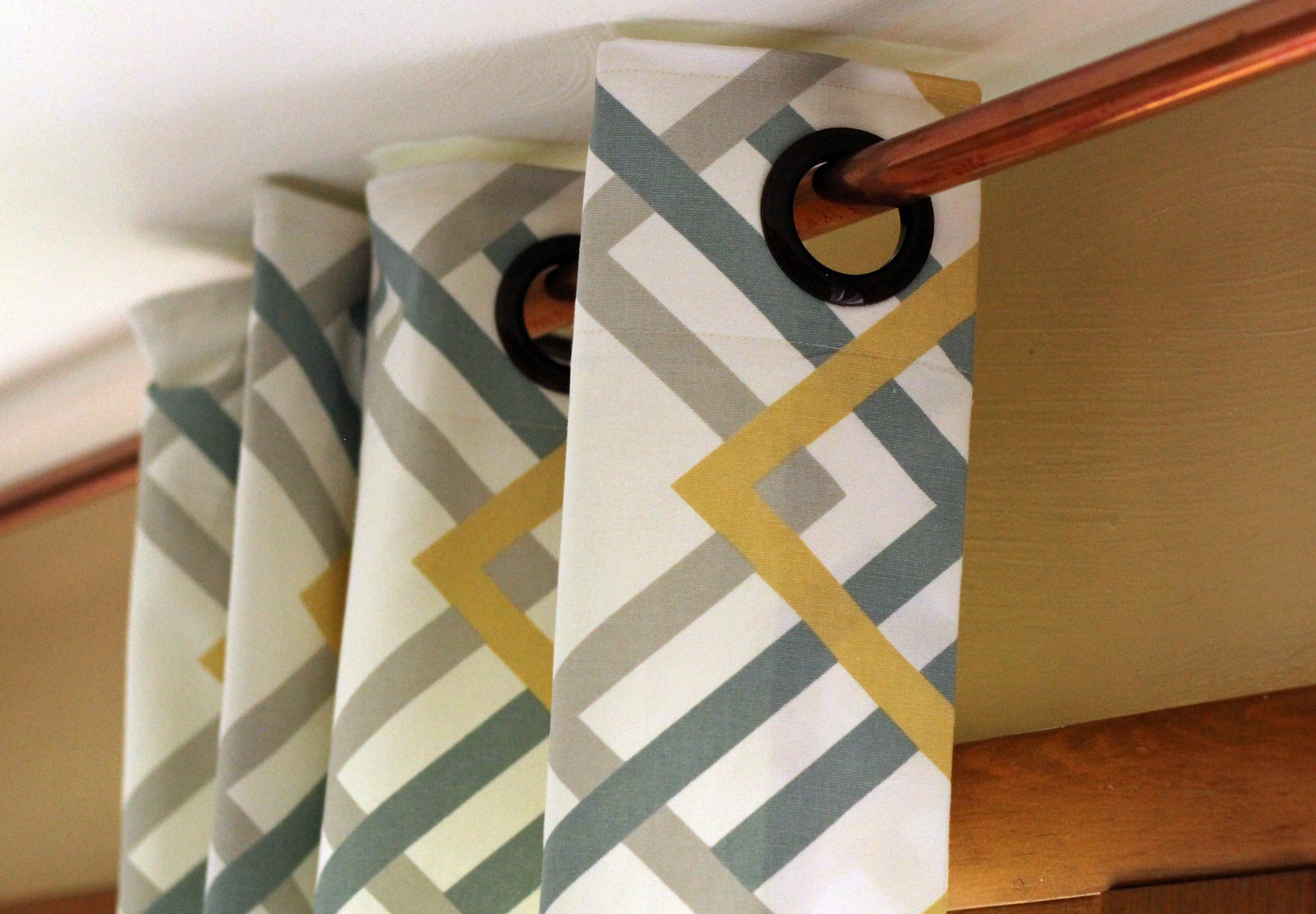 After a lot of ideas being discussed, we ended up using these large Dritz grommets that I ordered from Amazon to hang the drapes on the rods.  They are plastic but plenty sturdy and I like their modern and clean look.  It was a little nerve racking to cut holes in the drapes for the first grommet but the look is really nice.  Mom also added a 6" strip of interfacing to the top hem knowing that we were going to use grommets that made it even easier.
The fabric is from fabric.com.  It is Premier Prints Winston Saffron Yellow.  It took 14 yards to make these drapes and the quality was really nice for only $9.98 a yard.  I also ordered drapery lining from fabric.com but unfortunately it was off grain and had to be returned.  On the bright side, the return was a snap!   My mom had to make a quick run to Hancocks to get the lining on sale.
Next my mom would love for me to start on my bathroom and do something like this Beautiful Butterfly Vessel Sink!
Thanks so much to my mom, Linda for making these drapes and then coming all the way to PA to help me hang them.  You are the best!