I like to mess around with my sewing patterns and see if I can find other uses for them.  You all know this about me, right?  I think it fun to expand on one concept in sewing and find new uses for it.  Fun for a sewing nerd like me!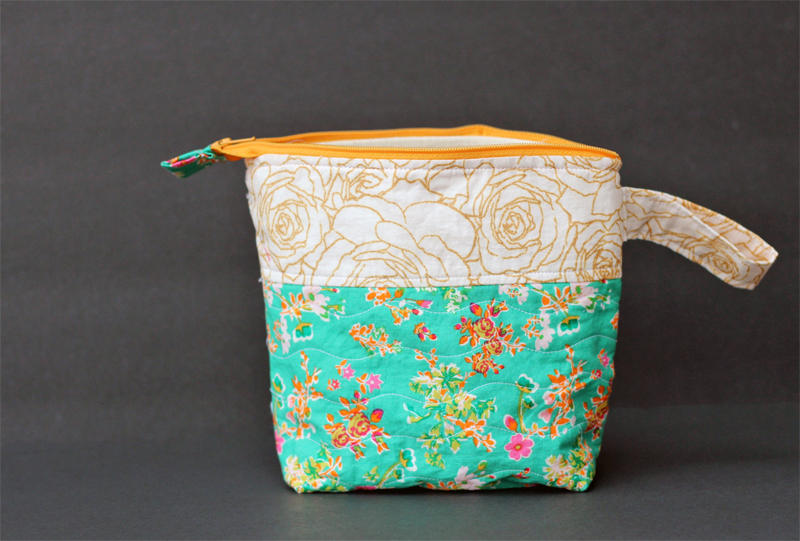 I loved working with Chio from Llama Fabrics!  She sent me a beautiful set of FQs from her shop and I was excited to make something fun.  These beautiful Art Gallery fabrics are from the Priory Square line by Katy Jones.
I couldn't just make a simple zip pouch.  I made it with a divider like the Waste Free Lunch Bag.  The Zipped version of that bag has been a really big hit on Pinterest lately and it had me thinking about a smaller version.
The size is rather squareish-  I started with pieces that were 9" x 9".  This version has some cute quilting on the lower 2/3rds of the piece.  I love the texture and softness it adds!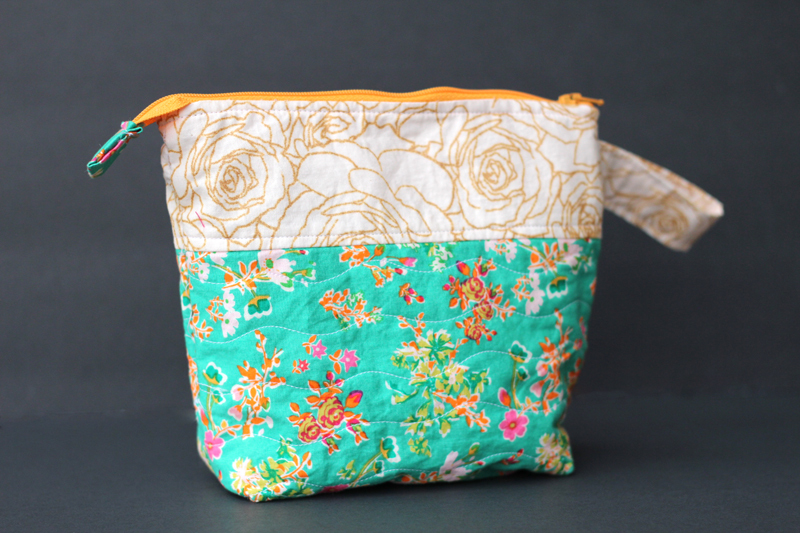 This one above is the 2nd version I made, but the first version is pretty too!   I just used 1 fabric for the exterior and no quilting…
These were fun to make and will be useful for sure.  I'm not sure it the divider is really necessary as part of the pouch.  Maybe for the super organized?  Which, unfortunately, I am NOT.  For travel it would be nice to be able to use it to stand things up- like nail polish, small lotion bottles etc.  I'll use it for a few months and let you know!