You all know how I fawn over Kristy of Sweet KM, right?  Such talent!  I was so pleased when she agreed to be part of my Gingercake Holiday Gifts Sewing Series.  I knew she would sew something unique, useful and gorgeous!  I was certainly not disappointed 🙂  Her Day off Backpack is amazing!
Kristy is an accomplished garment sewer- working her magic at making a stylish and practical wardrobe for herself one piece at a time.  Her simple, chic pieces of clothes are totally wearable and timeless.  Kristy has a shop on Etsy where she sells her knitting patterns too.  She really tempts me to learn how to knit!
One of the things I love about Kristy is her attention to detail.  She is an architect after all!  Check out this detail from her Day off backpack~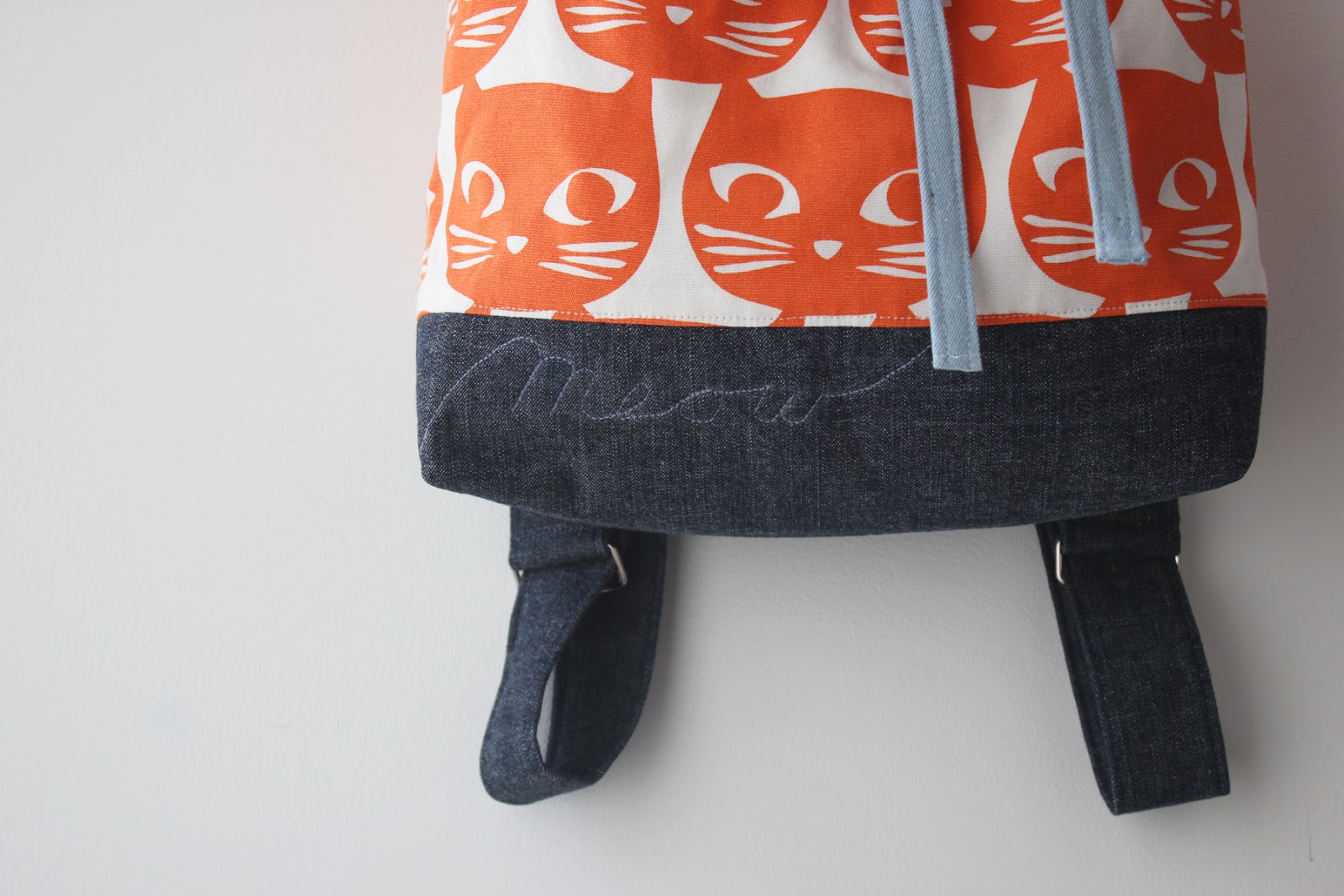 So fun and clever!  Thank you so much for inspiring us with your backpack Kristy!
Now for the week 2 giveaway!
You may or may not know that I have sewn many pieces for Blend fabrics for their both at Quilt Market.  I love to work with their high quality, colorful fabrics.   Blend has offered Gingercake readers an entire 1/2 yard bundle of their Poppy Collection of fabrics.  I love these bright and gorgeous prints and I hope you will too!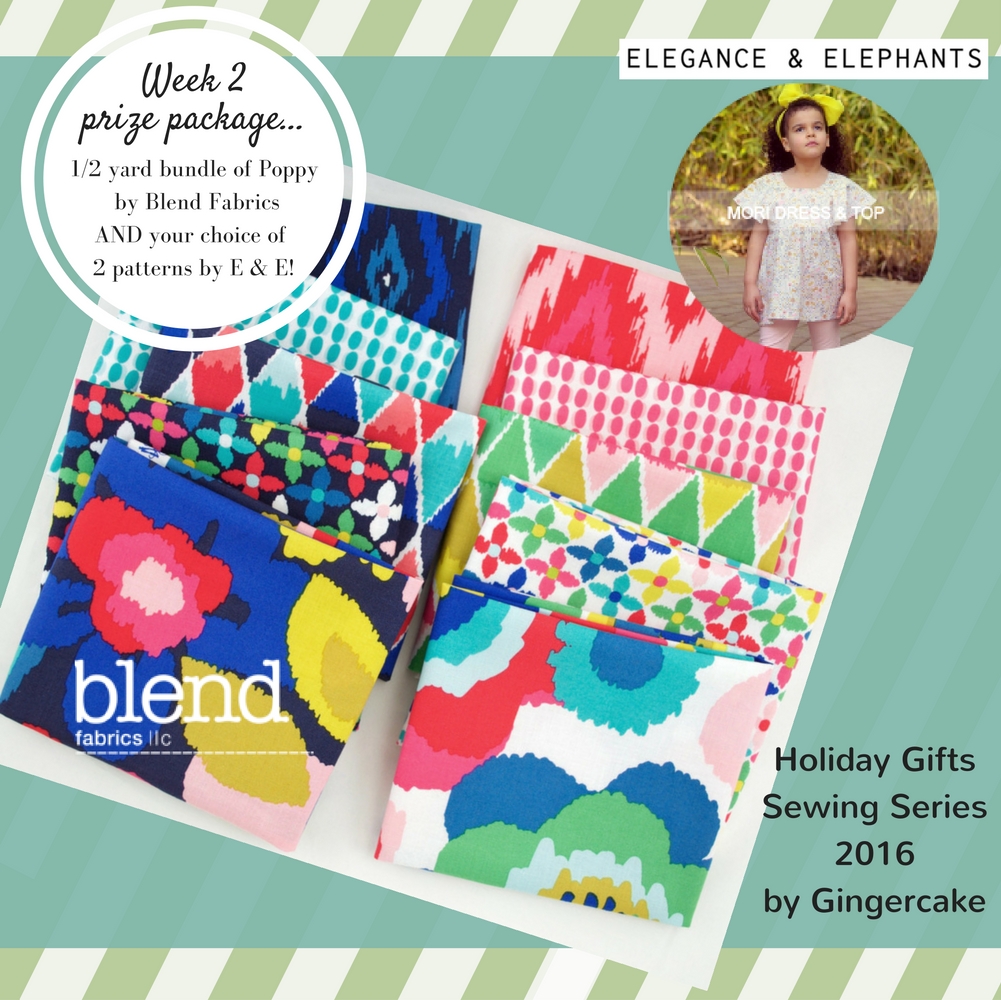 The other treat we have this week is that Heidi from Elegance and Elephants has generously offered 2 of her sewing patterns to the lucky winner!  E & E patterns are classic children's sewing patterns with a modern twist.  Heidi's patterns first caught my eye with her fabulous fedora hat pattern and now she has many more such as the Bubble Pocket Shorts,  and the Bohemian Babydoll dress.  Adorable!   Thank you for being part of the giveaway Heidi.
Enter below!  This giveaway lasts until Saturday Novemeber 26th at 11:59 PM.  Good Luck!
a Rafflecopter giveaway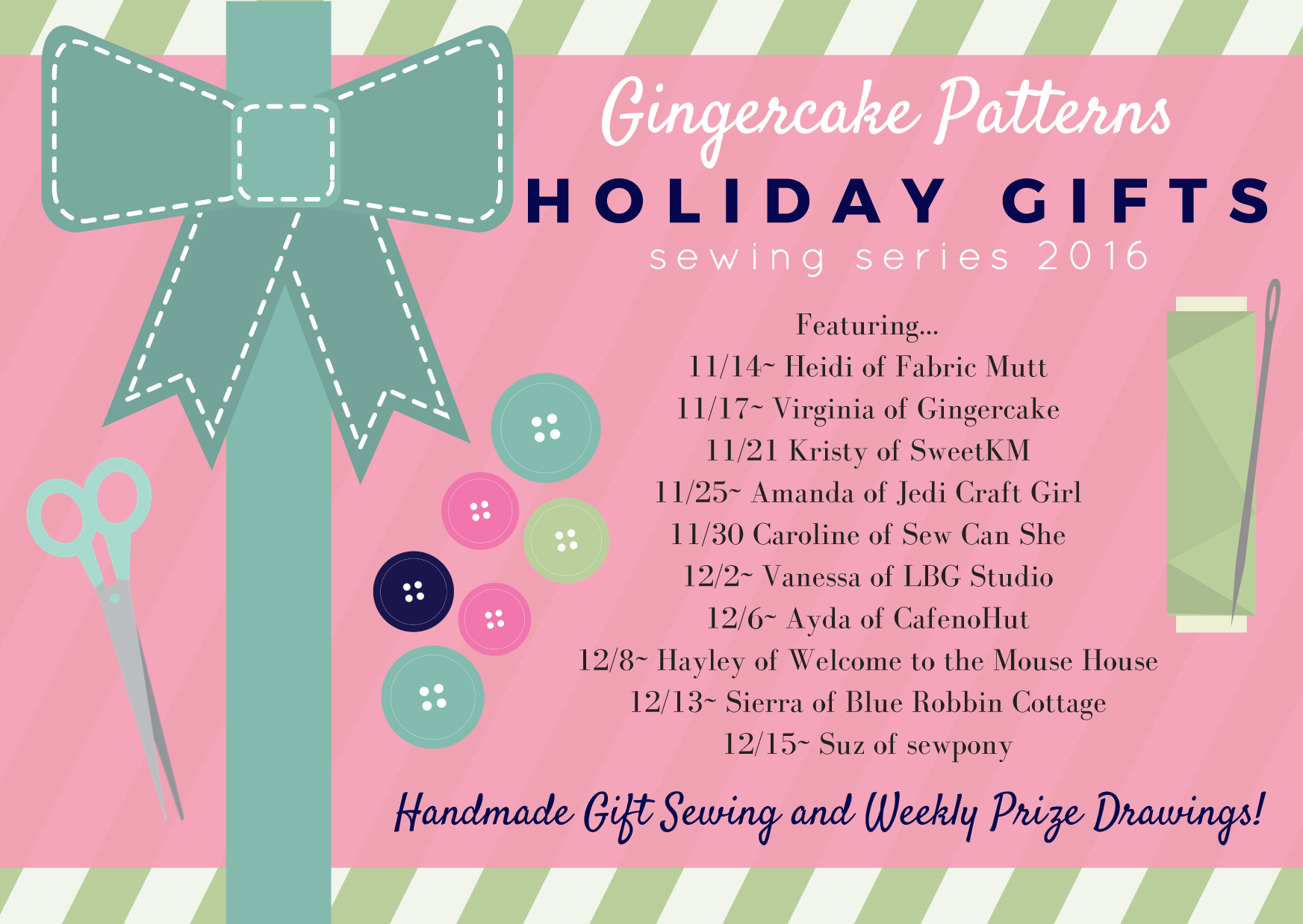 Coming up later this week, I will be sewing some Frames on Wednesday and Amanda from Jedi Craft Girl is making Penguins!  I can't wait to share with you!