Do you all see the Penguins made by Amanda of Jedi Craft Girl last friday?  Love them!   Thank you so much to Amanda for participating in the Gingercake Holiday Gifts Sewing Series.  You can read more about her cute penguin pair by visiting the Jedi Craft Girl Blog.  She made these gifts using the very popular Annie's Penguin Pillow Pattern.
I have never tried to use minky before at the belly but it looks so soft!  She used a basting spray to keep it from shifting all around.  Very clever!
I have made many many penguins myself over the years.  Including the Valentine penguin that is my favorite!  You can visit that blog post here.  It is a free upgrade tutorial!
Back in 2013 when I did this gifts series before, 4 bloggers sewed up penguins to give as gifts.  They were all so cute!  First is Caila's from CailaMade...
My good friend Amy (in real life!) of Mindfully Made Studios sewed a cute penguin too.  She made her penguins from fleece- again as a baby gift for a brand new niece…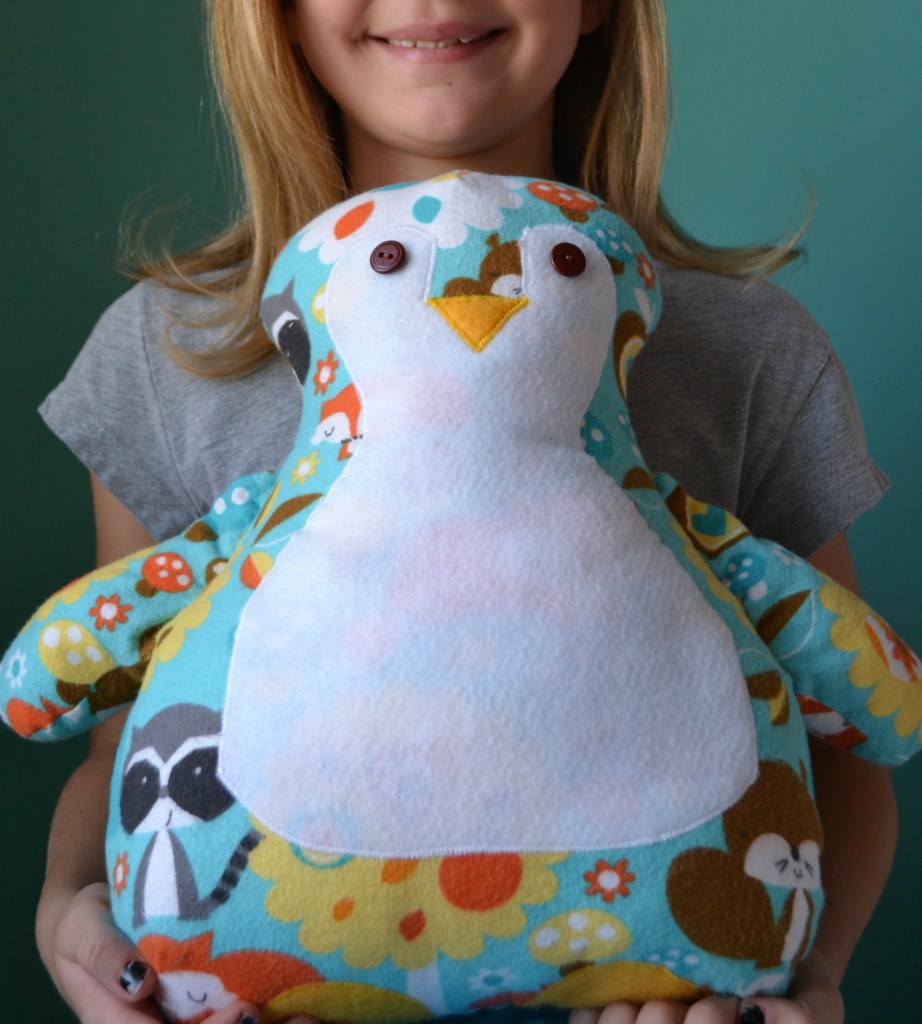 Next, the talented Jenny of the Southern Institute had her daughter Abby sew up the Annie's Penguin Pattern as her first project.  WOW!  awesome job Abby!  This girl has a future in sewing!
My last penguin to share was sewn by Jess of If Only They Would Nap.  She always brings a fresh eye to sewing projects.  Jess also has 4 boys and sews for them all the time!  That is an accomplishment.  I love the boy spin on this guy below.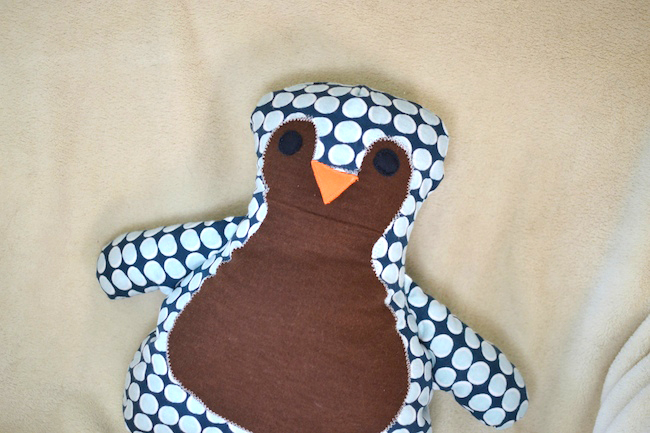 Now that we have walked down penguin memory lane (and I feel so grateful to my blogging friends for sharing their projects!), I don't want you to forget about the Week 3 giveaway happening!  Just click below to enter.  It is so easy!
a Rafflecopter giveaway