Every time I say "New" classic bowling bag I cringe a little inside thinking, "Can I call my pattern a new classic??"  But I do love this new pattern and I am so excited to share it with you all!  Here it is!  A sewing pattern to create the classic bowling bag…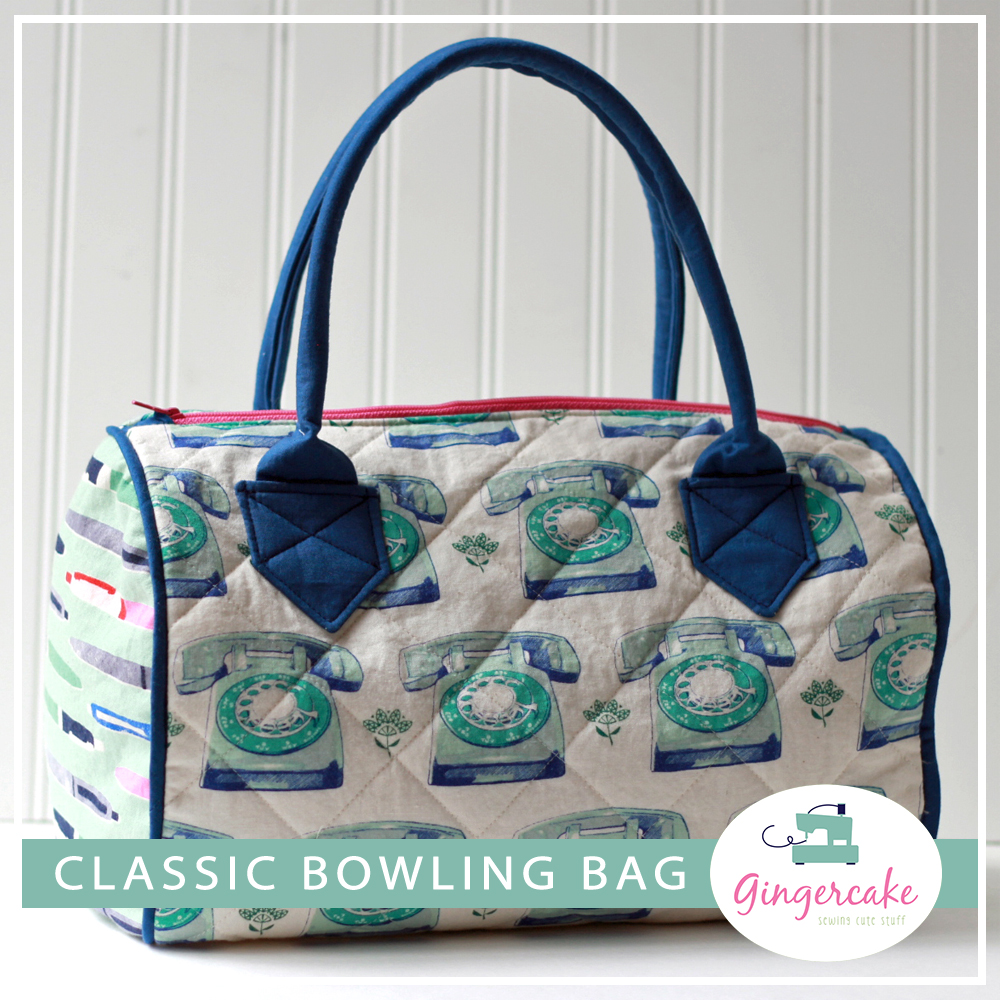 I have spend most of my work days over the last month working on this bag.  It has been fun to create- the quilted sides, the simple materials, and the easy construction made it easy to make lots of sample bags.  The biggest challenge was working out the sizing and especially the handles.  I made lots of versions of these handles!   I really wanted to make them look nice but avoid using fancy hardware and difficult techniques.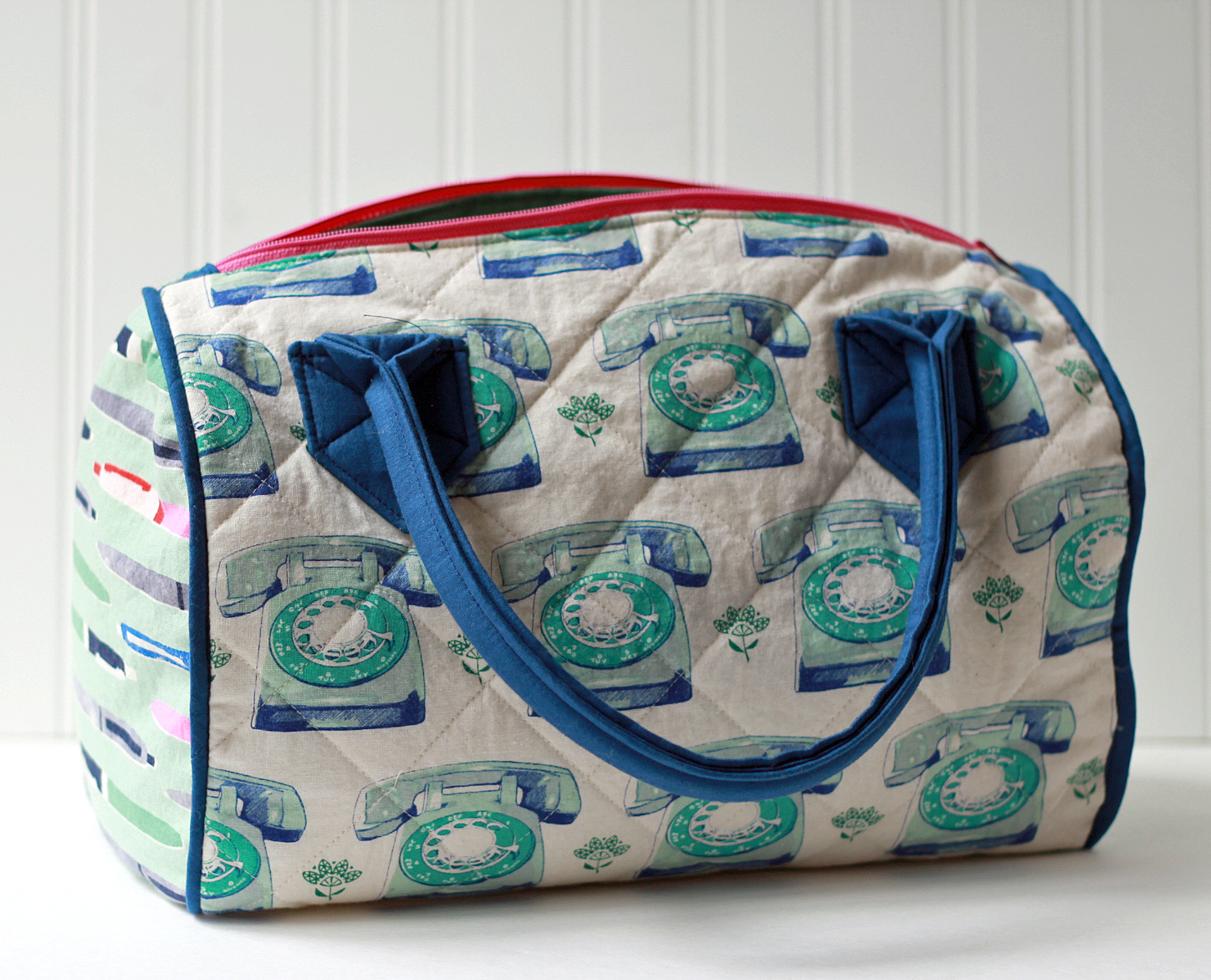 I am so so please with the way they turned out!   I always work to keep things simple and although there are lots of ways to make handles,  keeping them simple and making them look professional are a challenge for sure.   The idea is that a beginner sewer can accomplish something that looks really nice and not kill herself in the process 🙂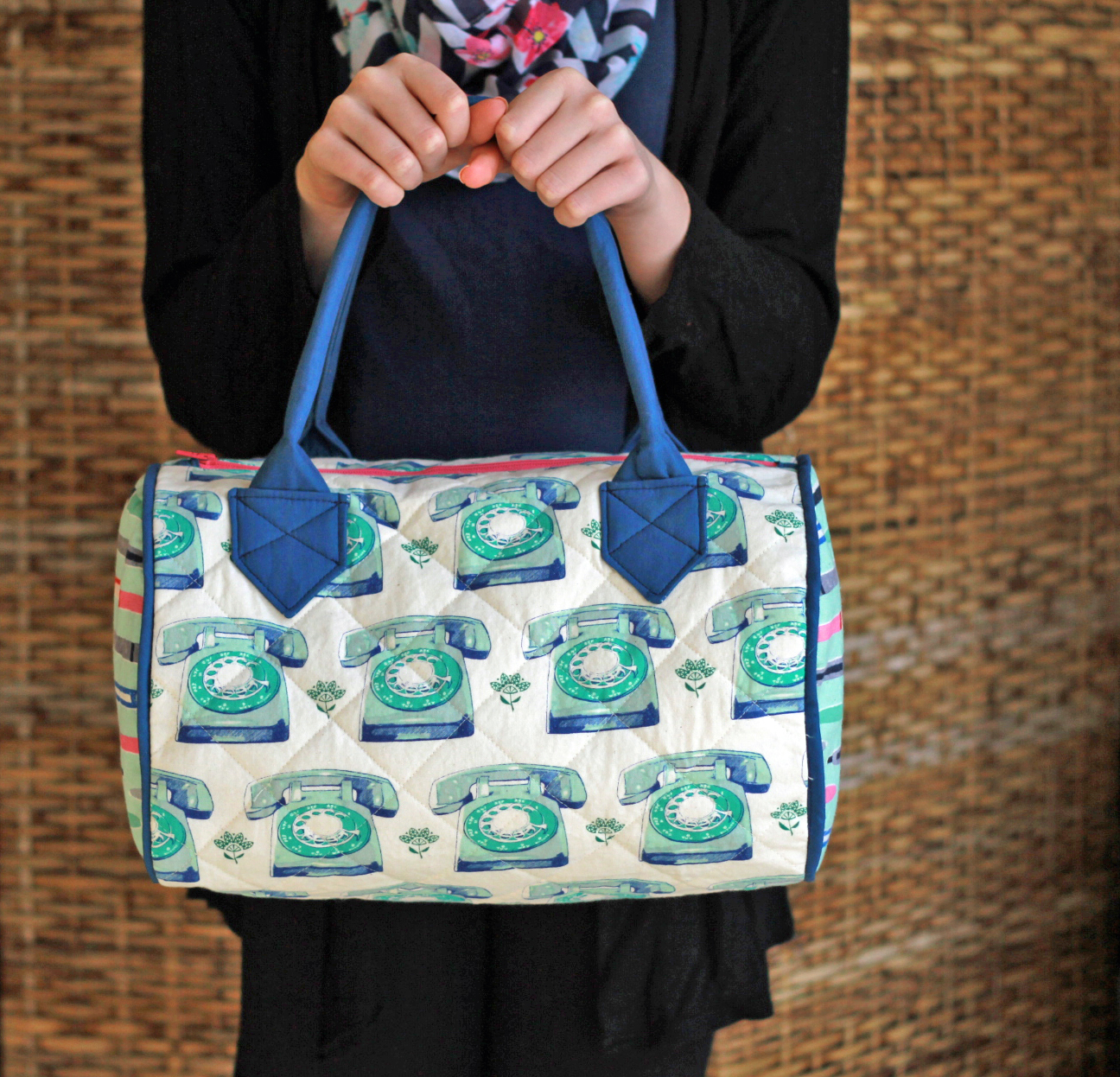 So, this bag is a testimony that theory- create something beautiful, that you can feel proud to carry, and ENJOY the sewing process!  There are some simple tricks included in the pattern to make sure your are not constantly using your seam ripper and feeling confused.  The materials are easy to find at the fabric store (or even at walmart for that matter!) and although more experienced bag makers could take this to the next level with special interfacing, brass zippers, grommets, and leather handles (all those things would make this bag fantastic!), a beginner could easily accomplish something fantastic too by keeping it simple.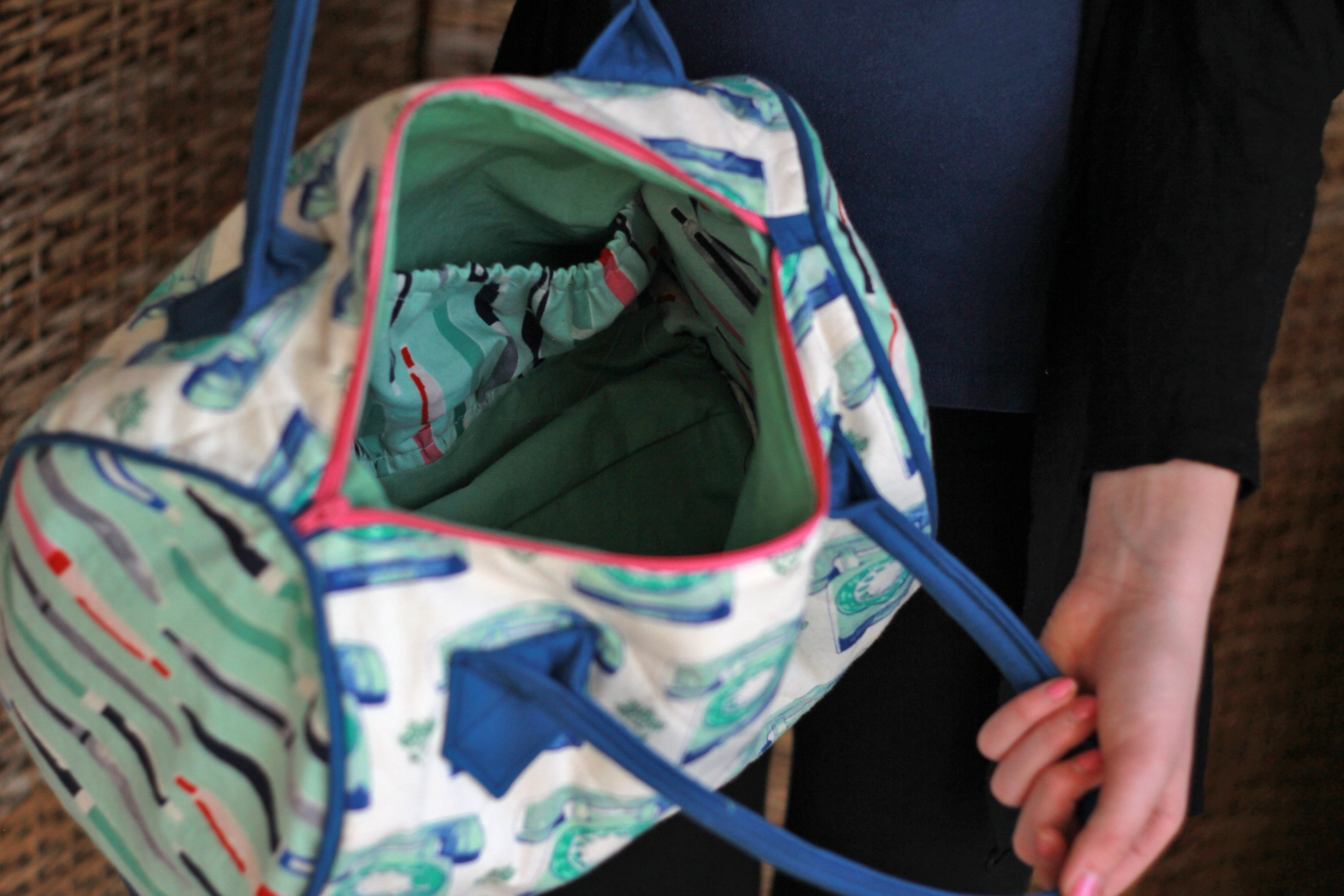 It does require sewing through layers, sewing straight lines, installing a zipper, and gathering pockets.  But a beginner with some experience could handle it for sure!  The lining pockets are inspired by vintage travel bags with their pockets that can hold lots of stuff but don't distort the look of the bag.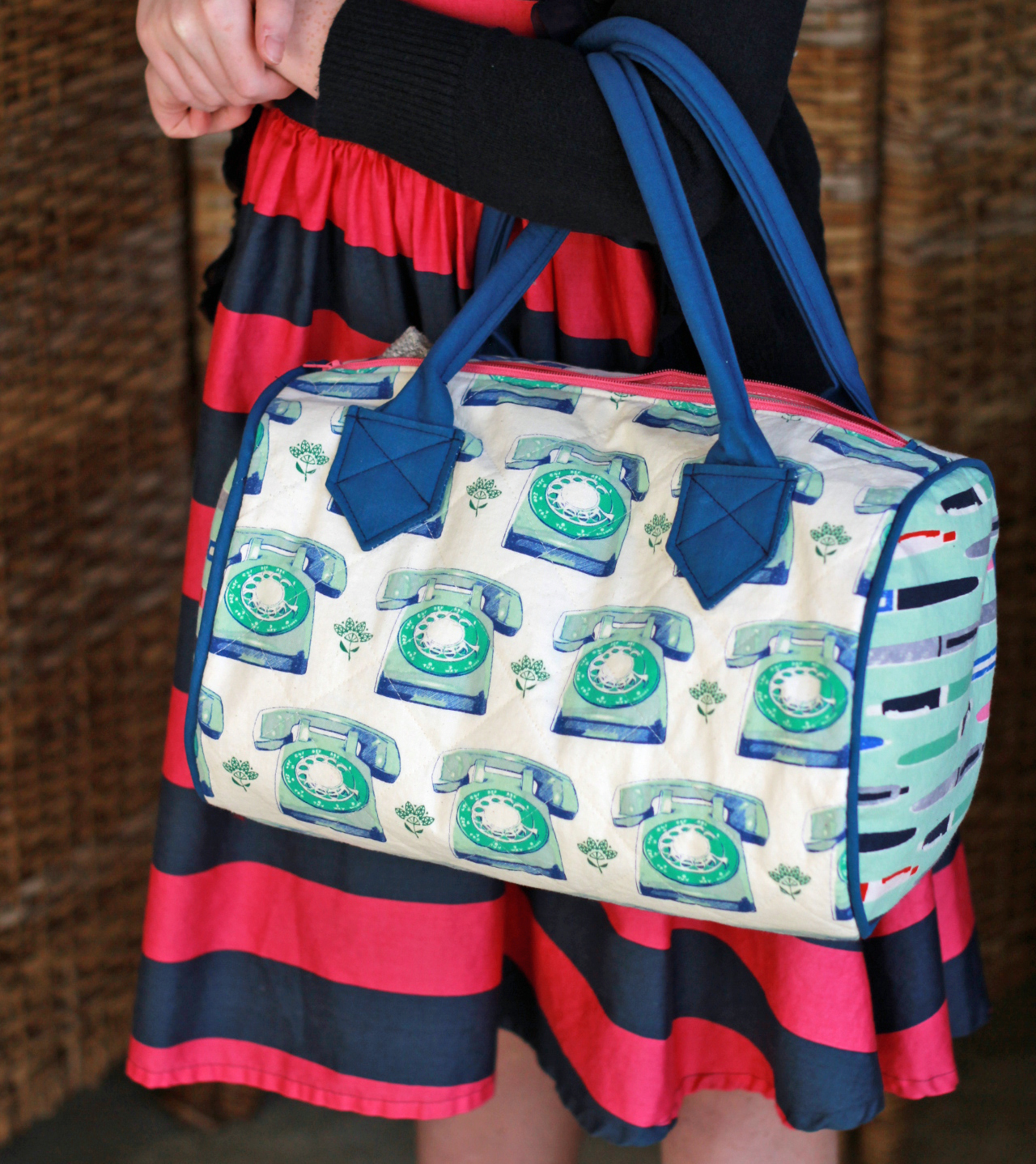 I am excited to share lots of versions of the New Classic Bowling Bag pattern with YOU!  I hope you feel inspired to make one yourself!  I know you quilters will get excited to show off your talents and you bag makers can really show off your bag skills on this one.   I hope to learn some things from you all!  You can purchase the pattern in my shop!  Let me know what you think!