You guys would not believe how easy it was to sell PDF patterns back in 2009! I began by selling a few handmade owls in my little shop. It was fun to design the pillow and then take the photos, list it, and wait for the sale to happen. My first owl pillows sold were these below…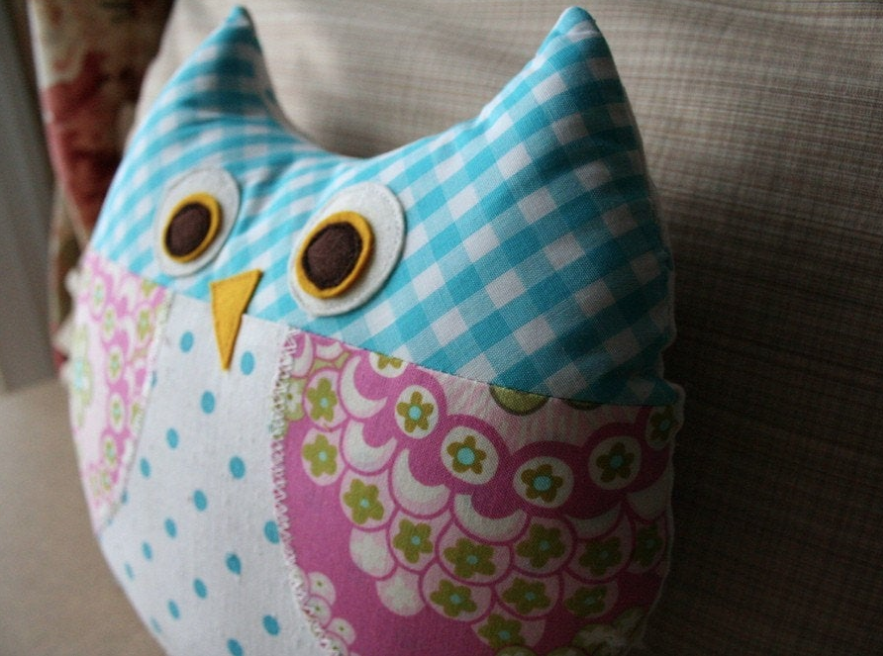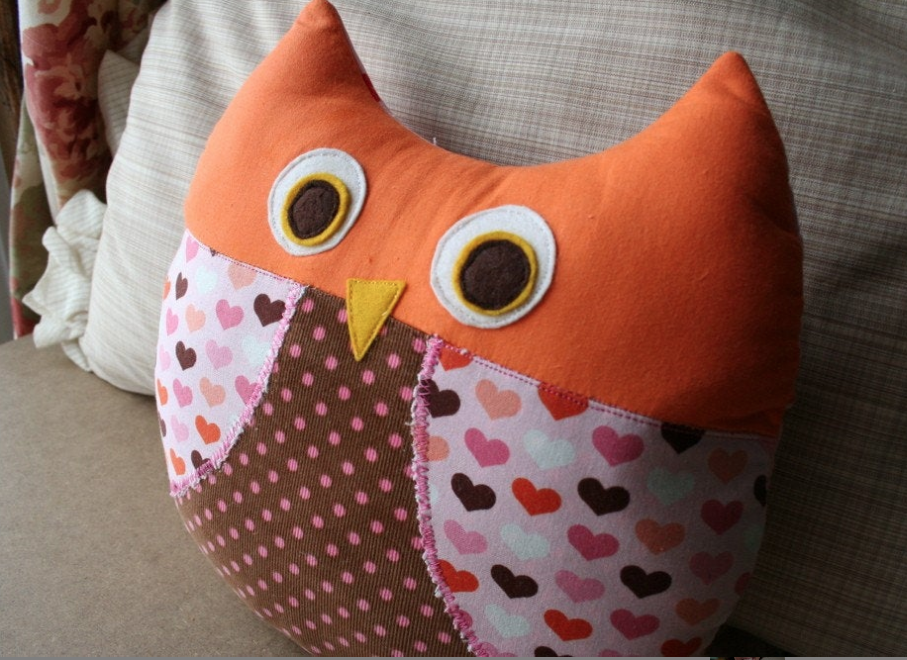 Their names were Melody and Lovebird. Cute, right?? What I noticed though, was that I had a lot of lookers in comparison to actual buyers. I thought realized that other creatives might be looking to get inspiration for sewing projects just like I was doing? Owls were popular back then – for example, these were loosely based on a pillow made by Pottery Barn that I liked. I decided to try my skills at actually designing and writing out the pattern to capture the lookers 🙂
I remember that formatting the pattern was a challenge and I think I was probably WAY too wordy in my instructions. The photos were pretty small too! But the pattern started selling immediately and it was so exciting to check my email and see a sale.
I was home with 3 small kids and living in the upstairs of my husband's grandma's home. It was hard! We had planned on building a new home and living with her was a way to save money. We didn't realize what a challenge it would be juggling our little kids, an aging grandmother, extended family members, and an increasing stress to save enough money to move out which we realized needed to be sooner rather than later. Yikes! The sales of these little PDF patterns made me so happy and gave me much needed confidence.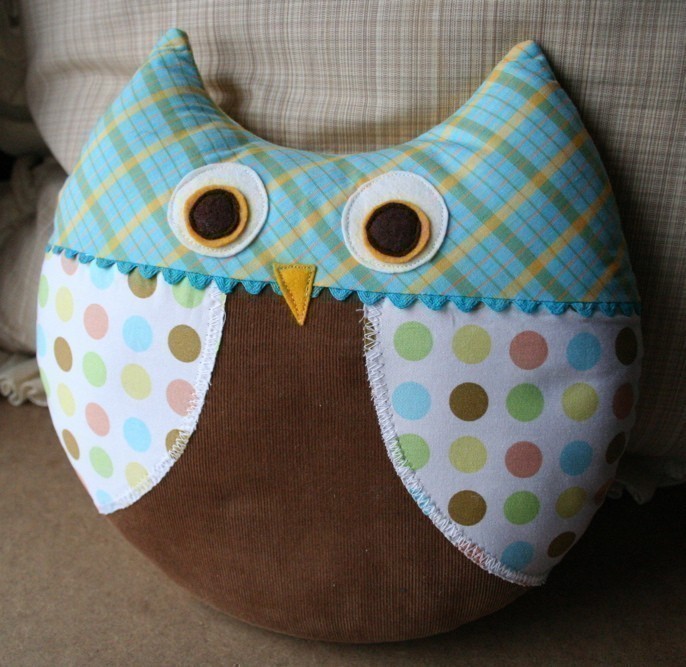 I had to email the PDF pattern to each customer and I would write them special personal instructions every time. Etsy's current system will automatically email a PDF to your customer but not in the beginning! I also had to re list the pattern after each sale. Back then, etsy search was based on newest item listed instead of their current system based on tagged search items and best sales. So I would be re listing my owls everyday to been seen by new customers. It was a game and I was trying hard to win! After about a month of owl sales, I realized that I could add new designs to my shop to increase sales and the hunt for new ideas began 🙂 Next came to crayon art folio pattern– still my 2nd all time best selling pattern!
I eventually decided to open my own website so that I wasn't so bound to the etsy format. But I still keep my etsy shop open and I am so grateful that their platform started me on this design journey. Also, thank you to this sweet Max the owl pillow for what he started in my life. The owl pillow sales have really slowed down in these recent years, but I still love these originals so much!