About a month ago I sewed these pretty Crayon Art Folios using the new fabric line, Daydream by Patty Besami.  Patty contacted me and asked if I would sew an Art Caddy for her Look Book.  What is a look book?  It is a gorgeous online magazine that Art Gallery releases for each of their new fabric lines.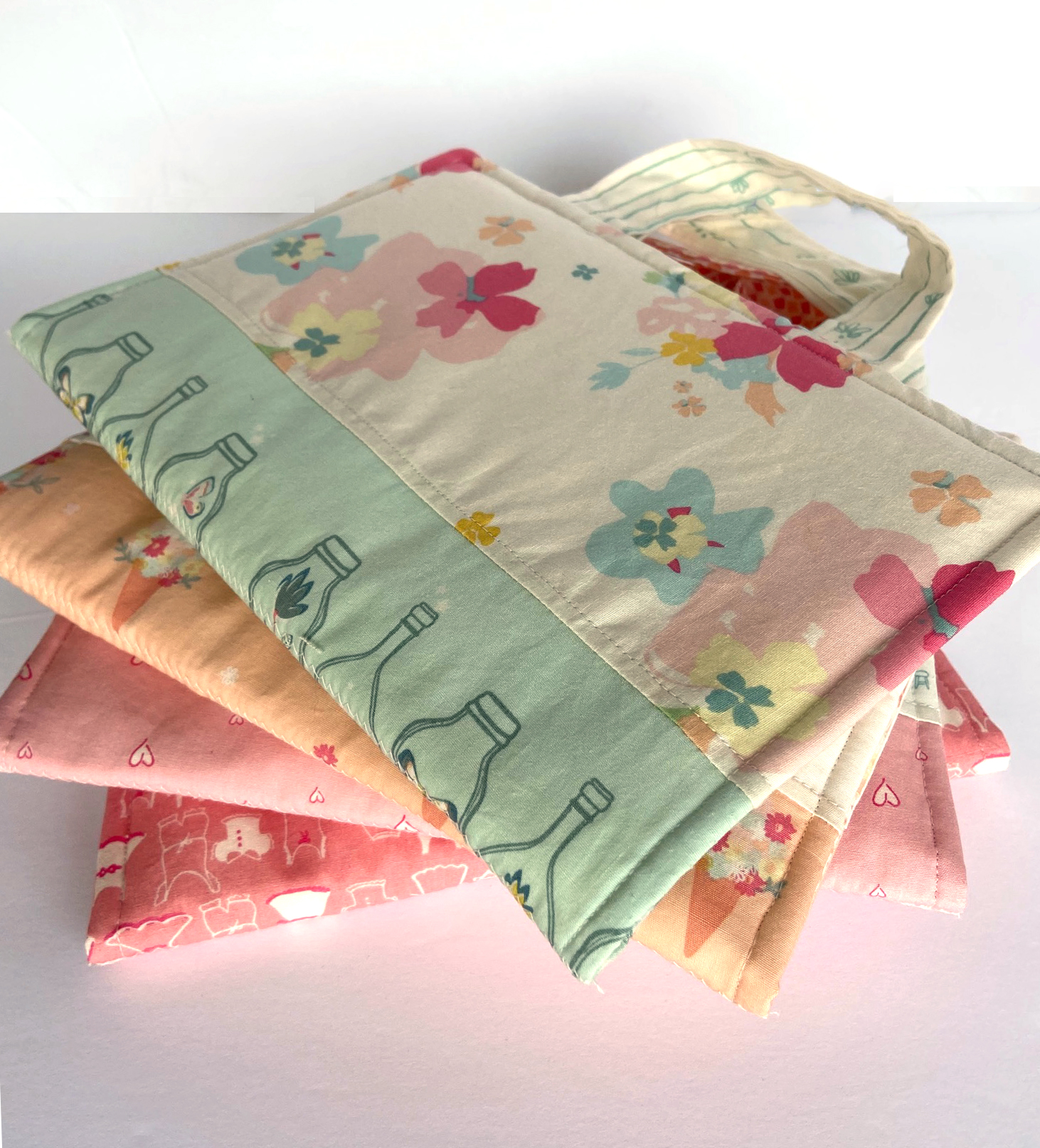 Patty's new line is based on her childhood daydreams.  It is whimsical, beautiful, unique, and nostaglic.  AND, printed on that high quality art gallery fabric that is their signature feel.   I was generously sent the whole 1/2 yard bundle and I wanted to showcase more than just the few fabrics I originally planned for the Art Caddy.  I realized I could use ALL the fabrics if I made a set of Crayon folios!  I love how they look all together!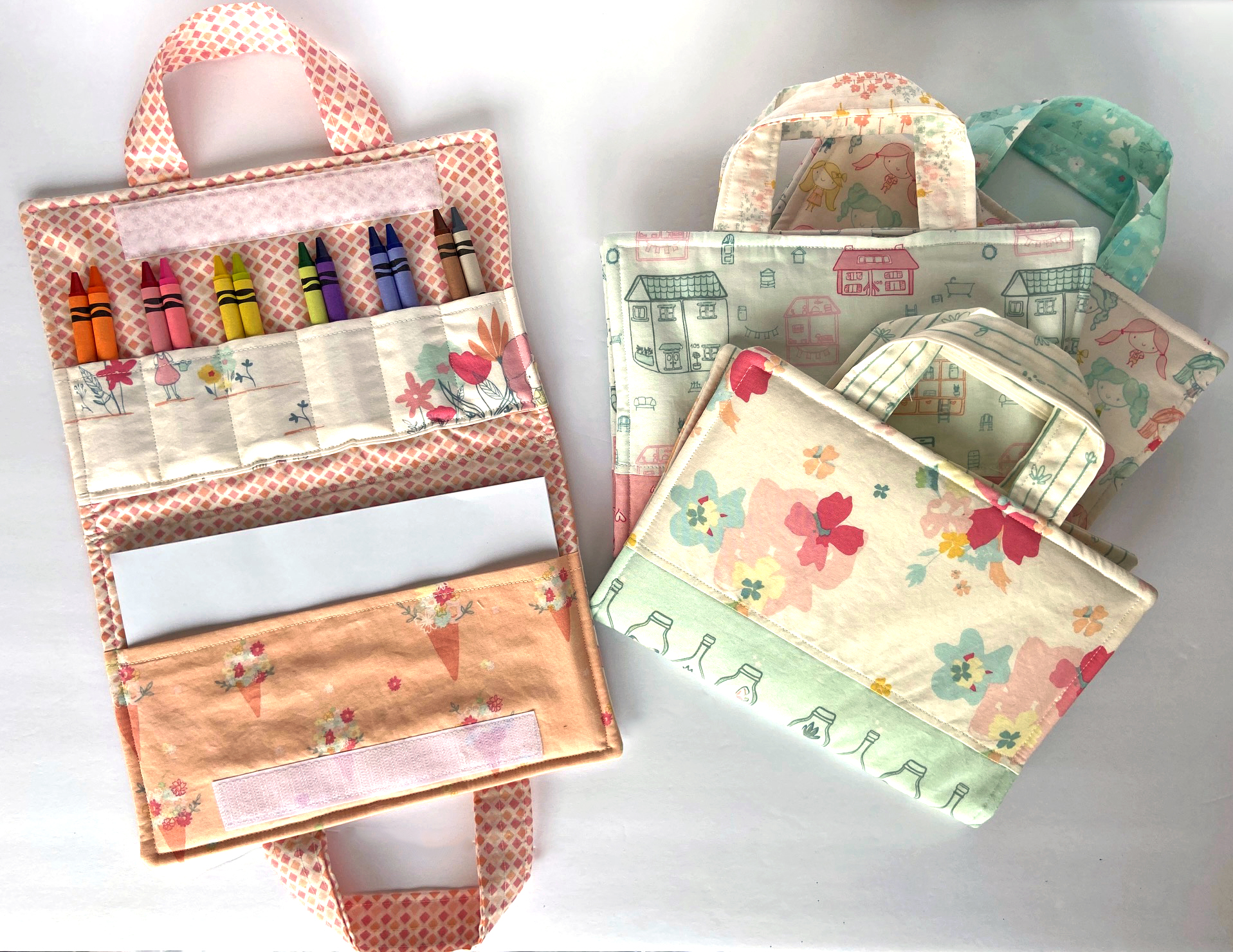 Want to make more like this?
This fun Duffle Bag pattern will take your skills to the next level!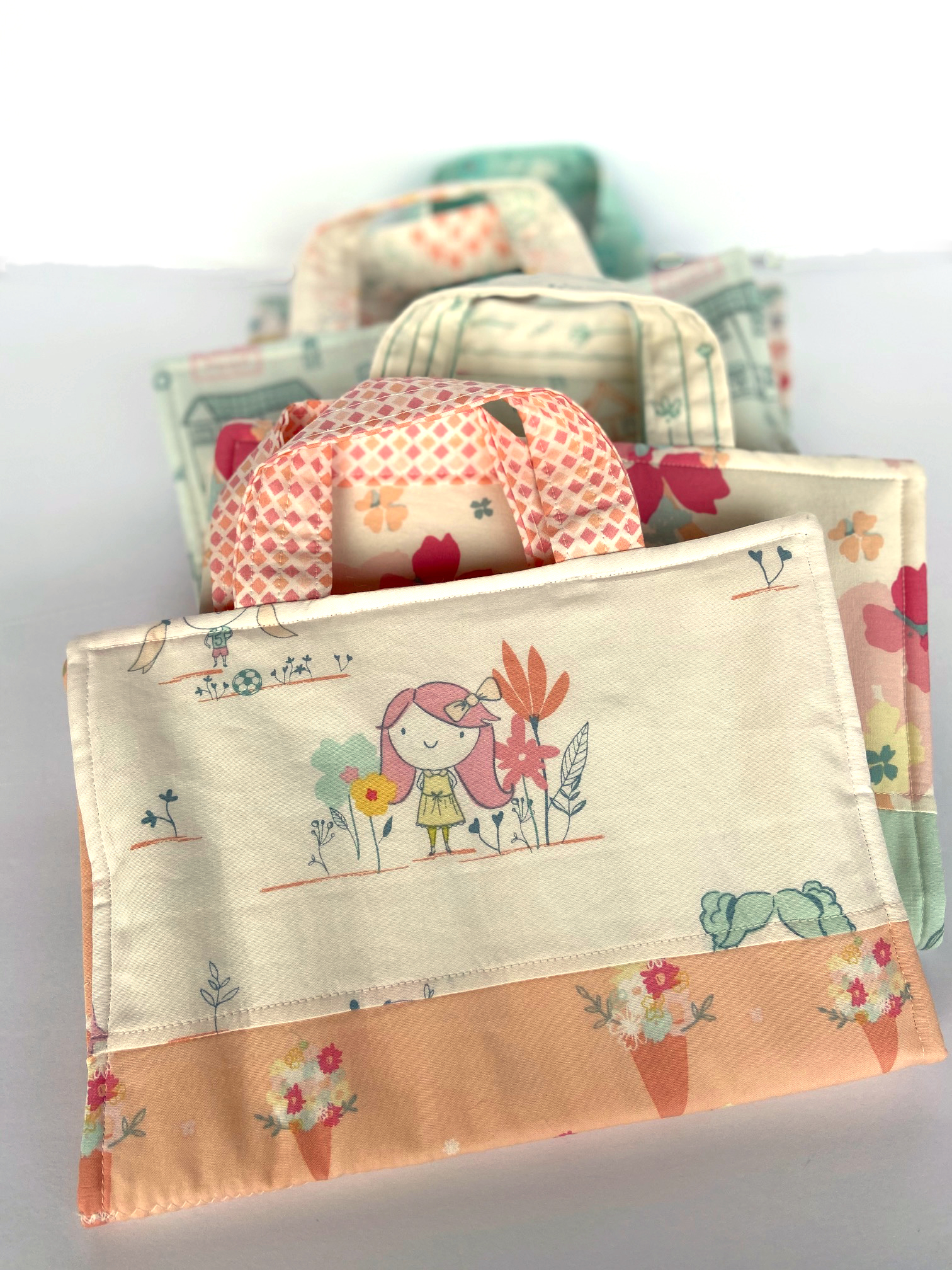 You can purchase my crayon art folio pattern HERE.  It also comes with instructions to make a mini version that only holds 5 crayons.  They make the best gifts for kids- parents love them too!