I love summer but my curly hair usually looks a mess.  A frizzy poofy mess to be exact.  I made myself some headband awhile back and decided to make some more.  They are so easy and cute that I made a quick tutorial to share.
UPDATE!  I made a youtube video with instructions on how to make this!  Check it out!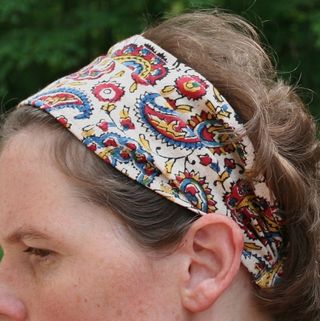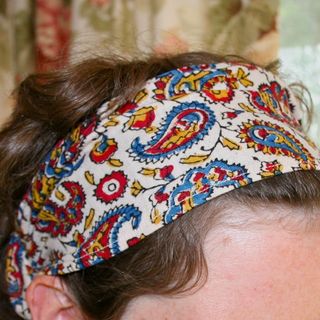 These are cute for little girls too if you adjust the pattern to be a little smaller.  Enjoy and I hope this helps your bad hair days too!