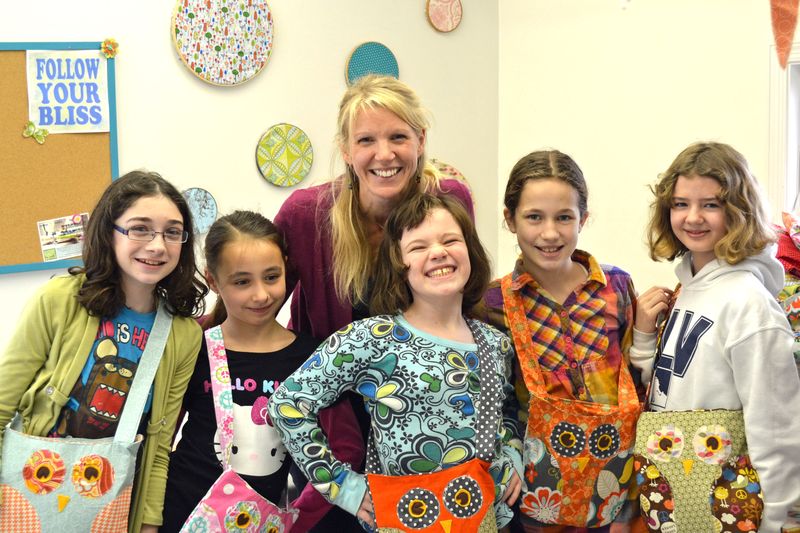 A couple weeks ago, my friend Amy Frank asked me if she could use the Lola Owl Sewing Pattern for a class she is teaching at the Studio at Contempo in Boalsburg PA (near State College).  I said yes (of course!) and please send me some pictures.  I have heard from past customers that girls this age love to sew up Lola and I wanted to see some proof!

I wish I could have been there to take this class too!  I bet these girls had a blast sewing up their bags.  You can almost hear all the giggling and chatter as they choose their fabrics and work on the sewing machine.

For more information about the classes, visit the facebook page of the Studio here.  Amy is teaching several classes and having a wonderful time sharing her love of sewing with kids and adults.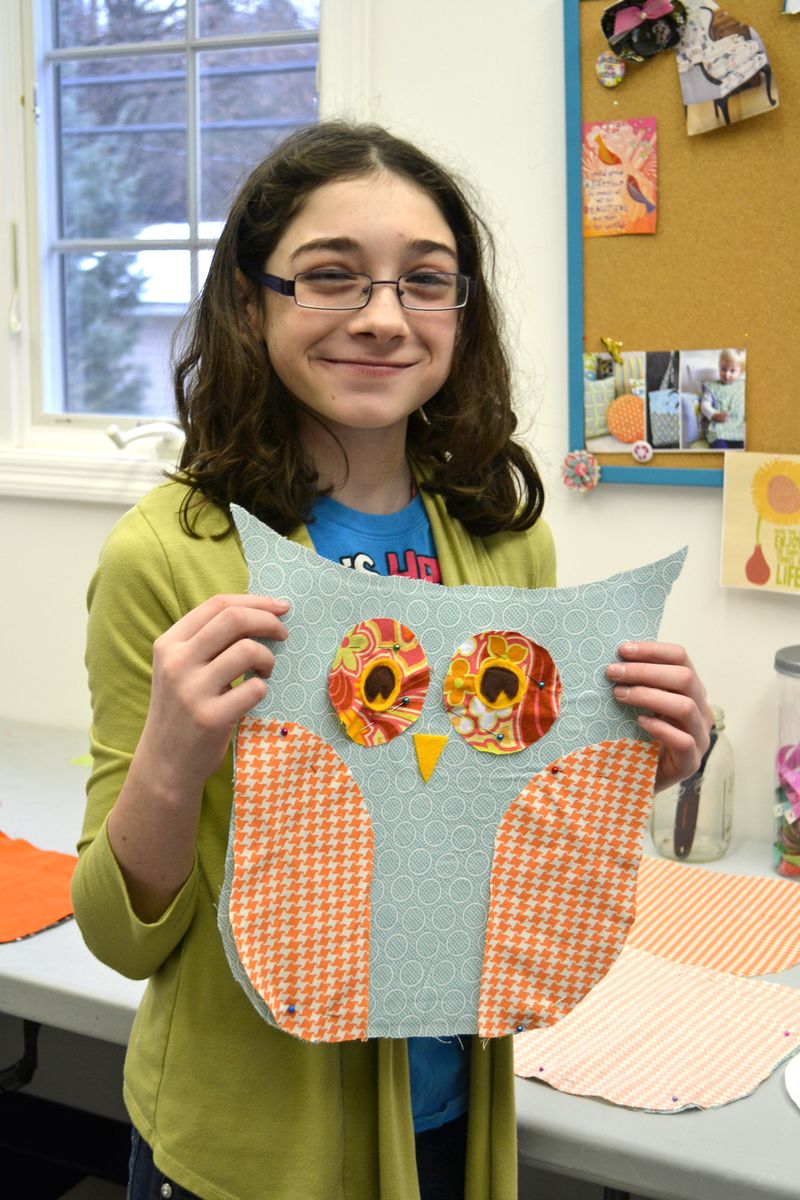 These girls (and their owls) are totally adorable!  Thanks Amy and great job girls!