Mind Your Manners Napkins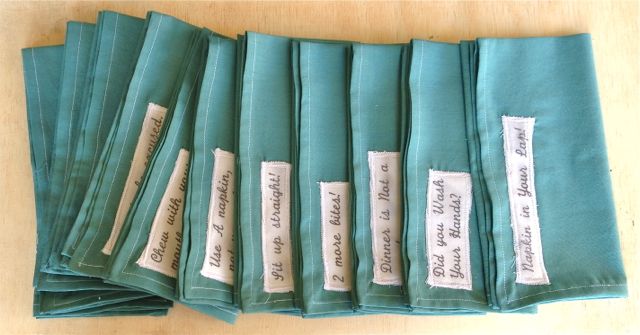 We just got back from my husband's 20th highschool reunion in Bryn Athyn PA.  What a beautiful fall weekend!  We stayed with an old friend and I decided (the night before!) to make her a big set of napkins.  She has a house full of boys and I knew she would get a kick out of some mind your manners napkins!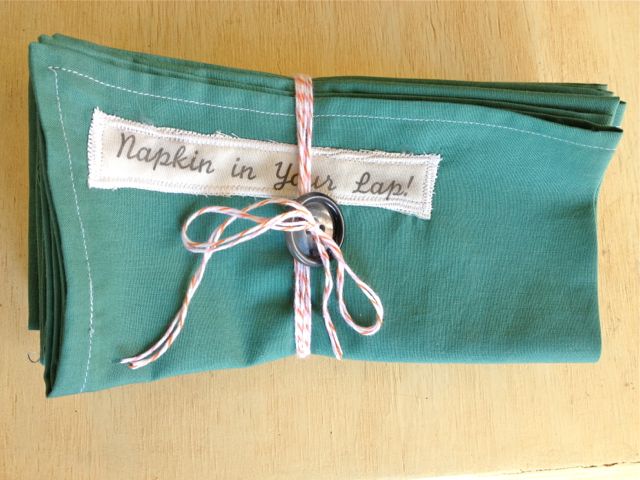 Love this idea? How about another?
Check out my design for a case that will hold your jewelry and make-up!
I used my 9 minute napkin tutorial and then used this printing method to print out the manners. I had a great time thinking of all the phrases I use at my dinner table. Can you think of any others? I wanted to use a font that looked like mom handwriting too. When I showed them to my kids, they looked at them so seriously and I had to tell them it was just for fun! Then they got the joke and laughed as we read through them.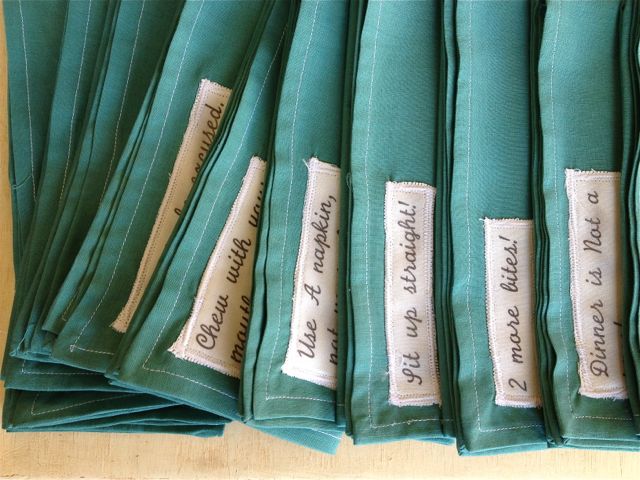 I made 12 napkins for my friend so that she could have a good variety. I saved the phrases into a PDF document so you can feel free to do a similar project!
Download Good Manners Napkins Phrases
I would suggest backing the phrases fabric with a lightweight fusible interfacing before sewing them onto your napkins since it made the job easier.
Now I want to make another set for my own dinner table!
I keep trying to sew new things but then I end up just sewing more masks!  I am thinking so much about my kids going back to school and wearing a mask all day.  Can I find the perfect one for them?  Will this style be more comfortable?  Even though I am not in charge...
read more