When I saw on FB that Olga of Kid Approved was looking for testers for this dress, I jumped at the chance to try it out.  I really like the modern yet simple look of the style.  Willow & CO is an exciting pattern company and I love watching their progress.  Their new line looks fantastic!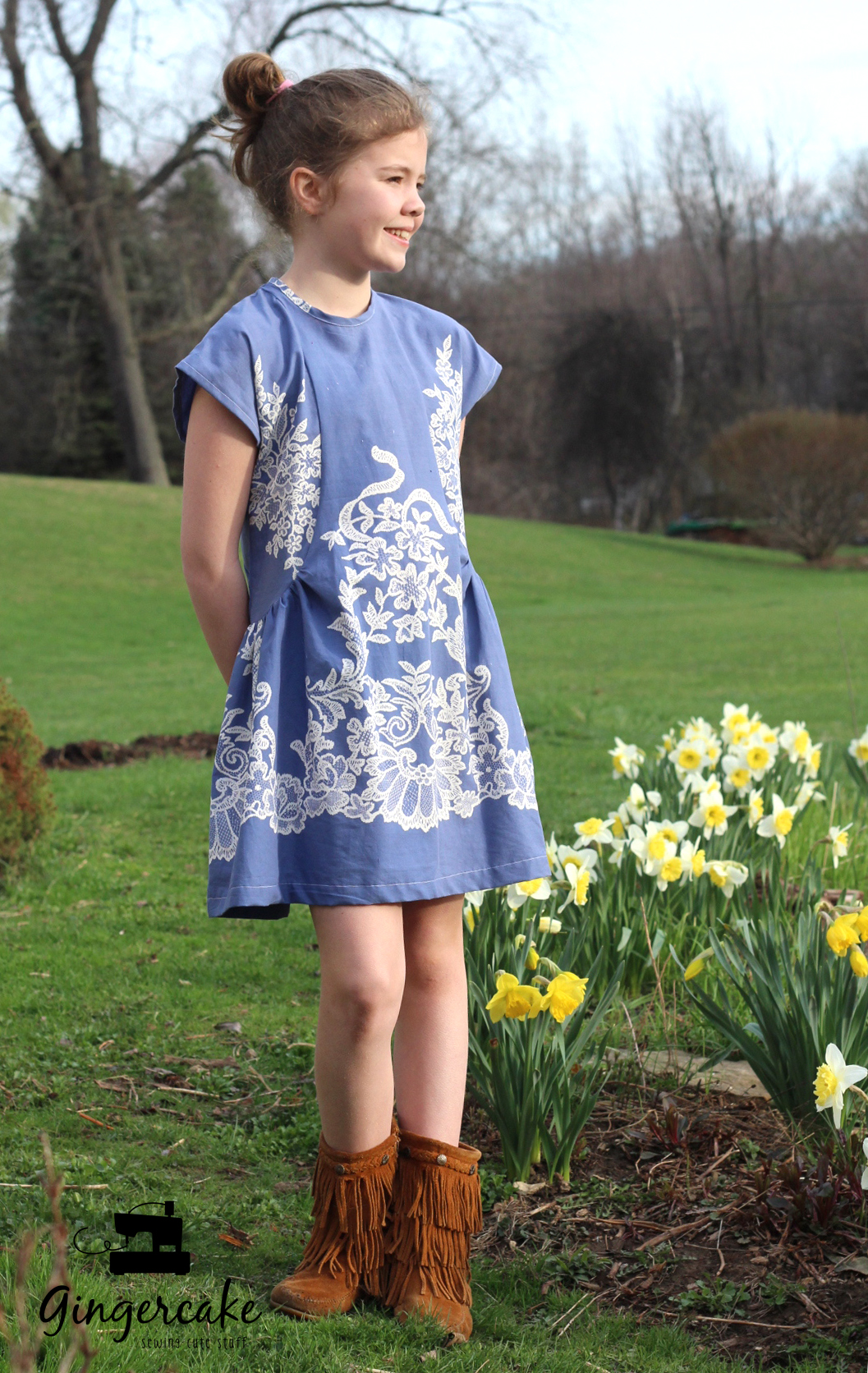 I was happy to be assigned the 11 year old size so I had an excuse to sew for my oldest.  She has gotten pretty particular but loves this dress ( I bought the Geranium dress in the older girl sizes and that one got a big thumbs down ).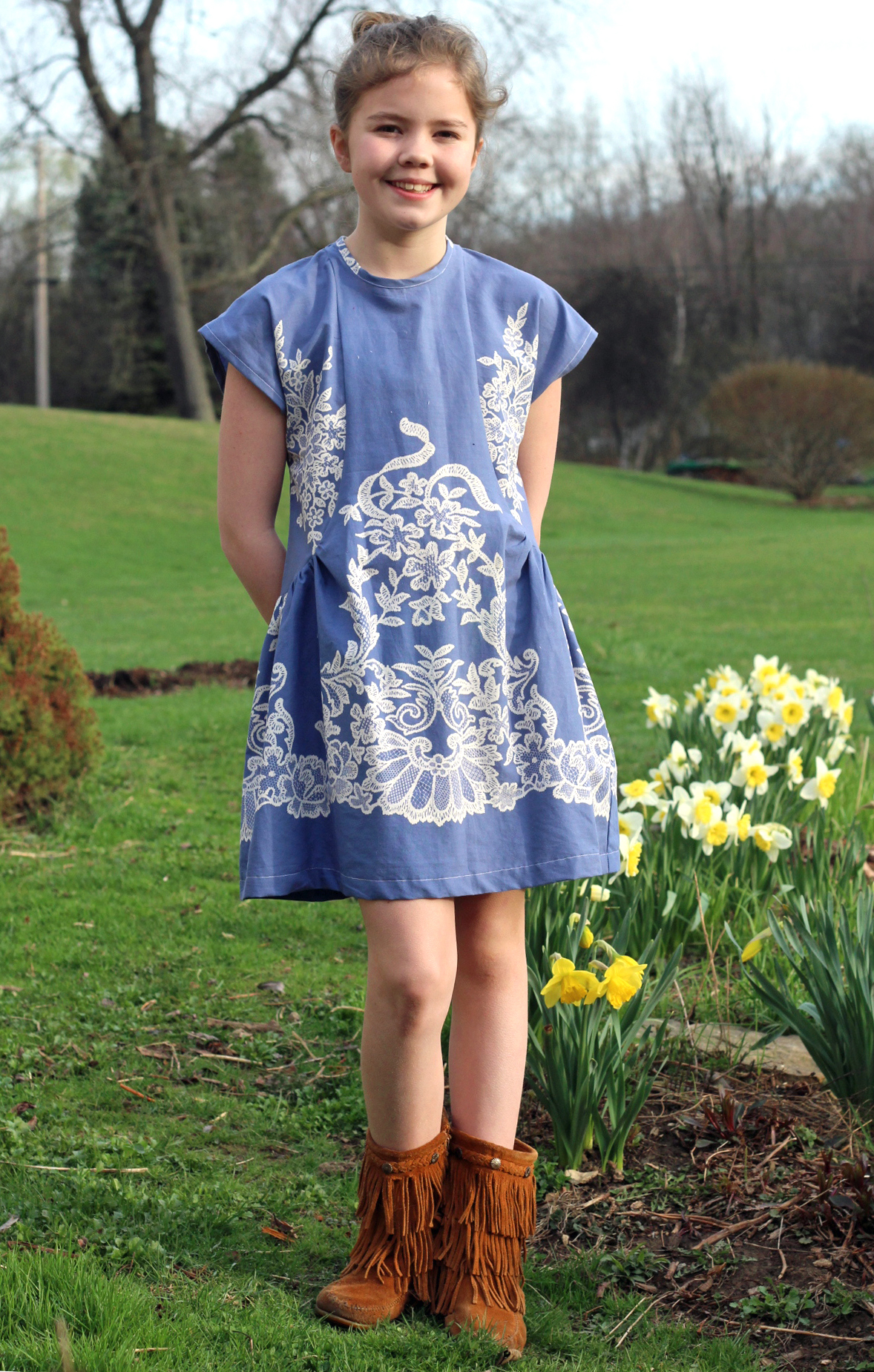 I originally used this fabric just as the muslin to see if it would work.  It is actually a light weight cotton table cloth that my neighbor gave to me.  The fabric is in great condition and the print was so fun.  I also used it to make this bag (a really great pattern by Abby!).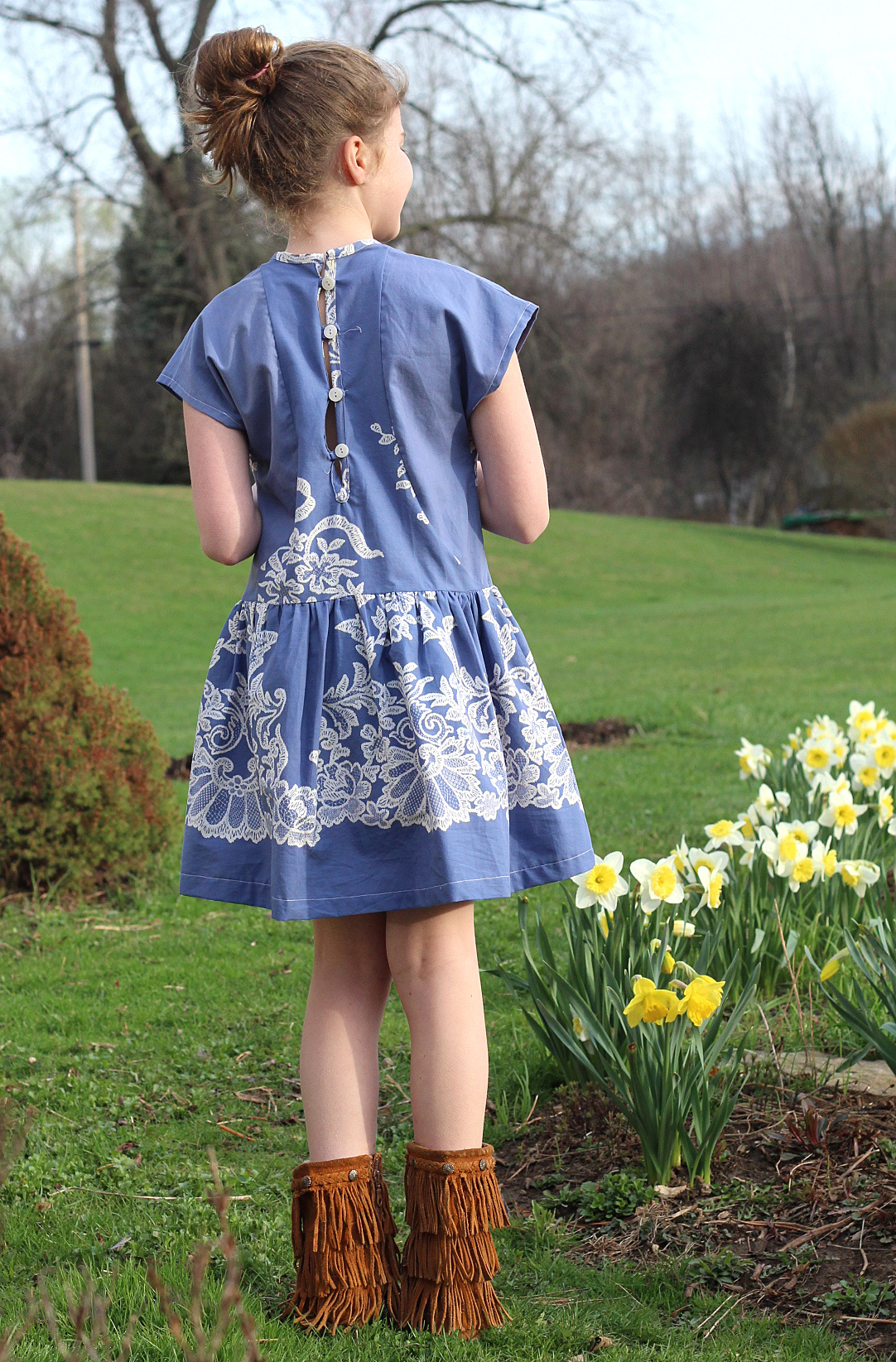 I struggled a bit with getting the back button right and you can see that they are not perfect in these pictures.  But no worries!  Olga has since fixed up that section of the pattern and now it is perfectly clear.  I am temped to rip it out and sew it correctly, but I am sure that I will never get around to that project and Miss E doesn't seem to mind one bit.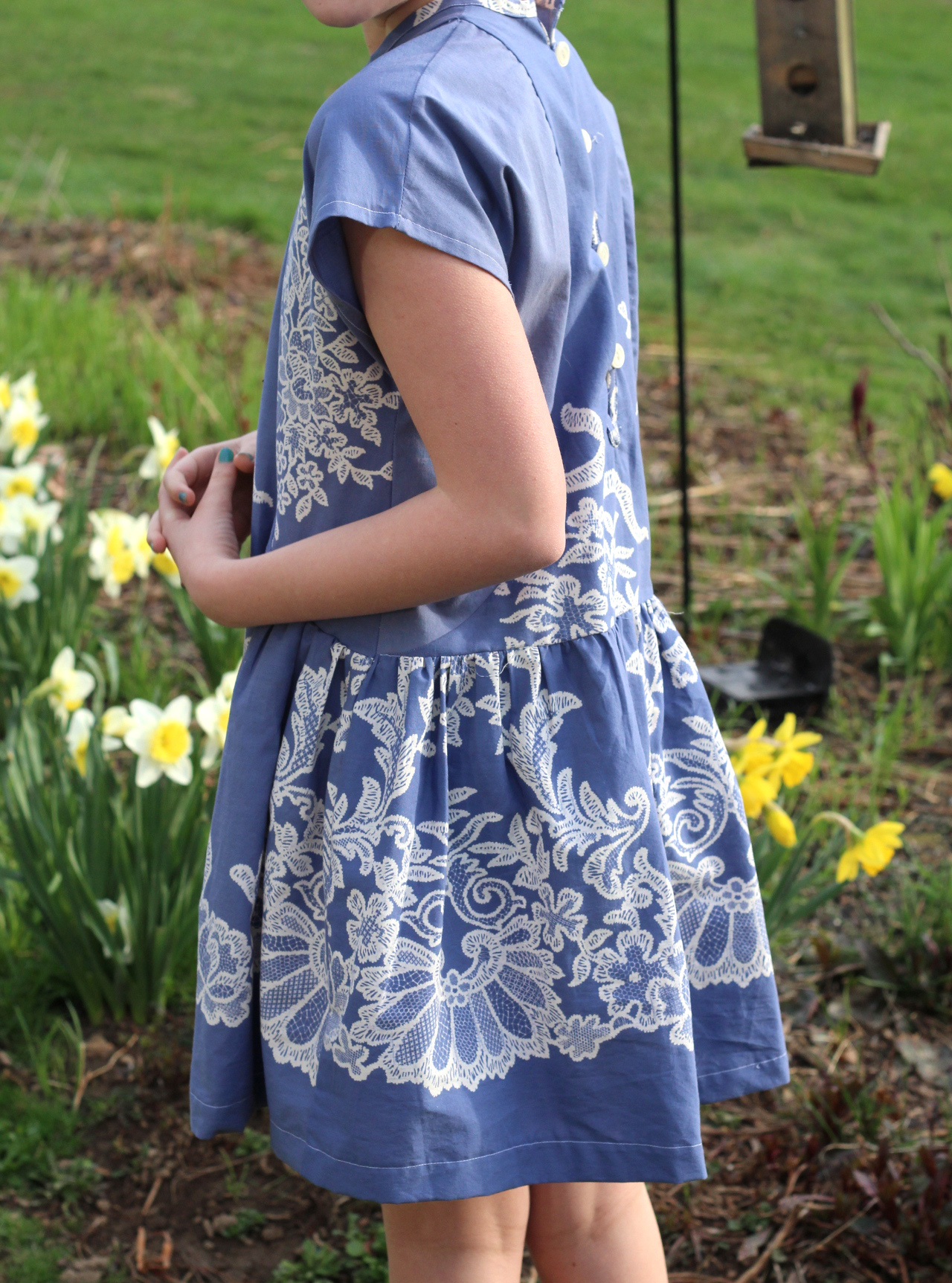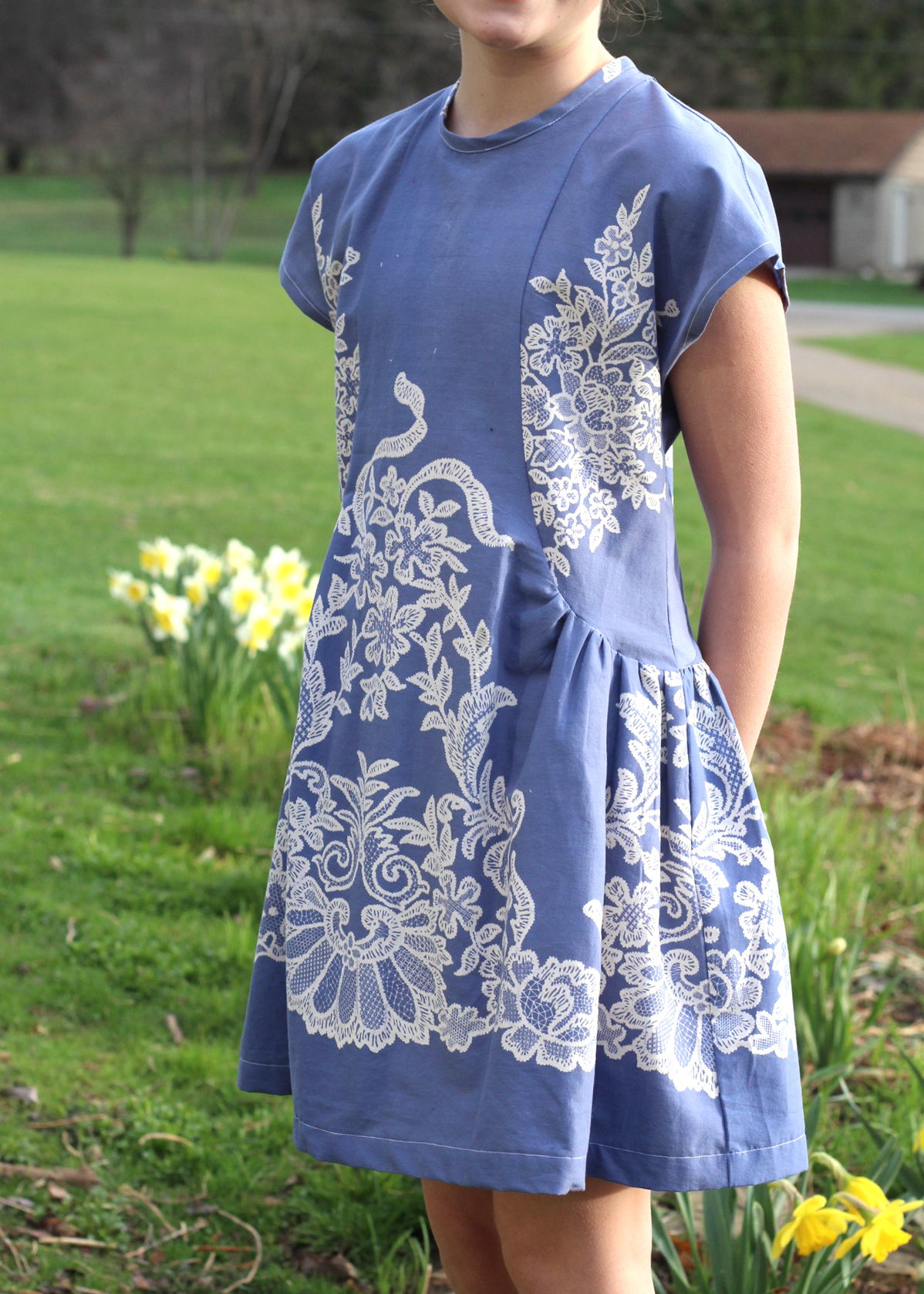 The construction of this dress is so clever.  The front panel and the gathers at the hips are very pretty.  It makes adding the gathered back skirt so simple.  Also, I love the style of the sleeves- they are so modern and stylish.  It is also modest in a way that does not sacrifice design at all- perfect for my almost 11 year.  The clothes selection for her at the store can be really weird so I really appreciate a dress like this one.  She has already worn it with a tiny belt and cardigan out to dinner- all fashioned up herself!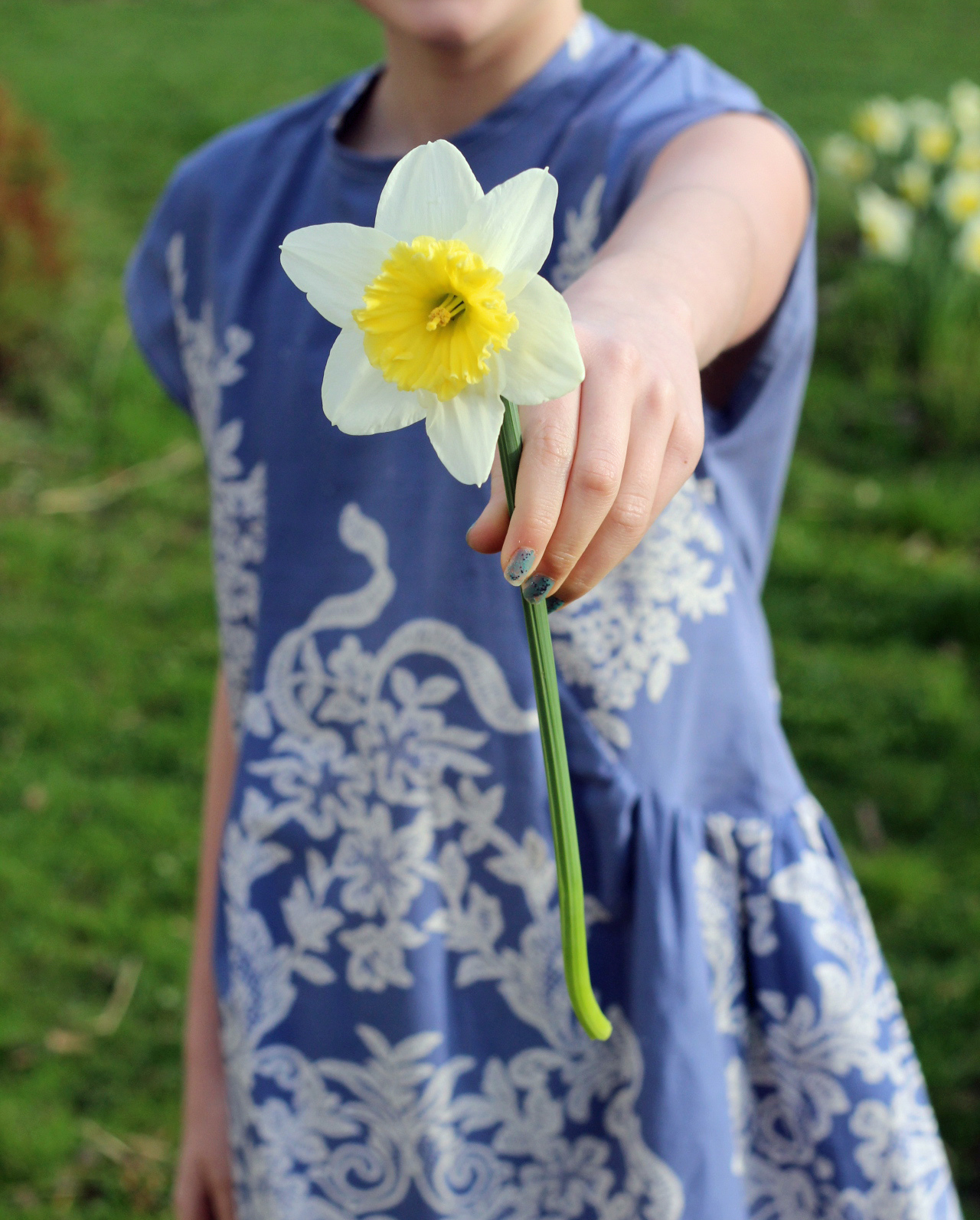 Thanks for the opportunity to test the dress Olga!  Be sure to sign up for the Willow & Co newsletter so you will know when their new pattern collection (including this dress!) comes out!.