Sew Mama Sew Giveaway Day Spring 2015
I love Sew Mama Sew Giveaway Day!  This week I am giving away a signed (cuz I'm so not famous) copy of my book,  Sewing to Sell.   This book is a great resource for starting a sewing business AND it offers 16 copyright free sewing projects.
The giveaway is now closed, but you can still get my book!
Check out my guide to starting a craft business!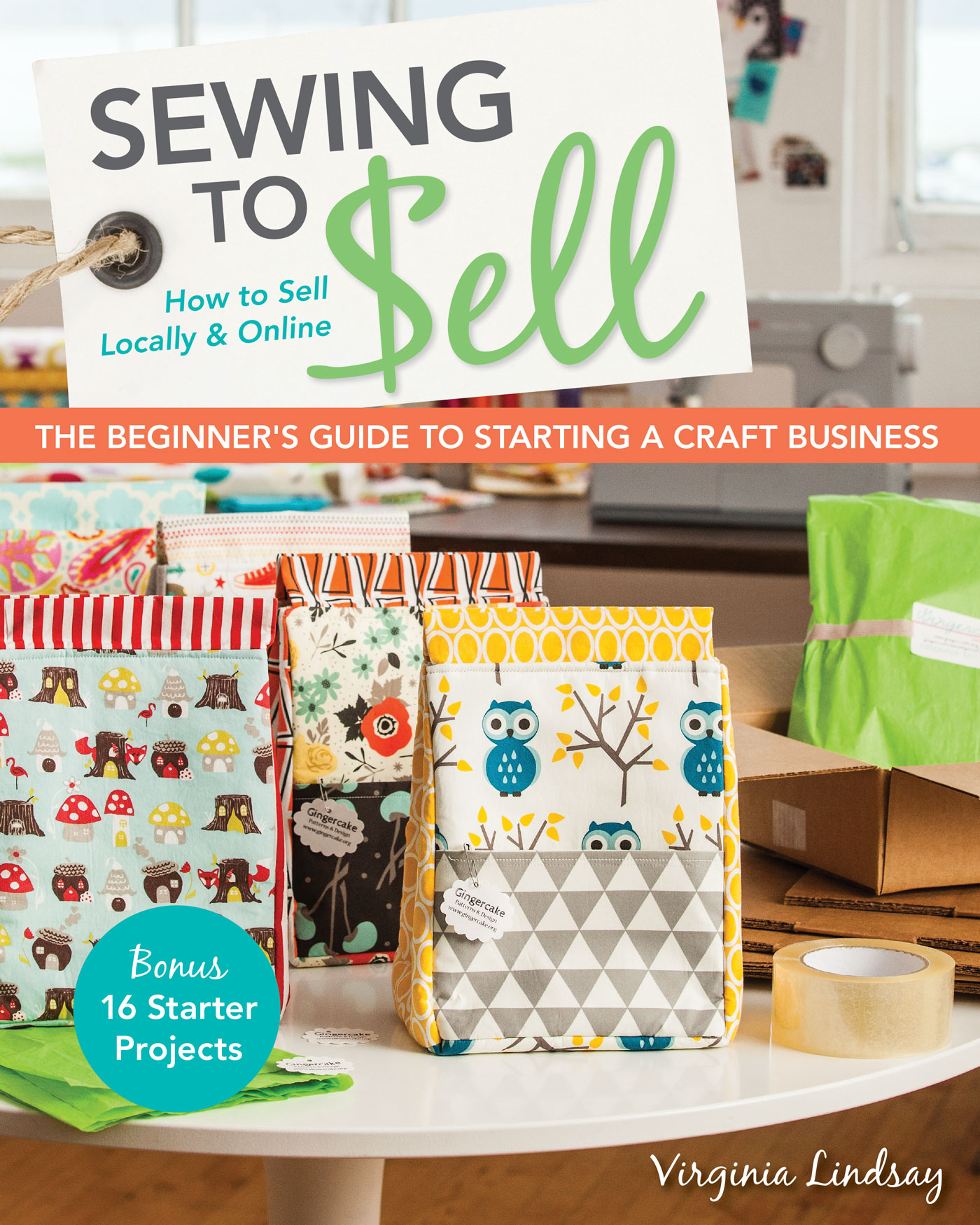 I made these 3 quick and Cool Grocery Totes (a pattern from Sewing to Sell) for my mama for Mother's day.  It is one of my favorite projects from the book since it's quick, there is little fabric waste, and the result is a fun and useful bag.  I really like the idea of making sets too-  Wouldn't groceries look adorable in these bags??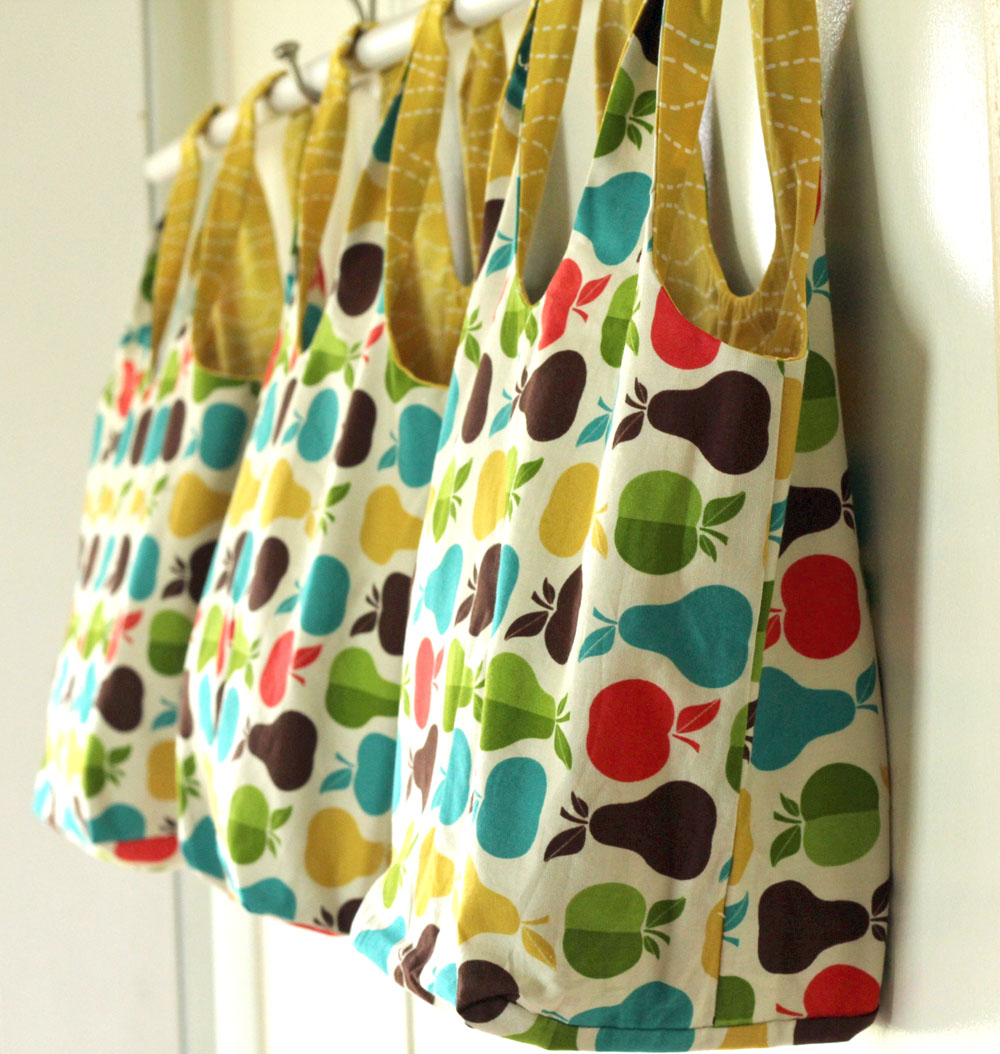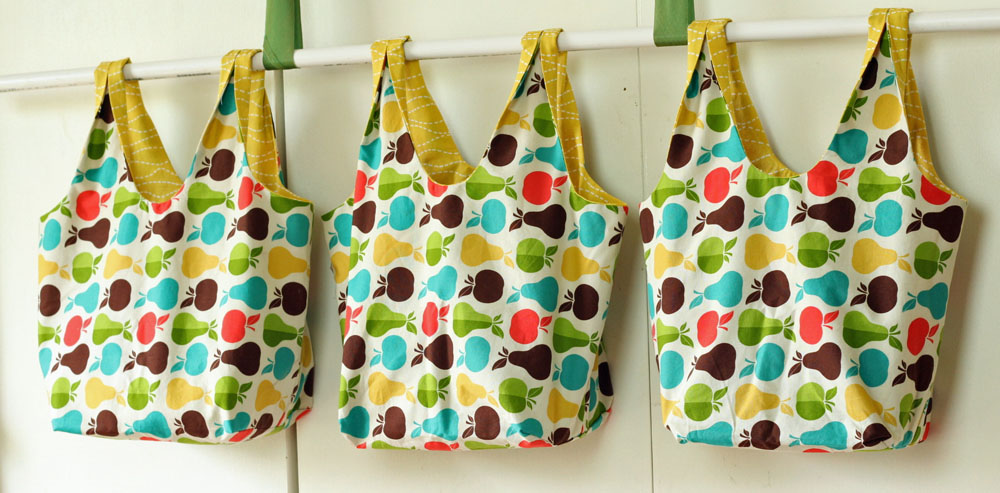 I also made a set for my mother in law, Trish. I love these bright colors and I hope she will too!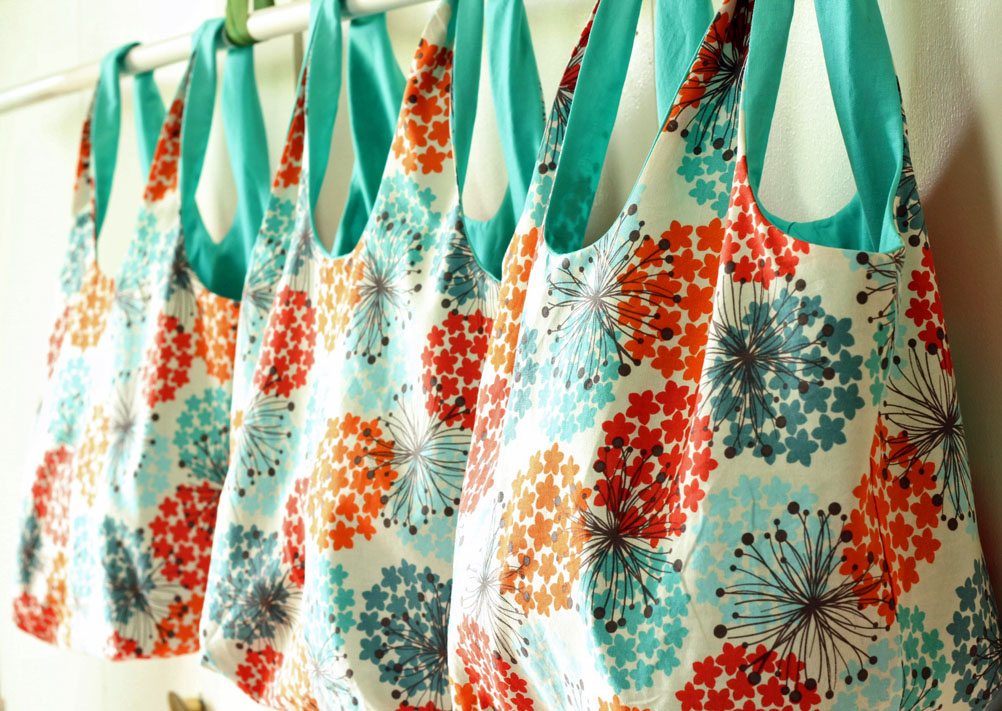 Looking for a great Mother's Day idea?
All fabrics were from JoAnn Fabrics.  The yellow lining fabric on the fruit bags is Lotta Jansdotter for JoAnn.  They also have some really pretty Cloud 9 fabric there now too!
I made a youtube video about these Quick and Cool Grocery Bags that you can see here.
Make a gift box for mom!
Looking for another gift idea? Watch my video and learn how to make one of your own!
To enter the giveaway for the book (which includes the pattern for the grocery tote!) please leave a comment here answering one of these questions:
What are you hoping to sew this summer? 
What is your favorite handmade gift to give?
YES- I will ship the book internationally.
The giveaway is now CLOSED.  Thanks so much!  The winner was #192, Kelsey!  Thanks so much for all your comments.  I loved reading them all.
I would love to have you join my newsletter!  Sign up for it below.
I keep trying to sew new things but then I end up just sewing more masks!  I am thinking so much about my kids going back to school and wearing a mask all day.  Can I find the perfect one for them?  Will this style be more comfortable?  Even though I am not in charge...
read more