You know those cute checkered pants I made for Miss M a few weeks ago?  I also made a 2nd pair in cute pale pink fabric with gold dots that I still have not shared.  Why? (you might be asking).  She absolutely refuses to wear them.  No amount of bribing will work.  But 2 year olds are fickle- I know eventually she will wear them and patience is needed.  I am a little frustrated though because I LOVE those pants!  And, I honestly feel a little betrayed about wasting some of my favorite fancy fabric on something she won't wear.   Hmmm.
So this time when I decided to sew something else for her,  I went straight for fabric I knew she would like.  In fact, we picked it out together at the fabric store to make her a coat for the bus stop.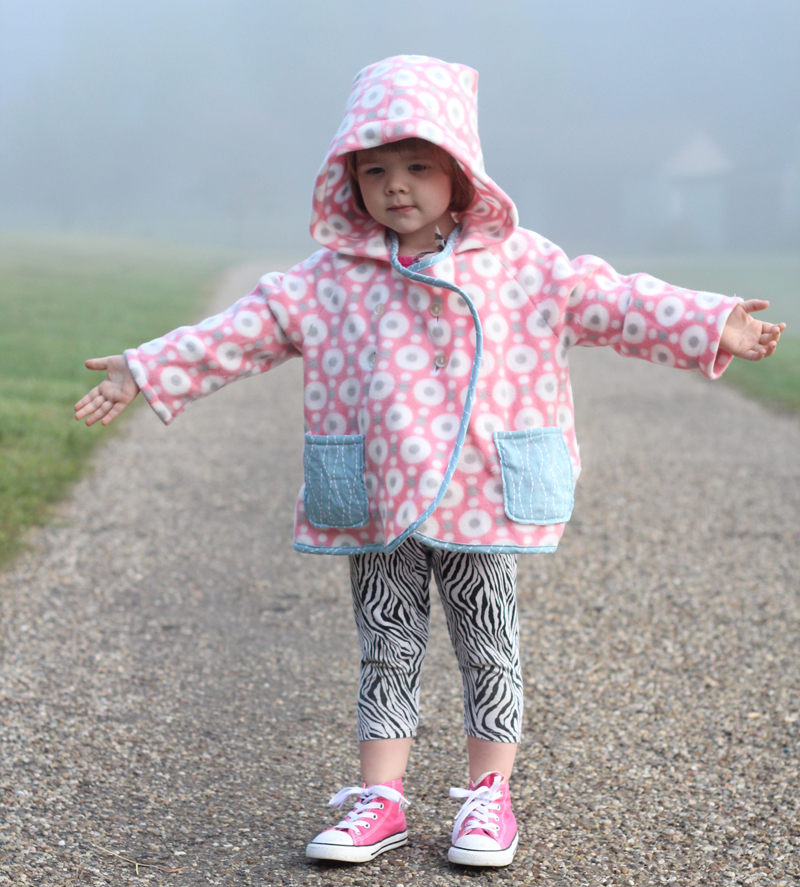 Right now, the coat is for the walks to the end of the driveway to wait with the big kids to get on the bus, but soon the cool mornings will last the whole day (insert sounds of sighing here) and this coat will become one of our staples.  The fabric is fleece from JoAnn fabrics and the binding and pockets are also from JoAnns.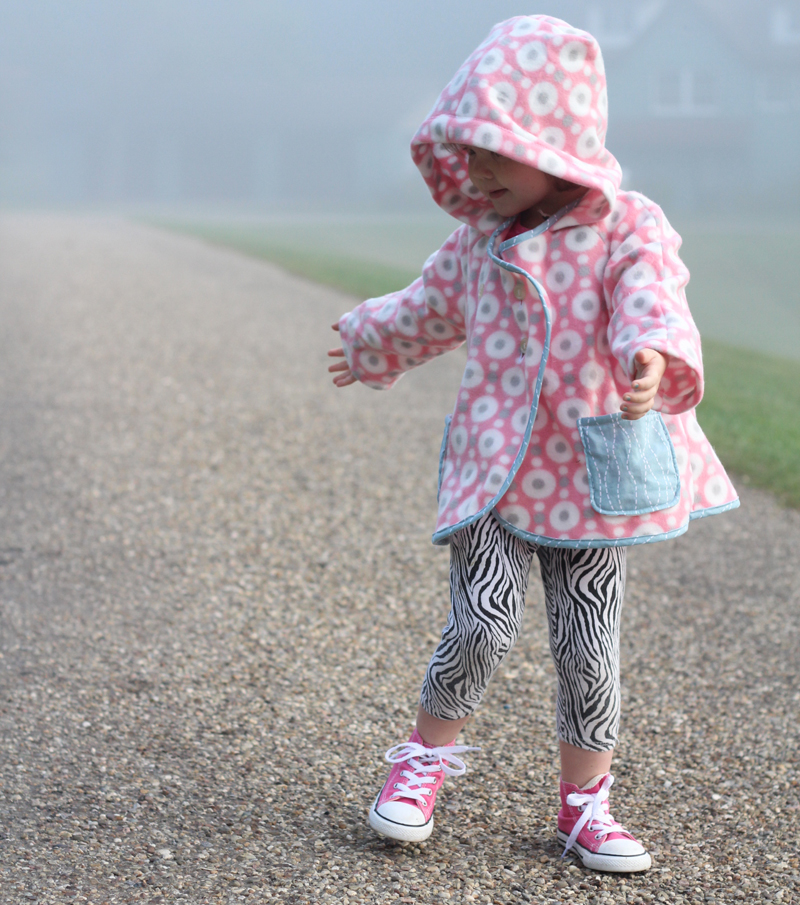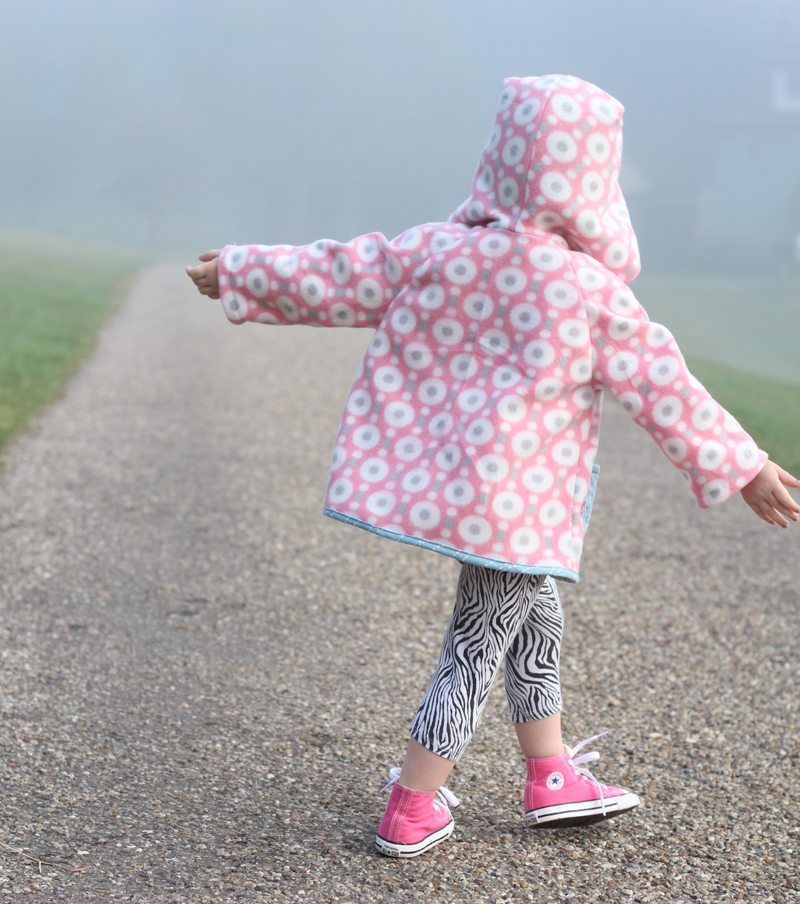 The pattern is the Nituna Jacket from Figgys.  It is a great pattern- an excellent fit and also fun to make.  I have made the fully lined version also (never shared here but I will soon!) and I really enjoyed making it.
I have to admit, I might finally be a fleece convert.  I really haven't sewed much with it and making this coat was so fun- the good pattern probably helped!  But the fabric quality is nice and soft.  It's kind of like she is being wrapped in a cozy blanket everytime she puts it on!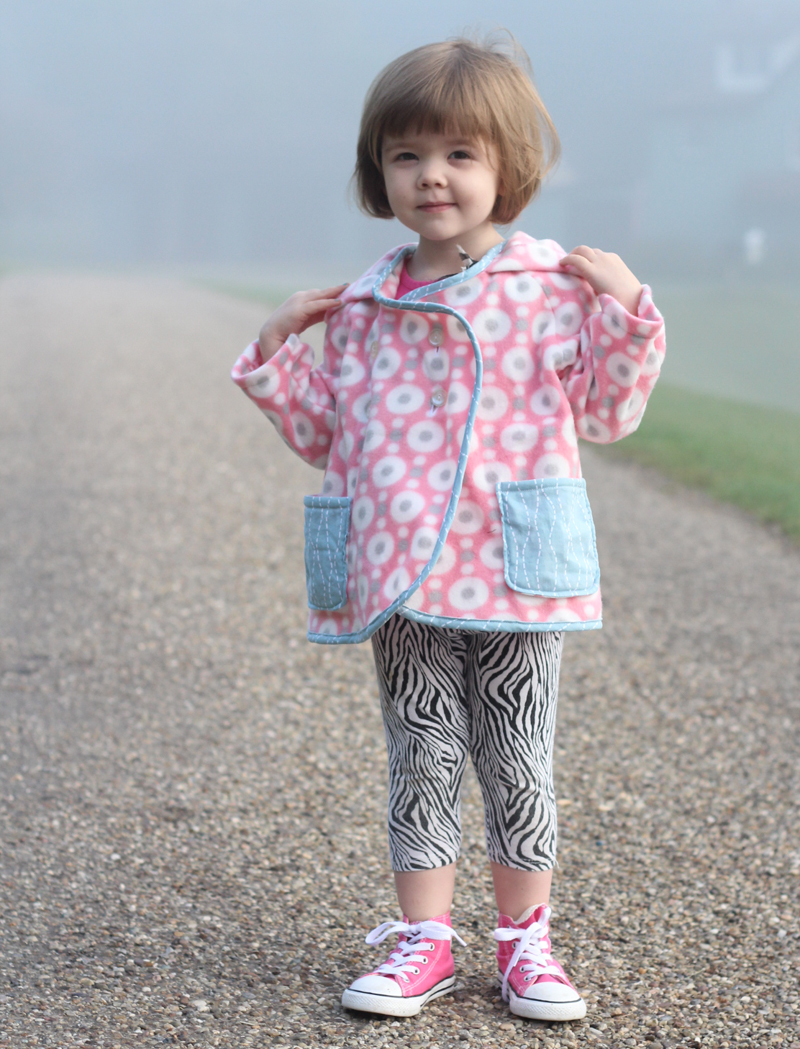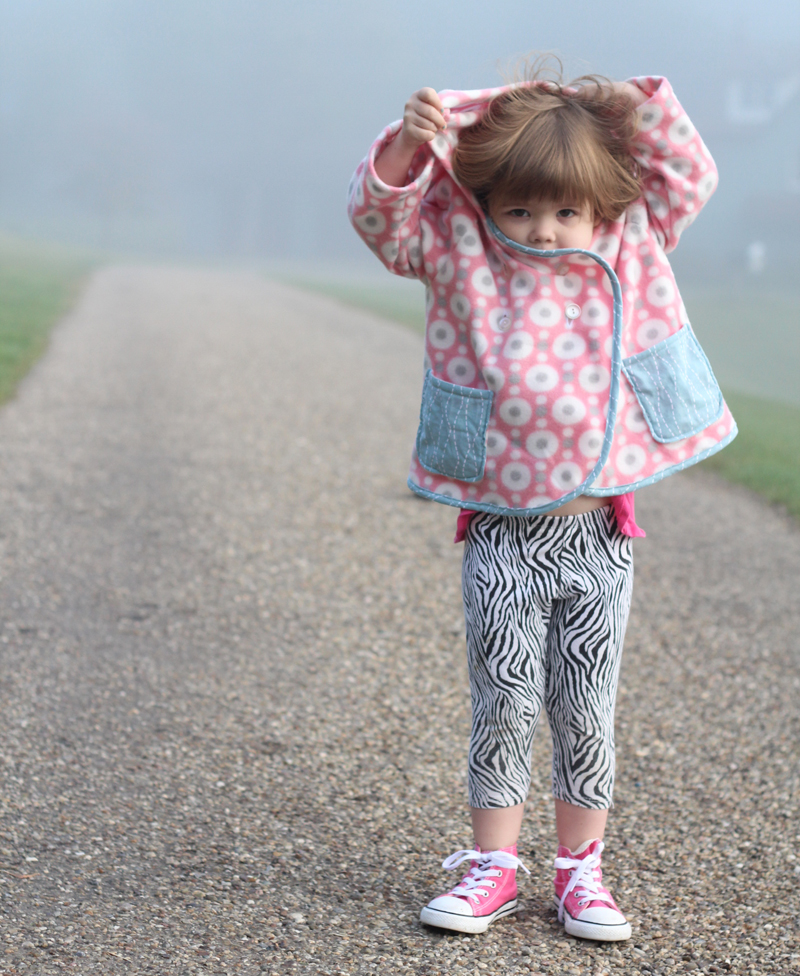 She loves the cozy hood the most!  It is big and roomy.  In fact, I had to get the hood off photo quick before she put it right back up!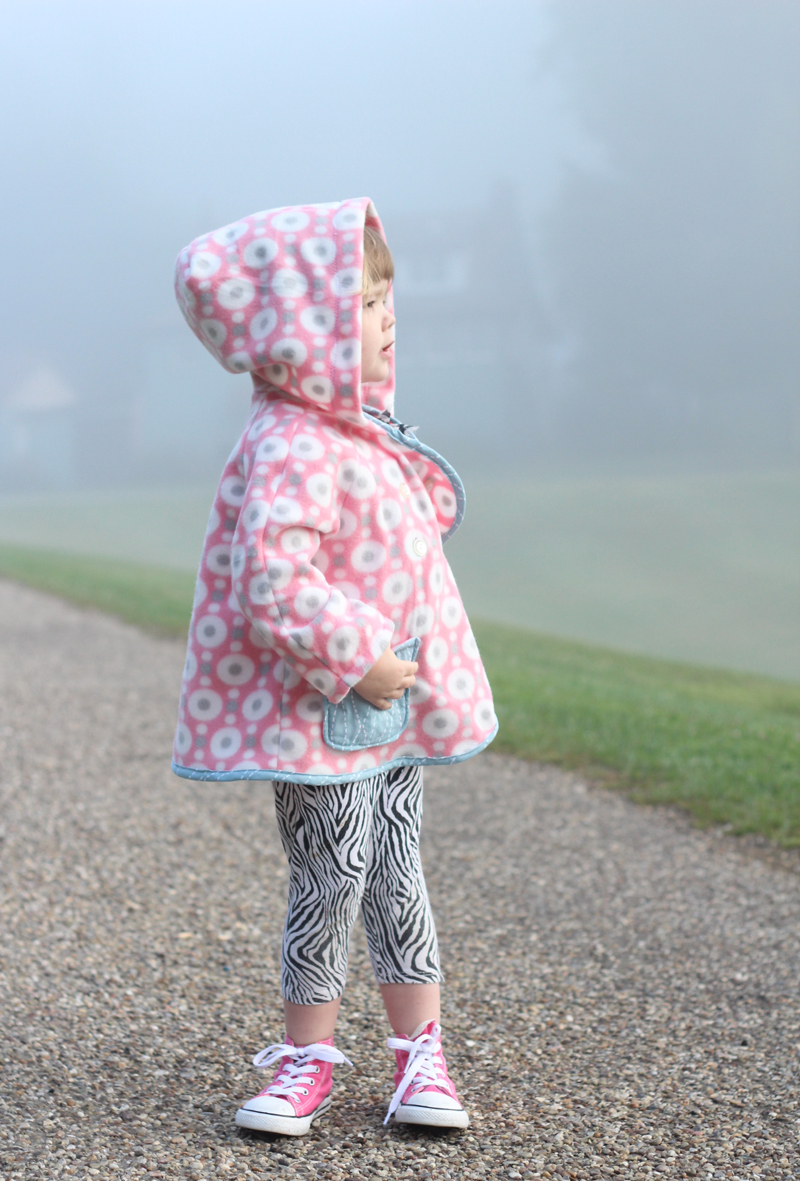 Our mornings have been so foggy lately.  I love the affect the fog has on my photos.  It really gives a feel for the cool early mornings we are having this september.  OK- maybe fall won't be so bad after all.  I just could use another month or 2 of summer…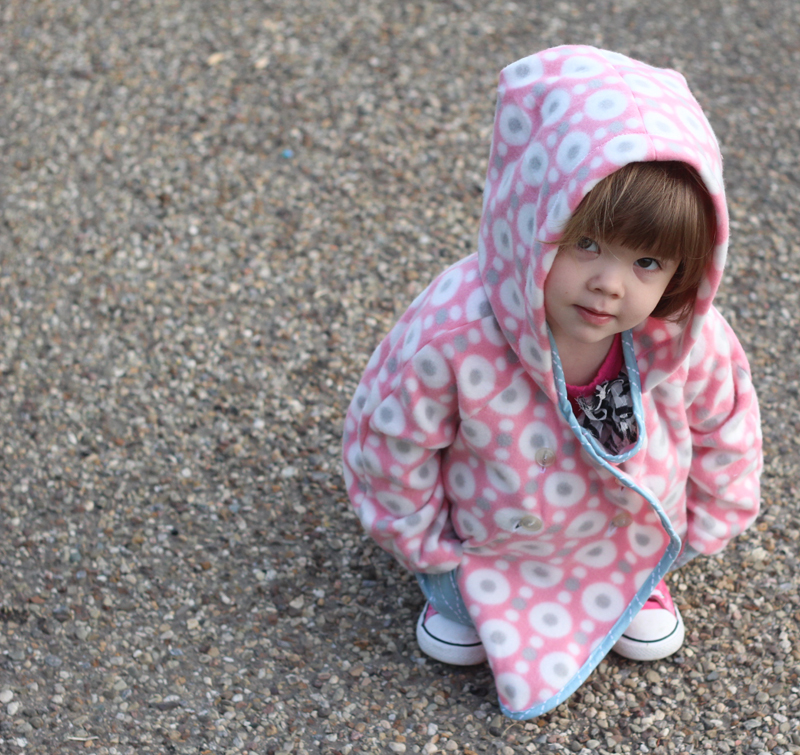 But this one is ready for cooler weather for sure!