My little miss is busting out of her clothes.  I forgot how fast they grow at this age!  She is so typically 2 year old stubborn though and squeezes herself into her old tight clothes.  I finally cleared out her drawers and now I am in the process of restocking.  Don't get me wrong!  I am not making a totally handmade wardrobe!  I can't handle that time commitment right now.  I CAN handle a few fun pieces mixed in though 🙂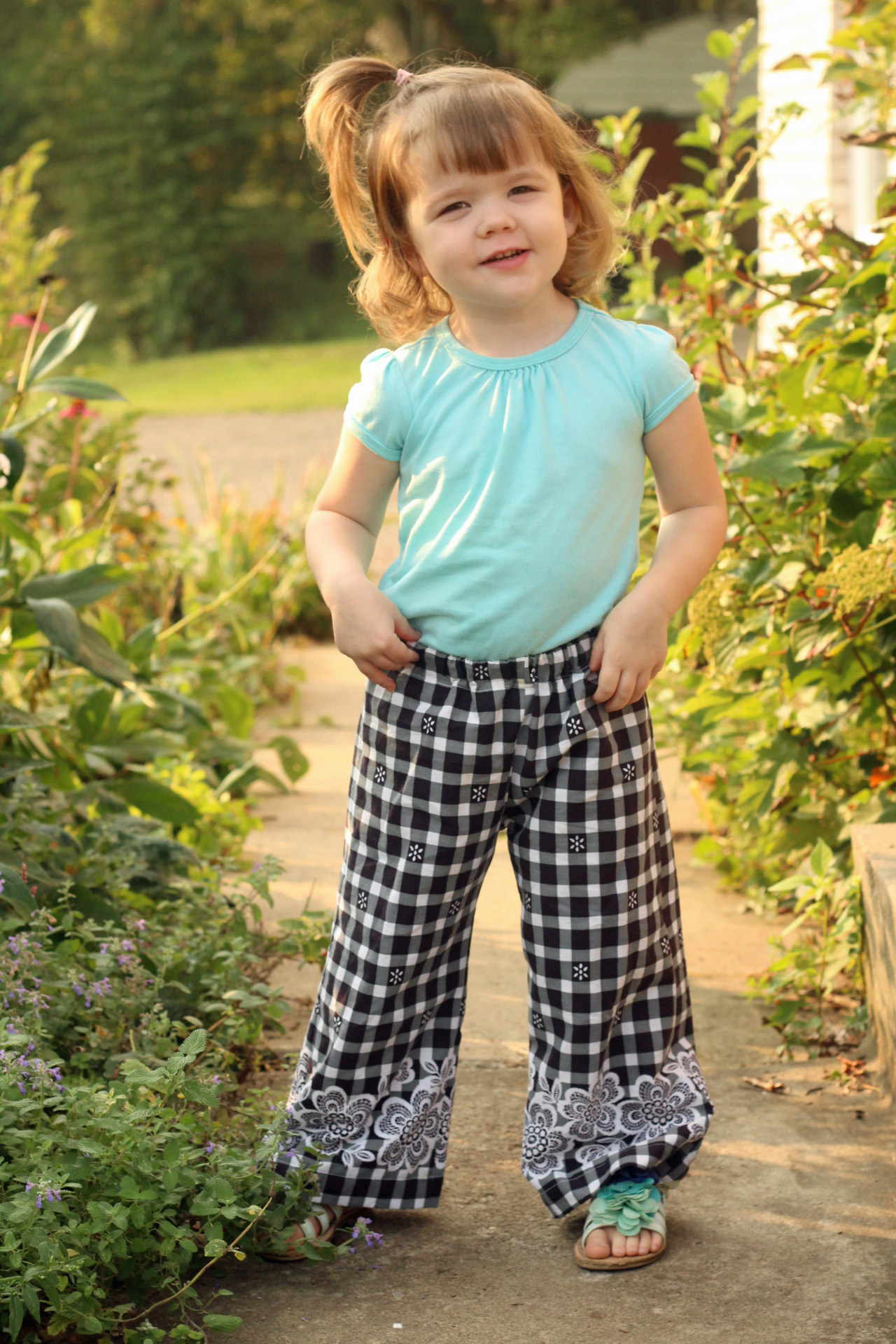 This is some vintage fabric that my friend Donna gave me.  You have probably seen this type of fabric in red and blue too, right?  I think it makes some cute pants.  The weight and drape are nice and I love that border!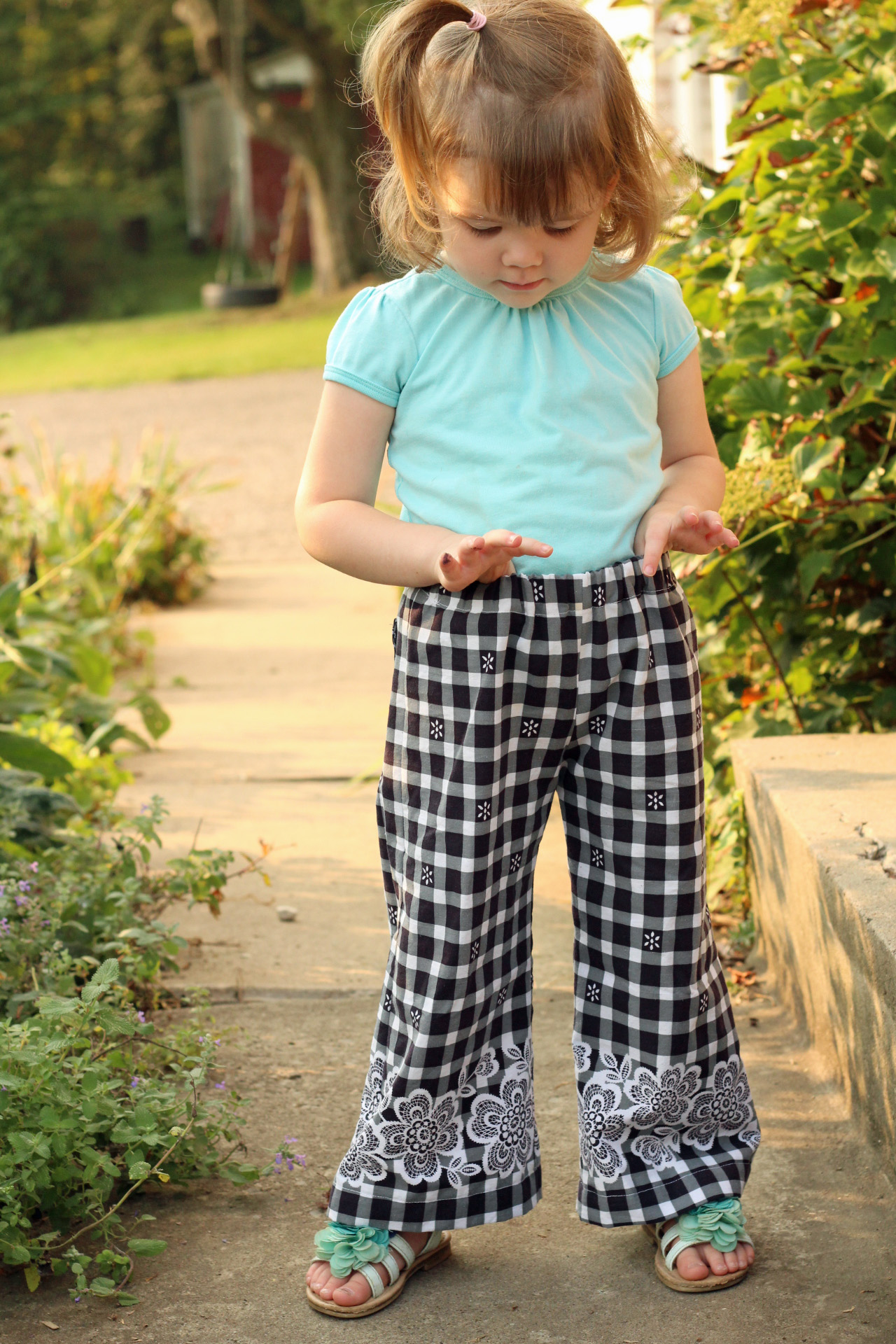 The pattern is the wide-leg pants from Happy Homemade Sew Chic Kids by Ruriko Yamada.  The first thing I love about using this book (and I have a bunch of times!) is that I just trace out the pattern pieces onto my butcher block- No PRINTING!  Printing out 20 pages for a kids clothing pattern drives me crazy.  I will certainly do it for something special but not if I can avoid it for something basic.   The other thing I love are the short and kinda vague instructions.  It challenges my brain a little to have to figure it out!  You guys know how much I like trying to figure things out, right?  This book is not for everyone though, not only becasue of the vague instructions but the lack of included seam allowances can be frustrating.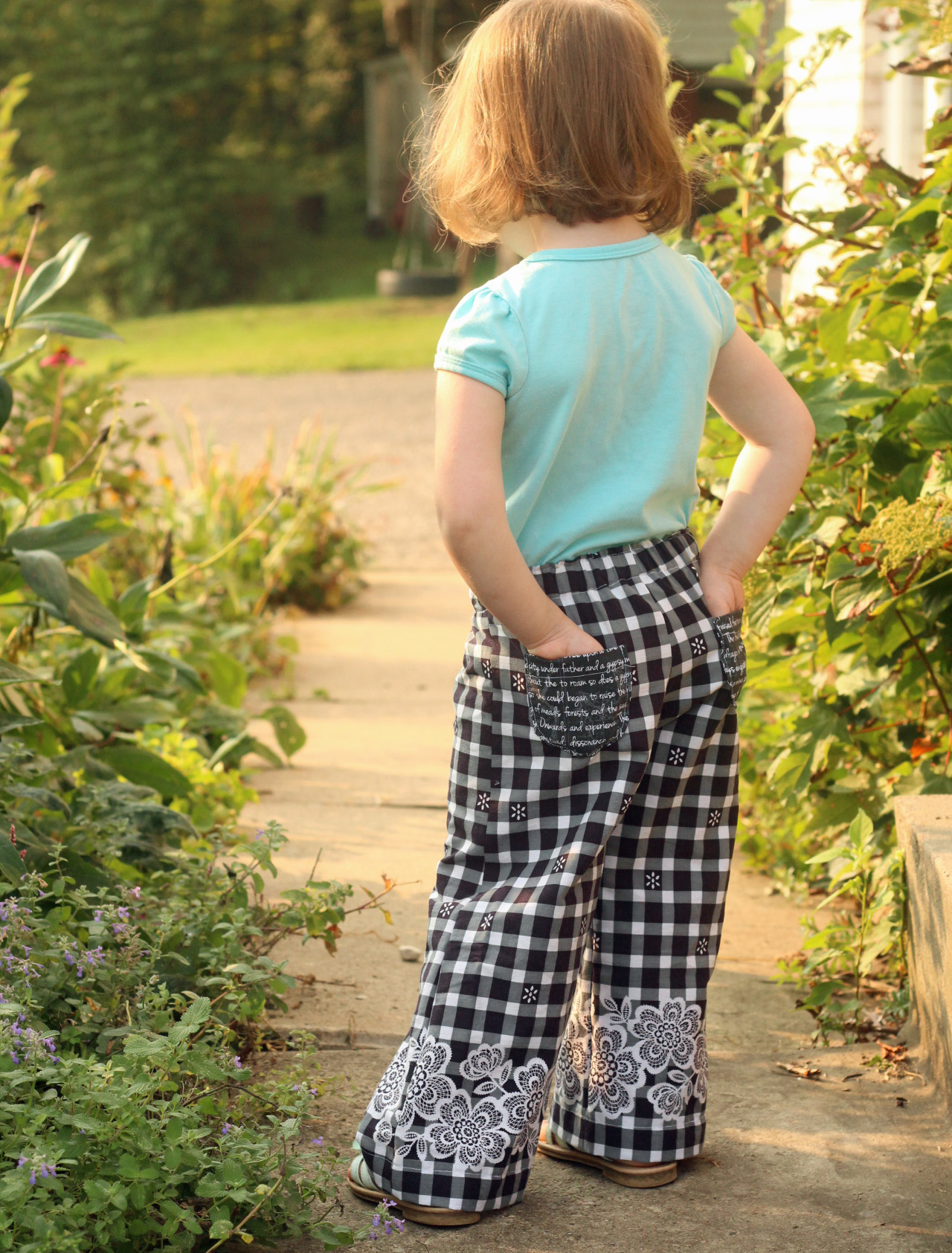 I did learn how to make some really cute curved pockets that I had never done before.  Very fun!  She loves those pockets and the comfortable waist band.  I will admit that as soon as she got her chocolate chip for posing for me, she promptly took them off and put on something costumey and crazy.  Oh well.  These are going to fit for a long time- she will start wearing them eventually…