I am so excited for another round of Gifts Sewing this year!  Do you remember when I did a similar series back in 2013?  Well, it has been 3 years and I thought it would be great to do it again!  Not only will you be seeing all the fabulous sewing of some very creative bloggers, but Gingercake is hosting some great giveaways for each of the 5 weeks of the series!  That means you have FIVE chances to win!  Your chance to win this week is at the end of this blog post!ere is the line up of sewers~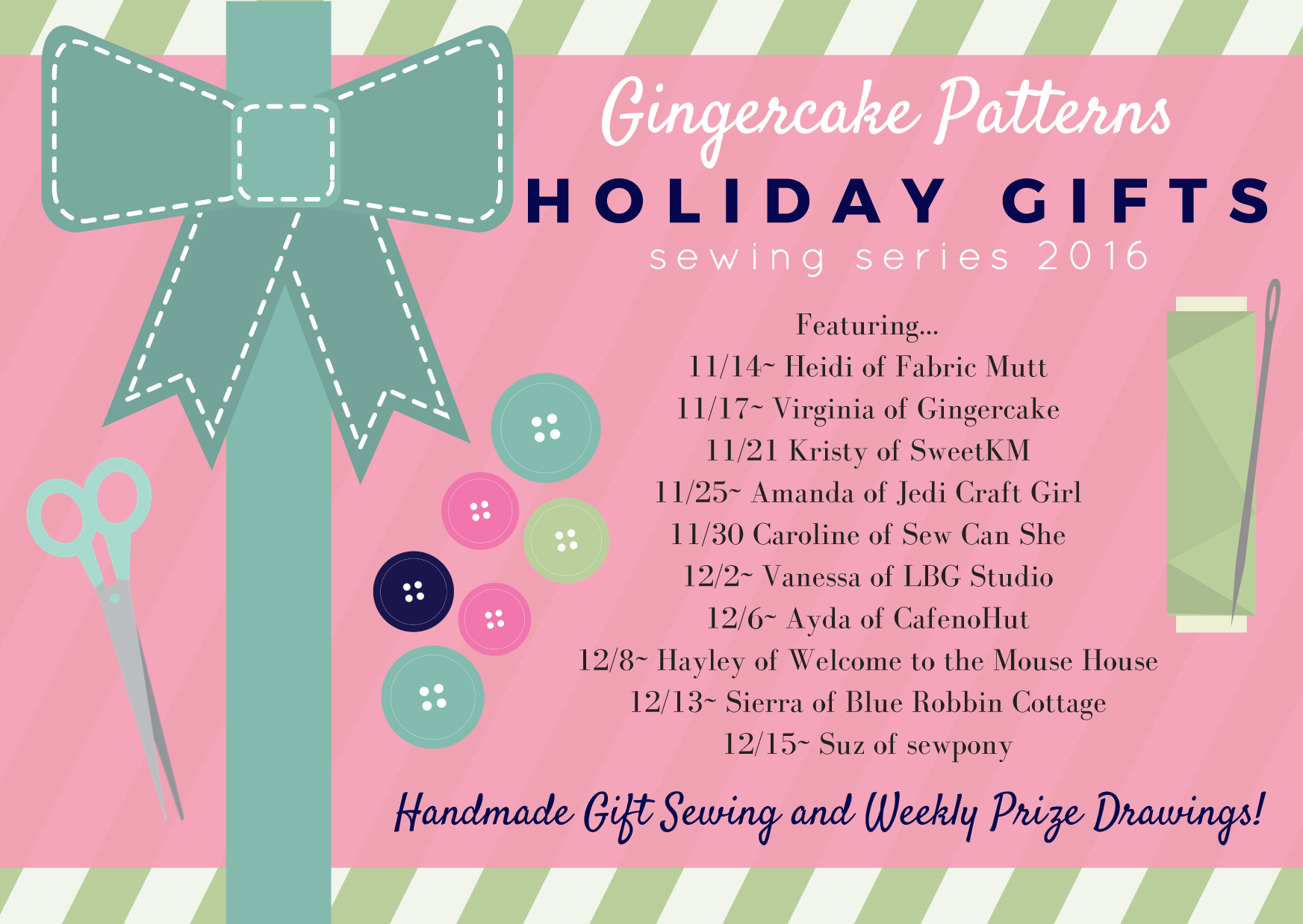 Today is the first day of the series and I am so so pleased to have the very talented Heidi Staples of Fabric Mutt as the guest sewer!  Heidi lives in Texas with her family and is a fellow author at C & T publishing.  Her book, Sew Organized for the Crafty Girl is a must for getting your sewing life in order!
Heidi has a beautiful range of sewing tutorials!  One of my favorites is this pixie cup below.  A great use of scraps and so useful!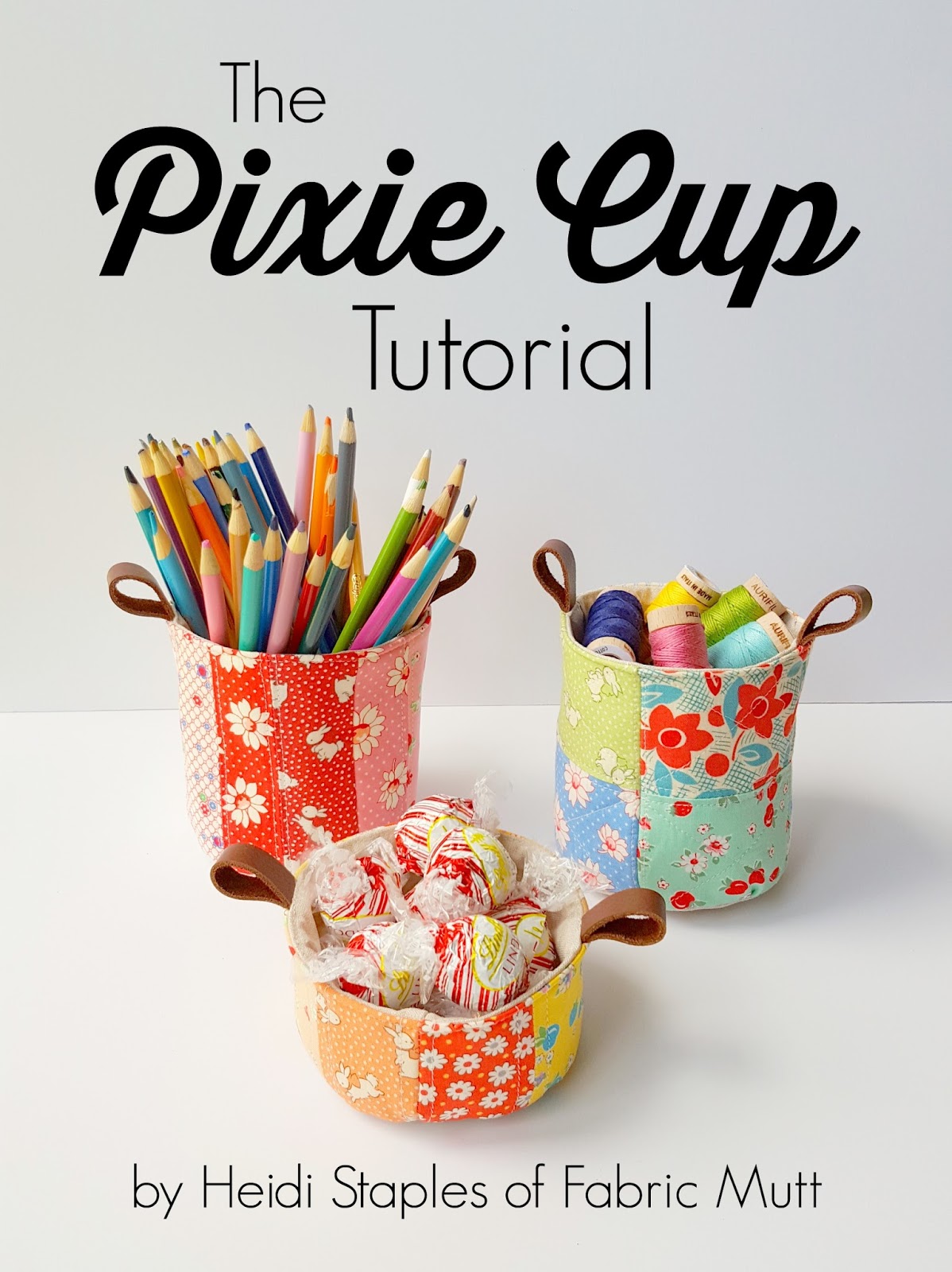 For the Gifts Sewing series, Heidi sewed an Art Caddy Tote and converted it into a make-up organizer!  She use some of Cotton + Steel's new fabrics which look adorable!.  Head over to Heidi's blog to read more about the bag!
Love it!  Thank you Heidi!
GIVEAWAY ALERT!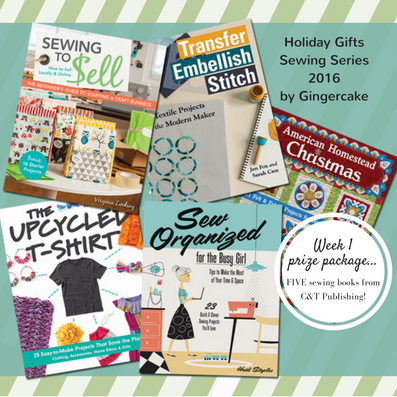 Since Heidi and I are both author's for C&T publishing, this week's fabulous giveaway is a set of FIVE books from C&T!  Included is my book, Sewing to Sell and Heidi's book, Sew Organized for the Crafty girl!  To enter the giveaway through rafflecopter, just leave a blog comment about what you want to make as a gift this year for the holidays!
a Rafflecopter giveaway