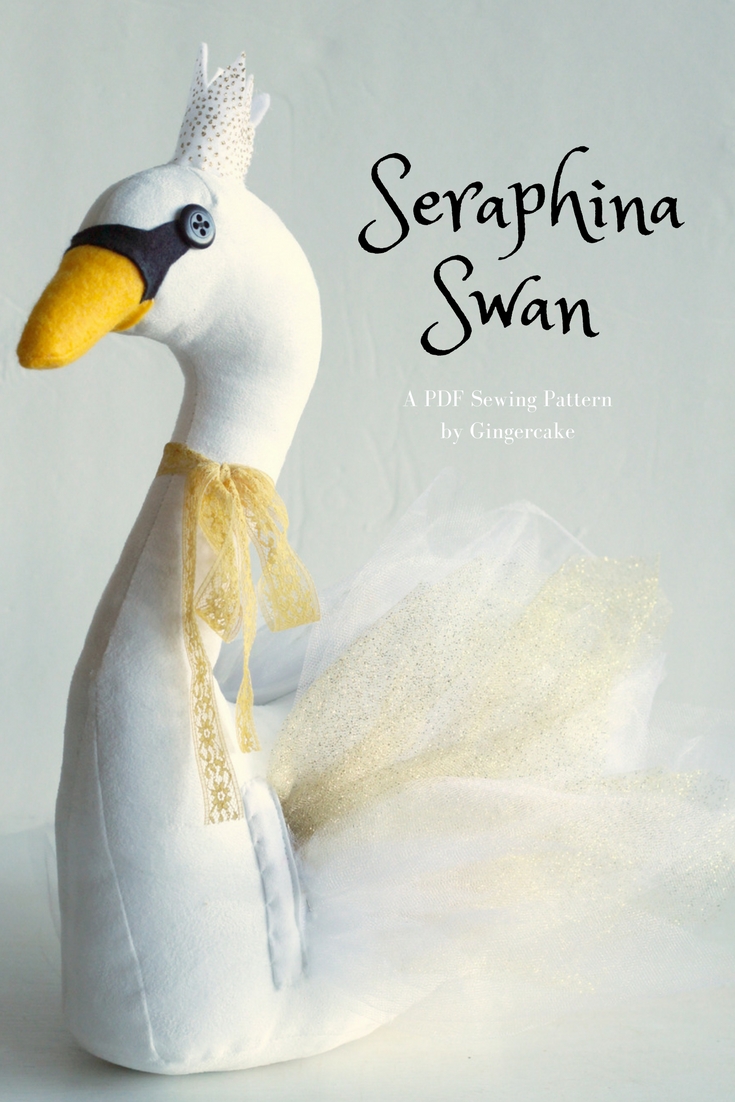 I am so excited about my newest sewing pattern, Seraphina Swan!  Swans are a favorite of mine and to bring this idea to life has been a really fun sewing journey.  The original pattern version has wings made from cotton or felt stacked together.  I love that version since you can mix favorite fabrics and give your personal style to your swan.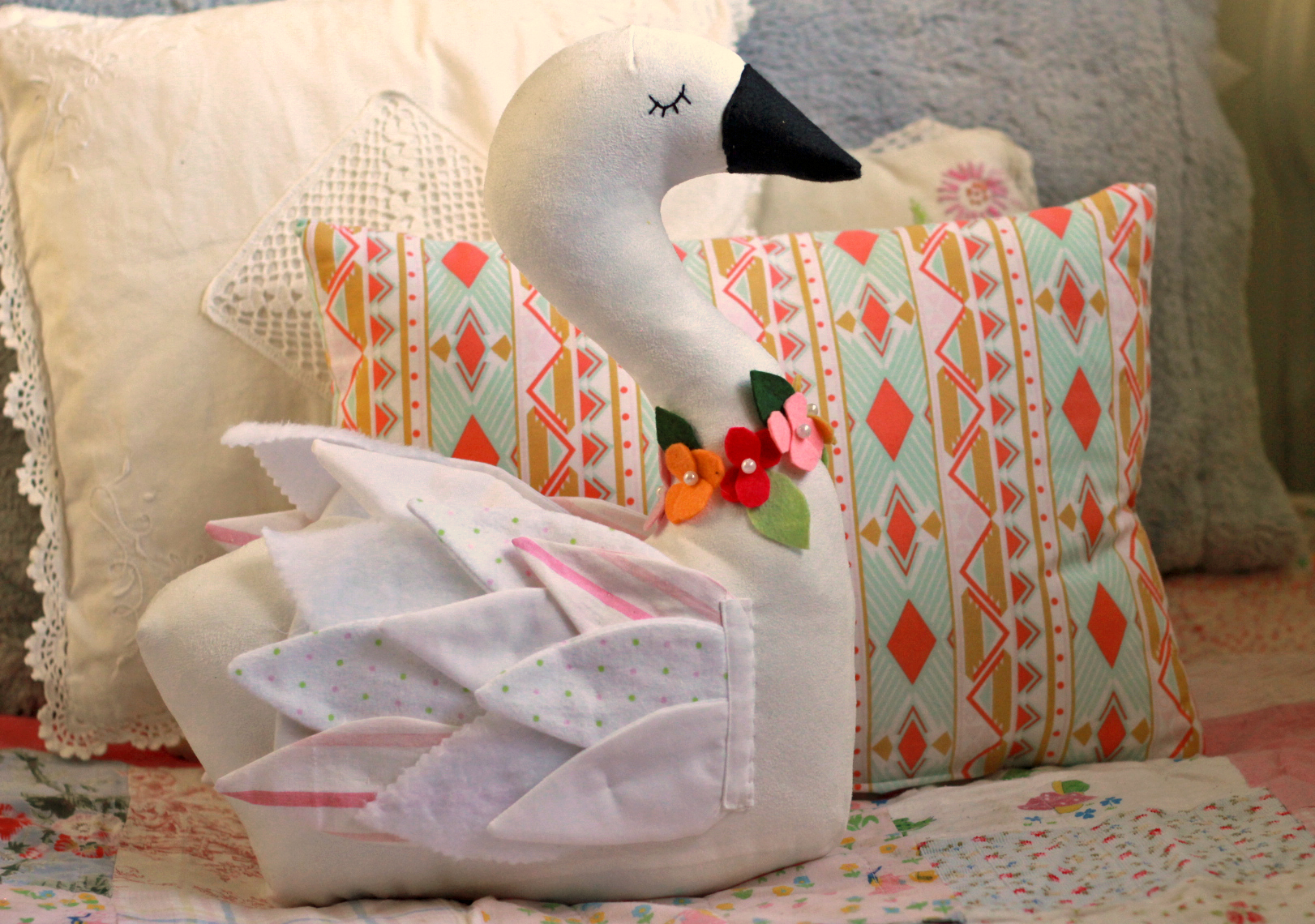 But I was also interested in making a dressed up version.  I came up with this gorgeous gal with her tulle wings and sparkly crown.  Do you want to know how to make your own dressed up version of the Seraphina Swan?  It is easy and fun (of course!)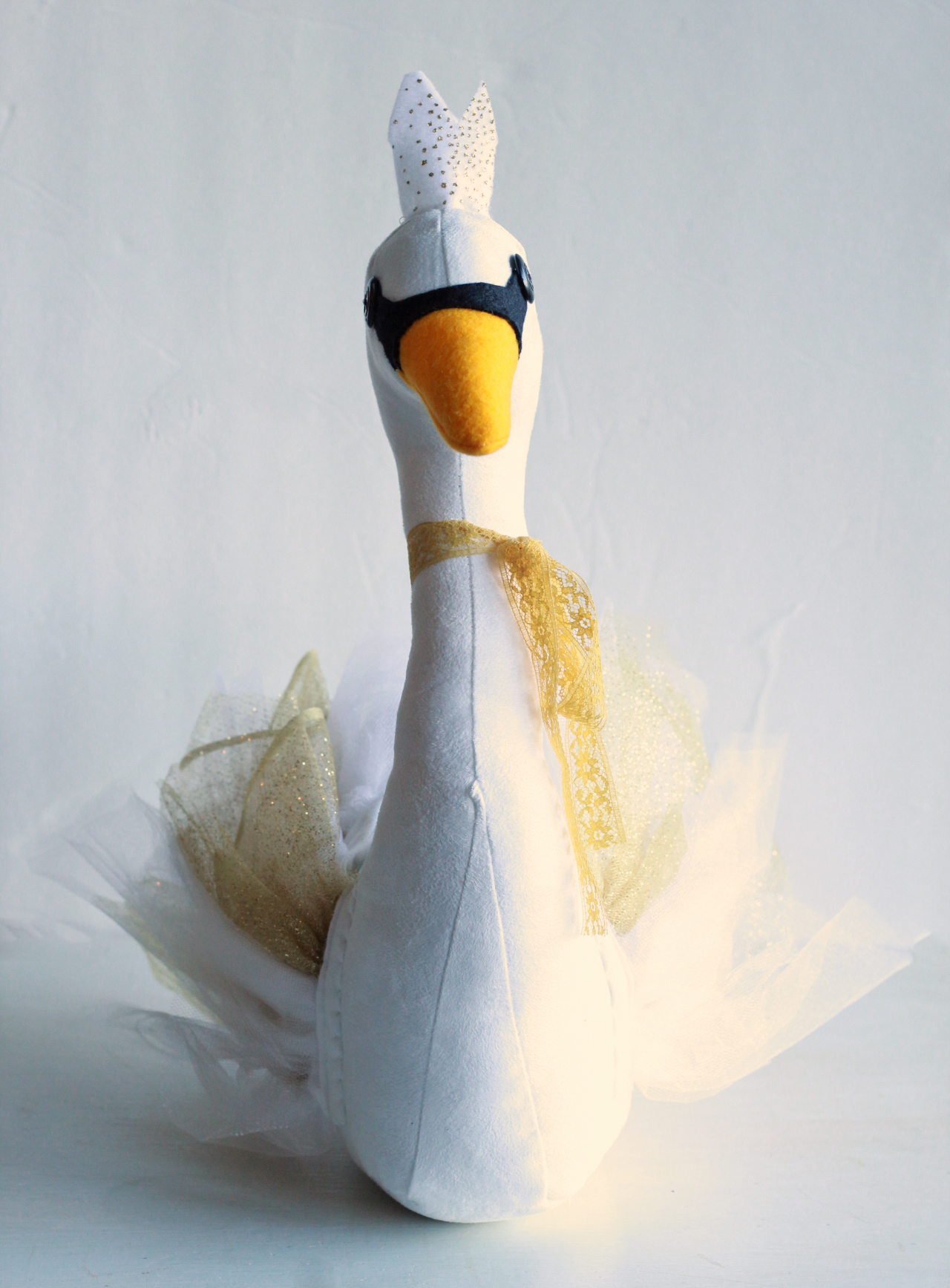 I have to admit, making the wings this way is even faster than the original version.  I used plain white tulle and gold glitter tulle.  These are both very easy to find at your local craft store.  I imagine it would be gorgeous is pale pink or dramatic black too!
Making these tulle wings is as easy as folding napkins 🙂 . Below are picture directions…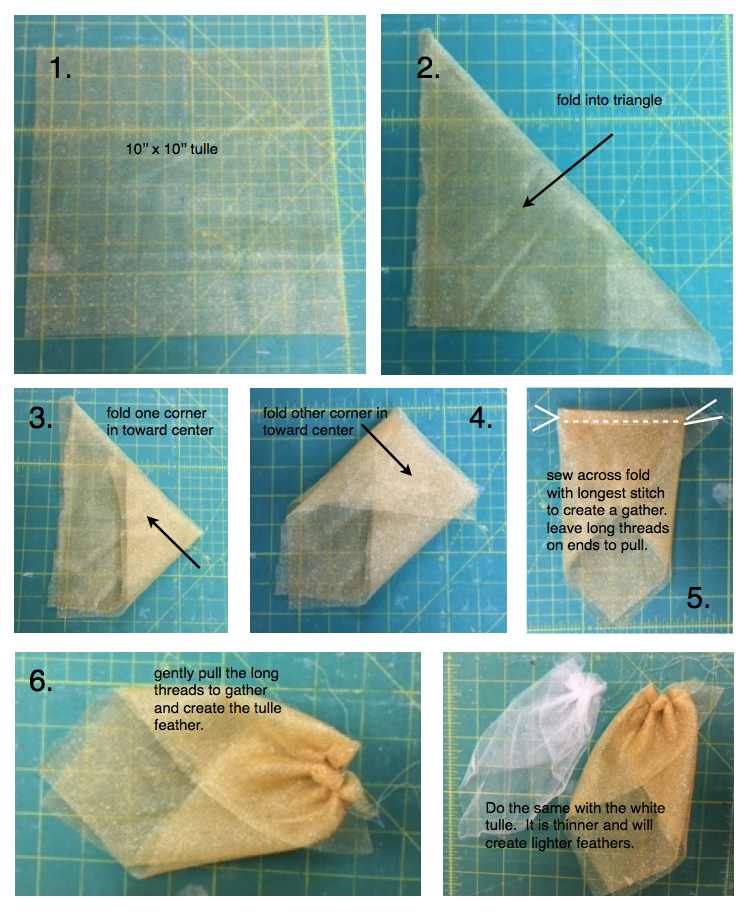 Now, just like adding the fabric feathers in the pattern, you stack these tulle feathers.  First 4, then three and then three more at the front edge.  I mixed in 1 gold "feather" in each layer.  I love how light and airy they look!  Continue with the binding just like in the pattern instructions.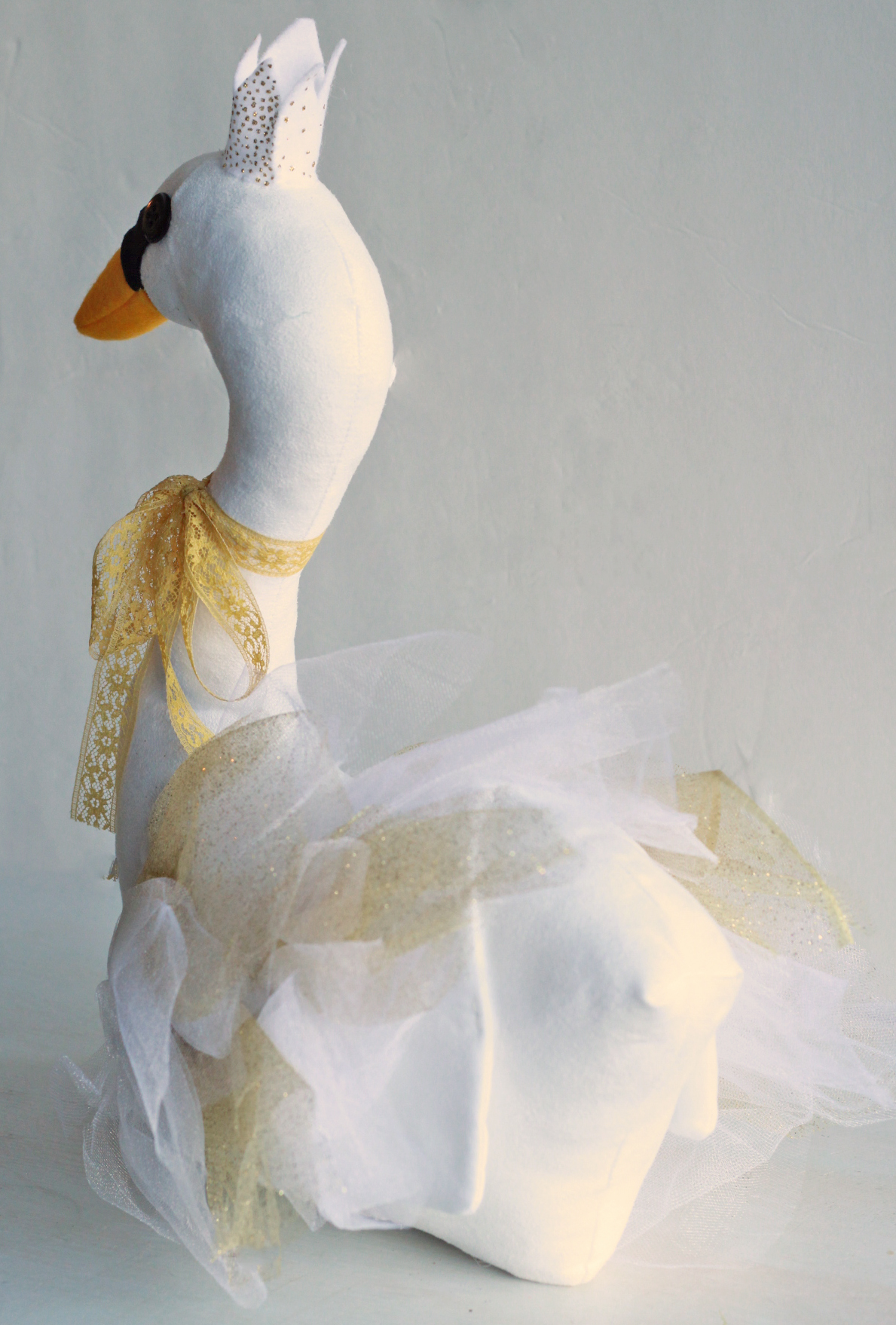 One extra tip for these wings- use a pressing cloth (just a layer of cotton fabric is what i used!) and press these wings flat after you have the wings finished and before you attach to the swan body.  It makes them less pouffy but you still achieve this pretty and floaty look.
Now for that cute little crown.  This can be accomplished in many ways!  I used a glitter felt from National NonWovens but the options for making a sparkly crown are endless!   Here is my version…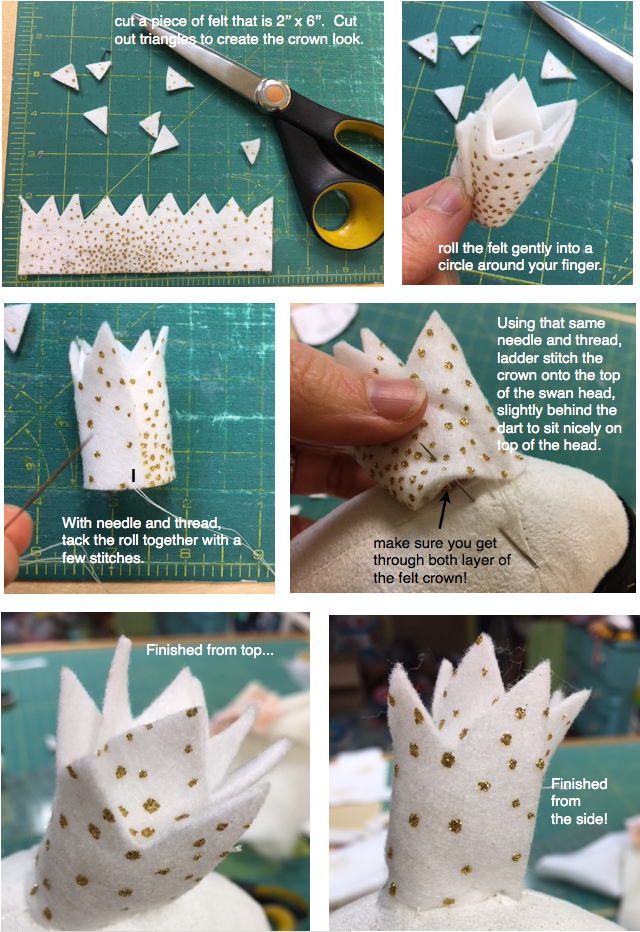 There!  It is so easy to create a beautiful swan!   Don't forget, now until November 16th, 2017 the brand new Seraphina Swan PDF pattern is only $5!  Don't you feel like making a swan today?? Let me know in the comments how you would dress up your swan.  I would love to hear your ideas.  If you make a swan, tag me on IG with @gingercakesews and using hashtag #seraphinaswan.  Or, send me an email!  I love to see your creations.