Cheery Fabric Chicken Tutorial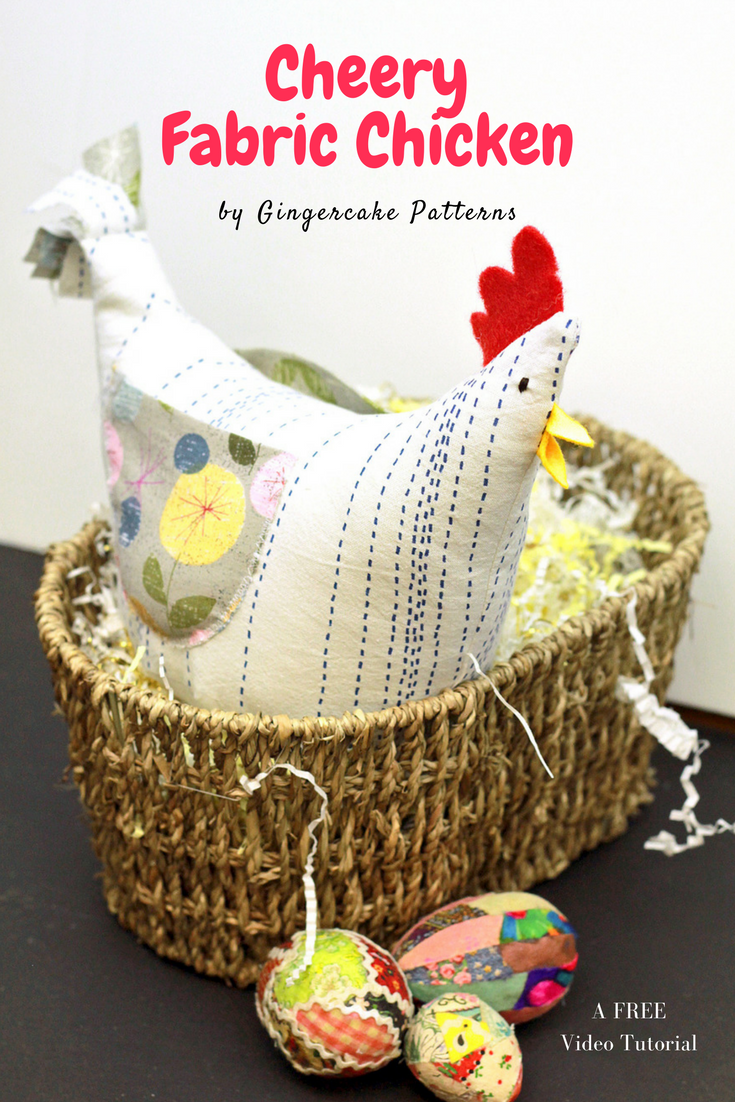 This is one cute chicken!  I don't know about you, but tons of my neighbors and friends have chickens now.  It may be that I live in a rural area that is still pretty close to Pittsburgh and lots of people around here love the whole hobby farm thing, but I know that chickens are super popular all over the country, right?
So, just in time for those hens to start laying again (and for my sweet neighbors to give me some fresh eggs!), I created this new video on my Youtube channel to celebrate our favorite domestic feathered friend.
Head over to my Channel (and subscribe for more fun sewing videos!) to watch the video!  Click below (on the highlighted letters!) to get the pattern pieces.  They are just 2 pages and make sure you set your printer to 100%!
Cheery_Fabric_Chicken_by_Gingercake