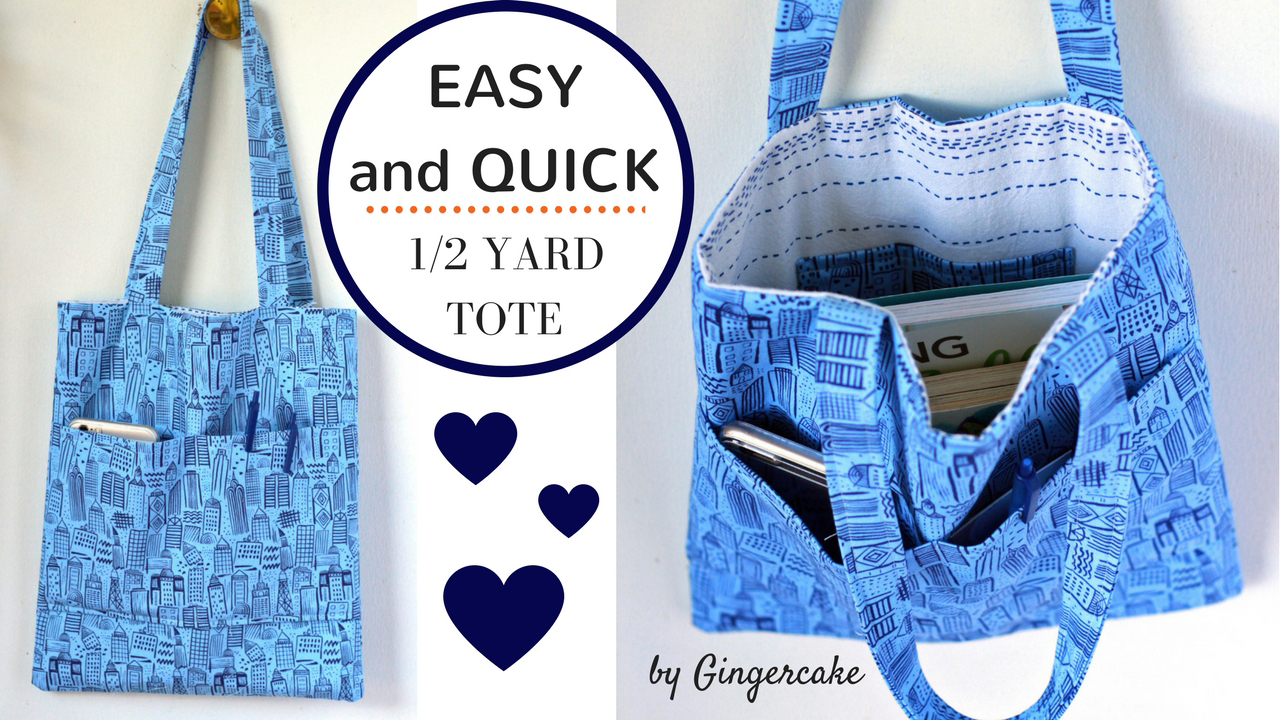 Does anyone else out there always click on the Pinterest recipes that say (for example)"BEST MEATLOAF EVER"?  I do!  I can't help it.  I think, if they claim it is the best, it must the BEST!  Well, I think this 1/2 yard tote is pretty great, so I am going to go ahead and call it THE BEST.  Haha!  I will let you be the judge but I may as well shoot for the moon 🙂
I am teaching a little sewing class to a few local kids.  They are so fun and I am really enjoying sharing my love of sewing with them.  Our first project was pin cushions and now we are making our second project, this tote bag!  I think it is perfect to teach them how to follow a simple pattern, learn
If you are coming from my Youtube channel, WELCOME!  If you are already a blog follower, head over to my channel and watch this new video and learn how to make this adorable tote bag.

You can download the cutting guide to by clicking on these BLUE words below.  Print out this page for easy reference when making these bags (because I KNOW you are going to make more than one!).
QuickEasy1:2YardTote-byGingercake
Here is the stabilizer I use.  It is my favorite now and I love only using that expensive fusible interfacing when I have too.  I love saving the $$$, the time, and I love how sturdy this stuff make my bags!  Here is for sale on amazon.
Here are a few more photos of the bag!  I used chambray fabric from Andover for the lining and the exterior fabric is from Blend fabrics.  I love this combo, don't you?  What would you use this bag for?  Library tote?  Piano bag?  Crafts on the go?  Let me know your thoughts in the comments!