For the past couple of years I have offered a kit to make a really cute (not ghoulish) version of my Modern Folksy Kitty Sewing Pattern in Black. This year I didn't offer the kit but I am offering the pattern on sale for just $5! I decided to share here how to make the yellow eyes and face on the kitty so you could easily re create this version.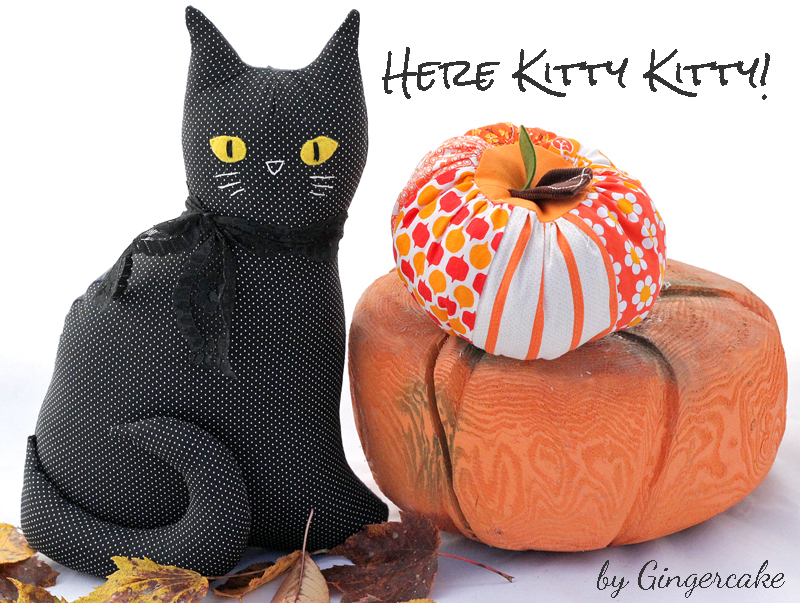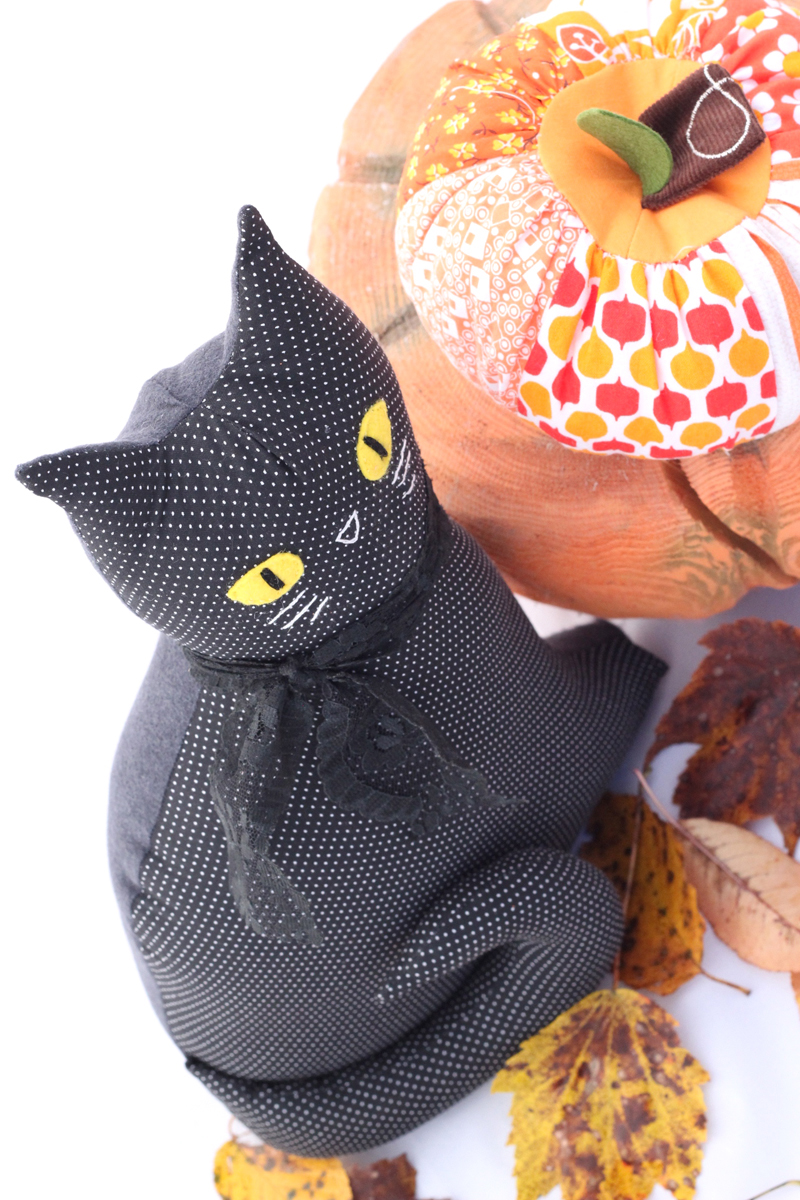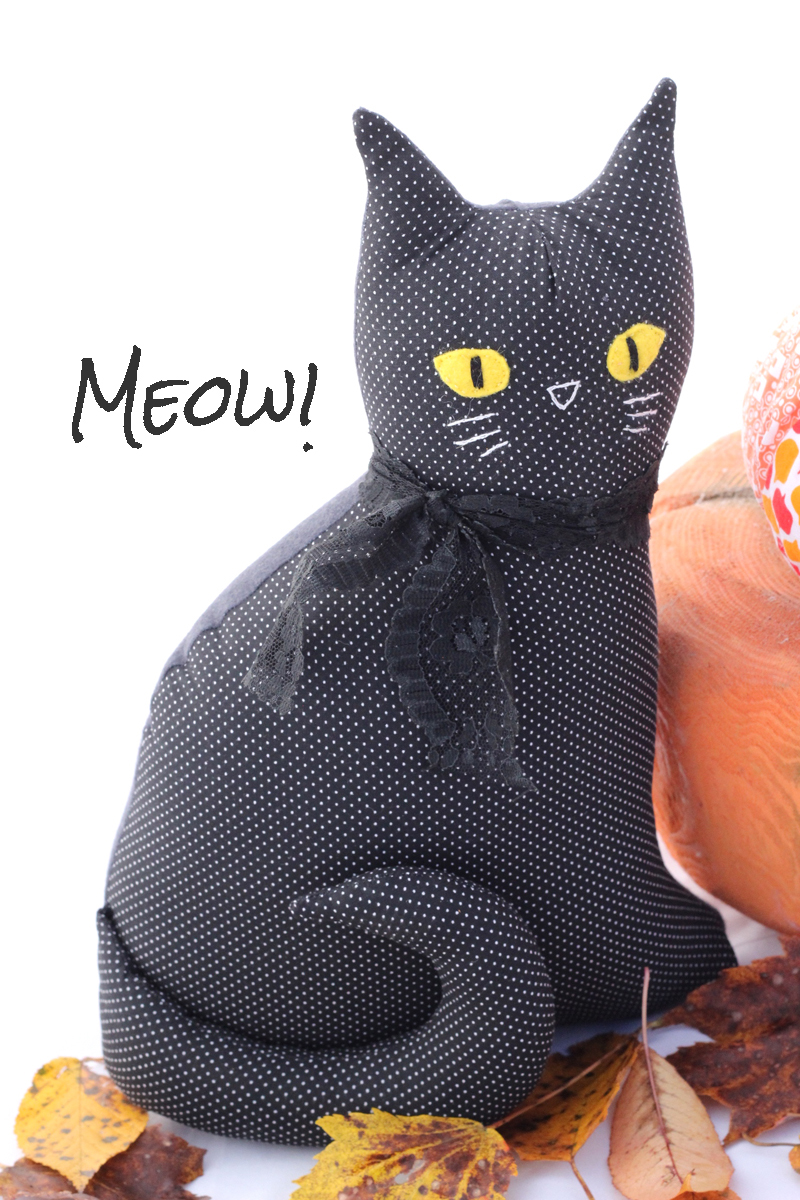 Here are some tips to learn how to make the kitty face~
Cut out the eyes from the yellow felt. Use an embroidery needle (a needle with a long eye) to sew the eyes onto the kitty using matching yellow embroidery floss. Use a split stitch to sew the felt to the kitty body.
Print out this PDF below as a pattern to cut out the kitty eyes
In the sewing pattern, there are links to help you learn these simple embroidery stitches.
After sewing on the perimeter of the eyes, use black floss (provided) to sew a satin stitch to make the eye center. Again use, the diagram on page 22 of the pattern to help with the stitches.
Enjoy making your black Kitty! I love how it is decor for Halloween but still pretty 🙂