About a week before Christmas, I made this new Youtube video over on my channel.  I wanted to make a follow up blog post to share what actually worked, what was added, and what did not happen!  I thought it would be fun to share how things actually turned out instead of just sharing how I hoped things would turn out!  First, the video…
To set the stage, here is our tree.  It was HUGE this year.  I actually had to re arrange the furniture!  Since I have 4 kids and a big extended family, usually we have presents over flowing under the tree.  This tree was so fat, the presents tucked neatly underneath AND, my 7 year old created a "cubby hole" under there to play with ornaments.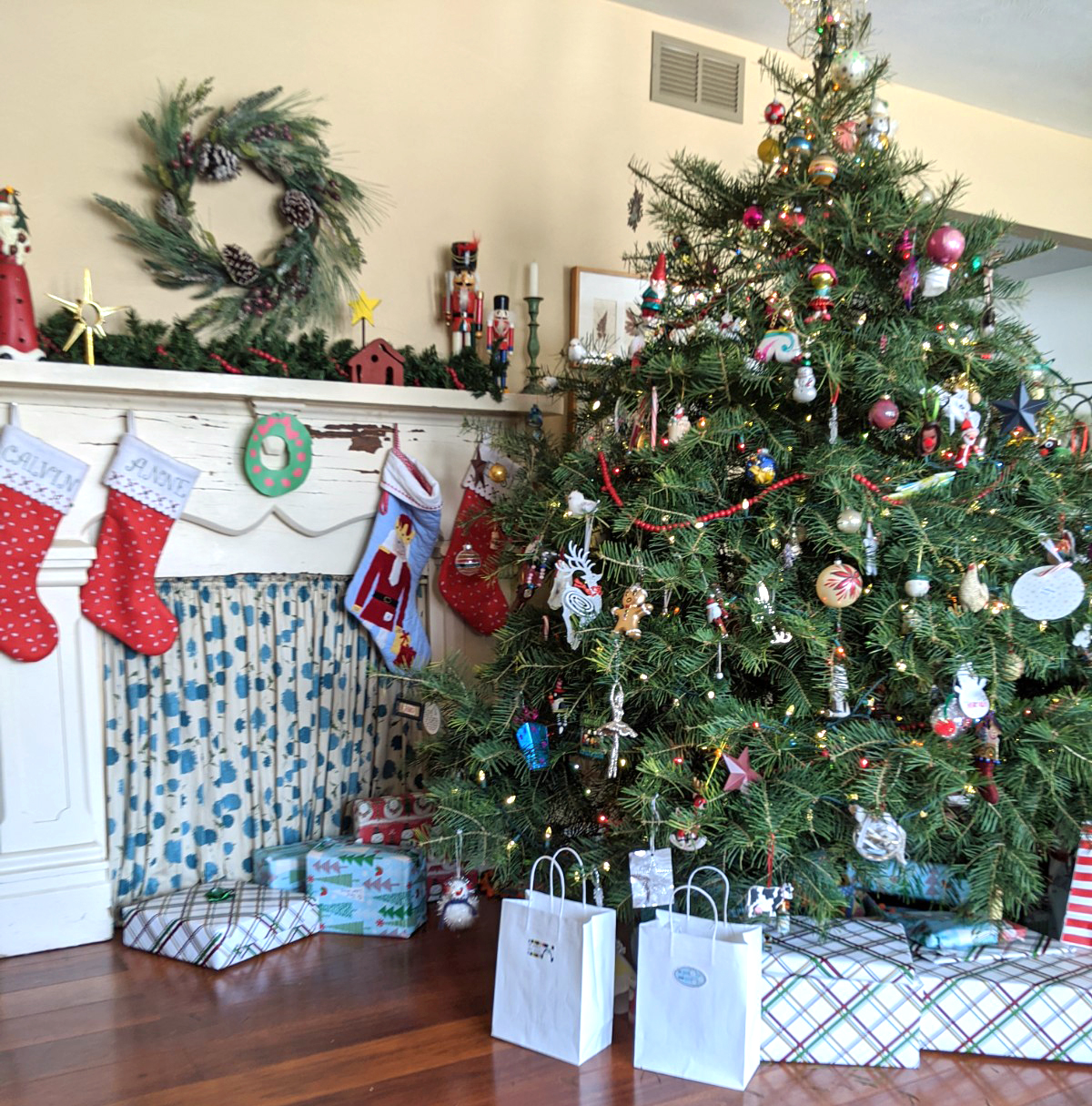 First, I did give the neighbors the bakery made maple cinnamon twists.  Yay!  Unfortunately the one I showed in the video was left out in my sewing room instead of going back into my freezer.  So, I had to give a plate of cookies to one neighbor instead 🙂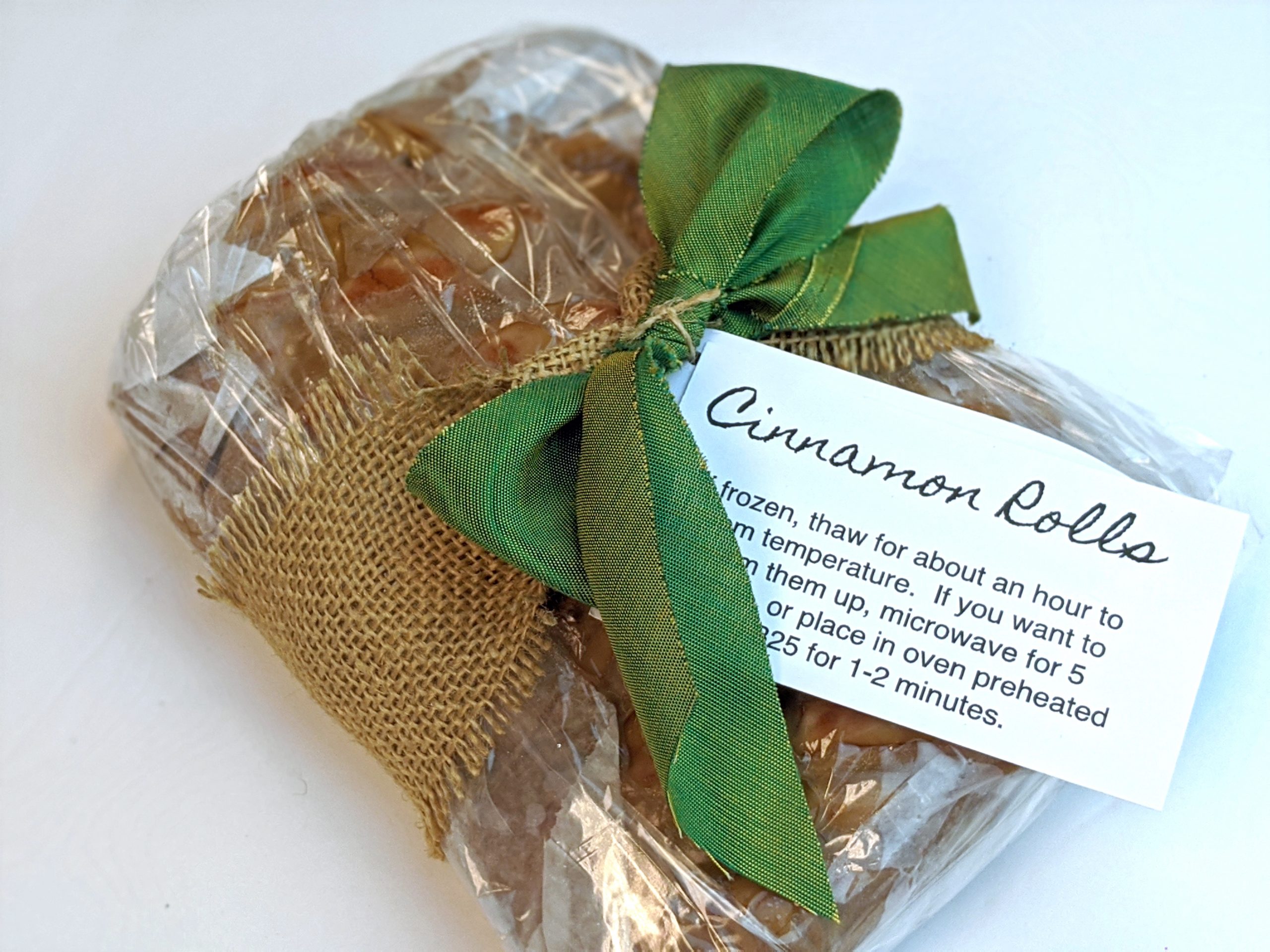 The napkins from Grandma Betty's table cloth were a big hit and very appreciated.  There was one issue that I did not take into consideration- I made so many and gave so many away that I DIDN'T KEEP ANY FOR MY OWN FAMILY!  Silly, silly me.  On Christmas morning, I though to myself, "I hope they are all using the napkins I made and thinking about Grandma!" and then I realized that we should be using them too.  Oh well!  I have so many cloth napkins already, I realized it wasn't a big deal.  But hopefully next time I will include myself in the sentimental gift giving 🙂
Looking for a great gift to sew for your family?
The Crayon Art Folio will be your new favorite pattern to sew for all the kids in your life!
The PLAY TENT was a big hit.  She is still playing in it almost everyday and enjoying keeping her big brother away (at least partially).  Santa decorated it with some little fairy lights, blue glittery tulle, and sparkly silver ribbons.  So, that was a big victory as far as compromises go.  Yes, a handmade one might have been prettier but this one is still very nice!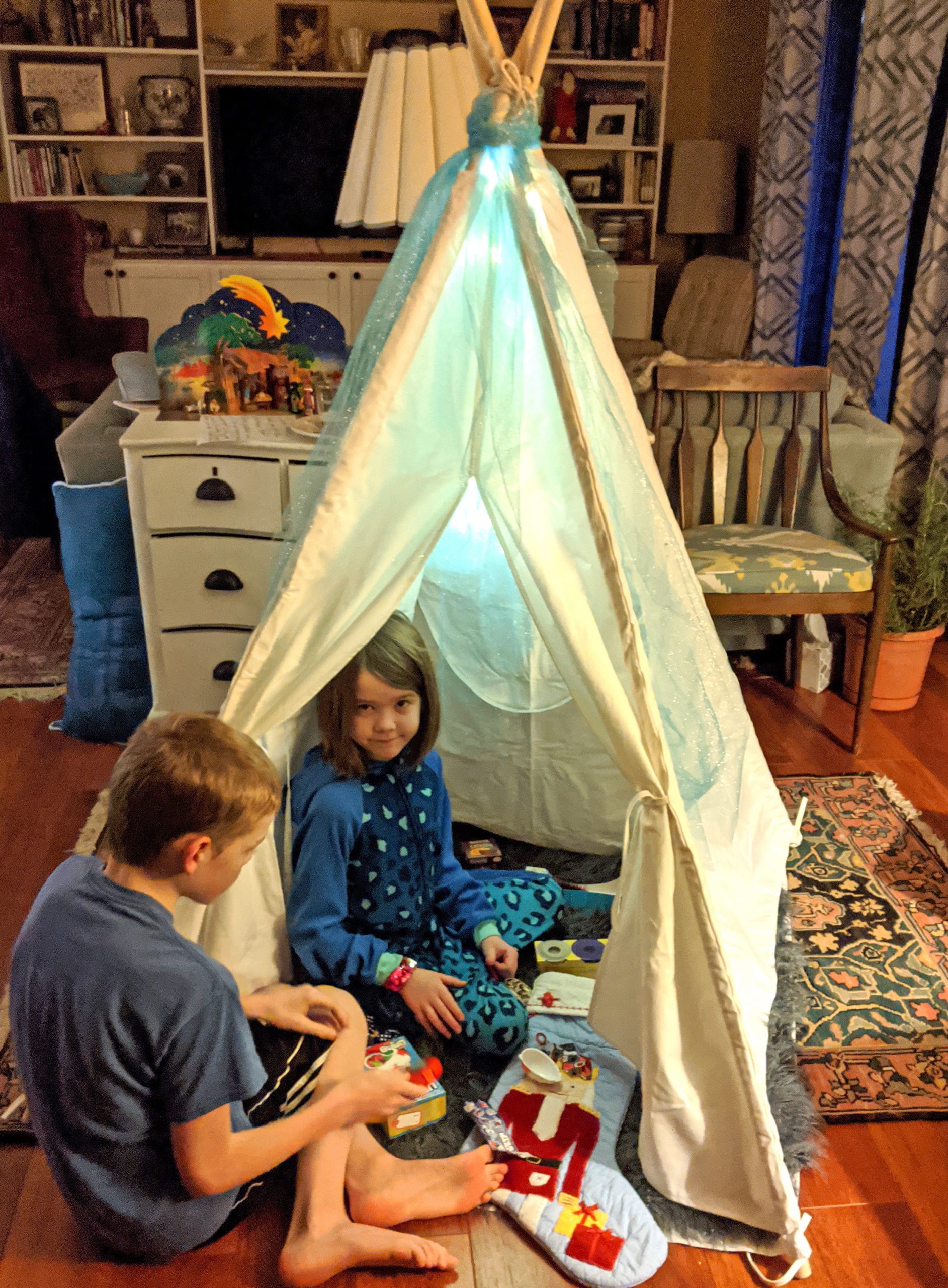 I did end up sending my sister the Misifts Market "mischief" box.  That is the one you can gift.  My brother lives in Tennessee and I was not able to send one there.  She loved the box and had a lot of fun cooking the new things.  I was a little nervous because there was no email to say it was on its way or a gift note to fill out.  But this company just began in 2018 and it is growing really fast.  I just got another box today and it is so fun to open up that huge box full of fresh and gorgeous fruits and veggies.  We get the "madness" box every other week which is perfect for our family.  You can use MY LINK to get 25% off your own box and then I get 25% off my next box too!  Cool, right?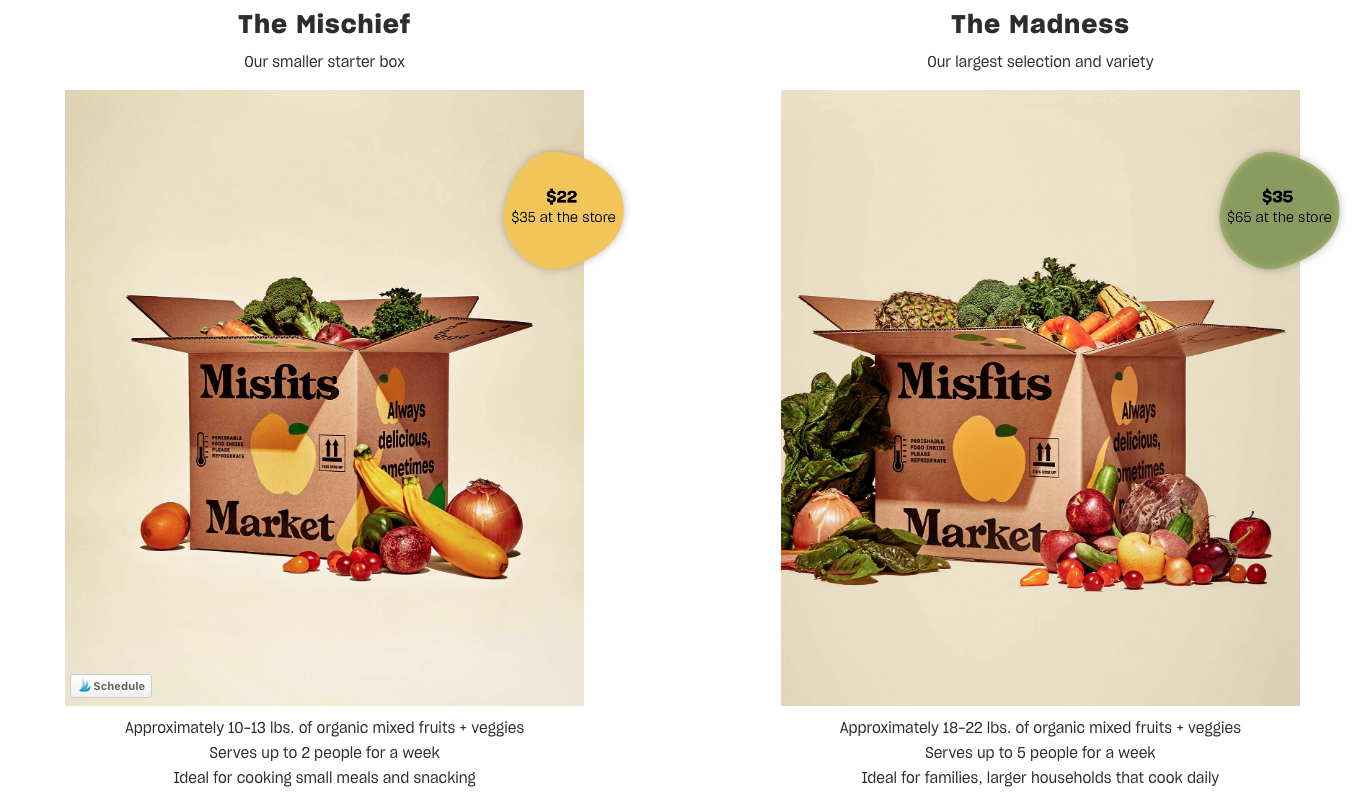 On Christmas eve day, I realized that I had begun but not finished a doll for my newest neice Norma.  I had made the parts but not sewn it together about a month ago.  Yikes!  I was able to throw it together and I must say it turned out precious.  This is the doll pattern from my newest book, More Sewing to Sell.  It is very fun!  And, like all the patterns in my book, you can make these to sell yourself 🙂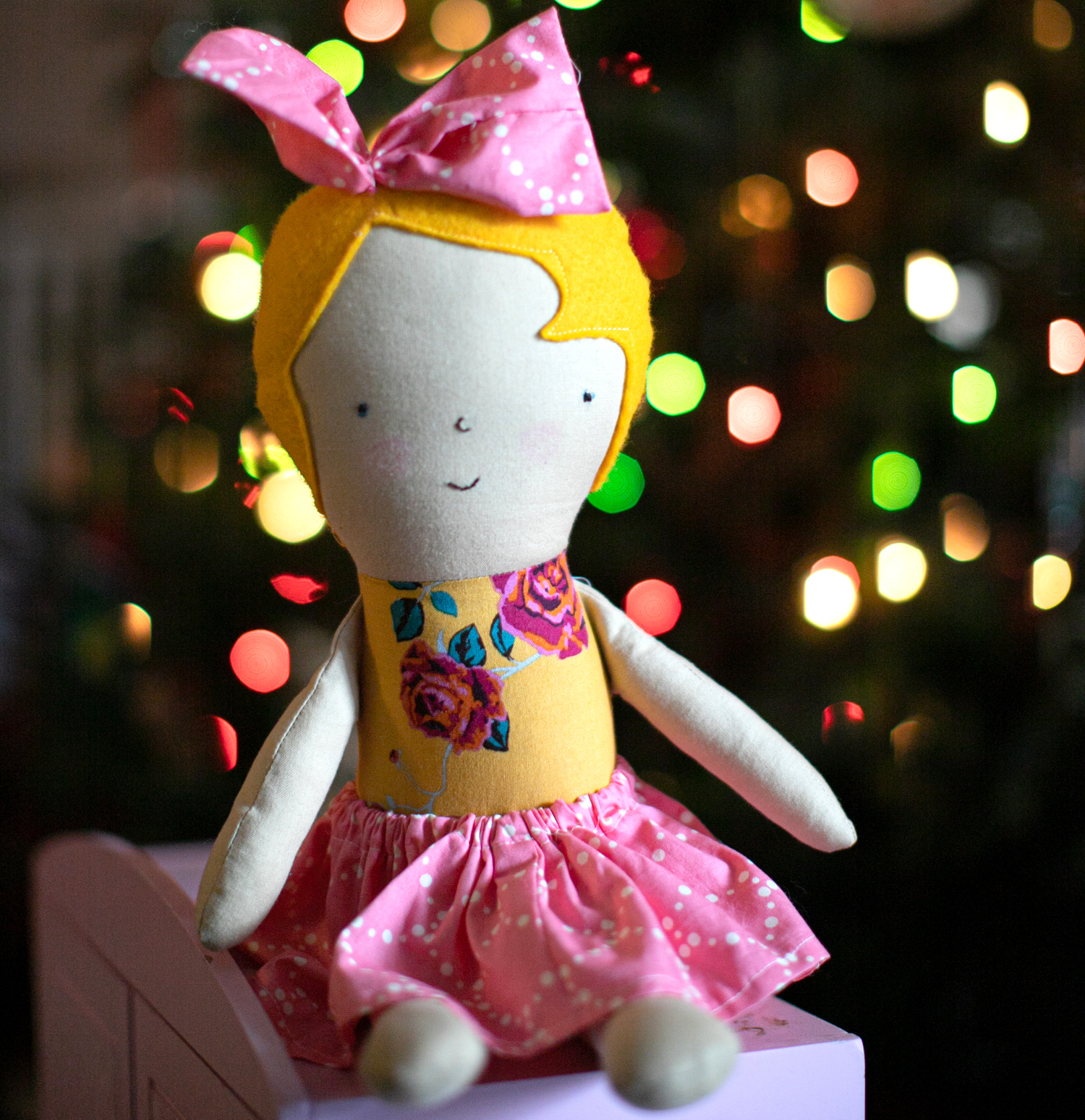 Have you been dreaming of starting your own sewing business?
All the info you need to start your dream business off on the right foot!
Our Christmas cards came in too late and that was a disappointment.  I decided to save a few bucks and ordered from Sam's Club.  I put my order in on December 5th.  The cards didn't come in until December 24th and by that time I was pretty much over the idea of sending out cards.  My husband suggested we still send them, but by then it was an annoying chore instead of fun and thoughtful, so I told Sam's I didn't want them.  I feel like Christmas card should be sent with love or not at all- at least that is my theory on them.  The good news is that I have a really nice family photo (thanks to Maureen) and 100 Christmas stamps ready for next year!   I made this card just for you all 🙂 . It was created on Canva which I may go ahead and use next year becasue this is pretty cute, right?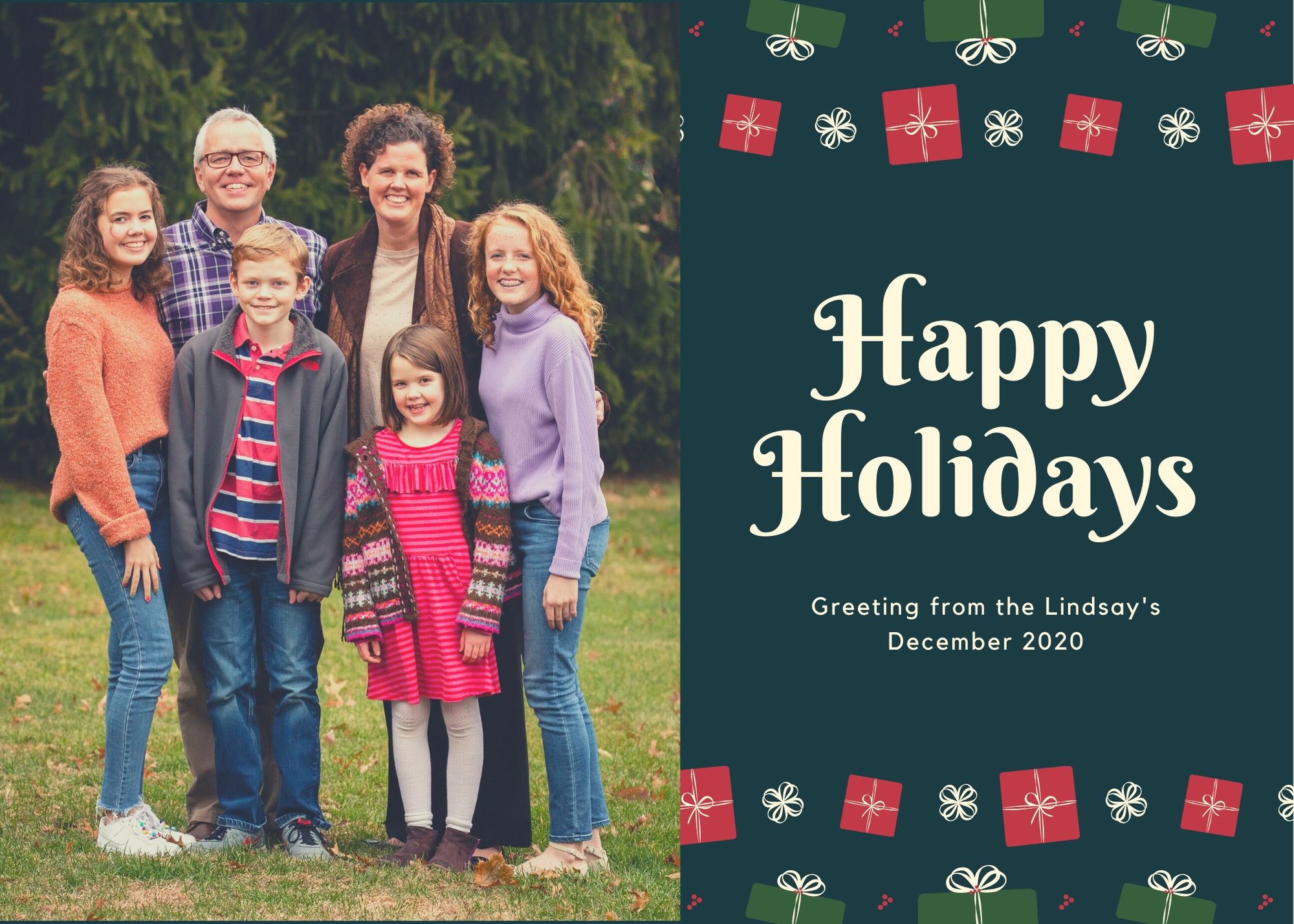 Finally, I did not end up making the matching PJ bottoms for my girls (and me).  I still hope to make them though over the next few weeks.  Maybe a MLK day gift?  I hope you all had a happy and peaceful holiday!  Please let me know how your plans went.  Did you get it all done?  Did you create something special you are proud of?  I can't wait to hear from you!