We are trying to get into the Halloween Spirit over here!  I am not much of a scary decorator for Halloween- I like keeping things cute!  I used the Dolly with Style pattern from my book, More Sewing To Sell.  It was really easy to convert it into a cute witch!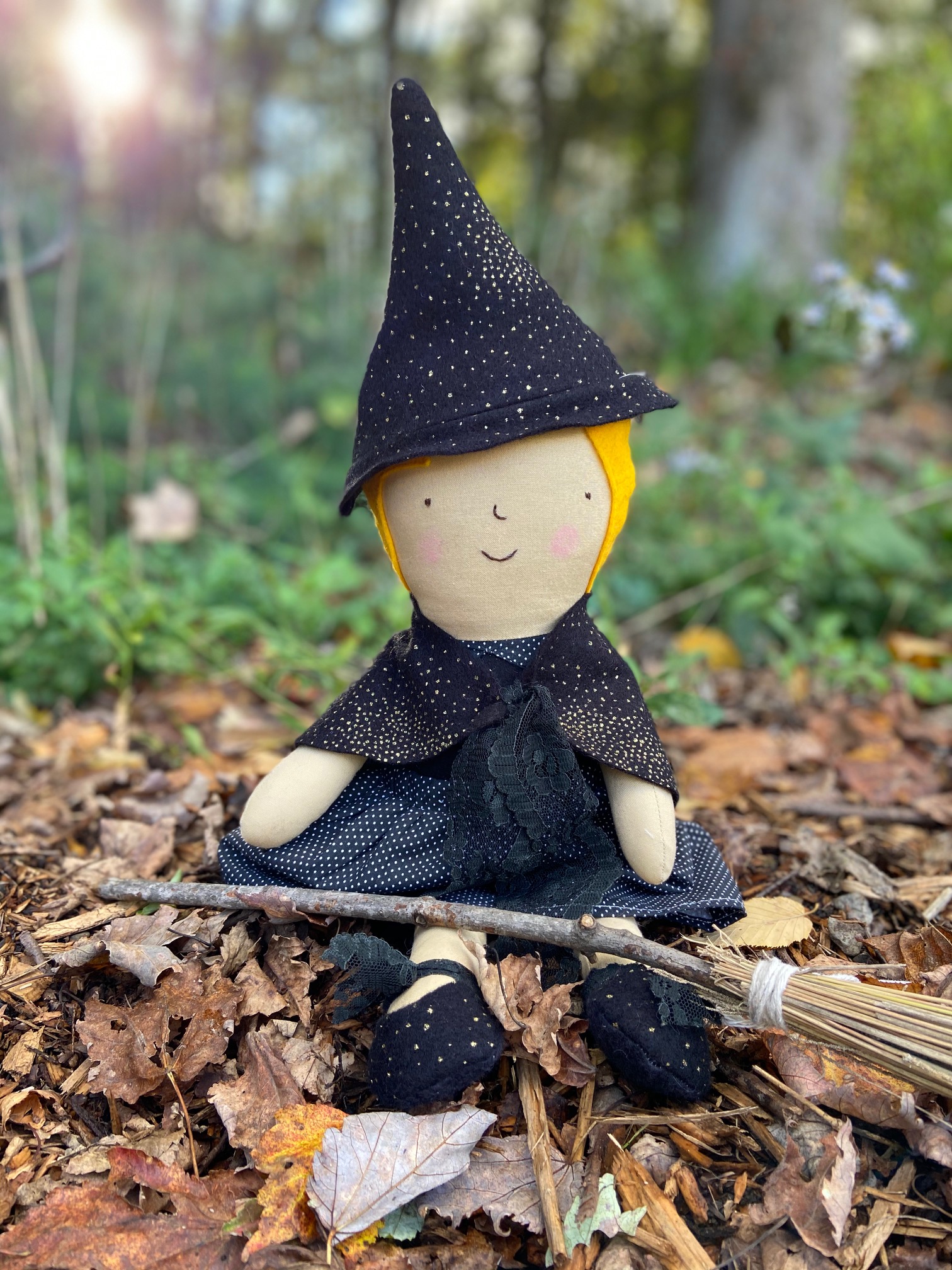 Dolly with Style is fun because you can change her outfit. I gave this one a black bodice and a black polka dot skirt. Then I made her a cape with felt. The hat was a challenge though ! Since the dolly with style's head is just 2 circular shapes sewn together, the hat top was easy- just 2 trianges. But the brim of the witch hat took a little more figuring. I ran out of this cute sparkle felt though and had to just go wtih what I had. If I had one more chance, I'm sure I could have made it better. But guess what?  The little person playing with this doll doesn't even notice and loves it just the way it is.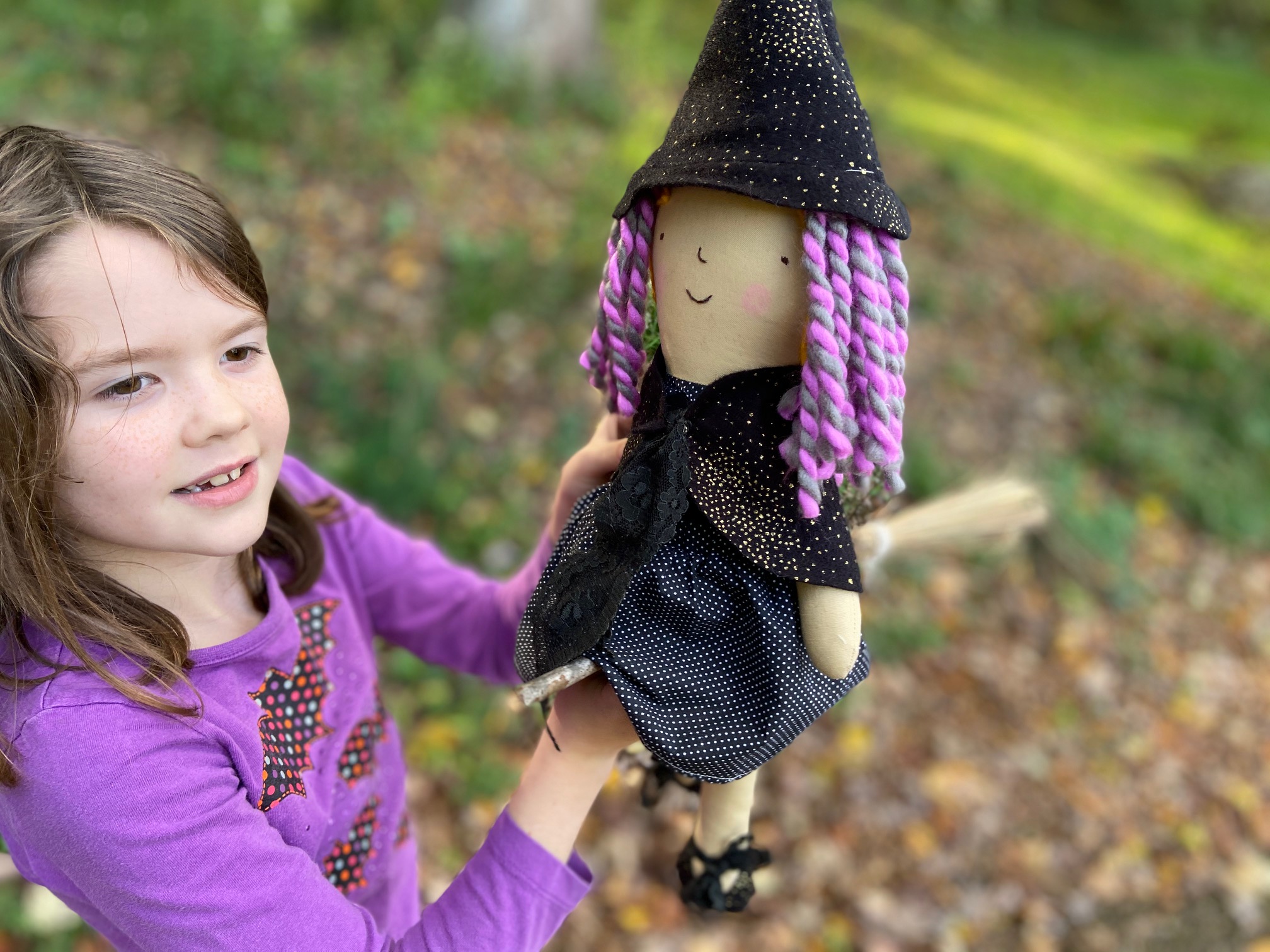 We also made her a funny little witch wig. Marion likes to pretend that she is a real girl witch who dresses up in her wig to go out and trick people. Haha! Love it. The wig is made like this yarn mane I made for the Magical unicorns.  It's cute because it just ties around the head and hides under the hat 🙂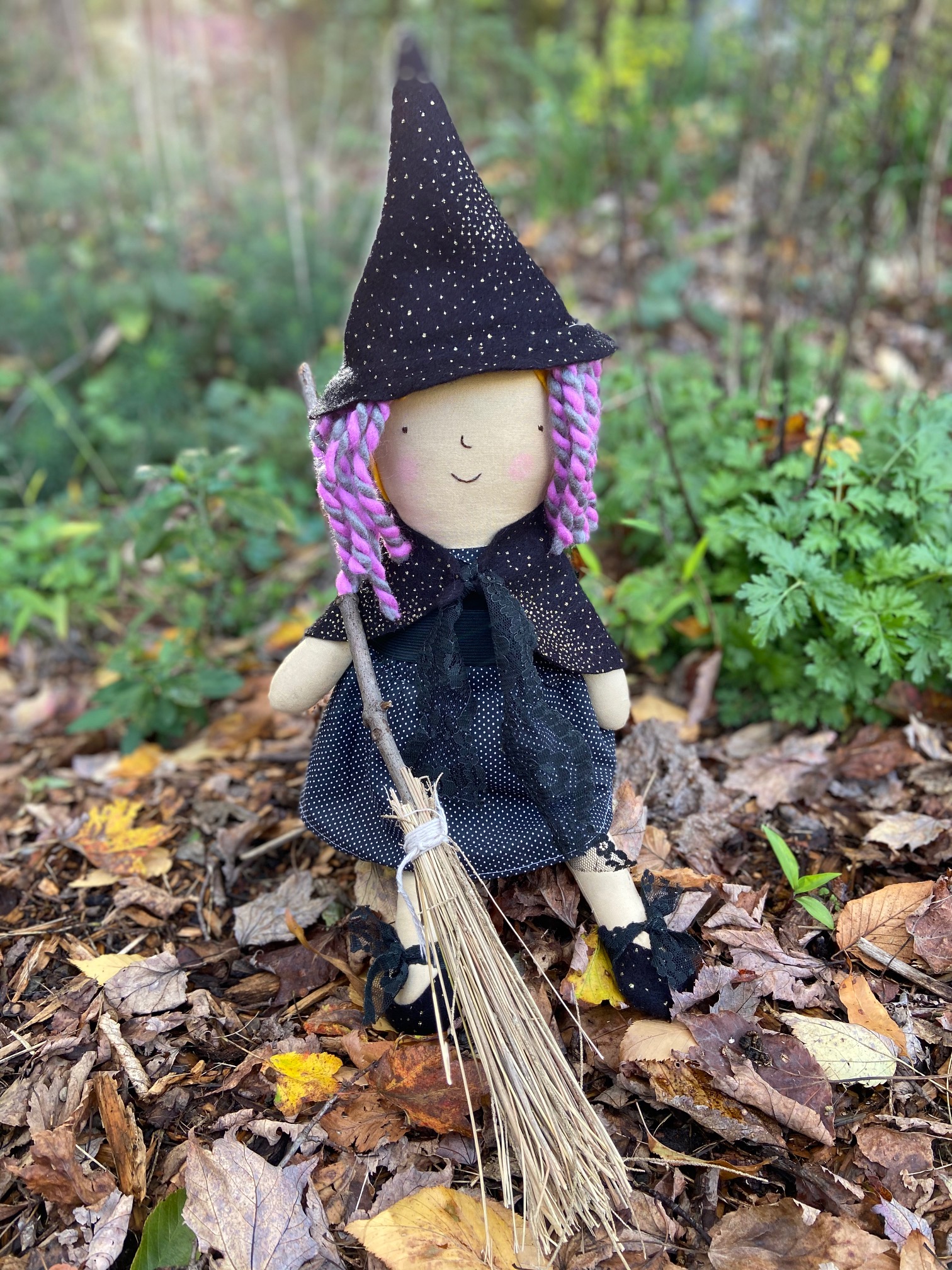 Want to make more like this?
I have a great pattern to take your skills to the next level!
I hav emade this dolly a bunch of times.  It is easy and always loved by the little ones in your life.  These dolls below where made to sell in a show.  They were a big hit!  Let me know what you would do to change up this doll- I could have gone all out with green hair and striped legs.  That would have been cute!