Awhile ago I created some yellow scrap fabric yardage and showed you all my method over on THIS youtube video.  At the time I wasn't sure what to do with that piece.  Maybe another pillow?  Make it larger to make a baby quilt?  I finally decided on a new set of hot pads.  I don't know about you but my pot holders always get stained and ugly eventually.  But the bright side of that problem is that it gives you an opportunity to make new ones!  Well this weekend I sewed those new pads and I love their scrappy yet coordinating look…
Here is that original video in which I show you my method of sewing a balanced scrappy piece of fabric yardage…
Want to make more like this?
I have a great pattern to take your skills to the next level!
The original piece measured about 16" x 24".  To prepare the piece for hot pads, you will need to add a layer of insul bright batting and a layer of cotton batting behind the scrap fabric piece.  Then add a solid  fabric (I used yellow) to the back-  just like constructing a quilt except the added insul bright batting.  Then quilt!  I quilted the whole piece with wavy lines.  Cut the pieces. to the following measurements below…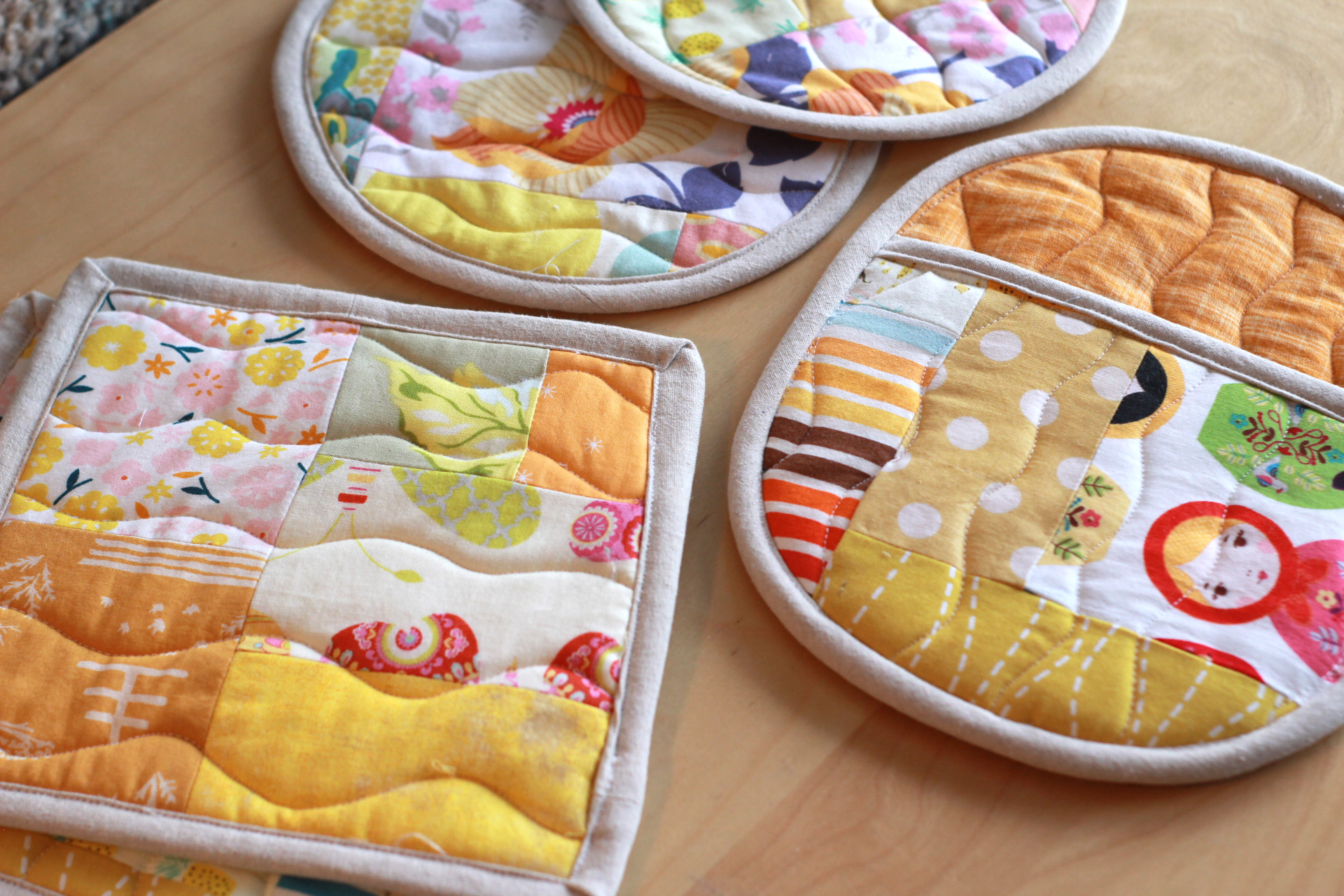 The circles are 7.5" diameter and the squares are 7.5" x 7.5".  The oval one is 9.5" x 7.5" for the large side and 7.5" x 6" for the small side.  That one has a pocket.  On the oval piece you can see the backing fabric I used.  For the binding I used a natural cotton- onasburg I believe!  The binding is cut to 2.5" on the bias for the curved for the rounded pieces and just with the grain for the square ones.  The oval pot holder project can be found in my book, Sewing to Sell  if you want more detailed info on that project.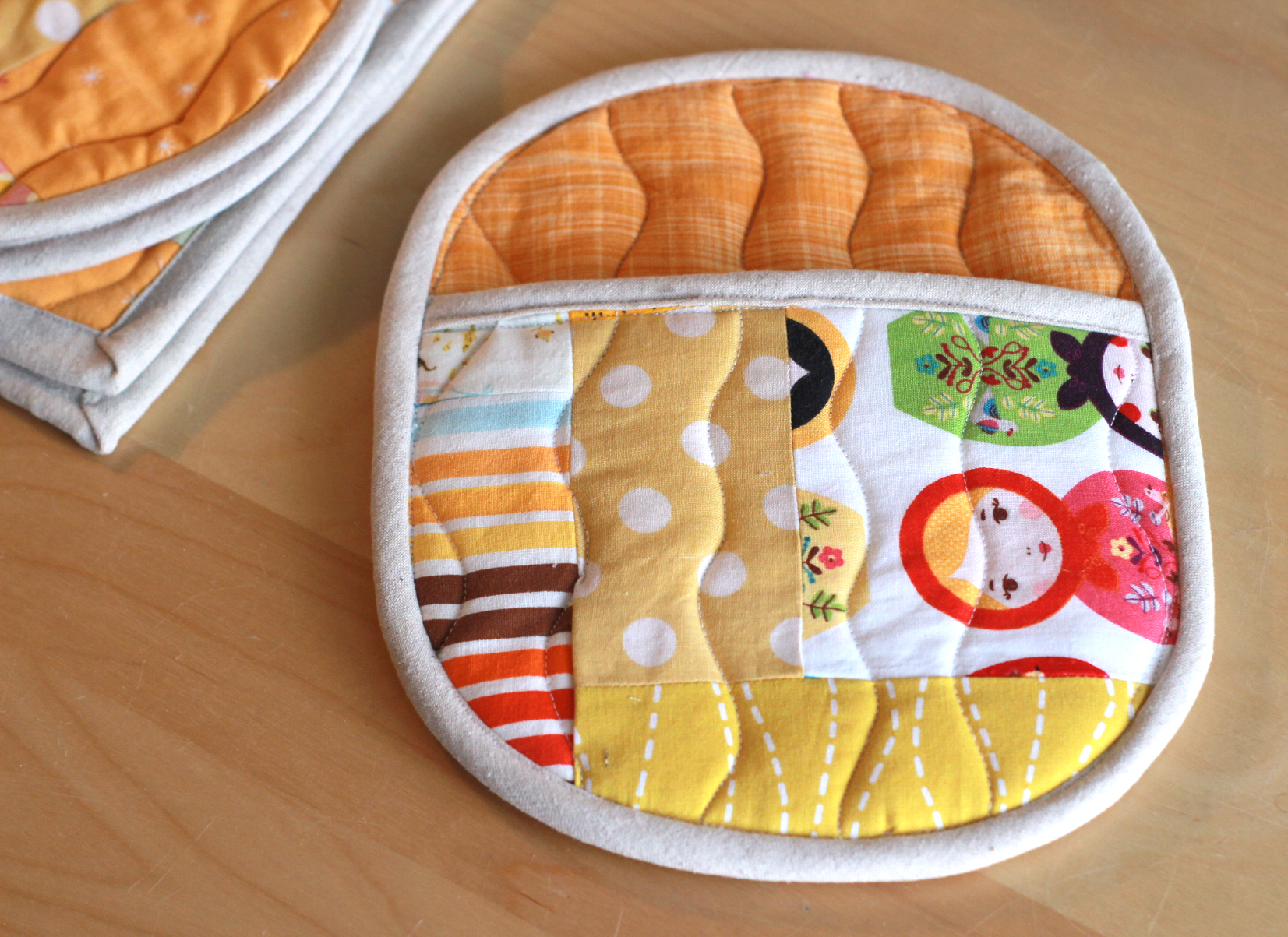 It is a little challenging to bind the pieces since it is thicker with the insulbright batting- especially the oval pad.  One way to fix this is the trim the seams down after you sew one side of the binding on.  The binding method I use is described HERE on Jeni Baker's blog.  If you do end up trimming down the bulky batting don't be too agressive!  You do need enough to fill the edges in 🙂