My oldest daughter has basketball early on Saturday mornings in January and February and I used this time alone with Anne (it is hard to separate those 2) to make some February crafts that I saw on Pinterest.  For awhile the kids were into building card houses and that gave us a stack of mixed up playing cards with out any of them being complete sets.  I read that the founder of pinterest hopes that it using his site will help people to spend more time doing and less time on the internet.  Because of that, I am trying to harness that hope and do some February crafts since I spend A LOT of time on pinterest lately!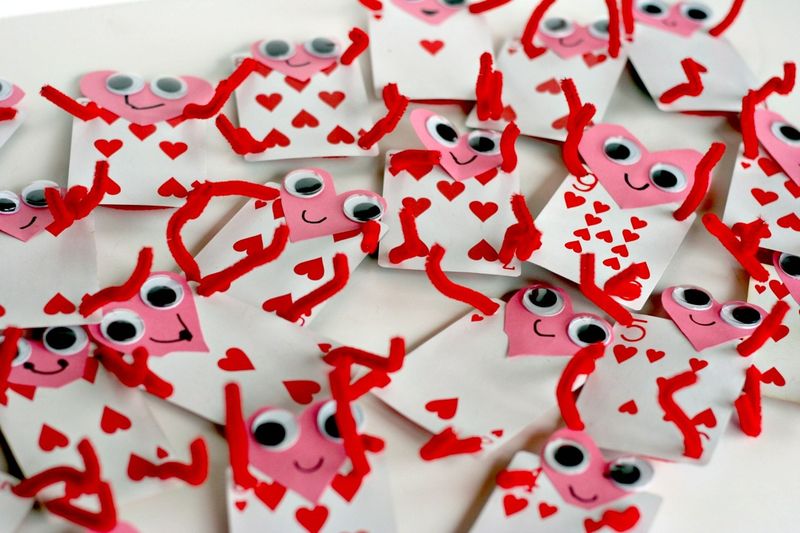 Anne cut the red pipe cleaners in half.  Then I cut out the hearts.  Next Anne drew faces on the hearts.  I punched the holes in the cards.  Anne poked the pipe cleaners through the holes.  I put the glue on the cards.  Anne put the hearts on the glue.  I put the glue on the eye spots.  Anne glued the googly eyes.  We chit chatted the whole time and it was really fun.

The project recommends small googly eyes but we used big ones.  They make the valentines even cuter! we loved making these cards into little Valentine people!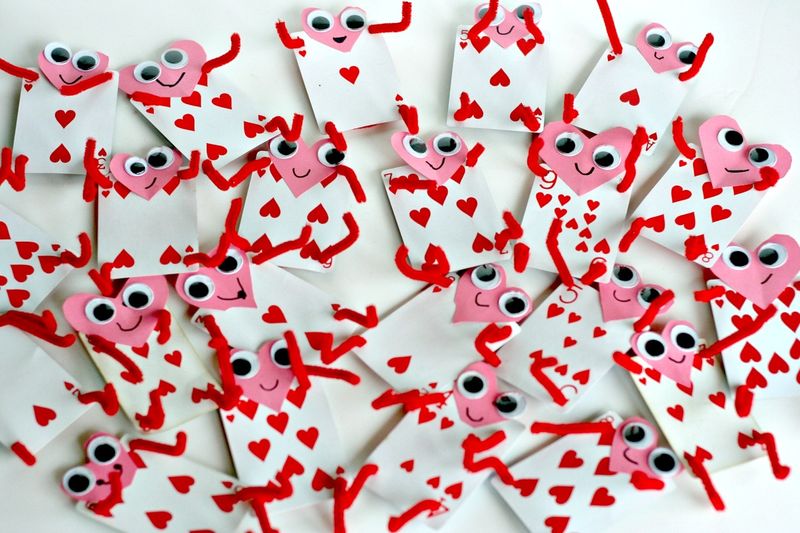 Googly Eyes
Is it just me or do these make you feel happy too? They are the perfect craft for this gloomy February day! Anne wants them to be holding lollipops so I will have to get those before her school party on Friday.  Not sure why schools don't do these parties on the actual holiday (making it more of a February party) but that is a whole other discussion!
I am thinking googly eyes make EVERYTHING awesome (especially this February craft with my sweet Annie) and this video shows it!