My 2 year old does love the backpack.  Very much!  These photos are just taken with my iphone before she left the house with Daddy this morning.  Not too shabby for a phone, right?  And yes,  she chooses her own outfits, of course!  Nothing wrong with this wild mix of prints, right?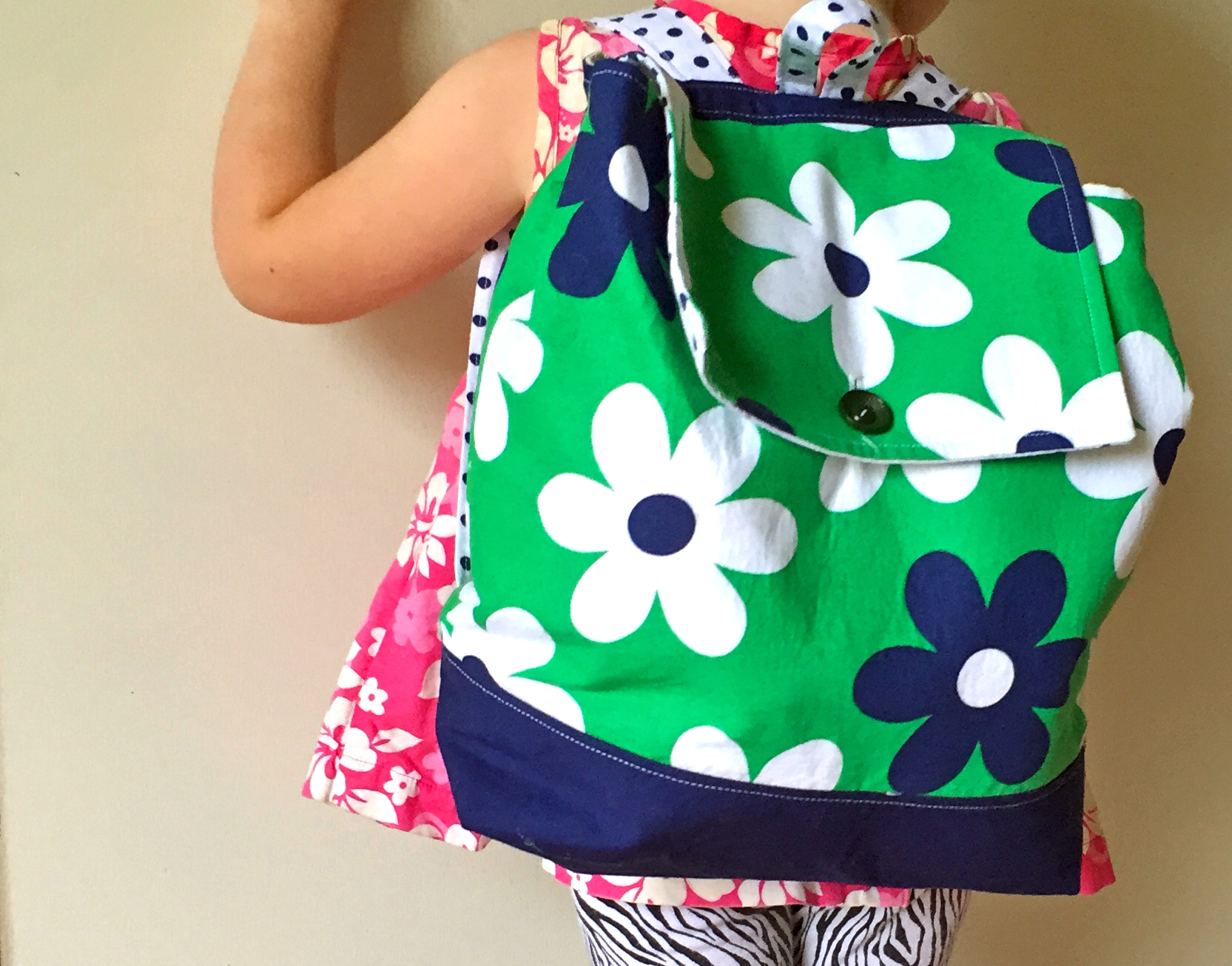 We filled this one up nice and full so you could see how much it can hold, and how it looks on a little body.  It's a nice size for her to grow into but not too huge for wearing now.  That is why it's a good idea to take the time to make the adjustable straps although certainly not neccessary!
What can you stuff in there you might ask?  Books, dolls, blankie, crayon folio and of course, a one eyed orange kitty that has to go everywhere!
Here is another adorable version of the kids size backpack made by a lovely new sewing friend and tester, Amelia Masdin…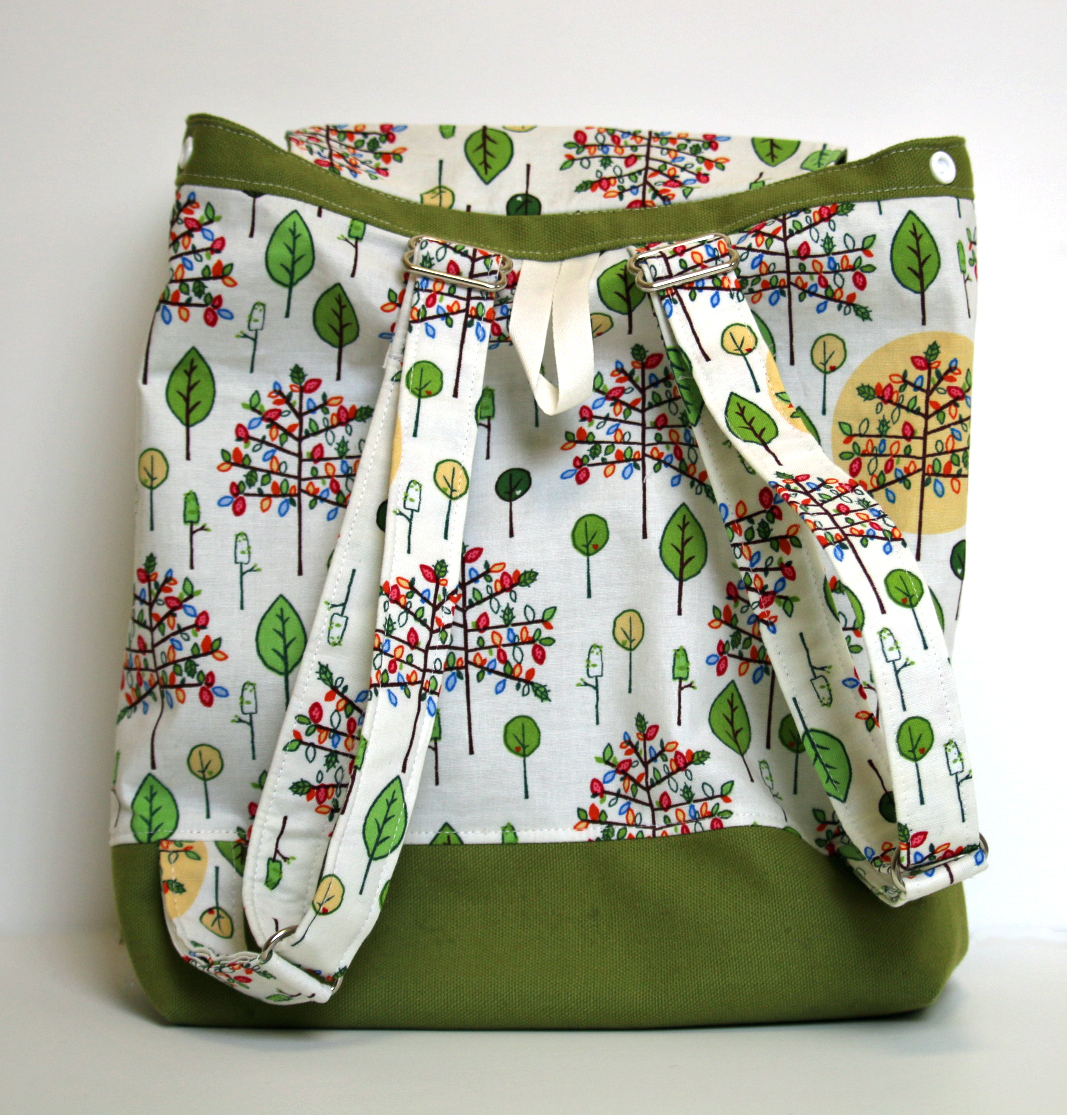 It's great to see the side and back, right?  I like how she used white snaps for the sides and the flap.  AND, she just used a piece of twill tape for the handing loop.  Also, a simple green duck cloth was used for the lining, base and contrast fabric.  Easy peasy.  Thank you Amelia!  You can get your Day off Backpack pattern (ON SALE)  right here.