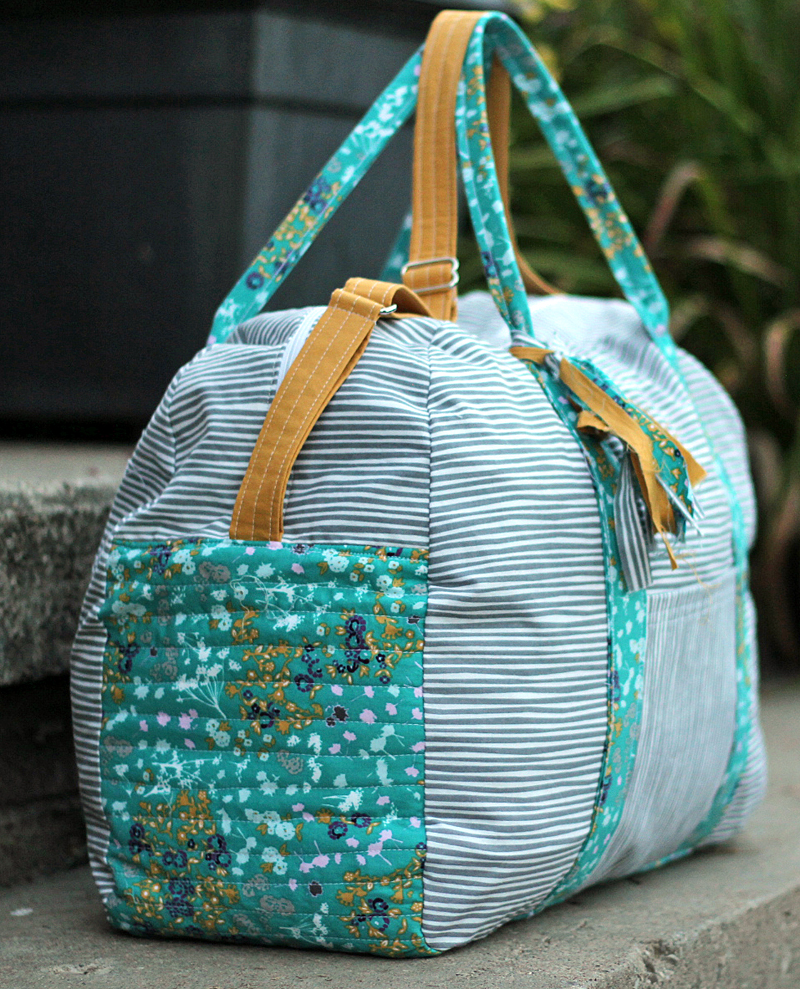 My oldest is traveling on her own to visit my parents this week.  She is going to get on the airplane here and my parents are going to pick her up in Atlanta a few hours later.  She is so excited and so nervous!
A few years ago I made her a lovely yellow patchwork child size duffle.  But she is not a little girl anymore and she needed a piece of luggage that was more like the young lady she is going to become in the next few years.  THis is adult size version of the Make Your Getaway Duffle.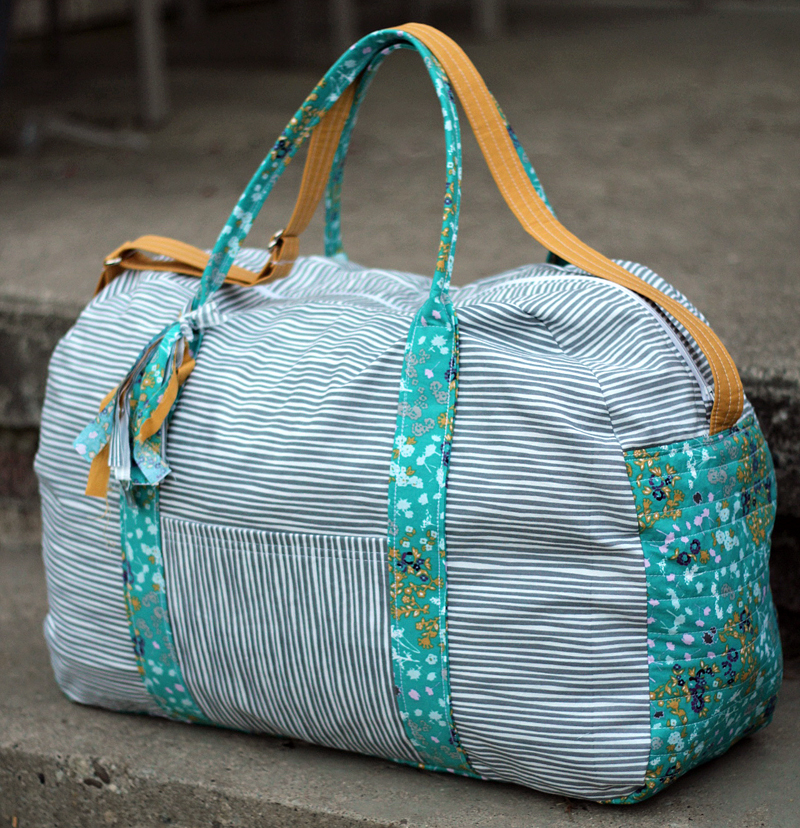 I changed the strap length to be the WOF and loop down to the base piece.  I also added a pocket in between the straps.  The final addition is the shoulder strap to help with carrying through the airport.  The size is 4" x (again) WOF.  I used the triglide slides I had left over from all my Day Off Backpack making.  It is a really nice addition to the bag!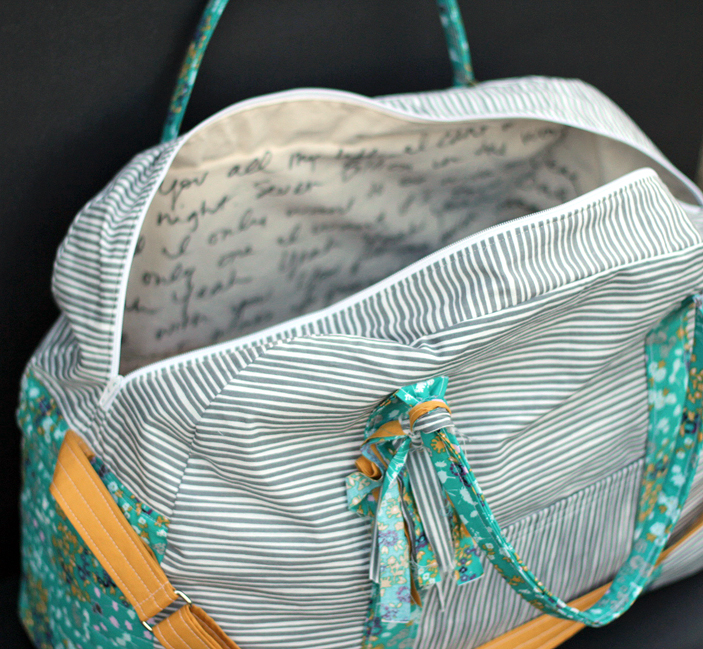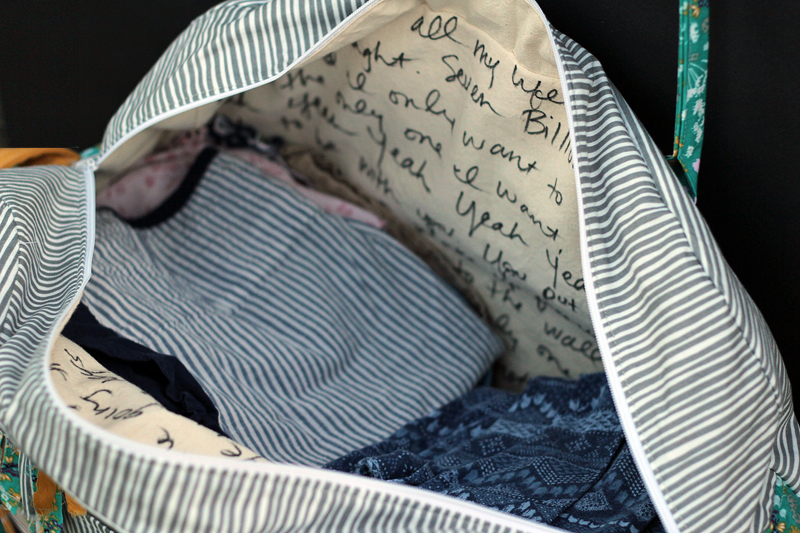 A few week ago, I took girls to see Mat Kearney in a free concert down near the city.  It was their first concert and so much fun.  I used my favorite canvas drop cloth fabric for the lining and instead of just leavin it plain, I looked up lyrics to one of Mat's songs and wrote them with a sharpie on the lining.  The result is a really fun lining that reminds us of a memorable night together.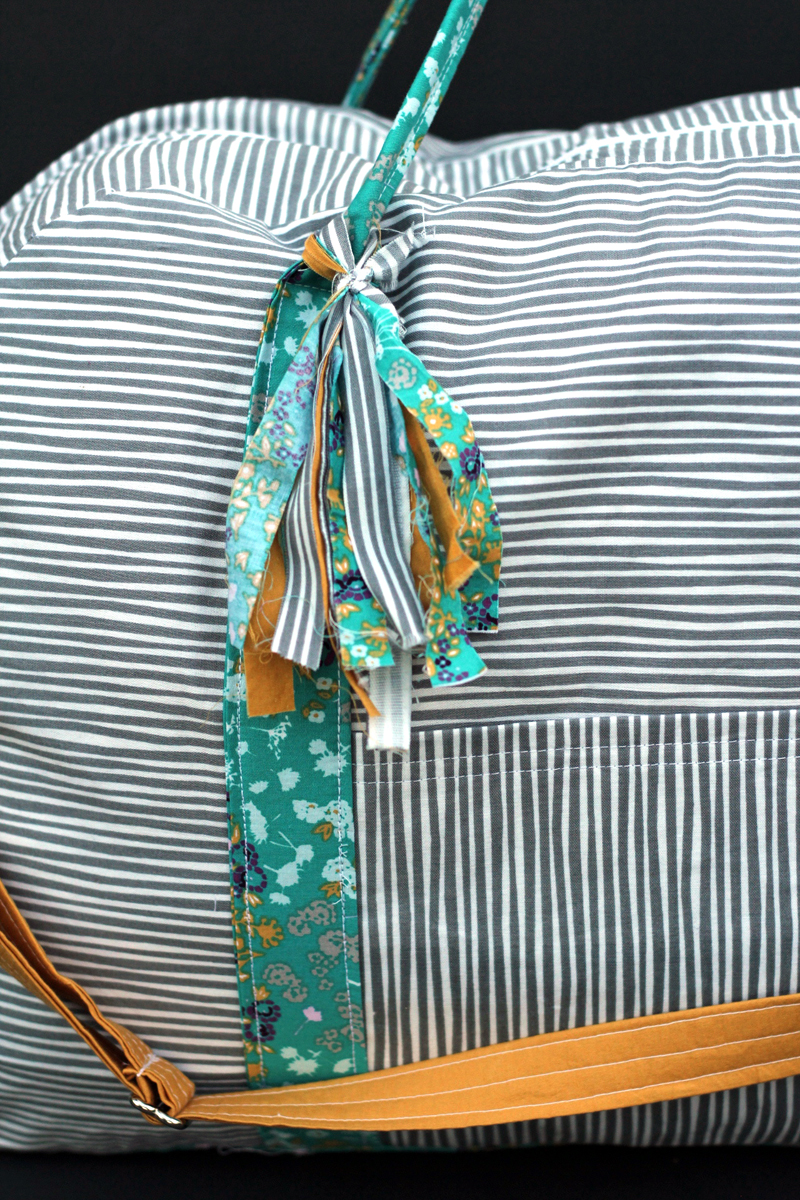 The last bit of fun is this fabric tassel around one of the handles.  My daughter says this is her favorite part!
The fabric used here is organic cloud 9 fabric from Joanns for the main body fabric.  The straps and handles are Katarina Roccella for AGF from the indelible line.  The strap is art gallery solid, Honey.
Let me know if you are interested in more detailed information on making the longer hand straps and the shoulder strap.  I think they make a nice addition!