I applied to 2 fabulous shows in Pittsburgh this holiday season and got into both of them!  My first reaction was YAY!!!  My next reaction was OH MY GOODNESS- I have a lot of work to do.  But it's fun work- good creative work!
I found out this news several weeks ago and have already been sewing up some things- crayon holders, modern folksy kitties, market bags, etc.  I haven't done a big show in awhile (actually, since before my book, Sewing to Sell, was released) and I am really excited to get back into all the sewing and planning involved in creating a craft booth.
I thought I would share this journey with you here on the blog and give some tips and strategies along the way.  Here is the the first thing you might not know about sewing for craft shows…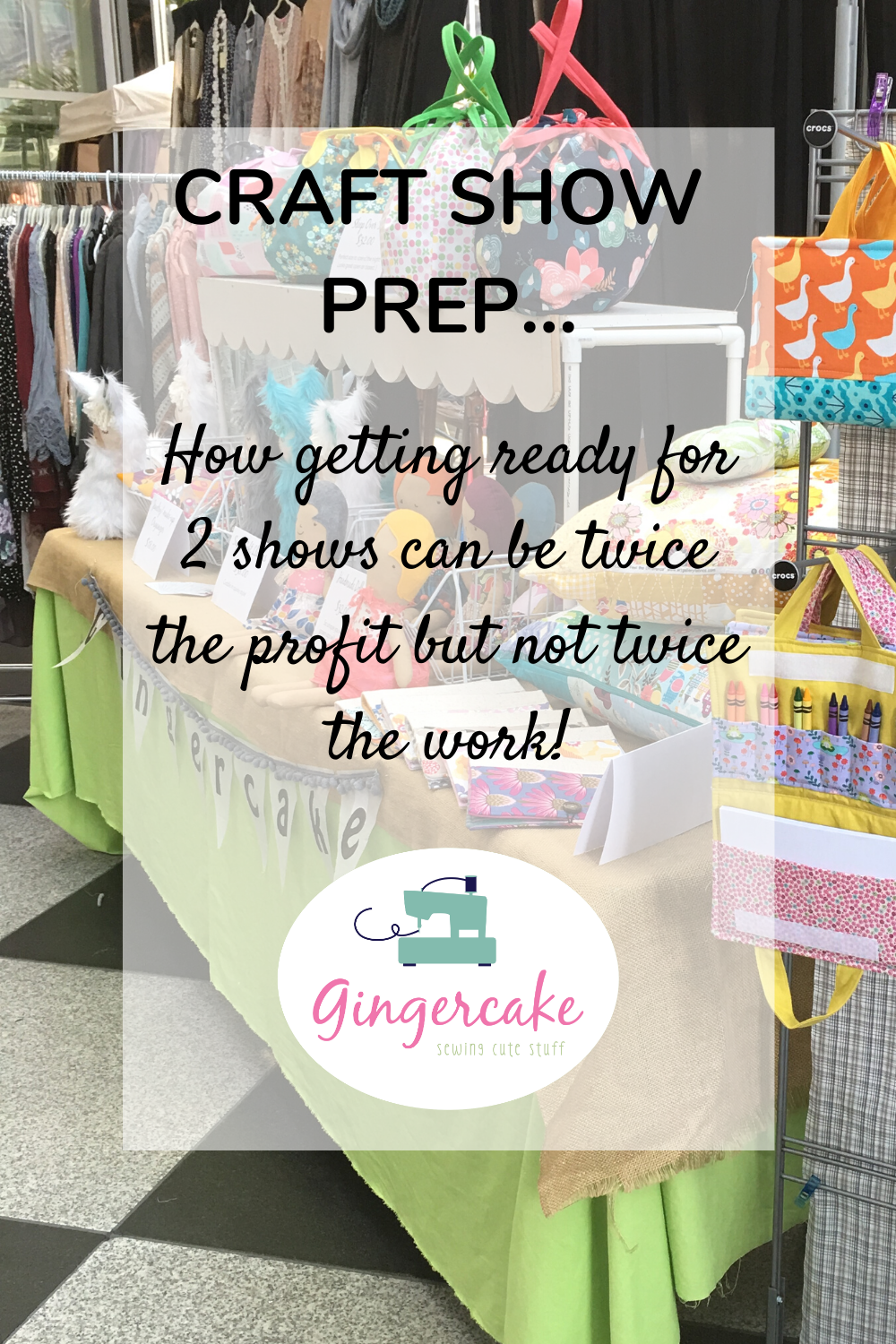 The shows that I am participating in are the I made it Holiday market (first time ever doing this show!!) and the Handmade Arcade.  I have participated in the handmade arcade for years and absolutely love it!  Both shows are labeled as "indie craft shows".  This means that although traditional crafts are represented, they are presented in a more modern and edgy way.  I have never thought of myself as edgy, but I do have a modern aesthetic and the shoppers at these shows are more interested in what I sell than at a traditional craft show.
The truth is, although I love meeting the other artists and spending a day talking with customers (i really do like that part!),  I don't do these show just to socialize.  I do it to make money!  Of course, right?   What many craft show veterans know, and that you may not know, is that getting ready for ONE show is a lot of work.  But getting ready for 2 shows is only about 1/4 more work than getting ready for one.
How can this be?  First, at a good show, you sell about 1/2 of your inventory.  So, if I count on selling 1/2 of my stuff, I don't have to sew twice as much for 2 shows- I have to sew only about 1.5X as much.  For example, to prepare for one show, I might sew 6 kitty pillows.  To prepare for 2 shows, I would sew 9, not 12!  Or, to prepare for one show, I might sew 3 large duffle bags.  But to prepare for 2 shows, I will sew 5.   Make sense?
But preperation for a craft show is not just about sewing (or knitting, or embroidering, etc).  Planning you booth, pricing everything, and getting your promotional material together takes quite a bit of time and effort.  If you are doing 2 shows close together, you simply just repeat your set up, add extra price tags, and use the same promotional material.
I am not saying that the week between the 2 shows is not hectic with trying to re stock some of your most popular items, but it is not as hectic as you might think.   Simply evaluate what sold the best and stock up those items so that your booth still looks fresh and beautiful.
I hope this bit of sharing was helpful to you and gave you some insight into show preperation!  Please feel free to share some of your thoughts about this subject with me!   Stay tuned for more tips soon!