Do you remember that cute Day Out Purse I made for Sew Mama Sew last year?  They were an extra project from Sewing to Sell that I was able to share.  I made some for the holiday craft shows I did back in November and Decmeber 2015.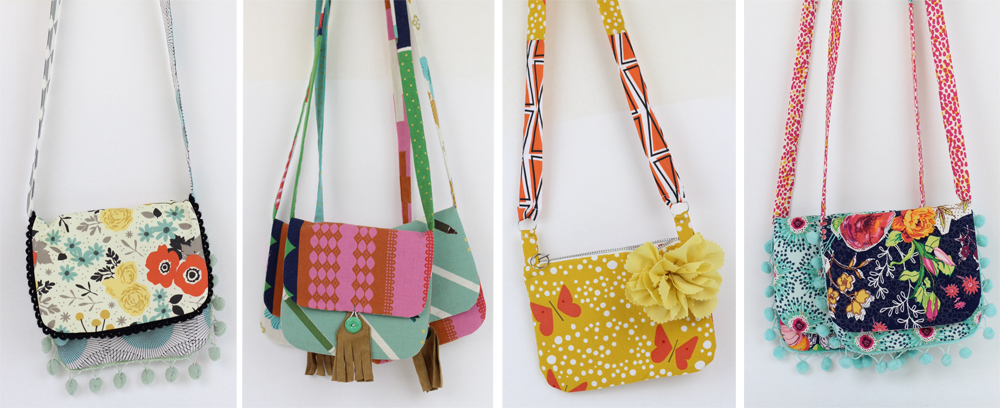 They were fun and quick to make.  Since they are 6" x 7", you can use some of those bright and colorful FQs you have laying around.  Also- it's a great chance to use up some of those trims you have been saving for who knows what.  Here they are in action in my booth~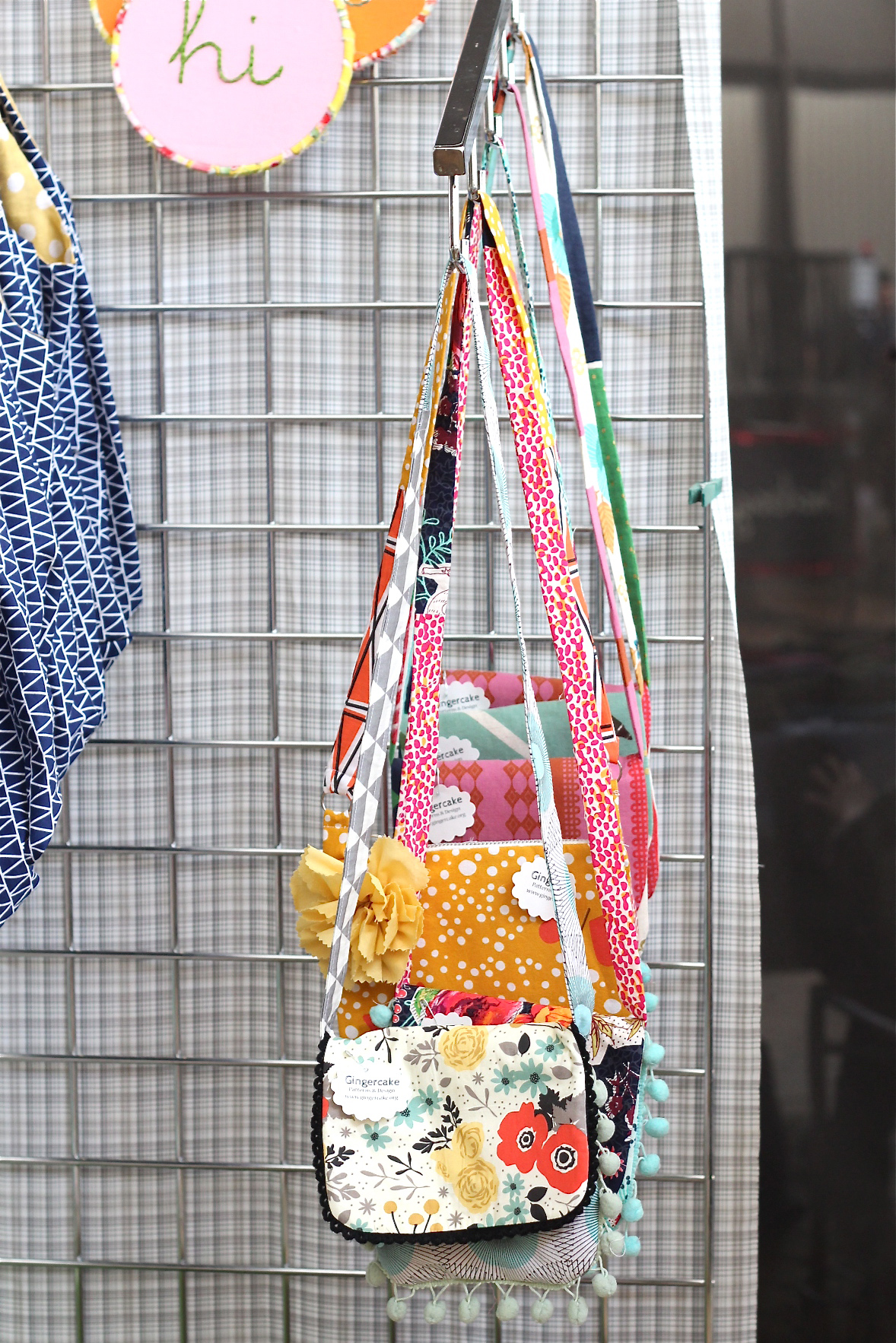 My girls were really hoping they would get one of these after the show- even though I already made them their own back when I wrote the pattern!  But, too bad for them!  These all sold.  I prices them at $22.  Since I used odds and ends to make them, and they are small, I felt like it was a fair price.
You can get the COPY RIGHT FREE pattern here on Sew Mama Sew and make your own!  If you plan on selling online, I do appreciate credit for the pattern.  In the versions above, I used a magnetic snap and a zipper as alternate closing.  I also omitted the interior pocket to make them faster for the show.