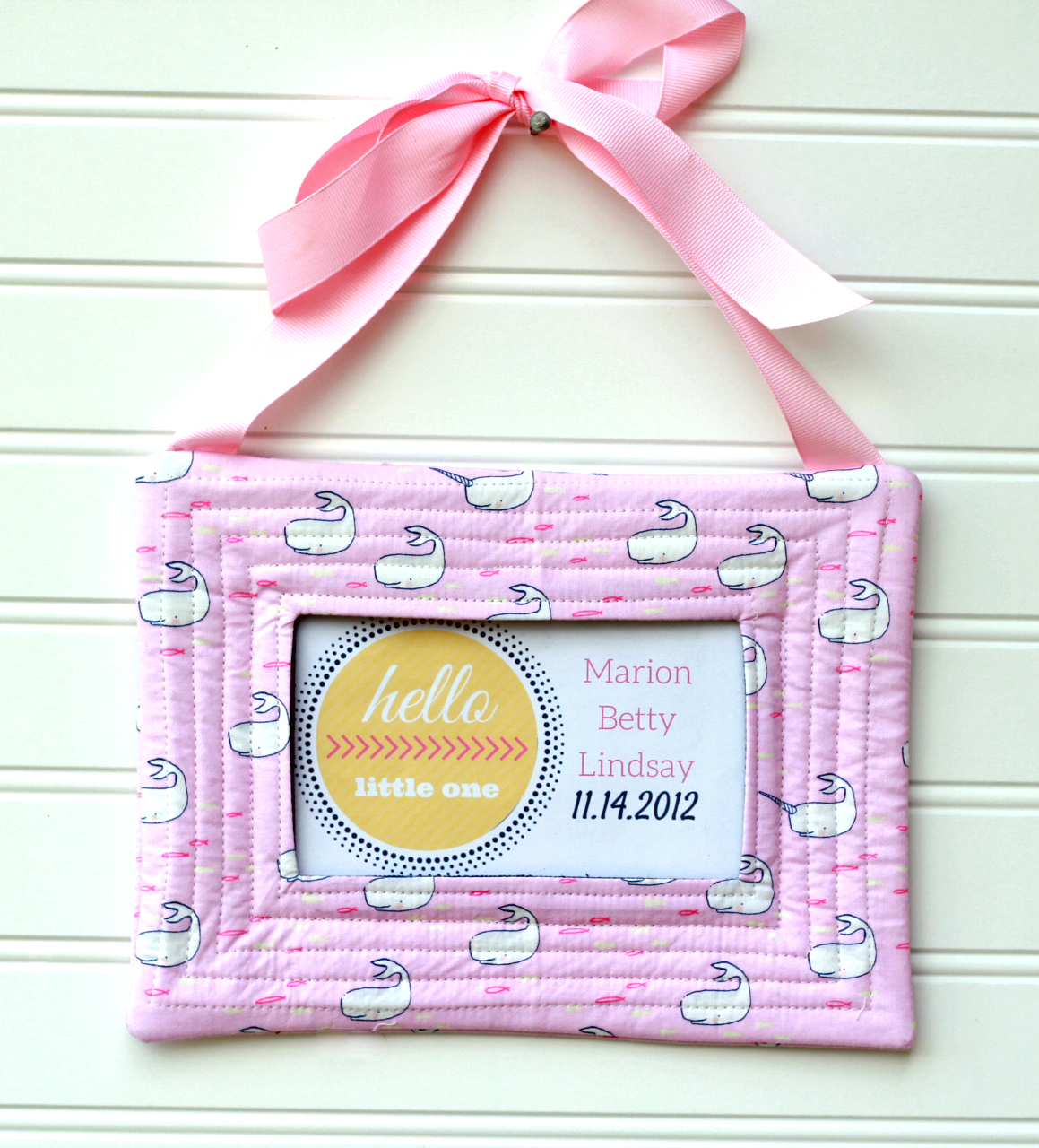 I made a few of these cute birth announcements to send to family and friends when Marion was born.  Almost 4 years ago!  I kept one for myself to do something pretty with, but it just ended up stuck in the baby book with all the other STUFF.  When I was thinking about how to use the new quilted fabric frame pattern, I realized this would be the perfect little piece to frame for her bedroom!  It turned out so cute.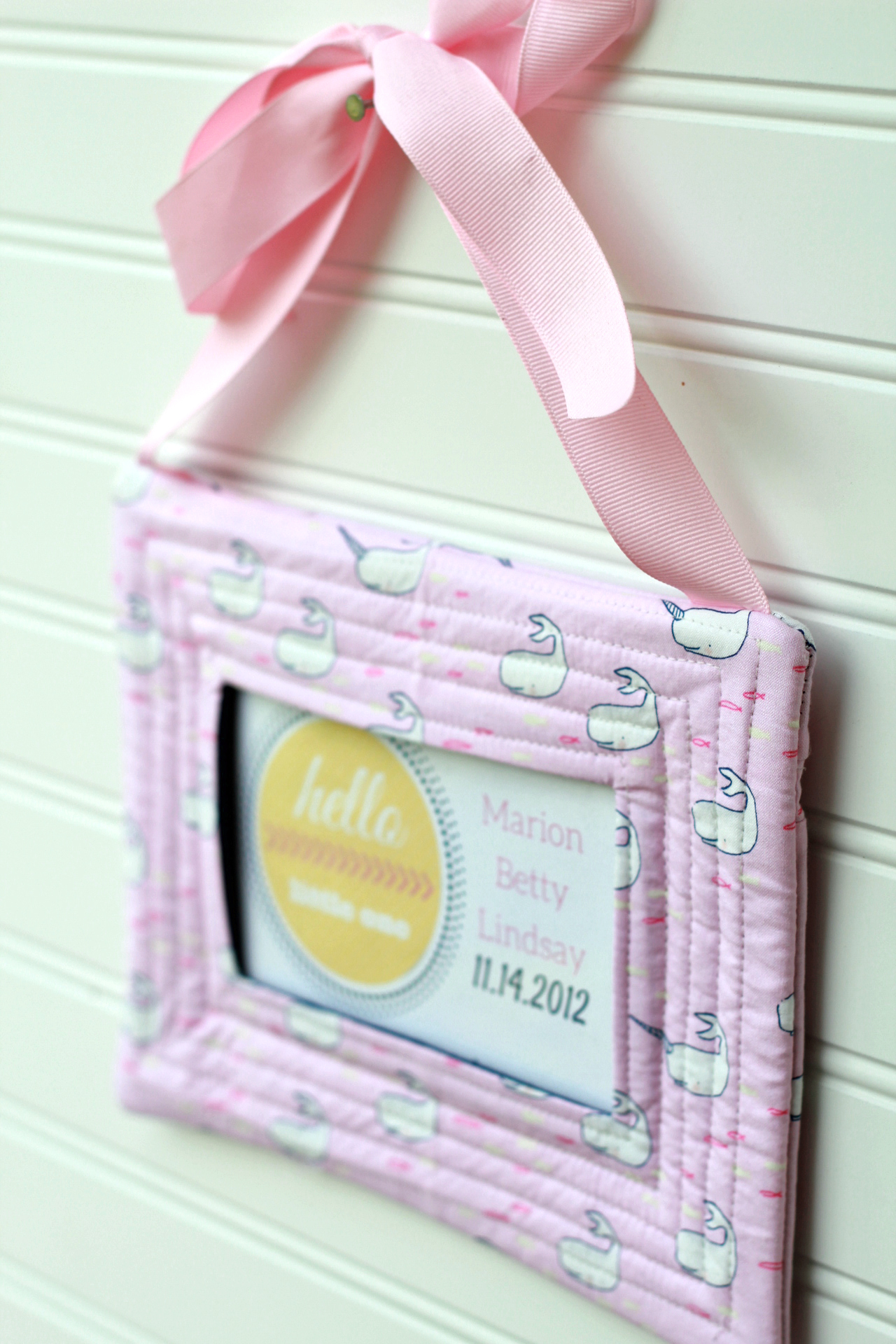 You can see the simple quilting and the way the frame hangs nicely.  The fabric is the out to sea line by Sarah Jane for Michael Miller.  Baby announcements and narwhals?  yes please!
This is a very simple and quick version of the quilted fabric frame.  No fuss with patchwork or trim!  I simply added grosgrain ribbon to the top as I sewed the 2 sides together.  I used about 18" (a total of 36") for each side and it made a pretty bow.
I didn't center the zipper as well as I should have in the back!  Oh well- it still works fine for me 🙂  The zipper I had available was too short to use the way I describe in the pattern, so I used this method to lengthen it.  It added a little time but helps you to be more flexible in using up your supplies you have on hand.  I am all about using what you already have in the sewing supply stash!
There you have it!  Another cute version of the Quilted Fabric Frame.  This is also framing a 4" x 6" announcement instead of the 5" x 7" photos that I used to make the pattern instructions.  No worries!  Changing the size of the frame is very simple and described in the pattern also.