This is my stop on my own Gingercake Holiday Gifts Sewing Series!  I knew immediately that I wanted to share the Quilted Fabric Frame pattern!  It is my new favorite gift to give 🙂
When I created the new frame pattern this past summer, my oldest was immediately smitten.  She is into decorating her room and accessorizing (like many 12 year olds I know!).  Giving a frame can be a little tricky since you either need to have a photo already in it or it feels kinda half finished if you give it empty.  Instead of gathering photos (since you know, at this age, she is going to want to put her friends in there), I decided to make some cute quote printables instead.  Problem solved and I get to pass on my not so subtle Mom messages too 🙂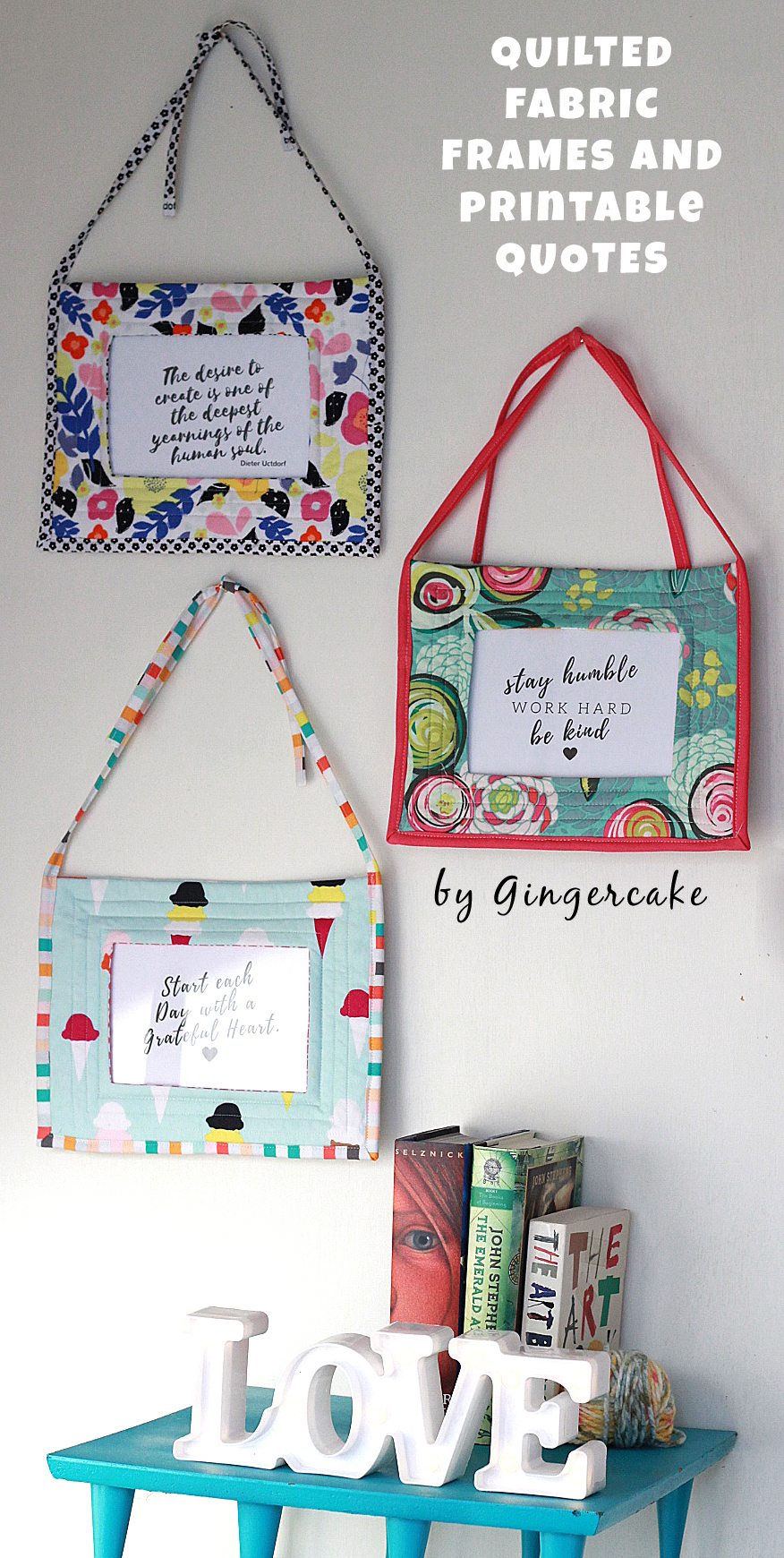 I used Art Gallery Fabric that I purchased from one of my favorite etsy fabric shops- Llama fabrics.  They have a fantastic selection, Chio always refunds shipping overages, AND it is shipped so fast!   I love how these fabrics from different collections still coordinate.  Another amazing thing about Art Gallery!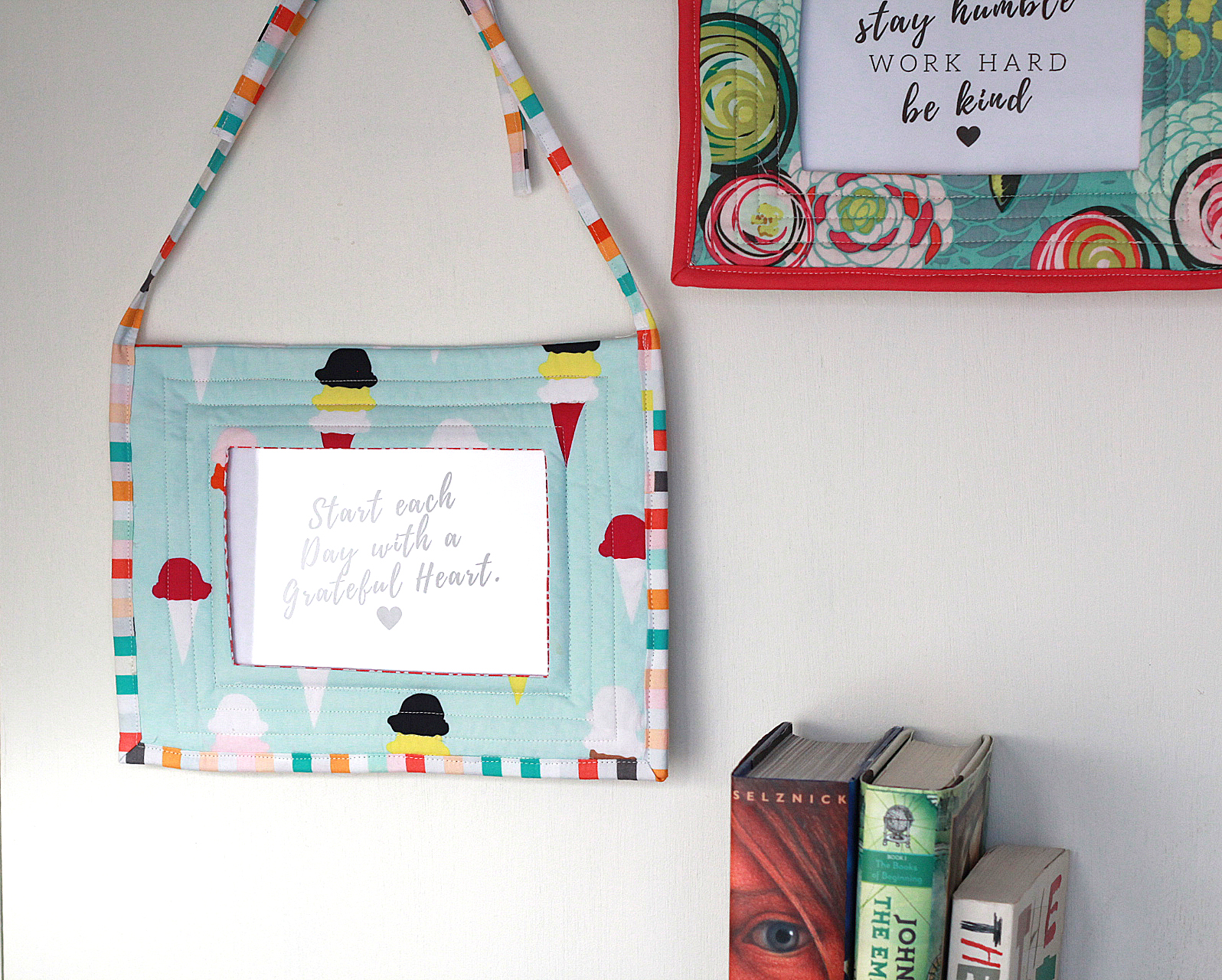 I also think these will be great to sell at a craft show with the quotes.  That way, people can give them away as a finished gift and the person receiving the frame can either use it with the quote or replace it with a photo.  YAY!
I decided to use the binding option for these frames so that they have a gallery type look.  But this pattern also has options of tabs and not binding as a finish.  It is very versatile!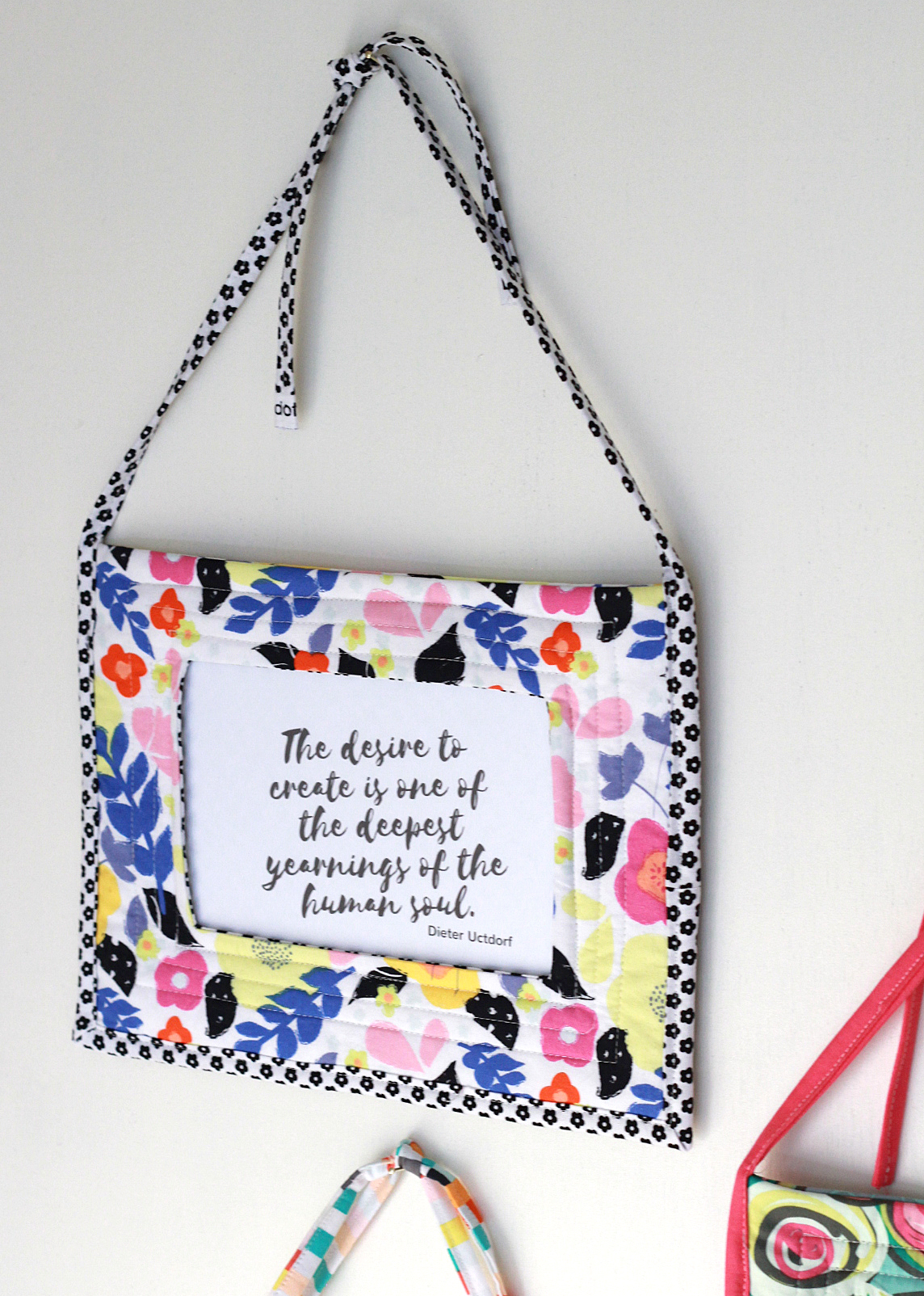 I made the quotes into PDFs that you can be downloaded and printed by YOU!  I created these on the canva website. Have you tried Canva yet?  It is an amazing and easy resource for creating graphics.  I highly recommend trying it out!
These quotes are sized to be 5" x 7" since that is the basic size of the frame.  But you can easily adjust their size on your printer to be larger or smaller.  You are welcome to use these but please to do claim them as your own.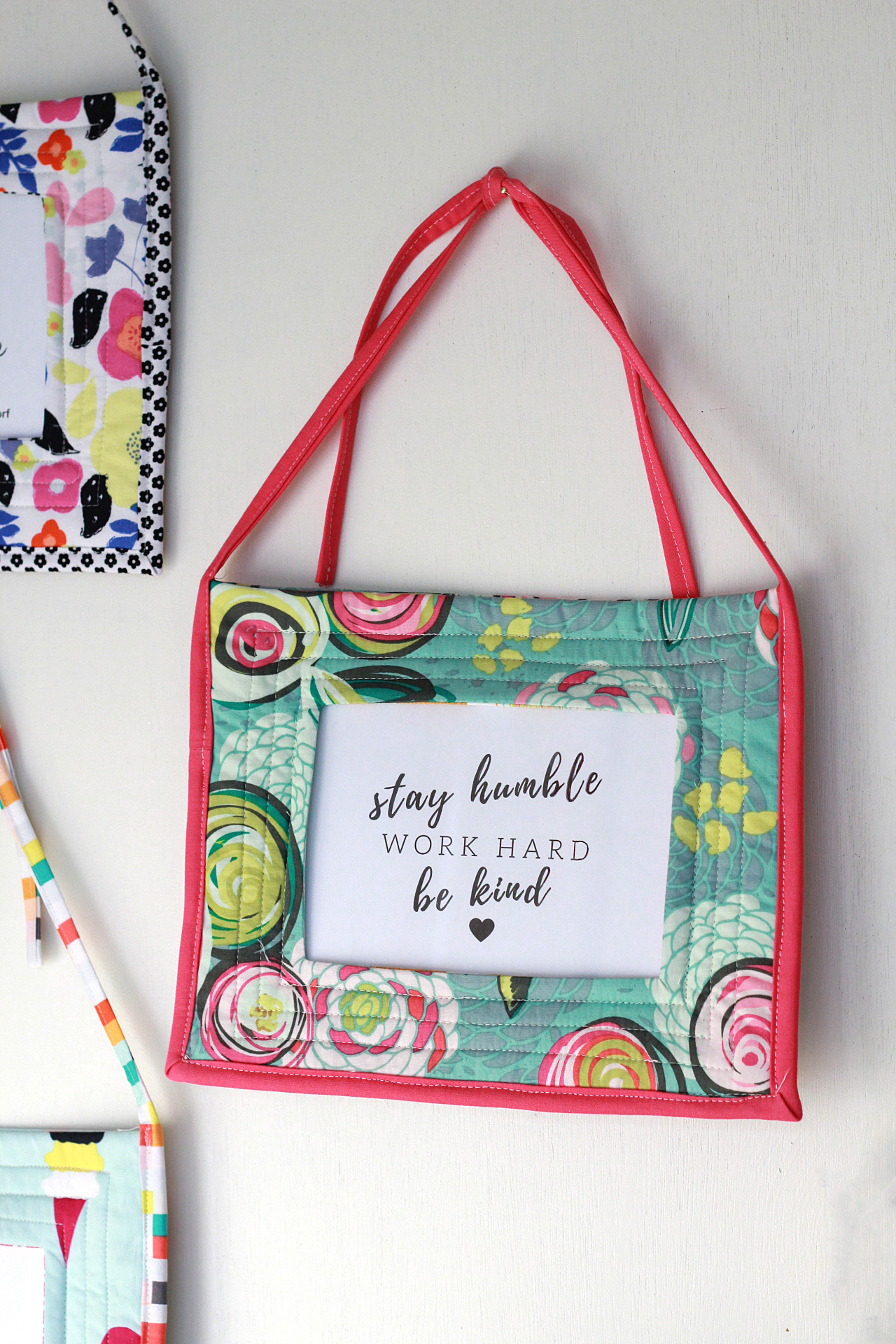 I can't wait to give these to my daughter!  One more thing- the pattern calls for using plexiglass which is really nice if you have some handy.  I previously had a sheet of it cut at the home improvement store into 5" x 7" pieces and it worked great.  But for this project, I bought $1 frames from the dollar store and used their glass!  An easy solution for sure except that the glass is fragile. PLUS, if you use a nice card stock to print your quote, you don't even have to use glass at all!  So many options…
Have you already entered this weeks awesome giveaway??  I love this fabric so much!  And the patterns at E & E are so sweet.