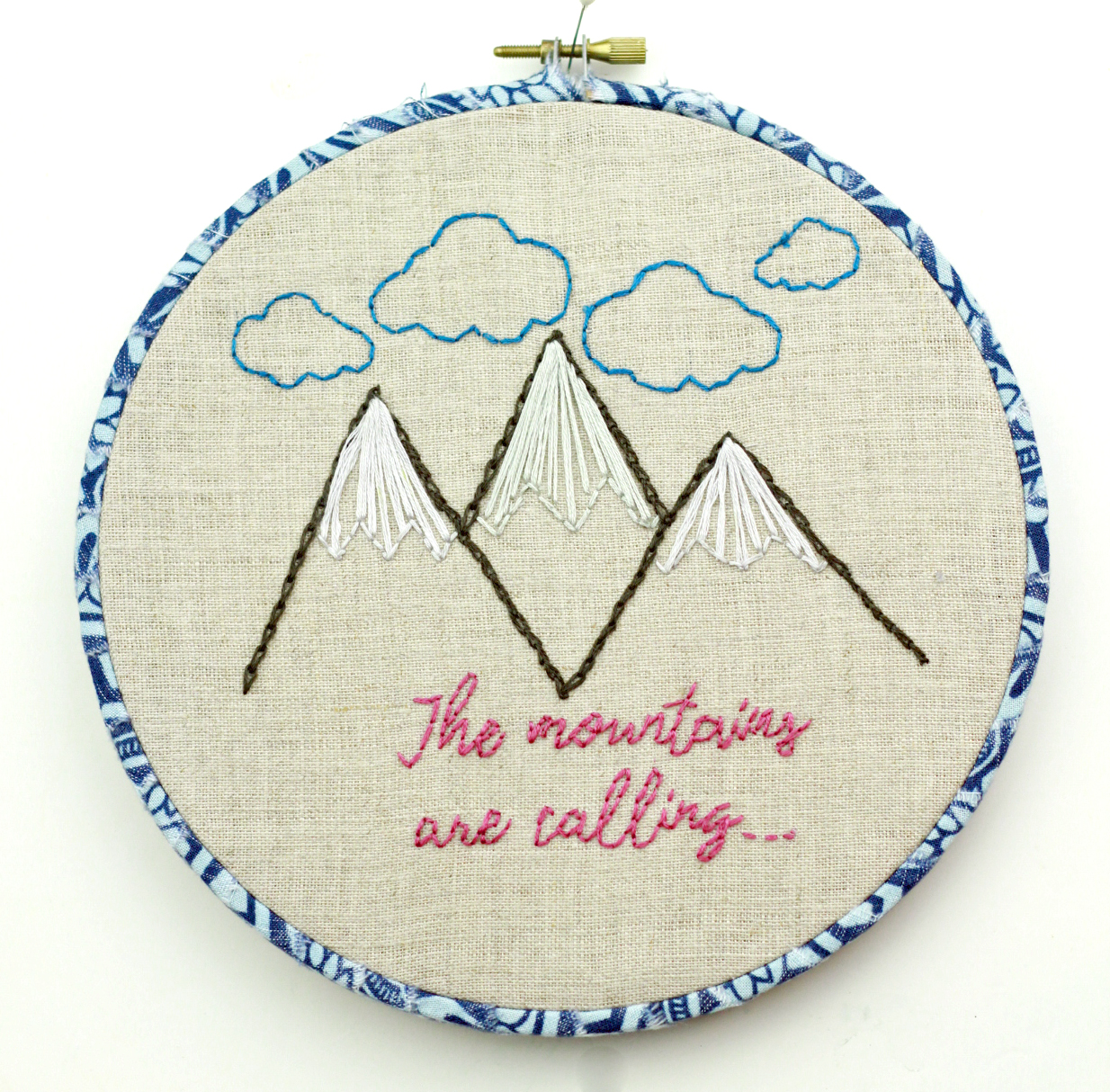 I am far from an embroidery expert but this time of year I feel the calling to make something slow.  It is so pleasant to create something stitch by stitch.  To me, that is the fun of embroidery!  It's not a race but a commitment to crafting and I love that concept.
We have made the journey out to Breckenridge, Colorado again!  This time just for one month.  In fact, we have been here almost 4 weeks already and now only have a few days left.  I will share some details of how we made this trip with 4 kids (and not being millionaires!) in a different post.  The mountains are absolutely beautiful, needless to say!   Before we came, I created this embroidery design and I thought I would share with you.  It is very easy!  Simply download the template, and either trace it onto your fabric or use a wash away stabilizer.  I recommend the stabilizer since you can print directly onto the paper and then fuse it to your fabric!  It is so easy and simple.  Here is a video to watch that explains this process very clearly.
You can download the template by clicking here ~ mountains are calling
I used chain stitch, satin stitch and back stitch.  I like this video that explains all 3 stitches if you need a refresher or to learn them for the first time!
I ripped 1" strips of fabric and wrapped them around the outside hoop to give this a more finished look.  I simply ran a line of glue around the exterior hoop edge and wrapped away!
I also embroidery this FREE mountain template I found on instructables.  It is so pretty!  I would recommend doing it when your skills are little more confident in your skills…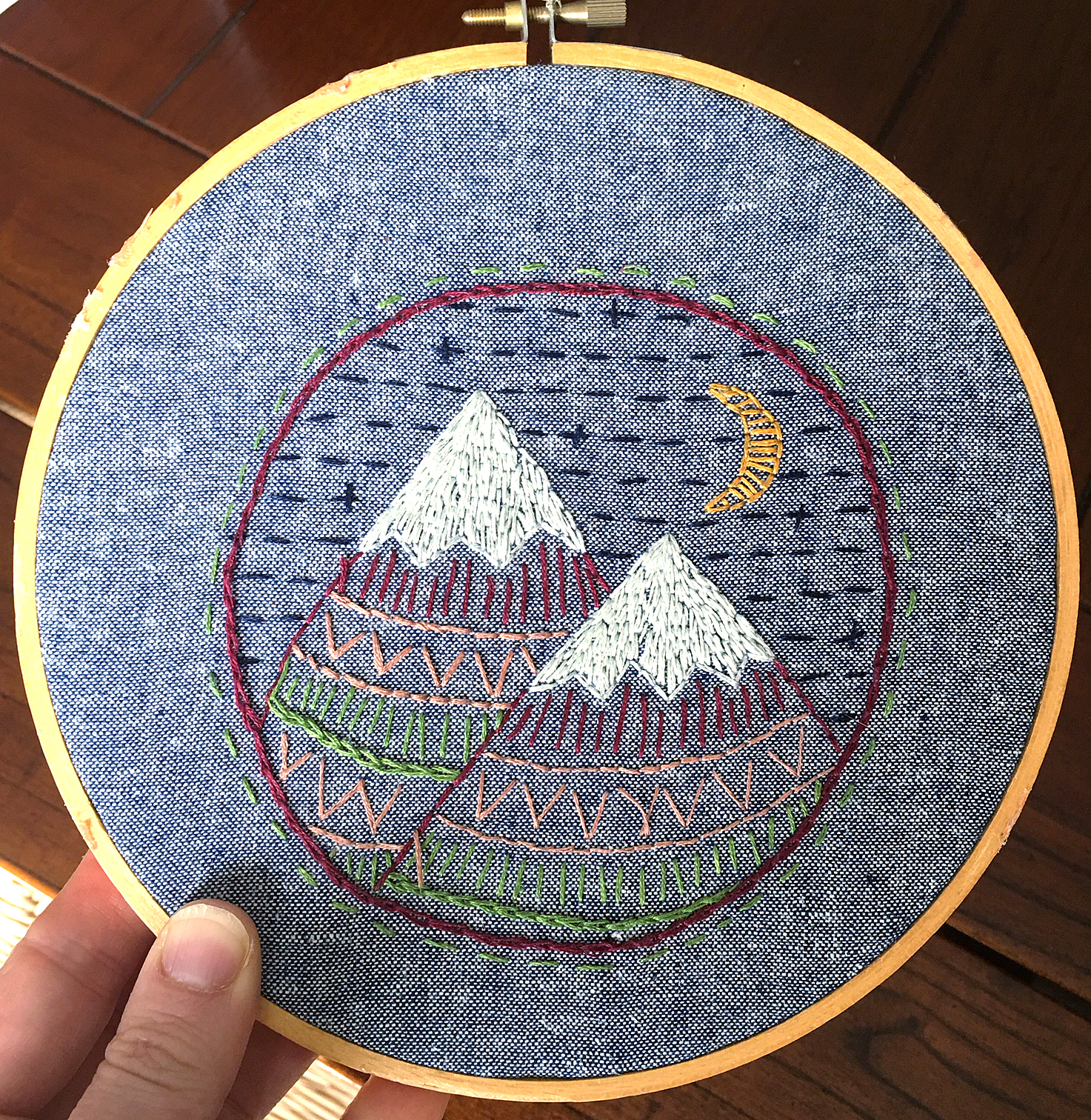 I used the same 3 embroidery stitches as in my own design (can you tell those are my favorites??)!   Do you have some embroidery tips or template you like in particular?  Where is your favorite place to get patterns?  What are your thoughts for embroidery beginners??  I would love to know more from you crafty friends out there 🙂